I just LOVE the fact that nostalgic ceramic Christmas trees are coming back! I was feeling sentimental for the one my Grandma had one, so I decided to draw it! Her tree was my favorite Christmas decoration growing up. I loved taking the tiny bulbs in and out and rearranging them. Looking at this tree just makes me so happy and brings back all those warm and fuzzies.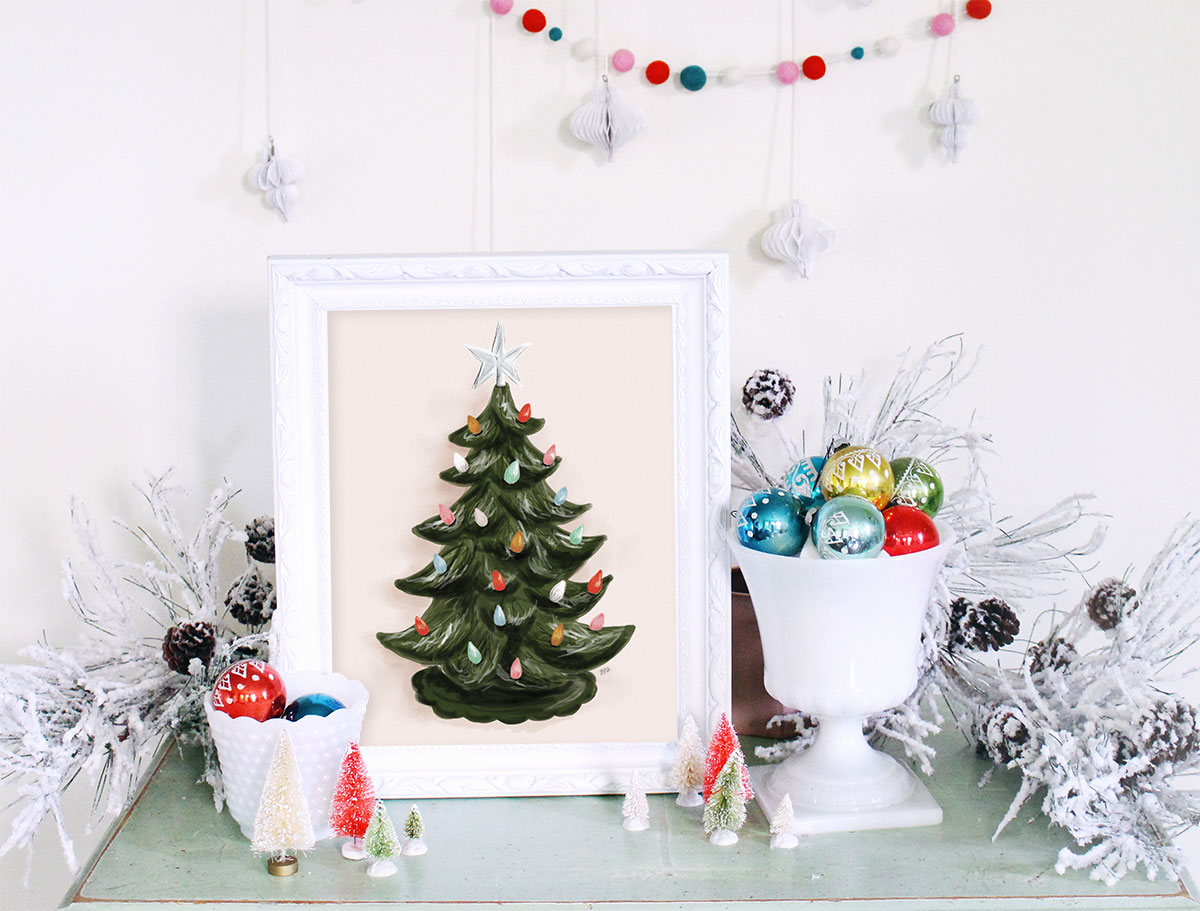 I appropriately named the drawing "Grandma's Tree" and after hearing from many of you on Instagram, I decided to draw a white version too! I never had a real white version, but I have to admit, I love it too! It's a bit more playful and whimsical.
I think these trees bring back happy memories for so many and that makes me love them even more.
You can find both version of Grandma's Tree as prints in the shop now!
I'm SO excited because I think I may be receiving my Grandma's actual tree!! Ahhh! Fingers crossed, but I reached out to my cousin and it could be happening! I think I will cry to see it again.
I know many big box stores are carrying the ceramic trees this year, but I found these on Amazon that I thought were so beautiful. I think these are my favorite reproductions. Of course, if you can find vintage ones at an antique store that would be amazing.
This green one is cute with a more decorative base.
Do you own a vintage ceramic tree? Do they make you nostalgic too? I'd love to hear in the comments!