Valentine's Day is the perfect excuse to send some happy snail mail! For February's happy mail, it's all about the packaging! We're suckers for pretty packaging and this month's theme will help you add some flair. From stamps to string and, of course, coordinated note cards- we hope this inspires you to send a letter or two!
It's no surprise that we love the classic "brown paper packages tied up with string" look, so red and white baker's twine was a must. To create the look on the outside of the package and hint at what's inside,  I used a bright red Chalk Ink marker to add some bold color!  A white Chalk Ink marker was also used for the address. Since these markers are so opaque, it looks clean and nice!
We've also included some super cute mini note cards for any time you just want to slip an encouraging message in a friend's bag or coat pocket.  It can say something as simple as "Have a great day!"  It's the little things that count.
We love this month's happy mail because we're also including THREE Lily & Val cards!  Send them for Valentine's Day or hold on to them for any time you want to send some love.  They pair so beautifully with these amazing vintage stamps from Verde Studio.  Simple envelopes are elevated with a few of these in the corner!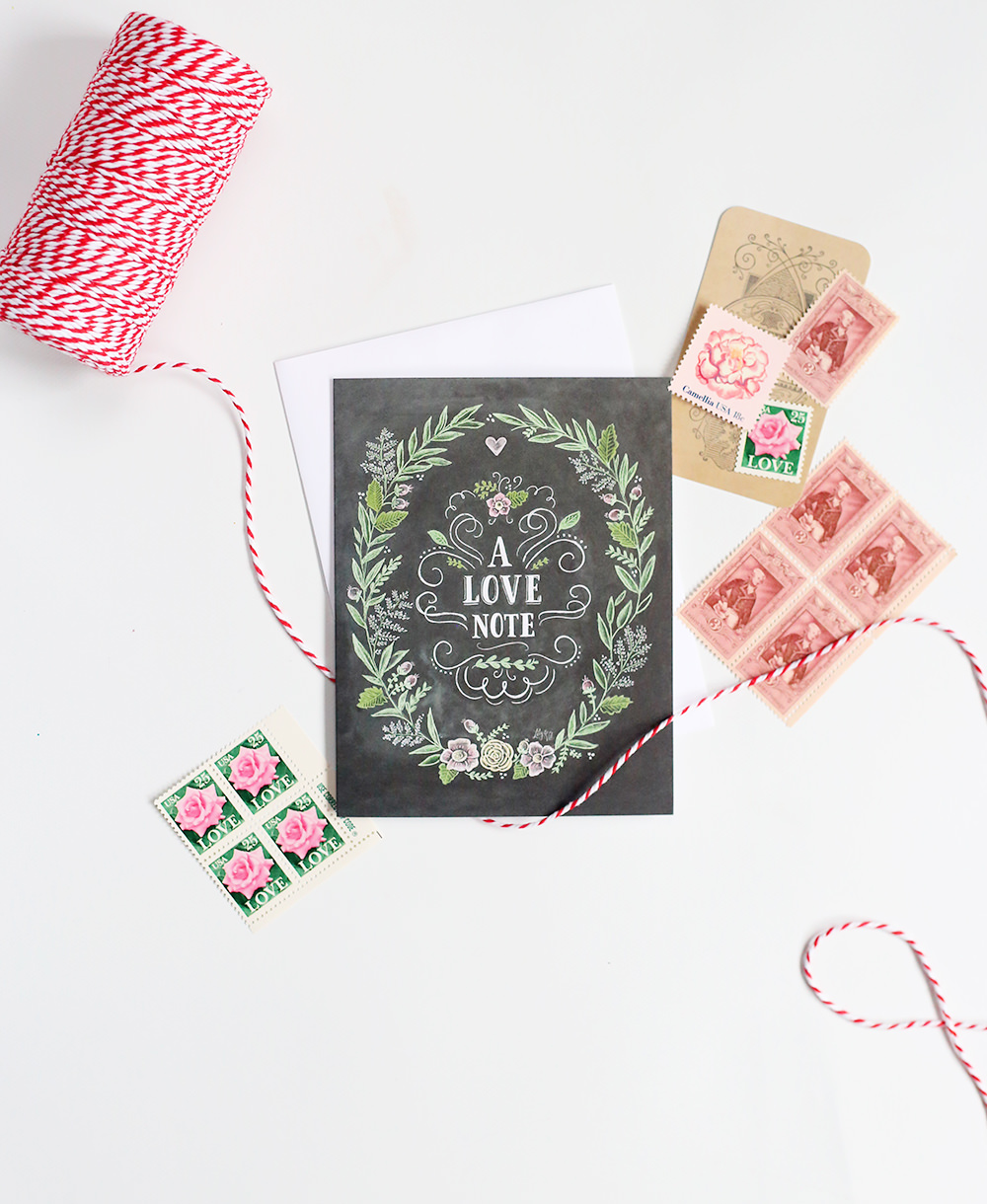 Sending this box to a pen pal or stationery-obsessed friend is an awesome way to celebrate Valentine's Day and way better than emailing or texting.
We are giving our box of happy mail to one winner! Enter to win this happy mail box below…
The winner will receive:
1 "A Love Note" Lily & Val note card
1 "Sending You Love" Lily & Val note card
1 "I Like You" Lily & Val note card
20 vintage stamps
1 roll of bakers twine
8 mini ombré note cards
Just follow these instructions:
Photos courtesy of Jenny Poe