Friends, I'm so happy to finally share this chalkboard wall installation I created for a women's event at my church, back in January.  I absolutely loved working on this project and especially because of what it represented. It's really nothing more than dust and dead botanicals signifying the
theme of "waiting."
Sometimes we all go through dry, dead and dark seasons, but God doesn't leave us there alone. In every season, despite how it may feel in the moment, nothing is wasted. He takes every piece of our story and weaves it into something beautiful.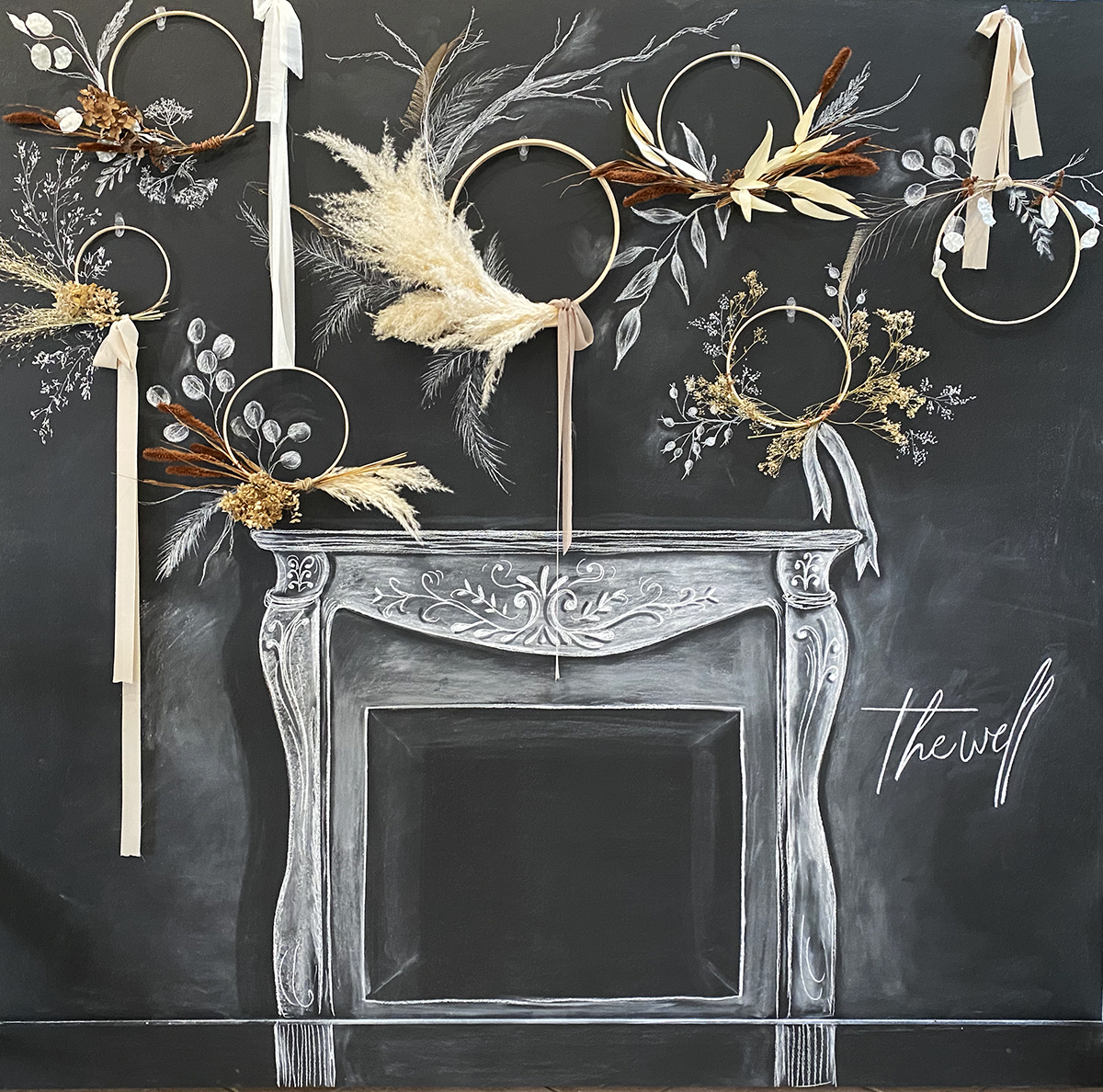 Here's a look into the process of creating this installation:
It all began with creating the dried floral wreaths! I used a combination of foraged pieces plus dried florals purchased at
Roxanne's Dried Flowers
(one of my favorite shops in Pittsburgh). I used plain, wooden embroidery hoops as the base and purchased this beautiful
silk chiffon ribbon
to hang them. The design of the event was purposefully colorless, so the neutral earth tones of the ribbon worked out perfectly.
The board was 8 foot by 8 foot. As with the start of all new chalkboard projects, the board needed to be seasoned! (I probably should have worn a dust mask for this part!)
Next, I planned out where to hang each wreath and used clear command hooks.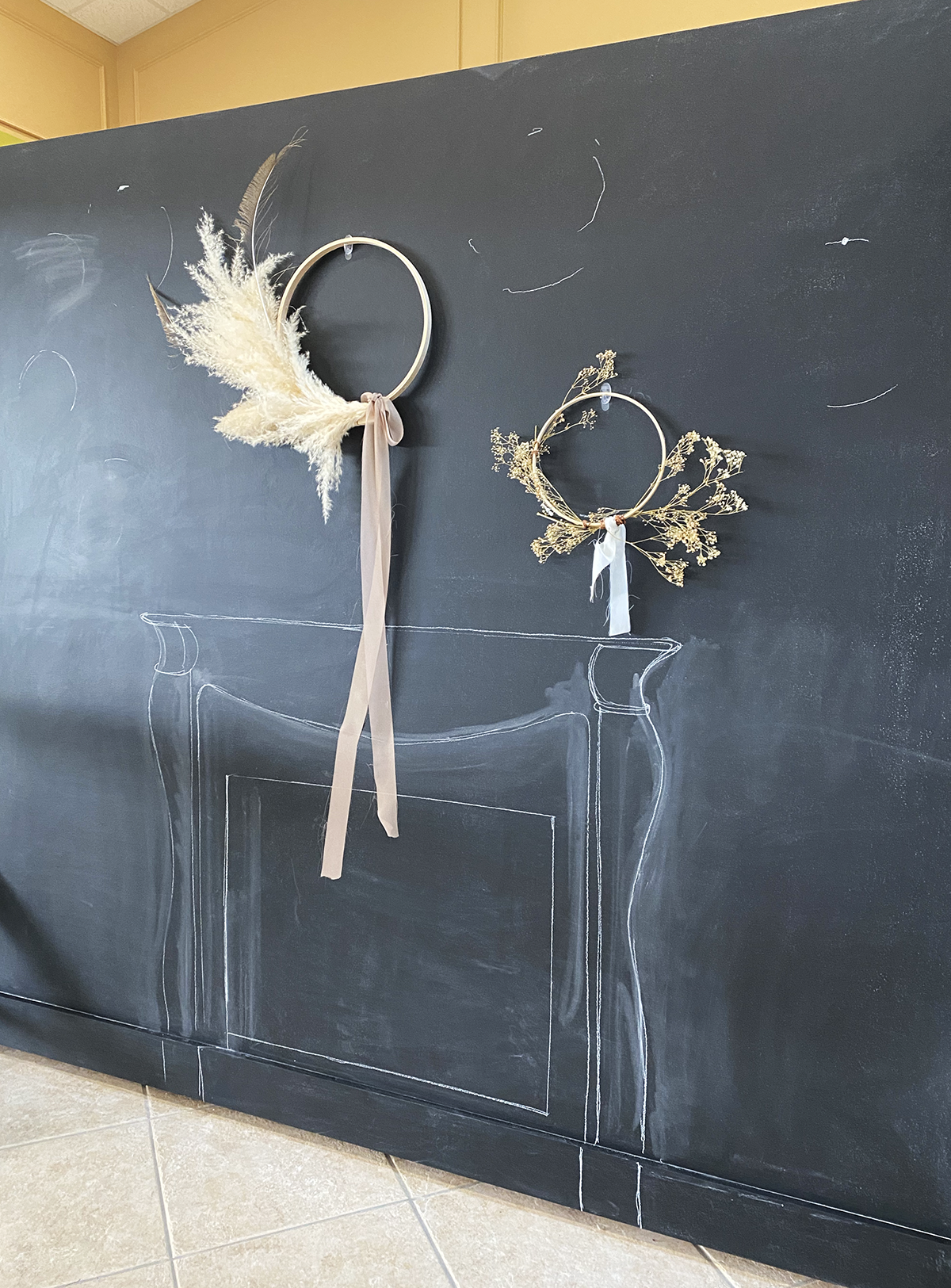 The wreaths were purposefully a little unbalanced and bare because I "filled them in" with chalk behind the actual botanicals. This gave a really cool 3d effect, but tied the wreaths into the chalkboard design.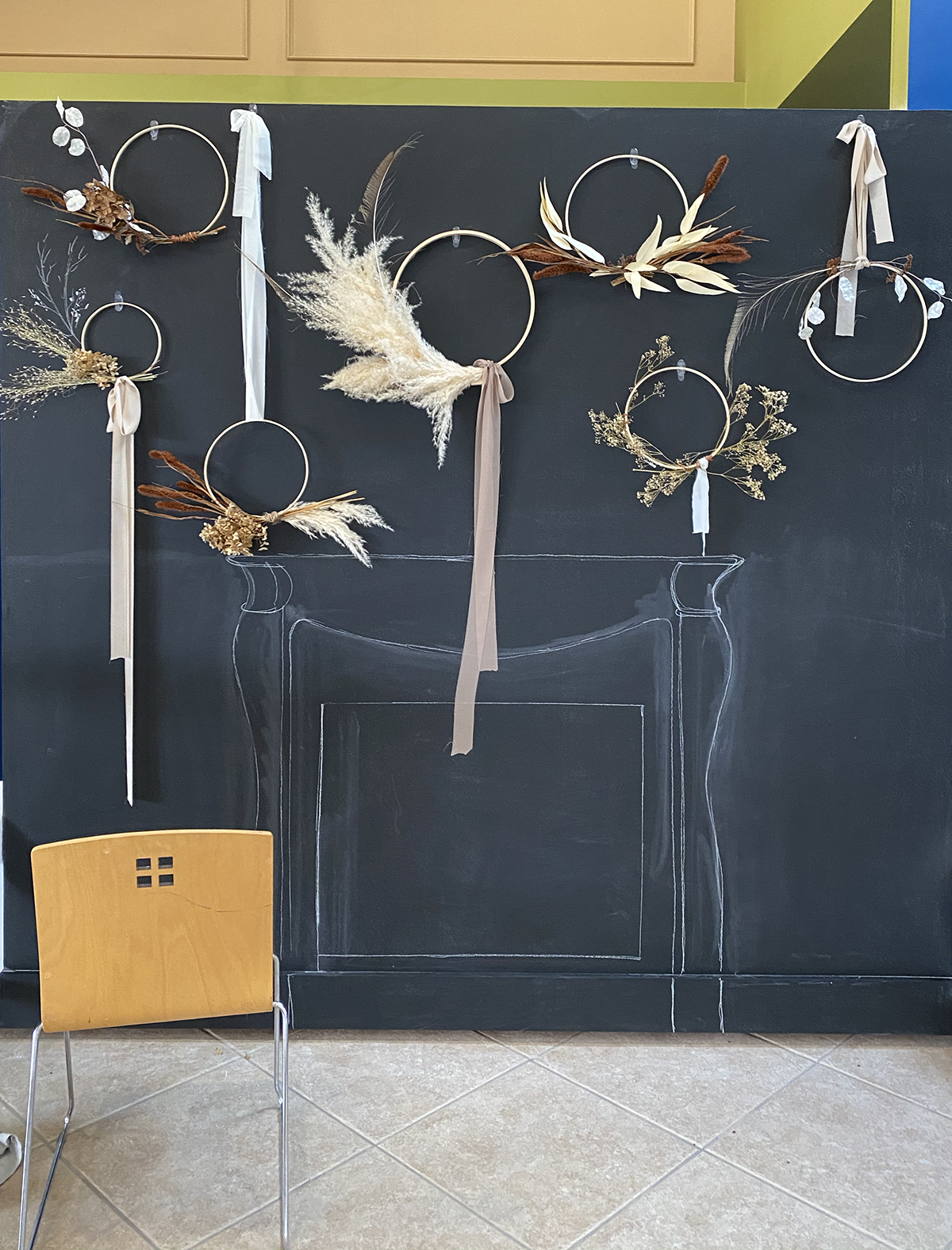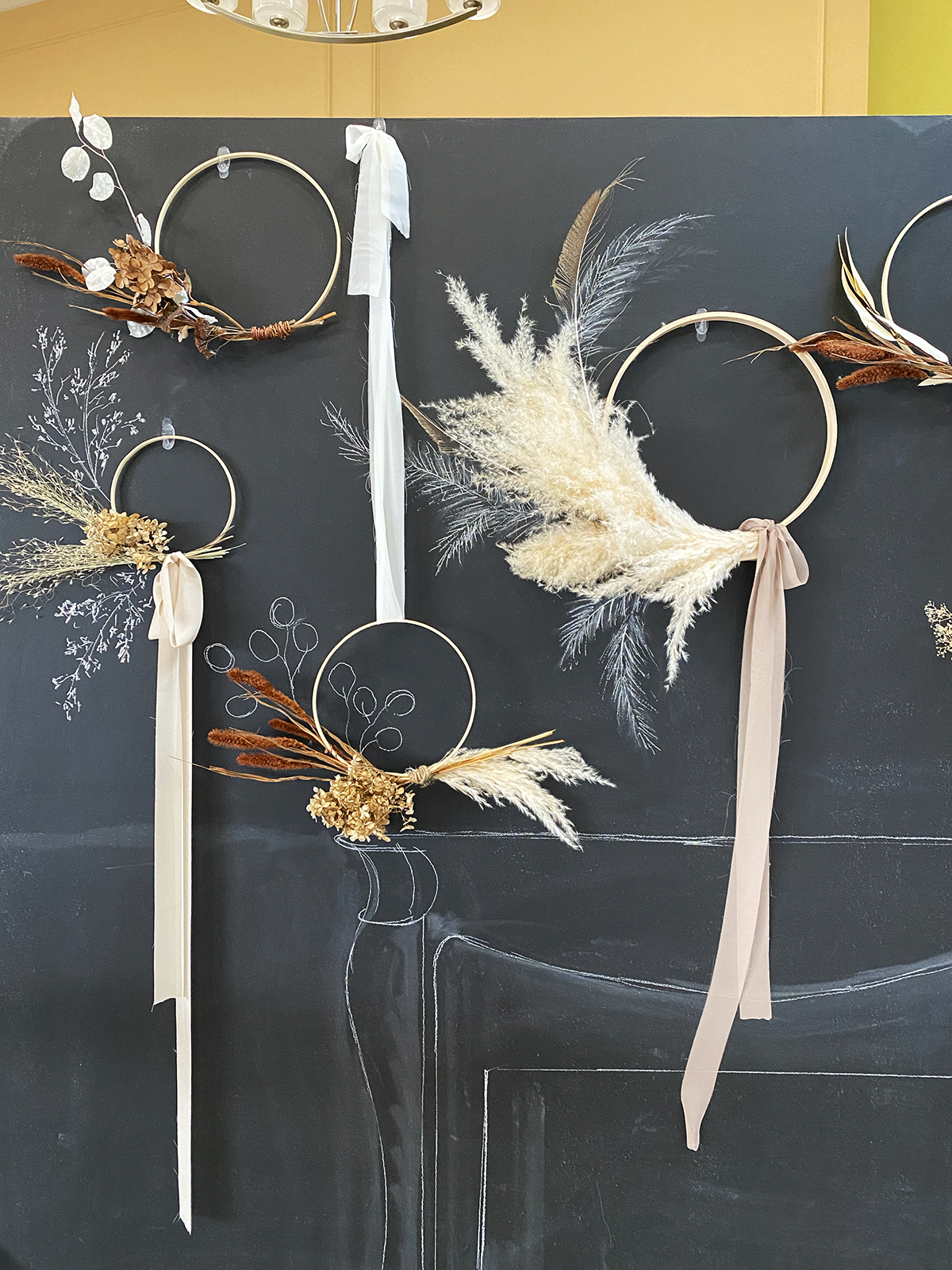 Onto the mantel! I just loved this part. I drew it to the scale of a real mantel. Using the technique of adding purposeful dust and then erasing some to create a stark contrast really gave it a realism.
Adding The Well's logo finished it up!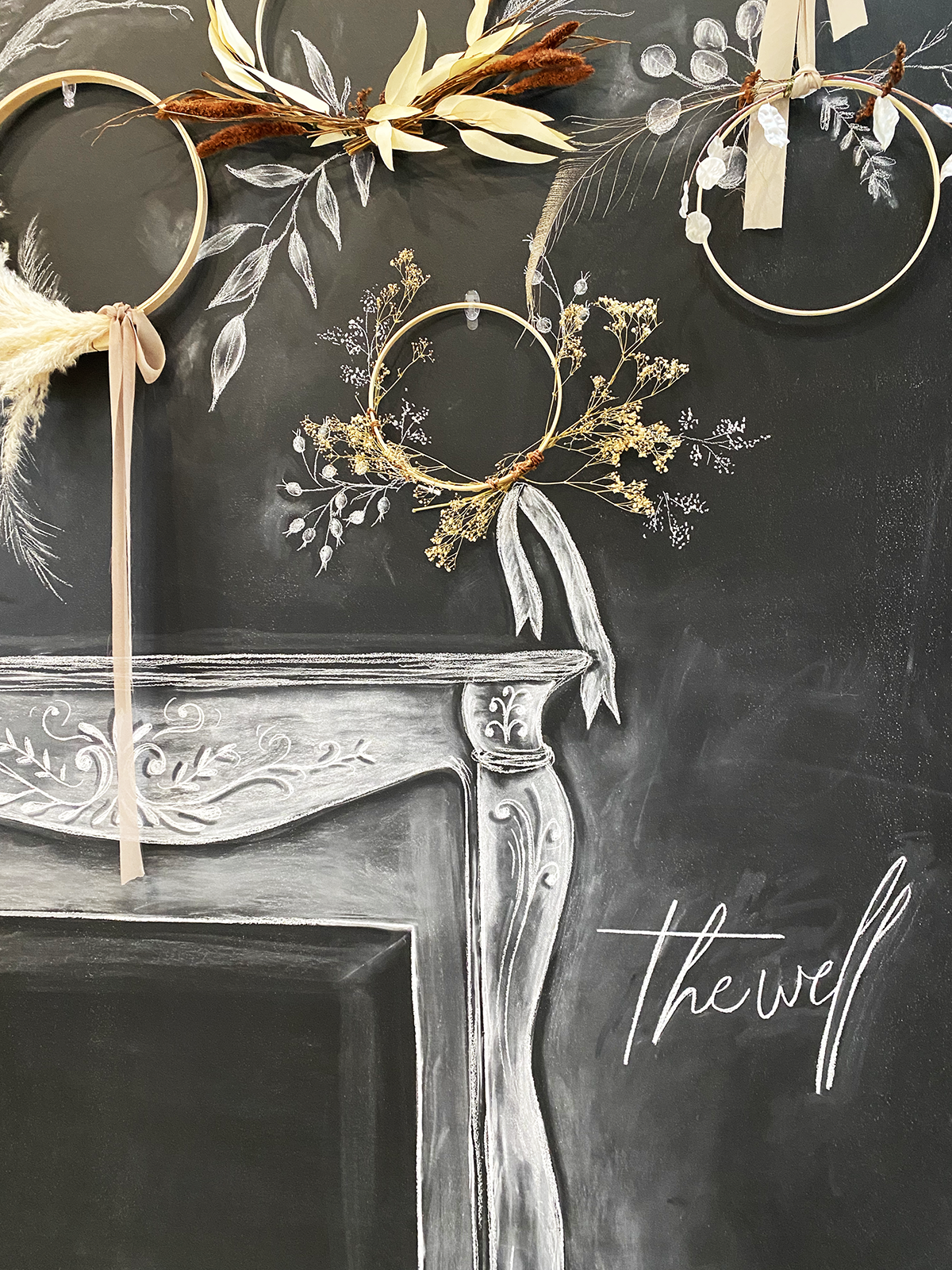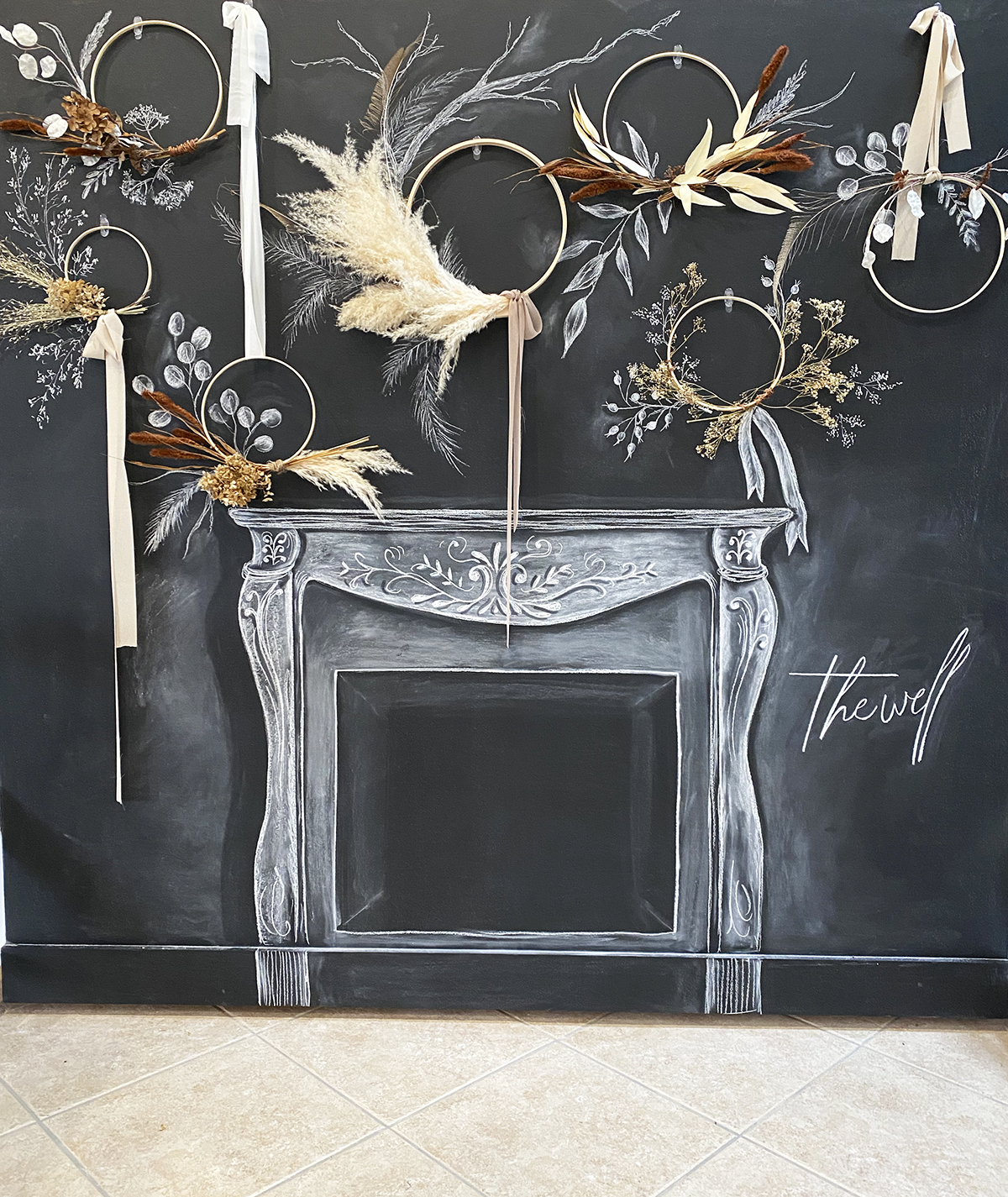 Me covered in chalk dust, and so, so happy. This installation was one of my favorite projects to date and I am just so pleased with how it turned out.
Here's how the installation looked at the event: