Thanksgiving meal necessities: turkey, mashed potatoes, green bean casserole, cranberry sauce- and plenty of pumpkin pie!  Thanksgiving is a holiday where food is at the center, so we know this month will require lots of time spent in the kitchen!  Our pumpkin pie recipe note card seemed like the perfect way to kick off the theme for November's happy mail! This happy mail idea celebrates good times in the kitchen, and any food lover or star baker in your life would be happy to receive these simple, heartfelt goodies!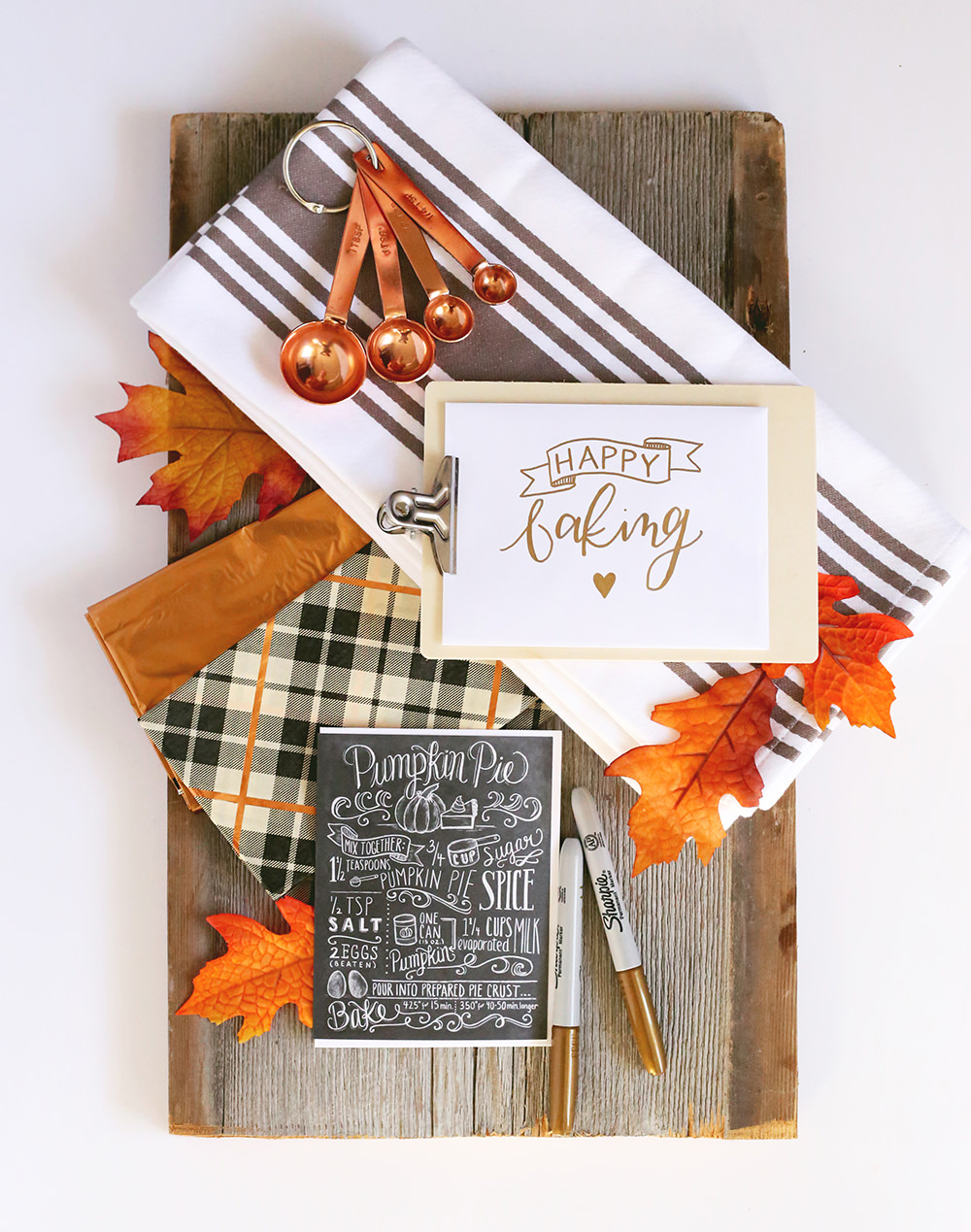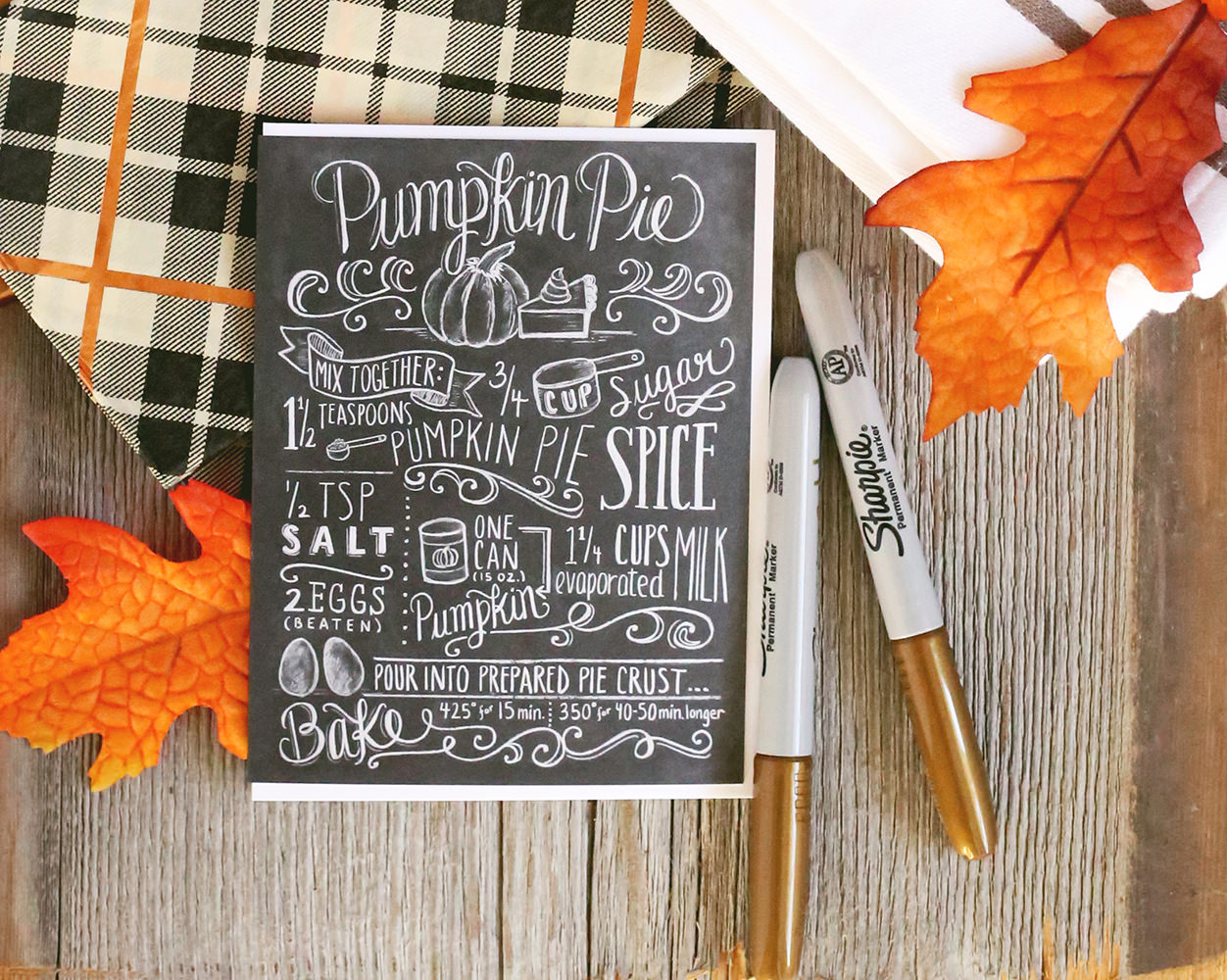 A gold marker can elevate an envelope like nothing else!  Not only does it go perfectly with these rose gold measuring spoons, it also adds some elegance!  We're throwing in two metallic gold markers to our happy mail box so the recipient can decorate their own envelopes or Thanksgiving seating cards! The banner on the envelope was inspired by Valerie's step-by-step tutorial in the Complete Book of Chalk Lettering. The book is filled with great tutorials that can translate beyond chalk art!
The stars of this month's happy mail idea are the beautiful rose gold measuring spoons and a pair of classic gray-striped kitchen towels. Both were found at TJ Maxx!
Sending happy mail doesn't need to be on a big budget or a large scale. So grab a priority mail box, fill it up, and send to a loved one's doorstep to celebrate the season!  If you create a bit of happy mail inspired by ours, we would love to see!  Use #LVhappymail on Instagram!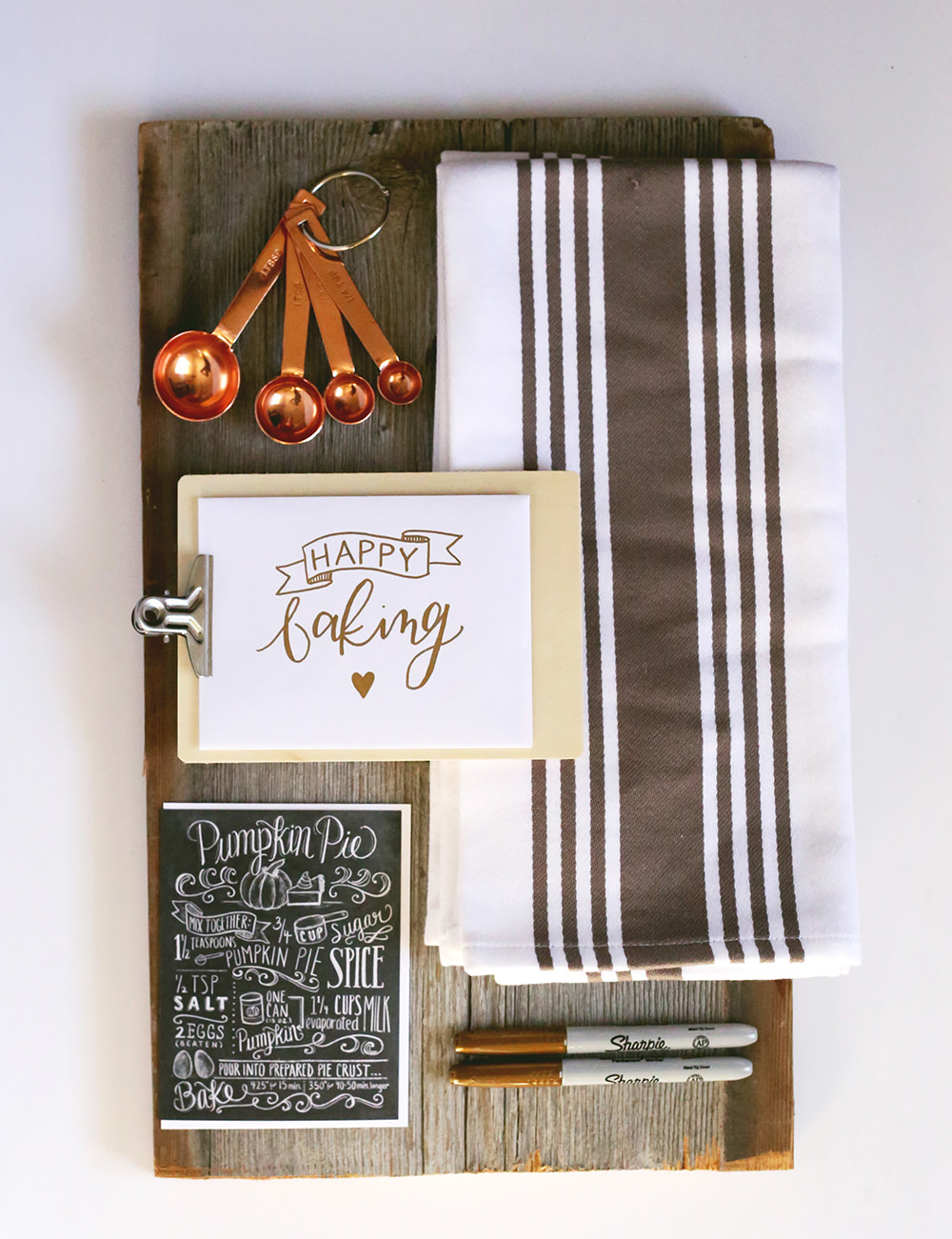 We are excited to again share this box of happy with YOU!  One lucky winner will receive the metallic gold markers, rose gold measuring spoons, gray and white kitchen towels and a L&V pumpkin pie note card to send to a friend!
Follow the instructions below to enter: