We are in the peek of cutting garden season and I have to say, I am LOVING it. All the hard work is paying off and I'm harvesting buckets of blooms each day! It's truly a thrill.
I'm covering my entire house in flower bouquets, but part of the joy is in giving them away! I decided to create these printable flower tags to add to the bouquets (but many of them would work well for gift tags, too)!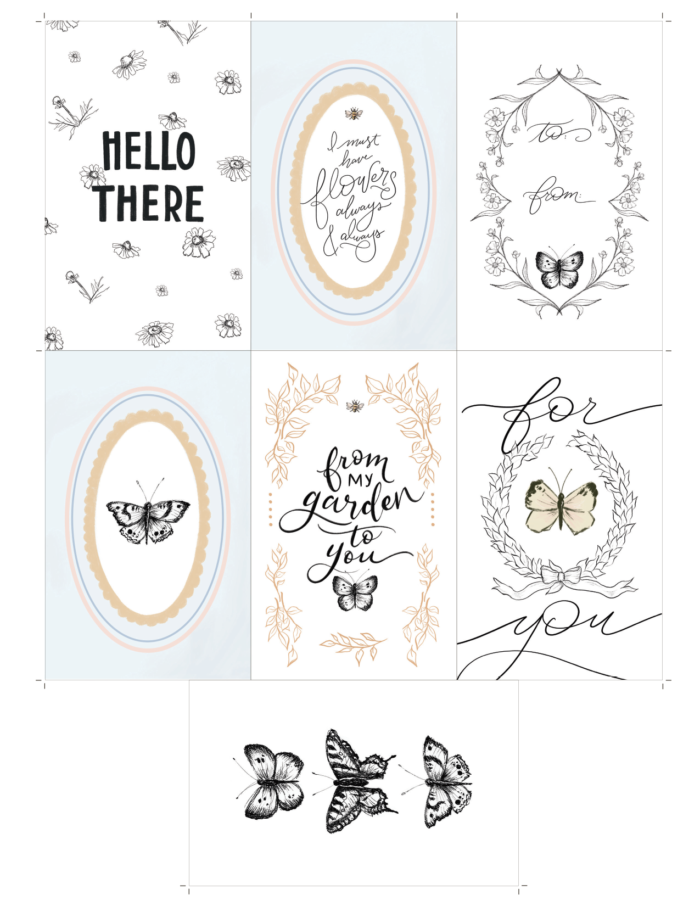 How To Use The Printable Tags
First, download the tags here. Then, print them out on a sheet of standard 8.5 x 11 cardstock. Cut out the tags (I found using a paper cutter works best for the straightest edge, but scissors work fine!) Then, punch a hole at the top using a hole punch.
I affixed a string to the tag using a "loop" method and then tied the tag on from there. This way, the tag lays flat.
The tags work well attached to a glass mason jar or tied onto a kraft paper wrap. You could even rubber band or twine your bouquet and tie it on top.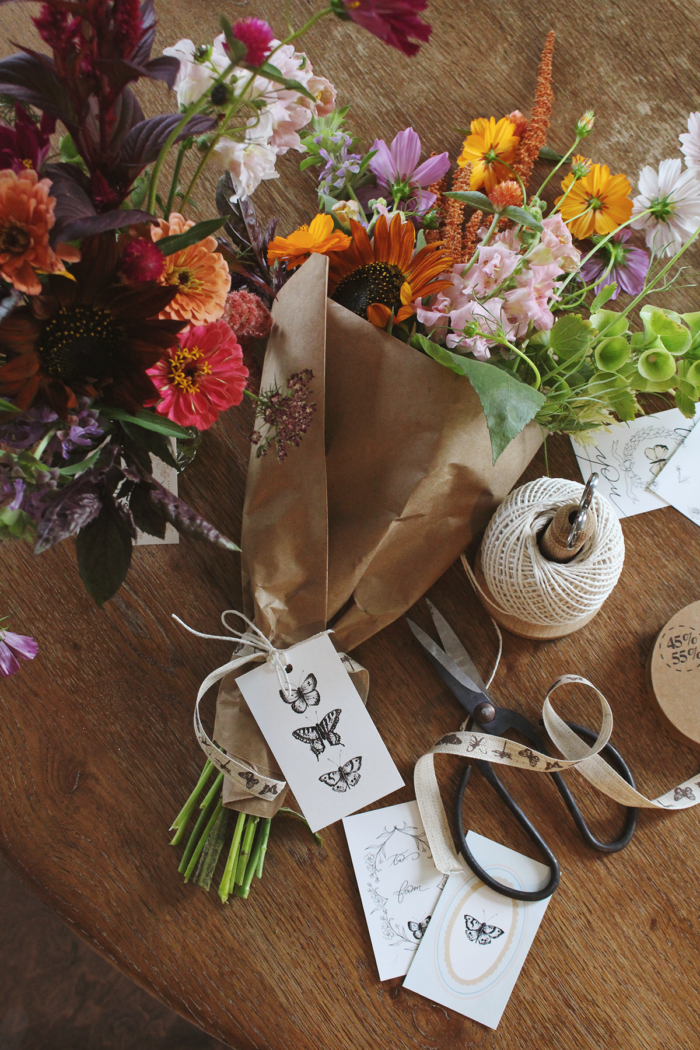 I hope you enjoy these tags to bring a little thoughtful touch to your bouquets and gift-giving this summer!
If you use them, please be sure to tag us on Instagram! I'd love to see! @valeriemckeehan @lilyandval