One of the reasons I loved the whole "Back to School" season was picking out all new supplies.  New pencils, folders, fun notebooks- they made it much more exciting to start the school year!  As an adult, the start to a new year brings back those same feelings since new pens and planners give me extra motivation to do well and stay organized!
Our January Happy Mail idea is all about sending someone some motivation to start their new year out fresh.  Many of my friends are just as obsessed as I am with all things paper and office supplies, so this is definitely something I would do for them!
Washi tape, sticky notes, a box of bright marker pens and some paper goodies- what more do you need?  Jumbo gold paper clips add a bit of pretty to your paper and your desk.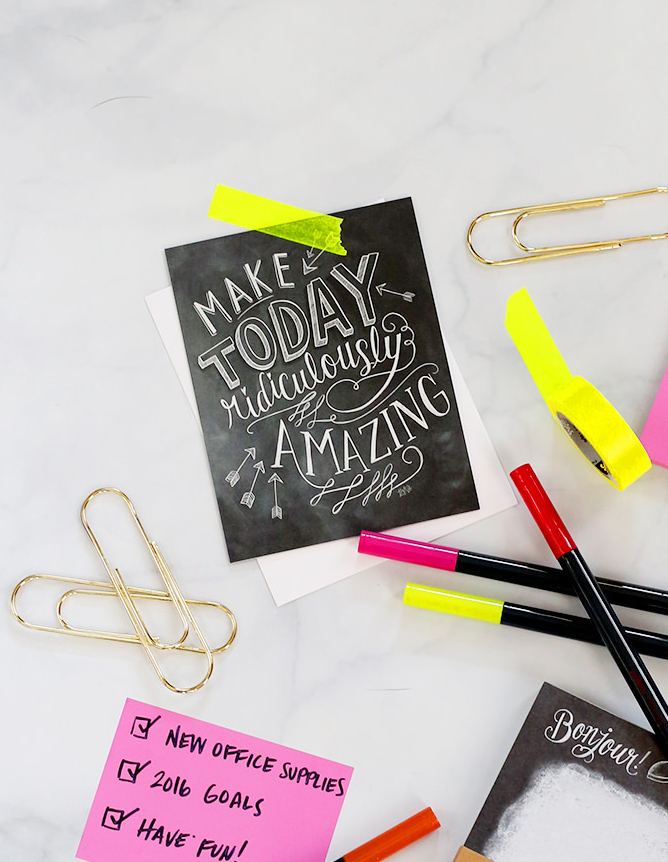 Our "Make Today Ridiculously Amazing" card really inspired this Happy Mail Idea, because we wanted to encourage and inspire someone to have a fabulous year by making each day a good one!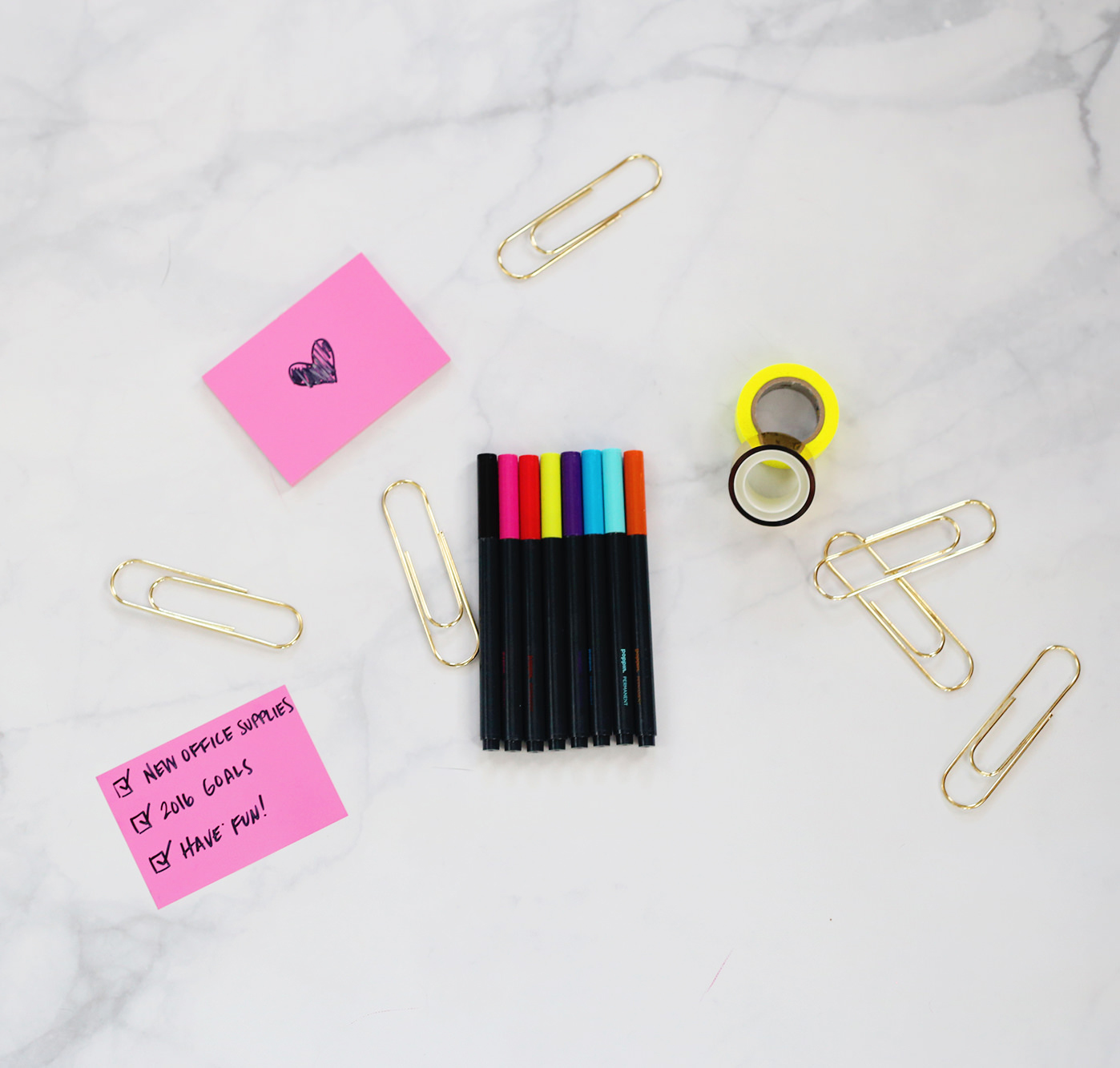 These brightly-colored Poppin markers are cute and the packaging is amazing!  Add color to your to-do lists and calendars with this array of permanent markers. For the especially organized, they're perfect for color coordinating your to-do's based on priority etc.
Jot down notes and reminders, or just have a doodling session on our telephone notepad.  I love the design and the "Bonjour!" greeting- we're all about pretty and functional.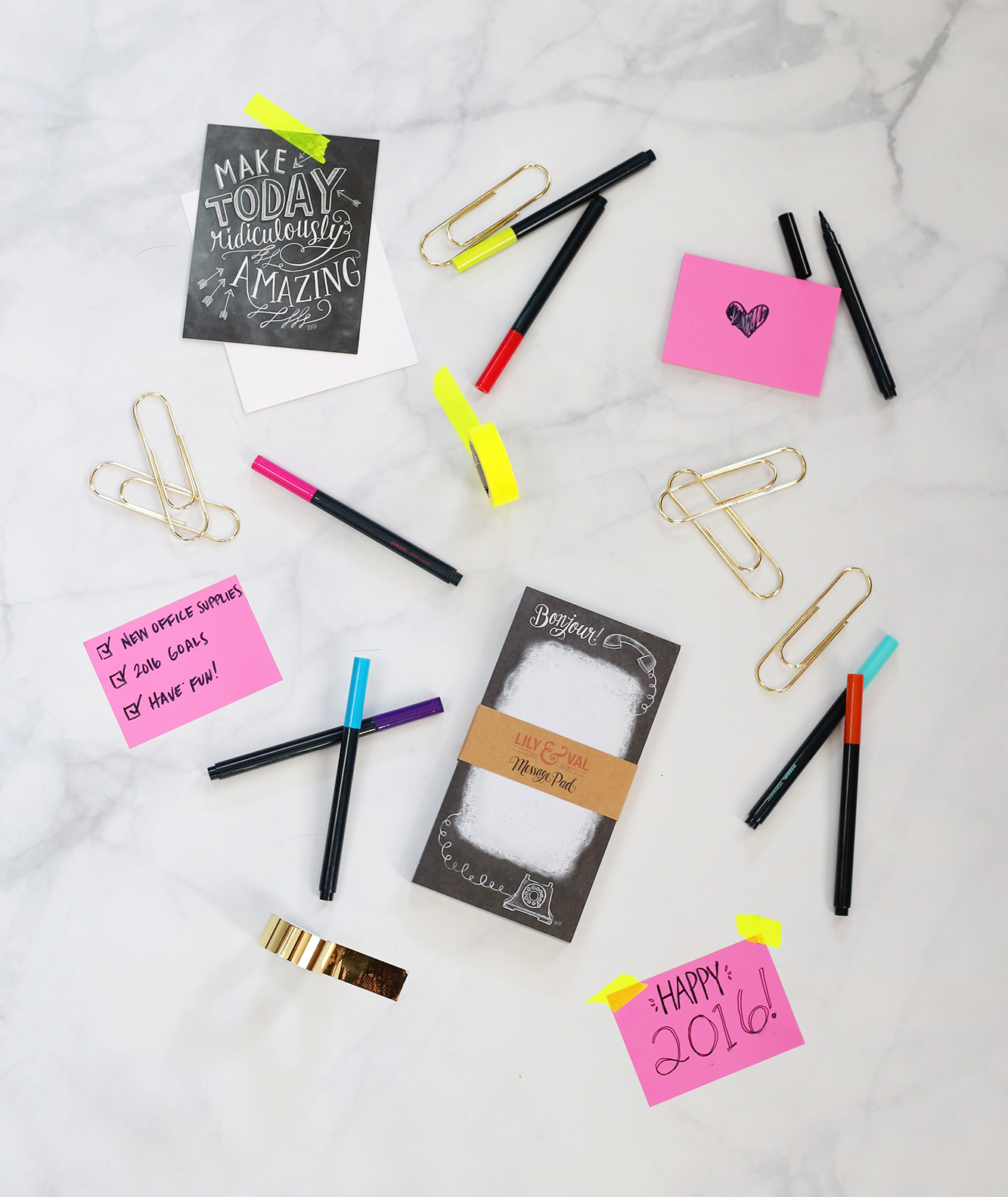 Encourage someone this new year and send them some happy in the mail! These small, thoughtful gifts could mean a lot. And, in the spirit of spreading encouragement, we're giving away this entire happy mail to one lucky winner!
The winner will receive a Lily & Val telephone notepad, L&V note card, along with gold & yellow washi tape, a stack of sticky notes, jumbo paper clips and a new set of markers!
Just follow the instructions below:
Photos courtesy of Jenny Poe