So, call me delusional, but once Valentine's day is over… It's time for SPRING!
If your reading this in a location that is moderately warm and sunny, bless you…but those of us who are still slinking through winter need a little cheering up on the inside.
My favorite way to get ready for warmer weather and improve my mid winter mood is to redecorate my house. No, I'm not crazy….not completely redecorate! But adding some new colors, textures, and fresh finds to your home can make everything seem a bit brighter.
If you keep the larger things in your home fairly neutral, or in a color you consistently love, then you can change out your accent pieces quickly and inexpensively to get a whole new look. Some of my favorite things to change with the seasons are throw pillows, linens (bed and kitchen), rugs, dishes, candles, and even sometimes curtains.
Let's look at some of my favorite items that you can easily purchase online to bring a "spring worthy" color scheme into your home!
I began looking at some items that I knew I wanted to incorporate and came up with a color scheme that could easily be incorporated into my house.
This beautiful velvet throw pillow is one item that I love because the pink shade is so versatile and the sophisticated Pin-tuck style gives a nice clean look.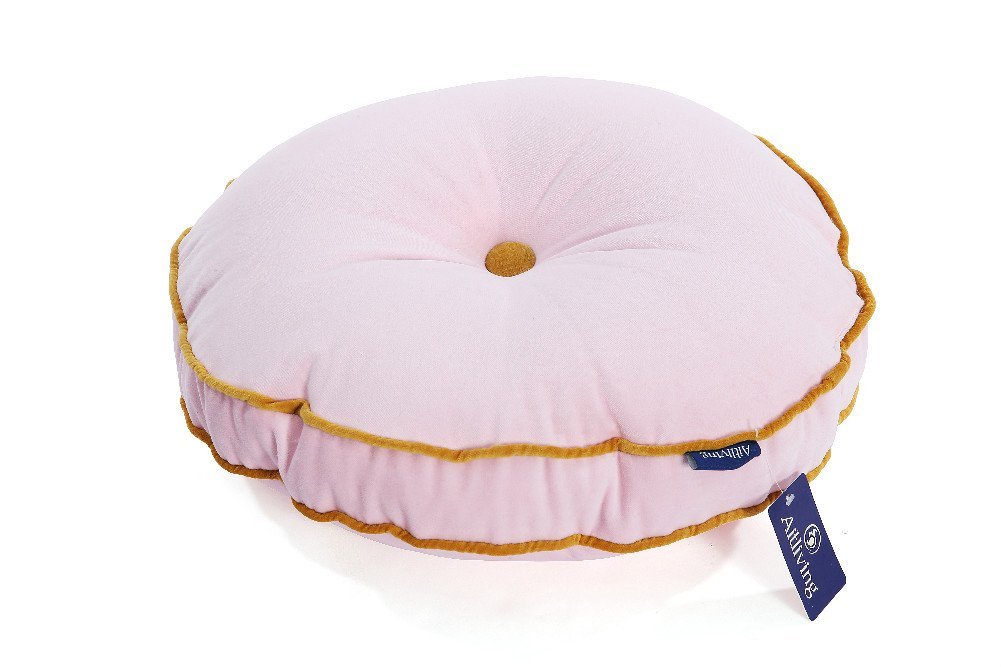 Changing our kitchen linen is such a easy way to switch things up. The whole Lily & Val team loves these hand printed flour sack linens. The designs, made by June & December, are inspired by regional botanical elements and come in a variety of styles that also make beautiful wall hangings!
Of course, it's not spring unless you have some flowers around. These handmade bud vases by Heirloom Studios are small enough to go anywhere and come in a beautiful coral glaze with gold striping.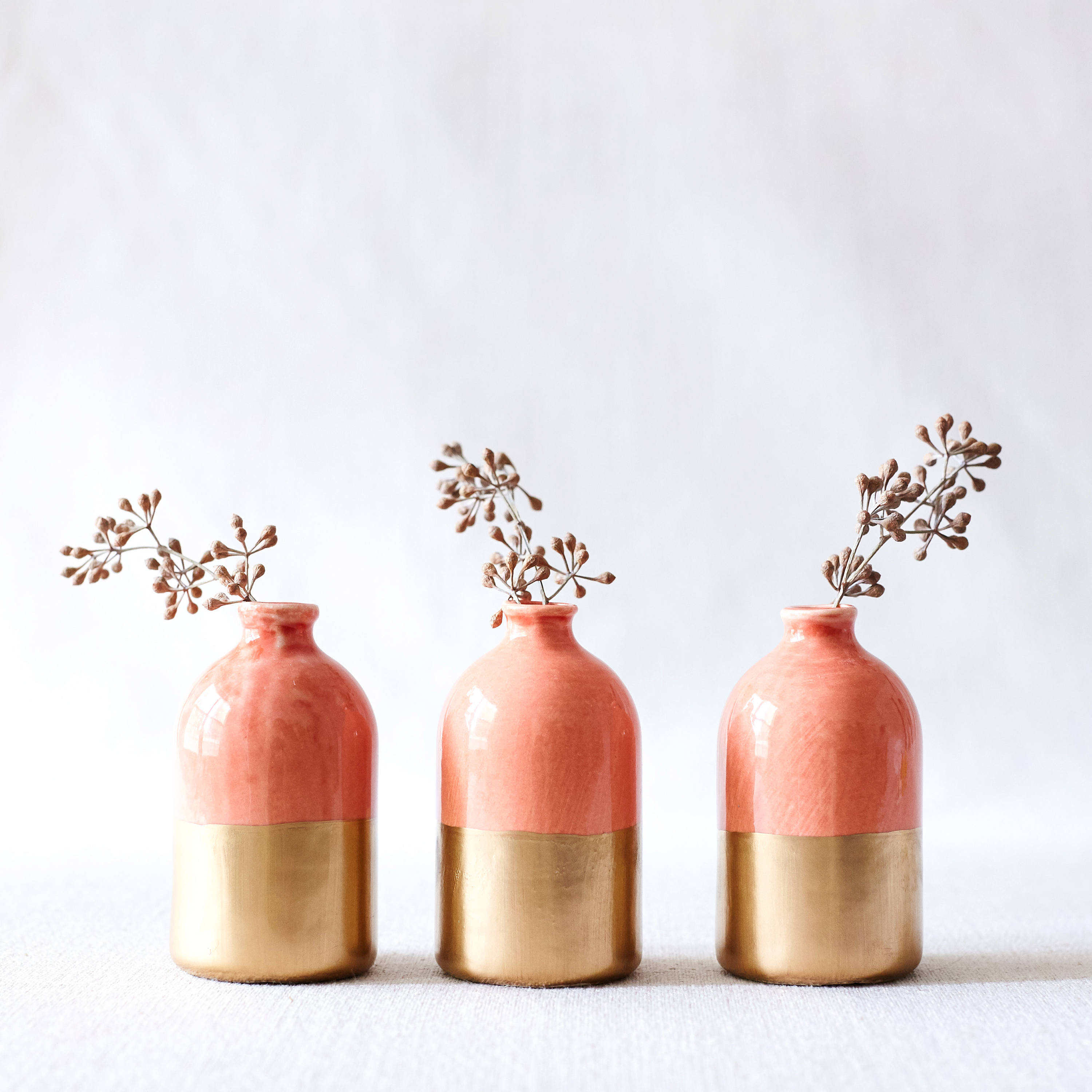 So it may seem silly, but I love changing our flatware. Having multiple inexpensive sets that are versatile let you change up your table for different gatherings. This set is lovely.
Etsy is a great place to find GORGEOUS vintage linens. Some can be a little pricey for a spring refresh. A great alternative is to get some fun vintage linen napkins like these. They aren't a huge commitment but can really add some flare to your table. And don't be afraid to use them, they have made it this many years, they will probably survive your guests too.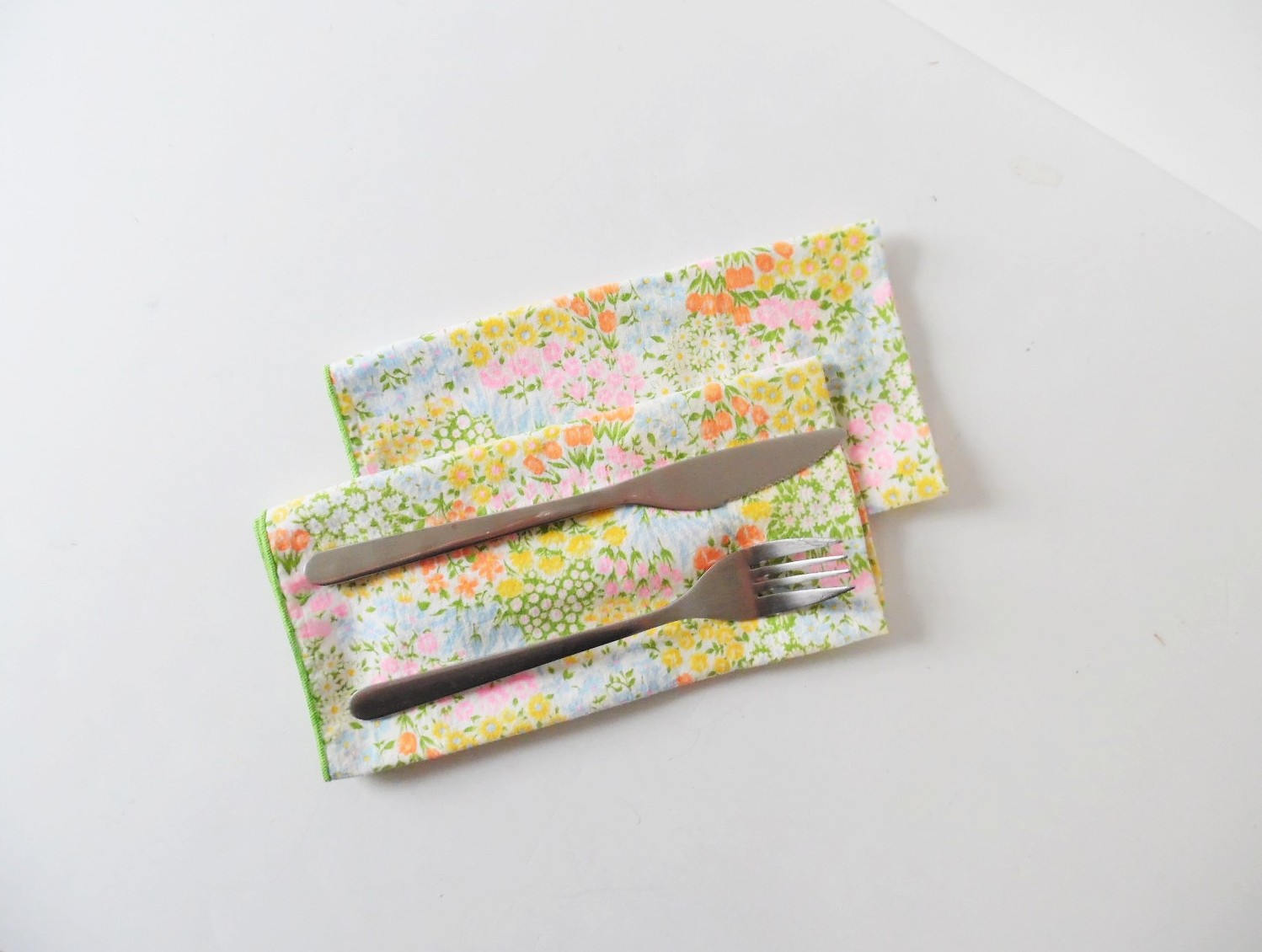 I hope you check out some of these beautiful items and give you home a fun little facelift. Share what you do to get in the mood for spring below!
Happy decorating!