Remember our hygge theme for the year? The notion of "coziness of the soul" brings to mind steaming mugs of tea and thick blankets, but we want to share with you how to extend hygge to the warmer months! Enter: the monthly to-do list free download!
In addition to our monthly desktop background, we have this free download for you as well. Print out the list, hang it in plain view, and check off the to-do's as you go through the month!
1) Bake a Cake! The joys of mixing, icing, and sharing cake can bring on all the feelings of hygge. Not to mention, your home will smell delicious. We have a blog post coming up that will teach you how to better ice a cake – keep an eye out!
2) Take a Long Walk! Channel your inner Elizabeth Bennet and set out on foot. Really immerse yourself in the surroundings. We even suggest using our Wildflower print as a fun guide for picking out natural flowers in your path.
3) Get Inspired! Take time out of your schedule to do something that stimulates your creative side! We always like to step back and fill out a recipe page in our Keepsake Kitchen Diary. You can find Valerie's latest (and gorgeous) spread here.
4) Listen to Your Favorite Tunes! Have you seen our Hygge Playlist in our post about a DIY Home Spa?
5) Host a Lunch With Friends! Having a nice lunch surrounded by your best friends always feels so recharging. We like to have everyone bring a dish to contribute to the luncheon and make the soiree a relaxing, stress-free endeavor. To spice things up in this nice weather, you can even plan it as a picnic! Grab some inspiration for some picnic ideas here.
6) Think Gourmet. Whatever gourmet means to you, make it happen! Buy that sweet treat from your favorite bakery. Craft a new cocktail. Sip on some rose-flavored coffee. Please your palette with something divine!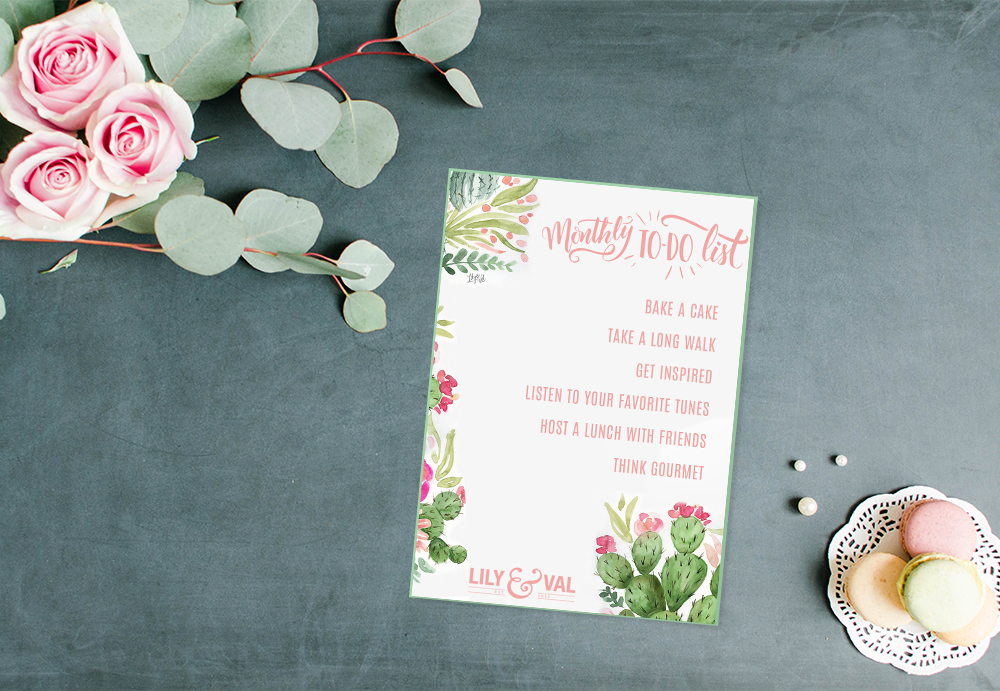 We hope you have a great month enjoying these simple pleasures! Let us know how you like to bring hygge into your springtime in the comments!