In honor of our love of Fall and all things pumpkin, we have brought together some beautiful handmade pumpkin items to add a little "pumpkin spice" to your everyday life.
This dainty little Pumpkin Necklace is so lovely. Since it comes in rose gold, gold, and silver there is a perfect option for everyone.
Adding a little welcoming curb appeal is a key part of this season. This little "Hello Pumpkin" rug is both cheeky and stylish.
Another great piece of festive pumpkin decor! This faux white pumpkin wreath will really bring that touch of simple chic fall you have been looking for.
Adding these fun little fondant pumpkins to any dessert this fall with impress all your guests. They come in a variety of colors, but we really love these little pink Cinderella pumpkins!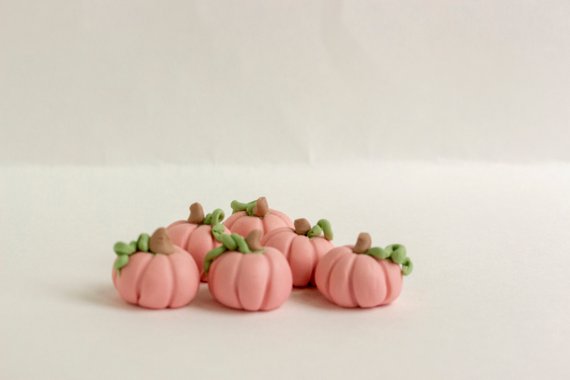 These vintage book pumpkins are a unique way to add pumpkins to any vintage decor. They offer a great selection of book designs so that you can get a pumpkin that matches your colors perfectly!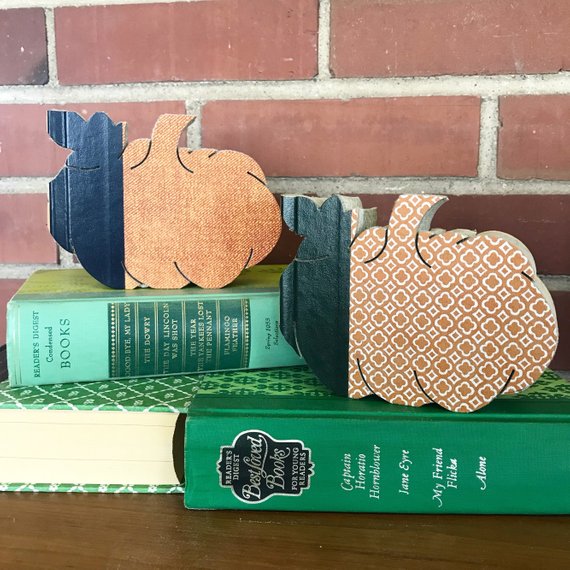 We hope you enjoy some of these unconventional and beautiful ways to add some more pumpkin into your life!
 Our Lily & Val Loves Series contains affiliate links. That means a little bit of your purchase through these posts helps us just a little too! This changes nothing about your purchase price, and we are not asked to feature these items. These are just things we carefully pic because we love them and think you will too! Thanks for helping spread the love! xo