If you are lucky enough to have a designated guest bedroom, you probably have struggled with making it a cohesive and beautiful place. So much of the time these extra spaces are an afterthought, and if you don't have frequent visitors, the room has most likely become a catch all for many things.
It's time to take that extra space back, and earn yourself the reputation of "hostess with the mostess"!
I do not have a designated guest room yet, and I love these items for making any space feel special for your guests. You can add some thoughtful touches even if you are setting up camp for your overnight visitors in your living room.
Here are some of our favorite things to make your guest-room a thoughtful and tranquil space for each special visit.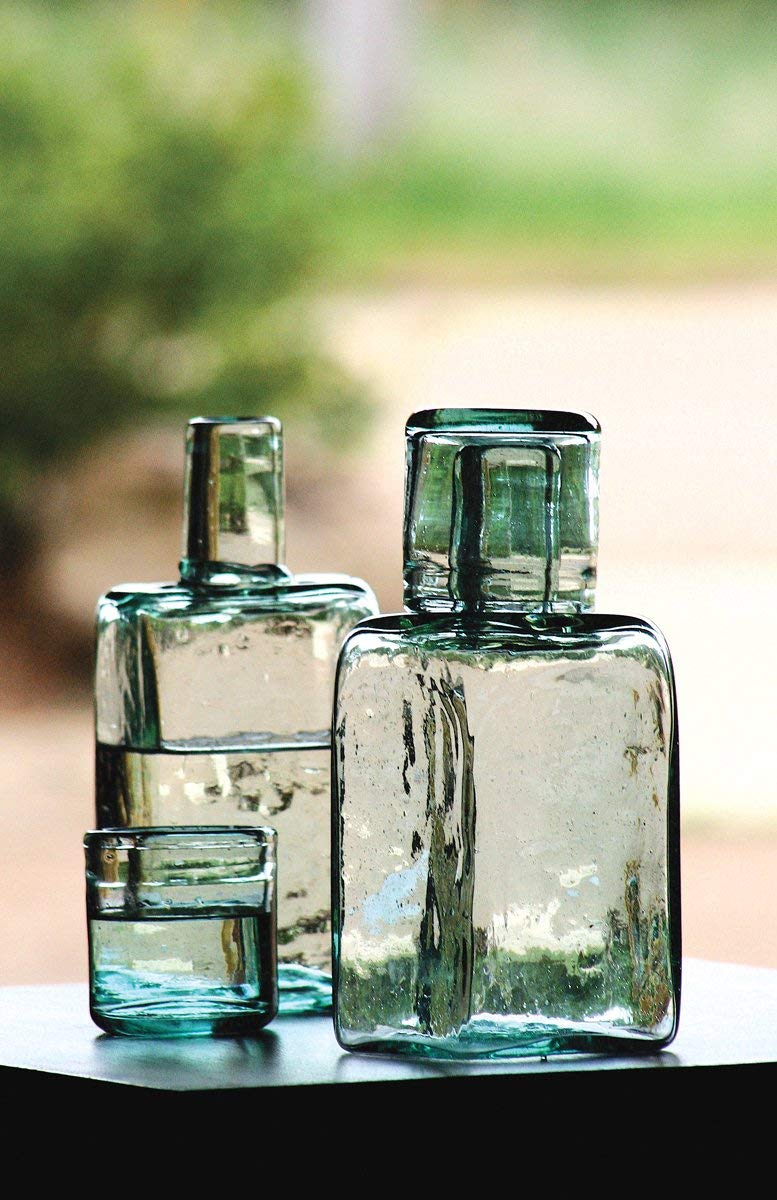 A bedside water glass set is such a nice detail. Your guests will be impressed that you have this just for their comfort!
Having a place for your guest to put their things is the kind of detail that makes them feel welcome. When your guest feel like you thought about their stay, they feel like you want them there, and don't we all love that feeling? I love this foldable luggage rack because it is easily stored and has so many potential uses.
Providing cozy slippers for your guests is just one more thing that will make their stay extra comfortable. These are especially nice if you keep a shoe free house! Make sure to select washable slippers so that you can launder them between guests.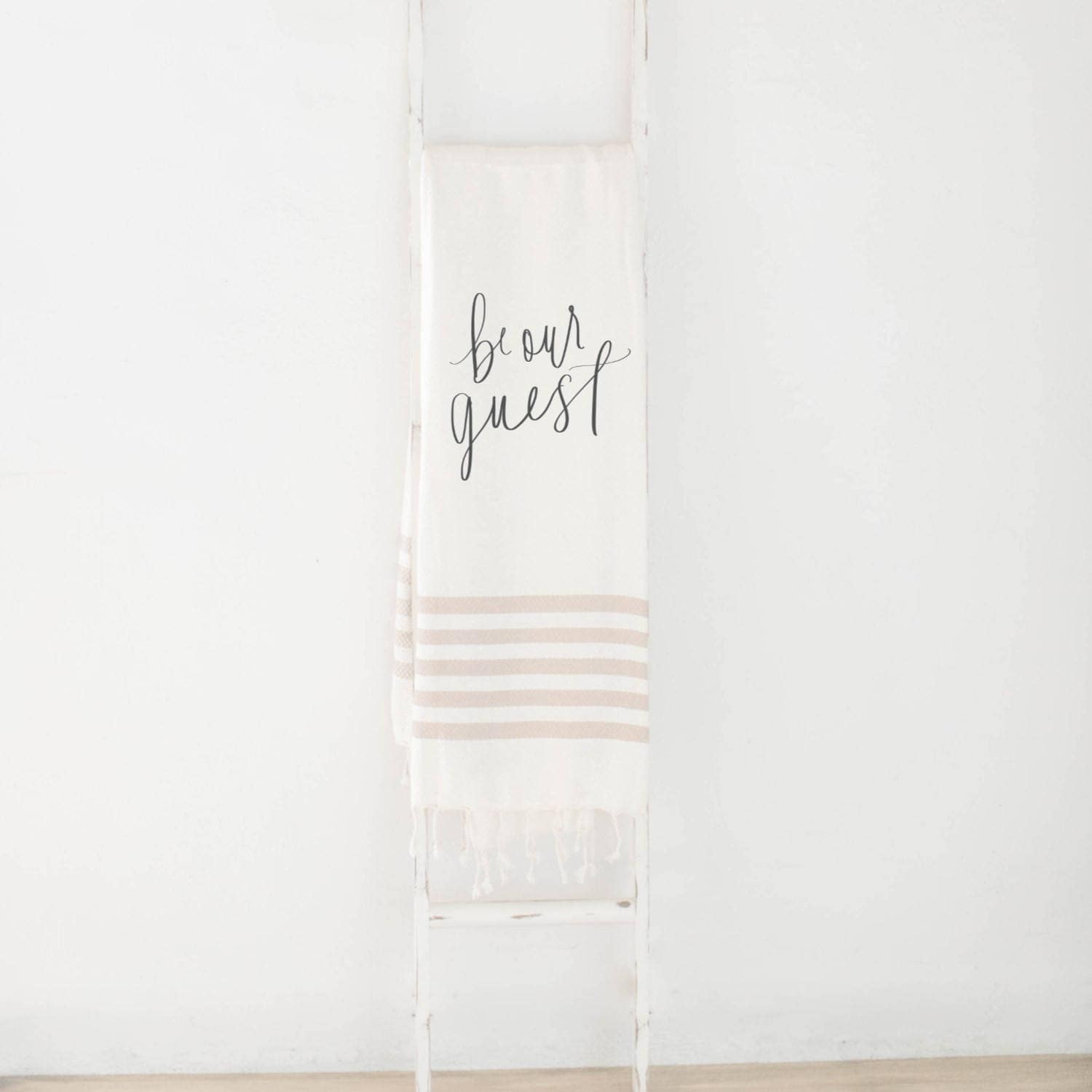 Keep your guests extra cozy by providing a throw blanket for their use during their stay. I especially love this handmade blanket with this welcoming phrase on it. The bonus is that it is a lovely addition to guest bedroom decor!
Having a bedside caddy, like this stylish grey one, makes it easy for your guests to keep all of their essentials in one place. They can keep anything they like to have on hand at night right where their sleep, giving them a comfort of home. I love the bedside caddy especially when your have guests crashing on your couch or a rollaway…anywhere that you may not have the space for a nightstand.
I hope you enjoy our ideas for making your next house guest feel comfortable. I guarantee they will be overjoyed at the thoughtful ways you made them feel welcome.
Happy Hosting!
OUR LILY & VAL LOVES SERIES CONTAINS AFFILIATE LINKS. THAT MEANS A LITTLE BIT OF YOUR PURCHASE THROUGH THESE POSTS HELPS US JUST A LITTLE TOO! THIS CHANGES NOTHING ABOUT YOUR PURCHASE PRICE, AND WE ARE NOT ASKED TO FEATURE THESE ITEMS. THESE ARE JUST THINGS WE CAREFULLY PIC BECAUSE WE LOVE THEM AND THINK YOU WILL TOO! THANKS FOR HELPING SPREAD THE LOVE! XO