The best thing about sending happy mail is that it can celebrate anything the recipient is fond of- traveling, scrapbooking, or even a whole box dedicated to chocolate!  One thing we love at Lily & Val (if you haven't noticed) is the fall season. We adore Fall so much that we even have a note card listing some of our favorite things about the season. This Fall Favorites card inspired our latest Happy Mail idea, and we filled the box with a few of the things we love! We hope you do too!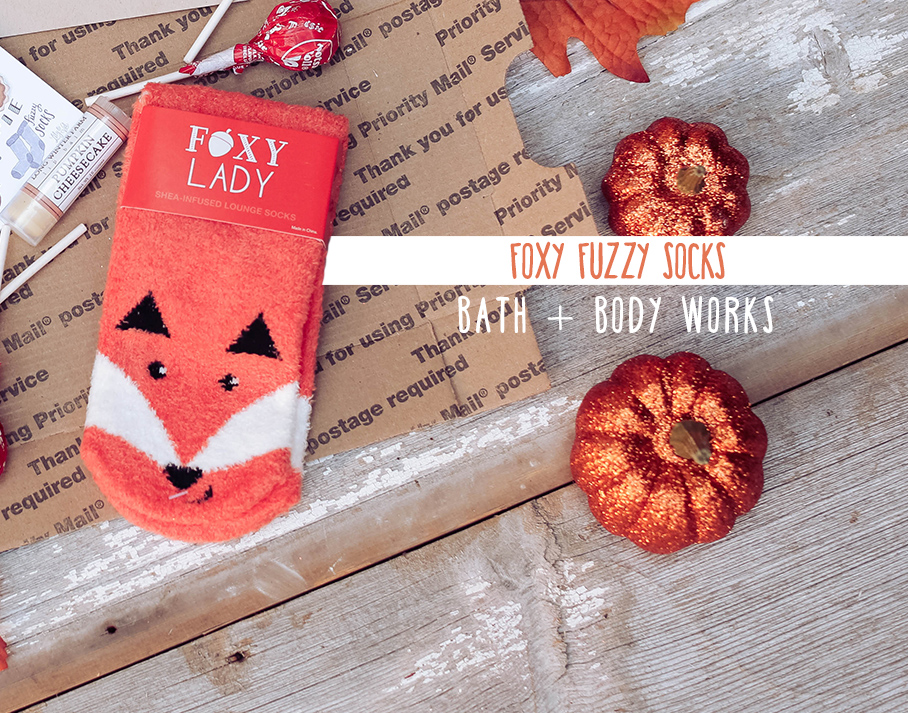 As the temperatures drop, fuzzy socks are a must. They are the best way to keep your feet warm, and a little festive too, which is why they made our fall favorites list! I love the Bath & Body Works shea-infused socks because they always have the cutest, softest pairs!  These 'Foxy Lady' ones are sure to put a smile on anyone's face!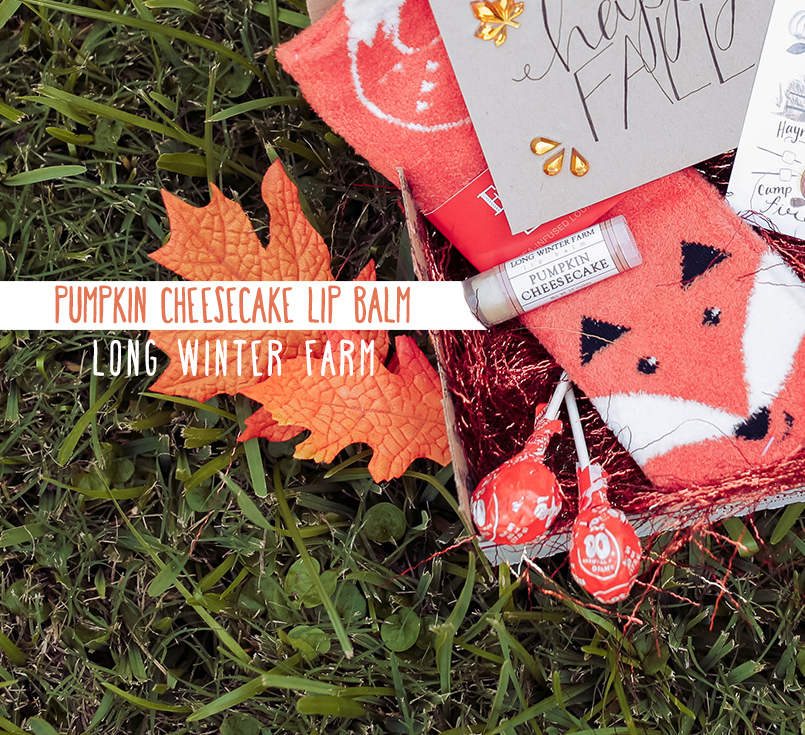 Let's face it, we want everything to smell like pumpkin spice from September to November, including our lip balm. Long Winter Farm's Pumpkin Cheesecake Lip Balm smells good enough to eat! Made from all-natural ingredients, it's carefully formulated to give you the perfect balance of protection and softness.
I love that our illustrated note cards come with kraft paper envelopes, which fit in perfectly with this look! I added some fun detail with the lovely gemstone stickers from Hobby Lobby and hand lettered "Happy Fall" on the front.  The envelope offers extra space to decorate since we're packaging everything up in a box.
To keep with the orange color scheme, I threw in a couple of my favorite lollipops!
Sending happy mail doesn't need to be on a big budget or a large scale. So grab a priority mail box, fill it up, and send to your BFF's doorstep to celebrate the season!  If you create a bit of happy mail inspired by ours, we would love to see!  Use #LVhappymail on Instagram!
Photos courtesy of Carley Kay Photography
We want to spread some happy to YOU by giving away this box of cozy goodies! The box includes the fuzzy socks, pumpkin cheesecake lip balm, orange tootsie pops, and a blank Fall Favorites card for you to send to a friend!"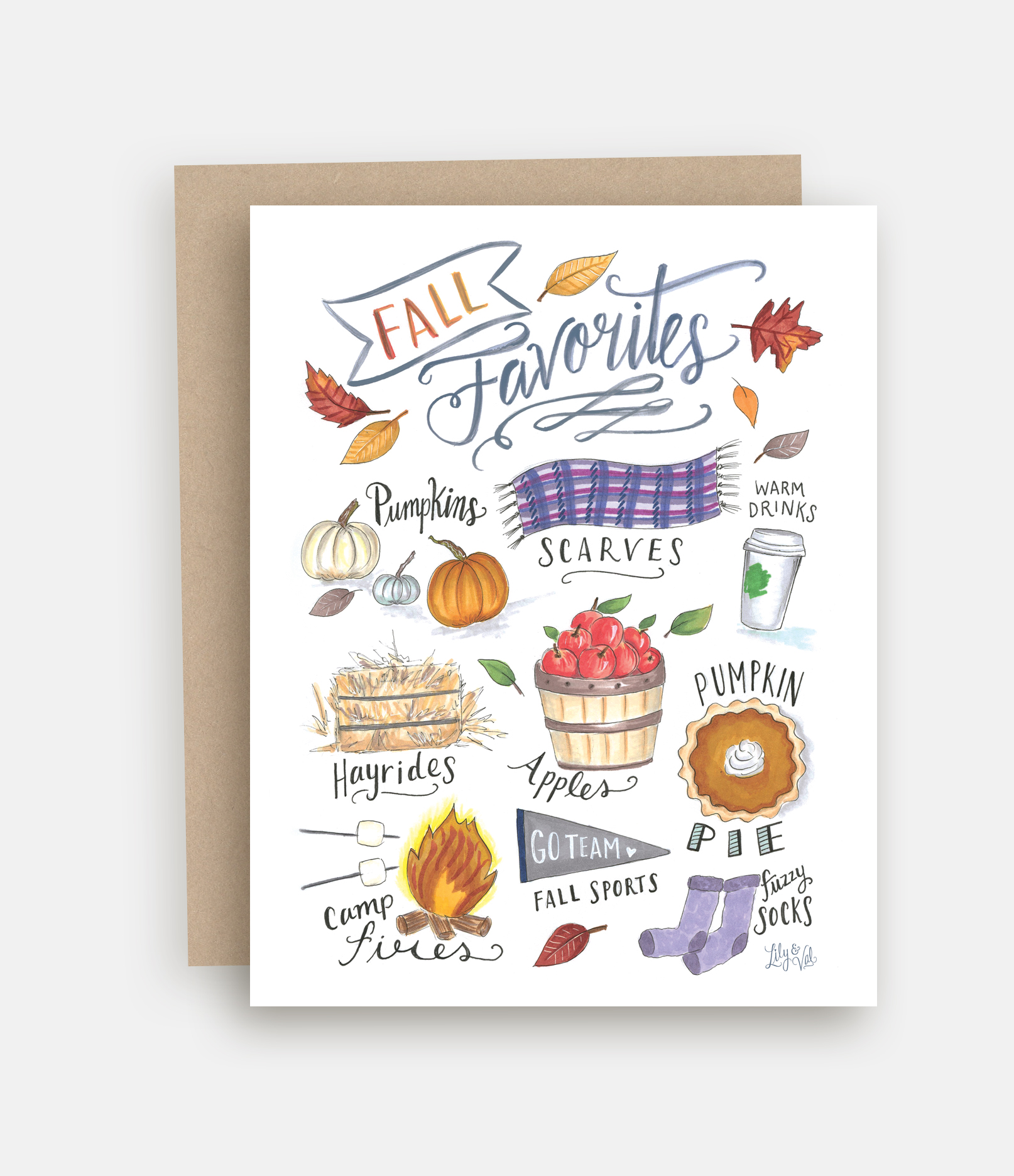 Follow the instructions below to enter: