There are lots of beautiful things for Mom available from Lily & Val so we thought it might be helpful to give you some ideas for your last minute Mother's Day gift set ideas. Many of these items fit perfectly into our recipe tins, too! What a beautiful gift packaging idea!
This first set features our Mustard Stripe Recipe Tin, Hard working Mama Candle, New Washi tapes, Gingham Meal Planning Bookmarks and The Classic Keepsake Kitchen Diary. I love how these mustard and black elements go so nicely together with some pops of pink. Mom will love how useful all these items are and the nostalgia of the Keepsake Kitchen Diary. The candle adds a little pampering to her gift set, which is just what every Mom needs!
The lovely light pink Farmhouse Gingham Recipe Tin is the perfect container for these beautiful items for mom. The My Hero Candle looks so beautiful with a set of printable clementine stationery, just make sure to write mom a note on one of the sheets. Add some Floral Meal Planning Bookmarks, a pretty pair of scissors, and a matching assortment of our new washi tape and you have a lovely tin gift set full of beautiful and practical things!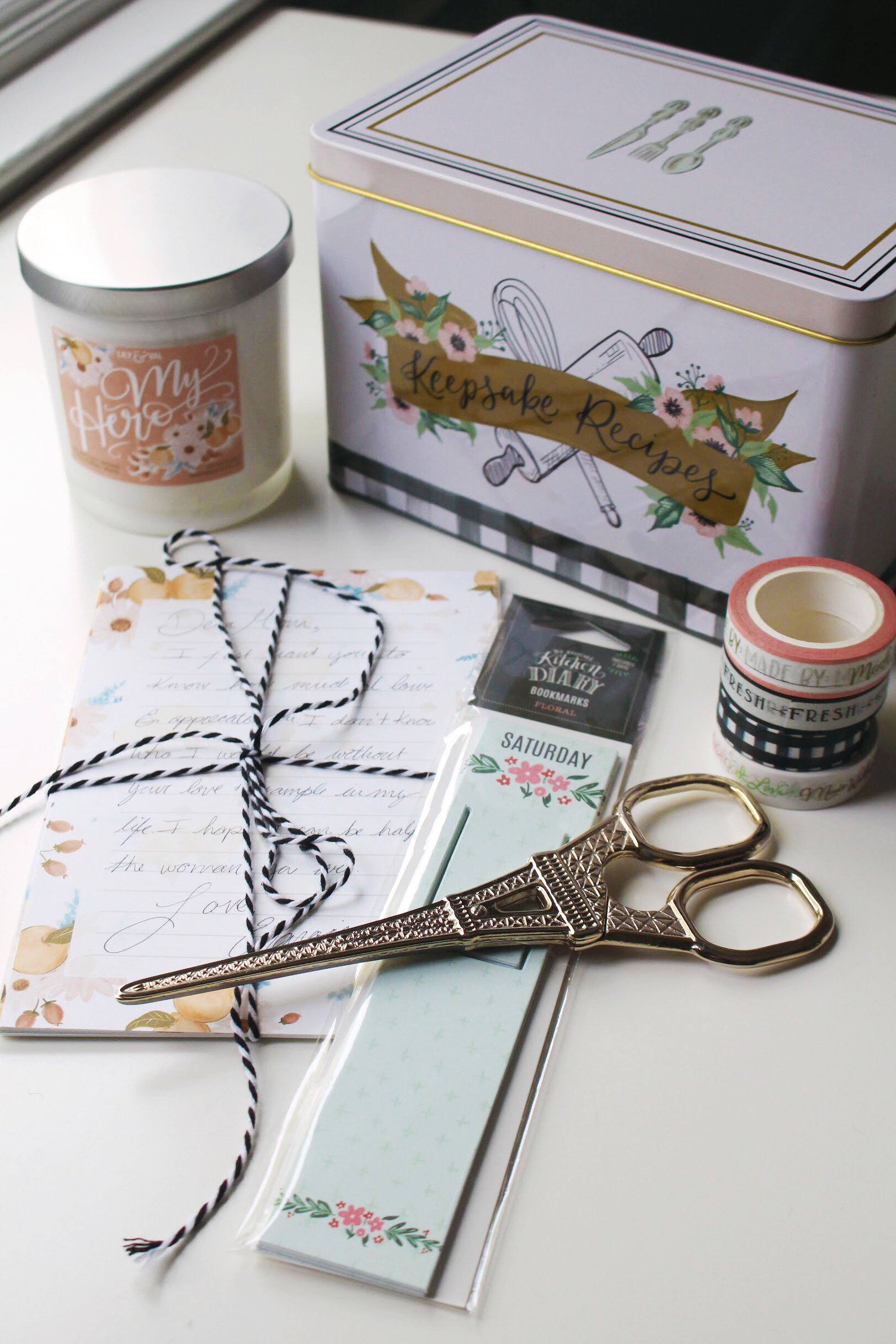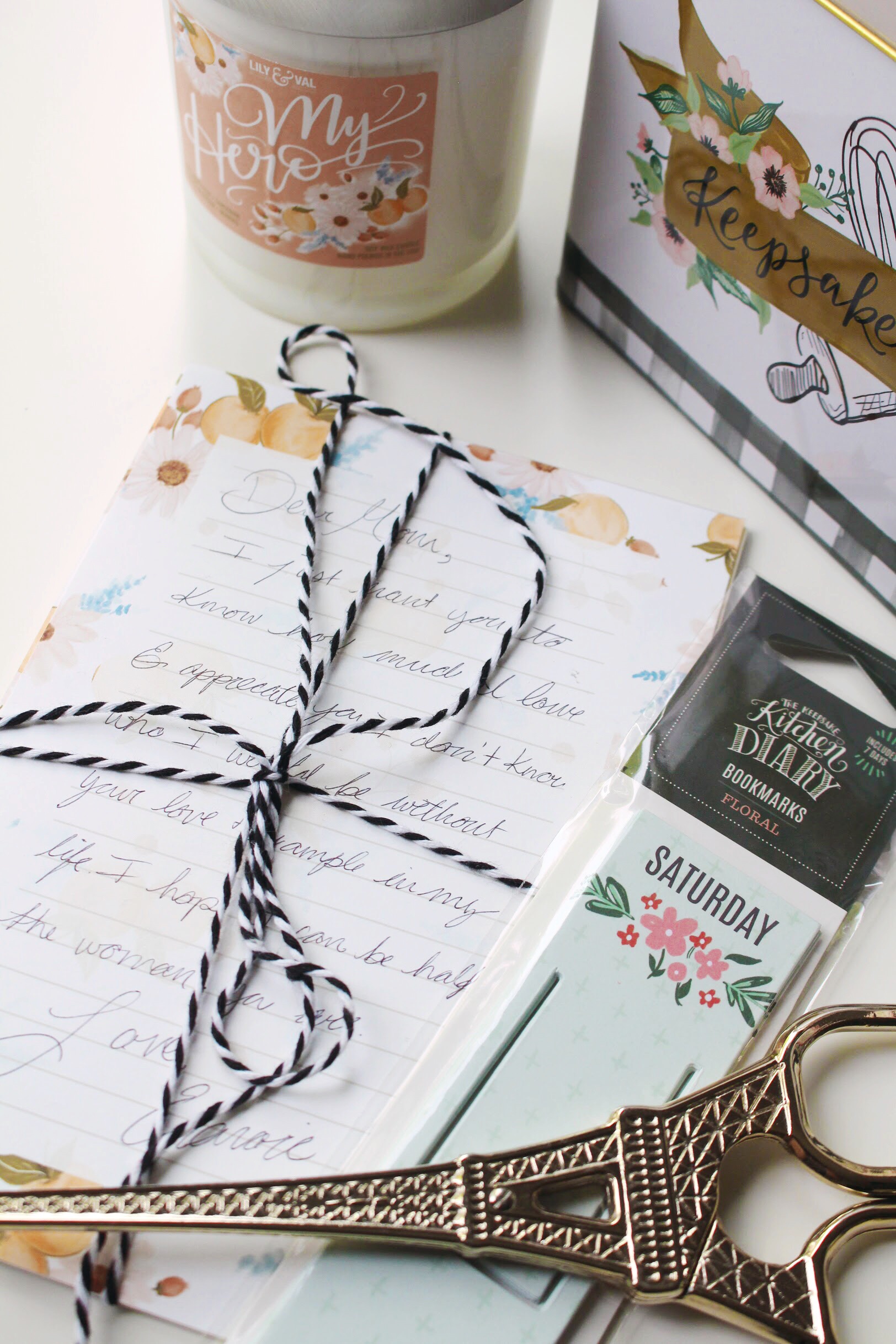 If Mom is not a recipe tin person, consider getting her a beautiful canvas pouch. Place some printable monogram stationery sheets, fun stickers and coordinating rolls of washi and meal planning bookmarks for the Mom who likes all things creative.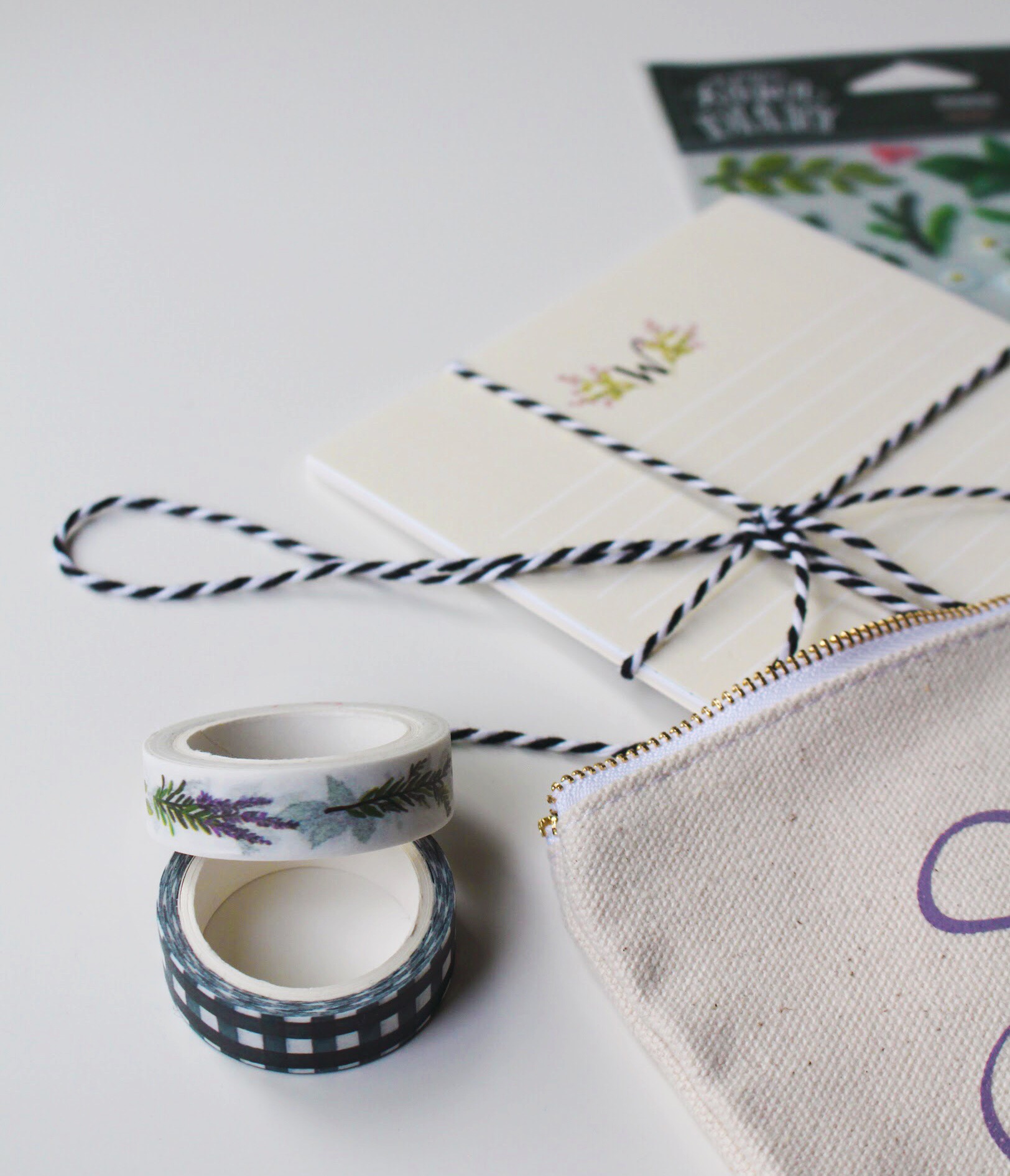 Lemon themed gift sound good for your Mom? The Lemon Lavender Mom Candle and Lemon Recipe tin go perfectly with some sweet lemons washi and a pretty pouch with a sweet saying for your beautiful momma.
Last but not least, a gift for the busy, hard-working mommas out there. The Hard Working Mama Candle looks beautiful with the Mustard Recipe Tin and Busy as a Bee Pouch. Add in some printable stationery in Mom's monogram and a little coordinating washi to complete the set.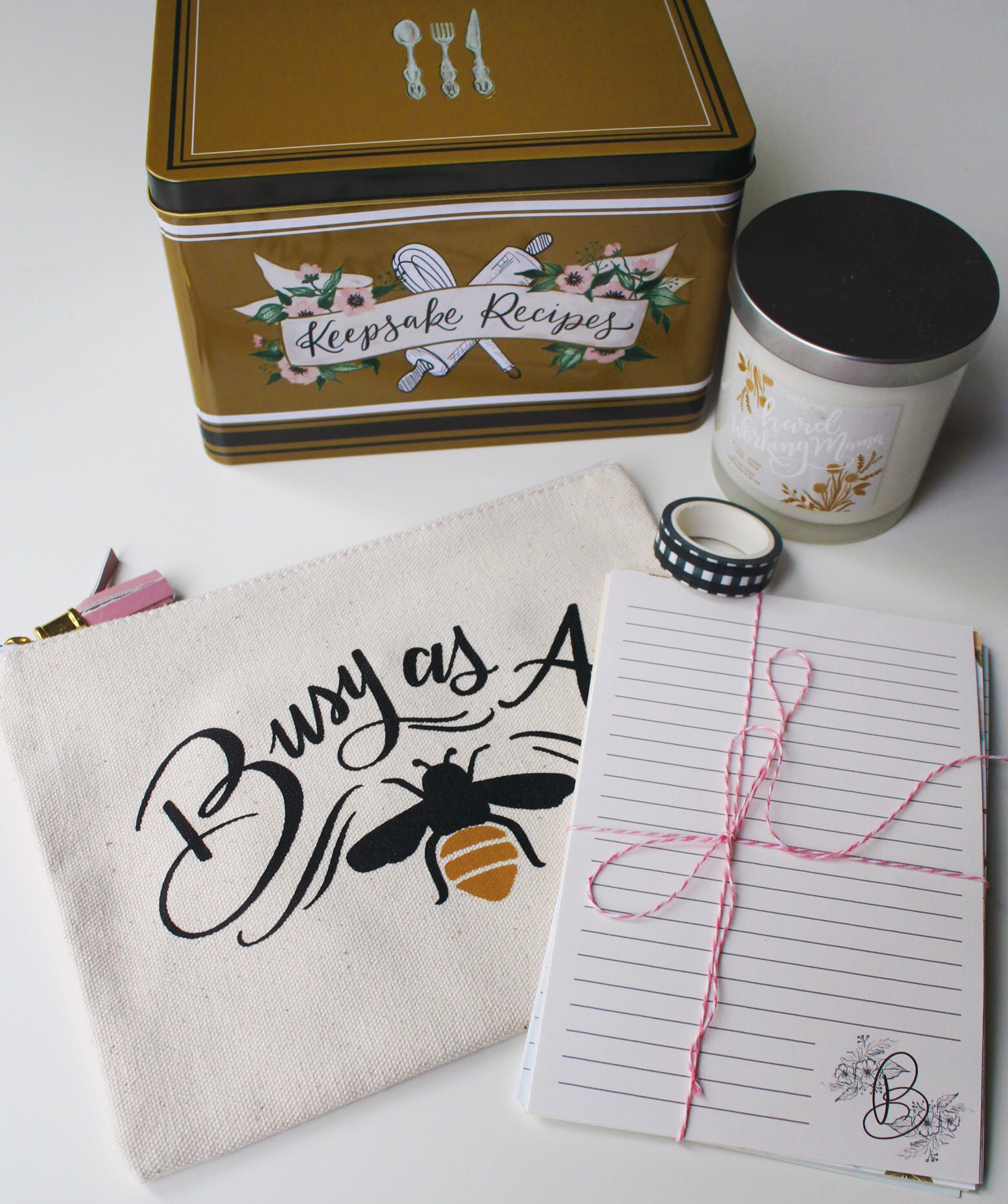 We hope that whatever combo you choose, you find something perfect for the special Moms in your life this Mother's Day! Enjoy and cherish your moments together and let her know how much she means to you.