October has arrived- and so has the Lily & Val Flagship store!  It's already been such an exciting month, and we can't wait for more  beautiful Autumn weather!
Each month in addition to our monthly desktop download, we have another download for you – a monthly to-do list! Our goal is to fill these lists with fun ideas to help you savor a few simple pleasures. Download the list, hang on your bulletin board, and check off the to-do's as you go through the month!
Fall is in full swing and October's list is designed to help make sure you carve out time to savor some sweet, simple things of the season! Download October's To-Do List HERE.
To help you check off these to-do's here's are a few ideas!
Decorate your pumpkins from the pumpkin patch in new ways, like the ones found here!
If you're carving them into masterpieces, don't let the pumpkin seeds go to waste!  Follow these recipes for delicious roasted pumpkin seeds.
Looking for a perfect berry lipstick?  Here are two of our favorites, plus more sweater weather essentials.
Tailgate at home with friends with these festive DIY pennant flags!
Instead of buying a new journal, DIY your own custom journal like the ones we made in this post!
Take a walk or a road-trip to a new place and find some beautiful Fall foliage to capture!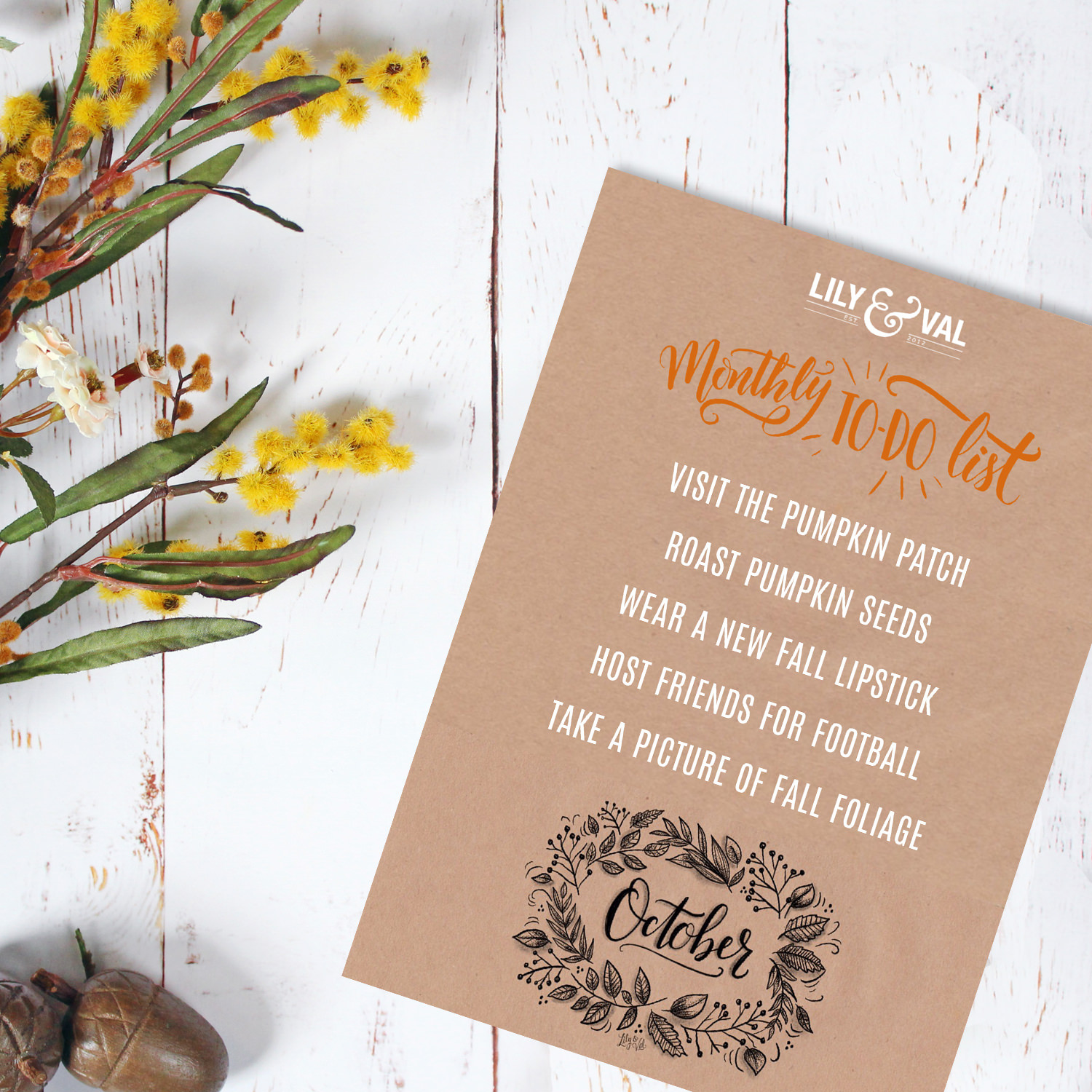 Have a great month, everyone!