We are so excited that it's finally September- the month where Fall makes its first appearance! We are so looking forward to the cooler weather, turning leaves and plenty of pumpkin spice!
Each month in addition to our monthly desktop download, we have another download for you – a monthly to-do list! Our goal is to fill these lists with fun ideas to help you savor a few simple pleasures. Download the list, hang on your bulletin board, and check off the to-do's as you go through the month!
September is the time to get in the fall spirit and also, for many of us, settle back into a normal routine after the busyness of summer. This month's to-do's will help you make that transition! Download September's To-Do List HERE.
To help you check off these to-do's here's are a few ideas!
Before buying your new fall candles, check out our top 5 favorites here!
Encourage a teacher by sending a card or a little bit of Fall inspired happy mail! Also, be sure to read our article on 5 simple ways to encourage others. 
Start a new fall routine- and start with getting some rest!  Follow our 6 tips for relaxing and unwinding in the evening.
Instead of buying a new journal, DIY your own custom journal like the ones we made in this post!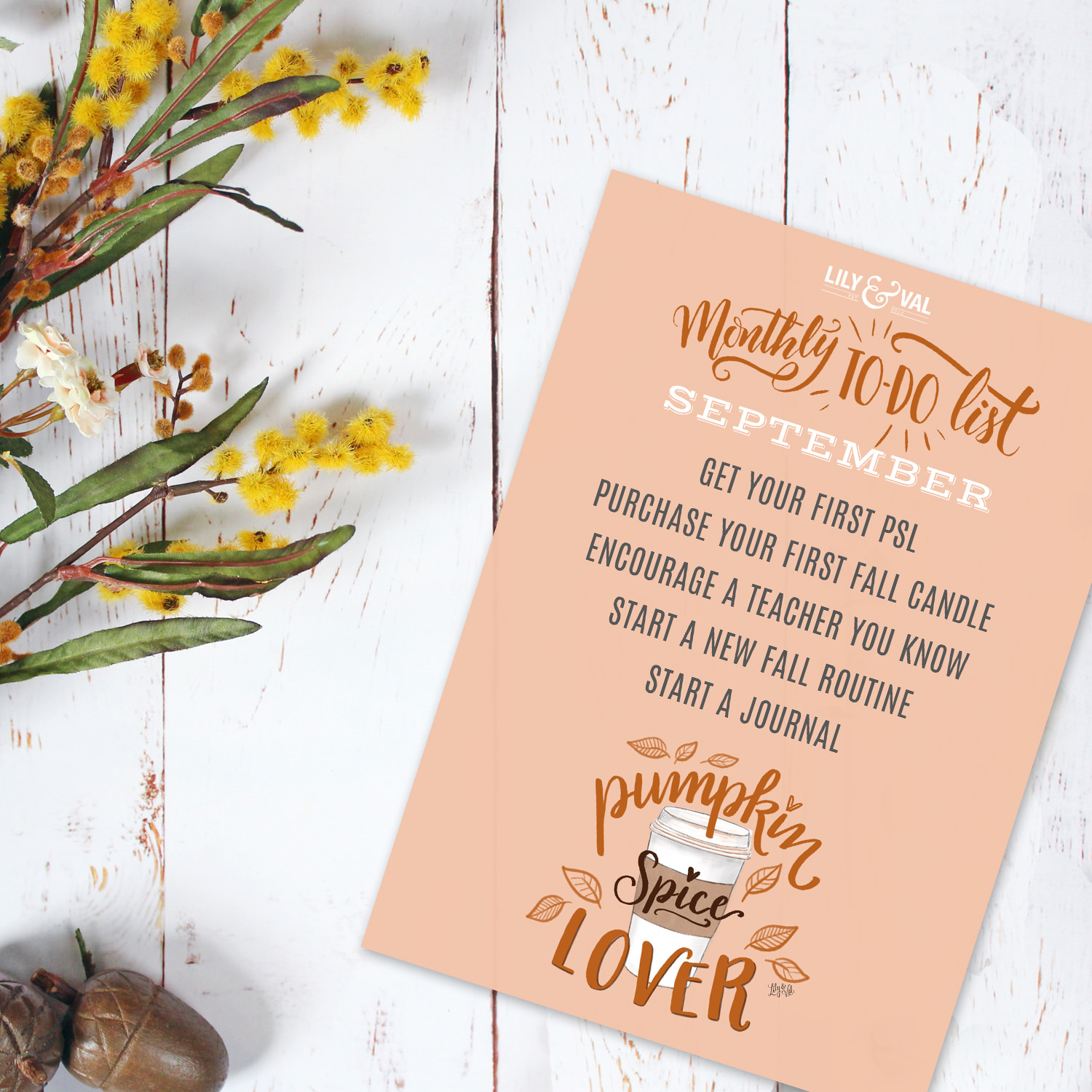 Have a great month, everyone!