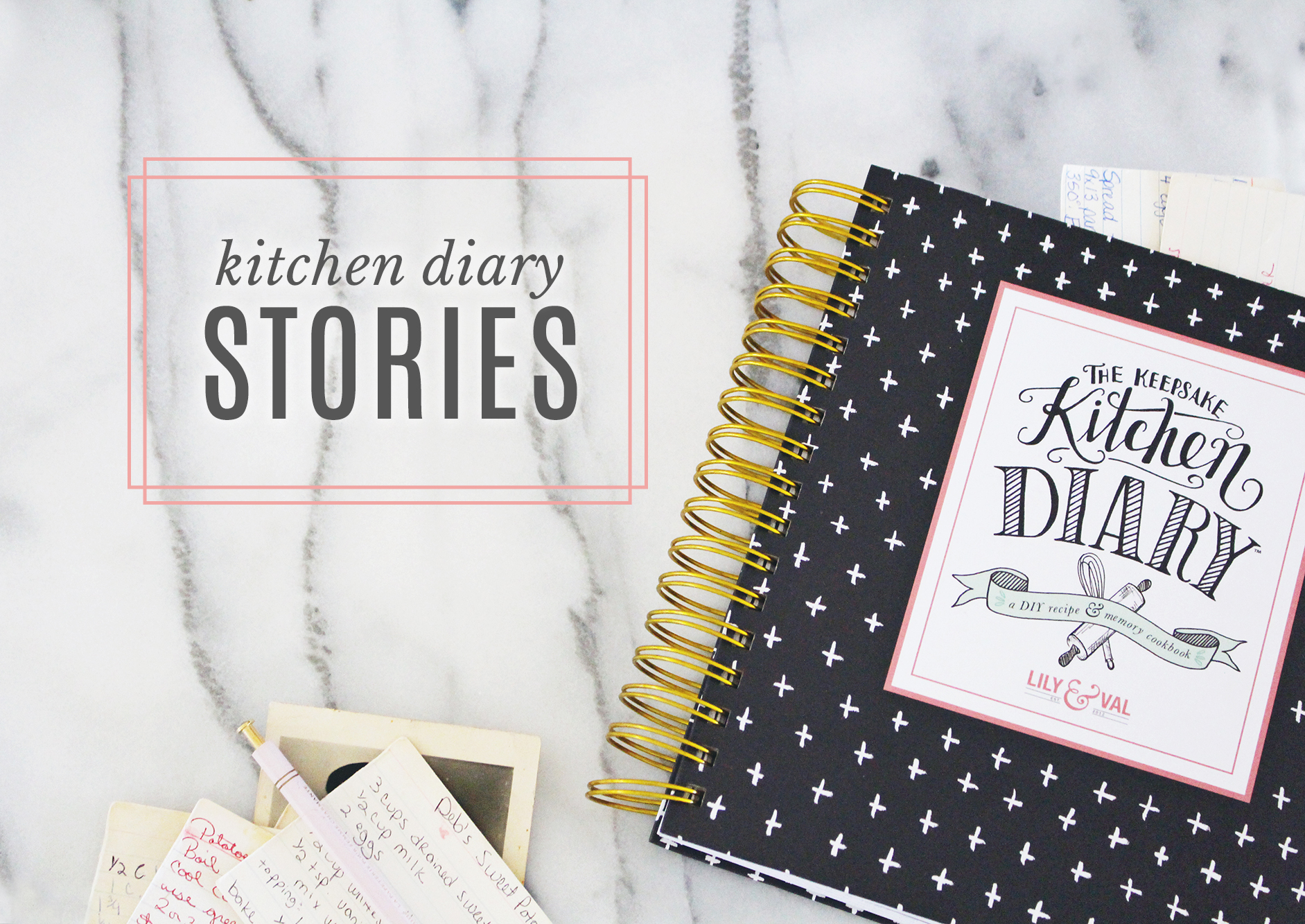 With so many Keepsake Kitchen Diaries finding their way into the homes of our customers, we love to see them cherished and filled with your family recipes. Even more, we love hearing your special memories, moments, and the stories behind the dishes you hold dear.
Kristen is an amazing Bible journaling artist who poured her talent into the pages of her Keepsake Kitchen Diary!  This delicious Pumpkin Dump cake is a perfect way to kick off the Fall season – we also love her story that goes with it!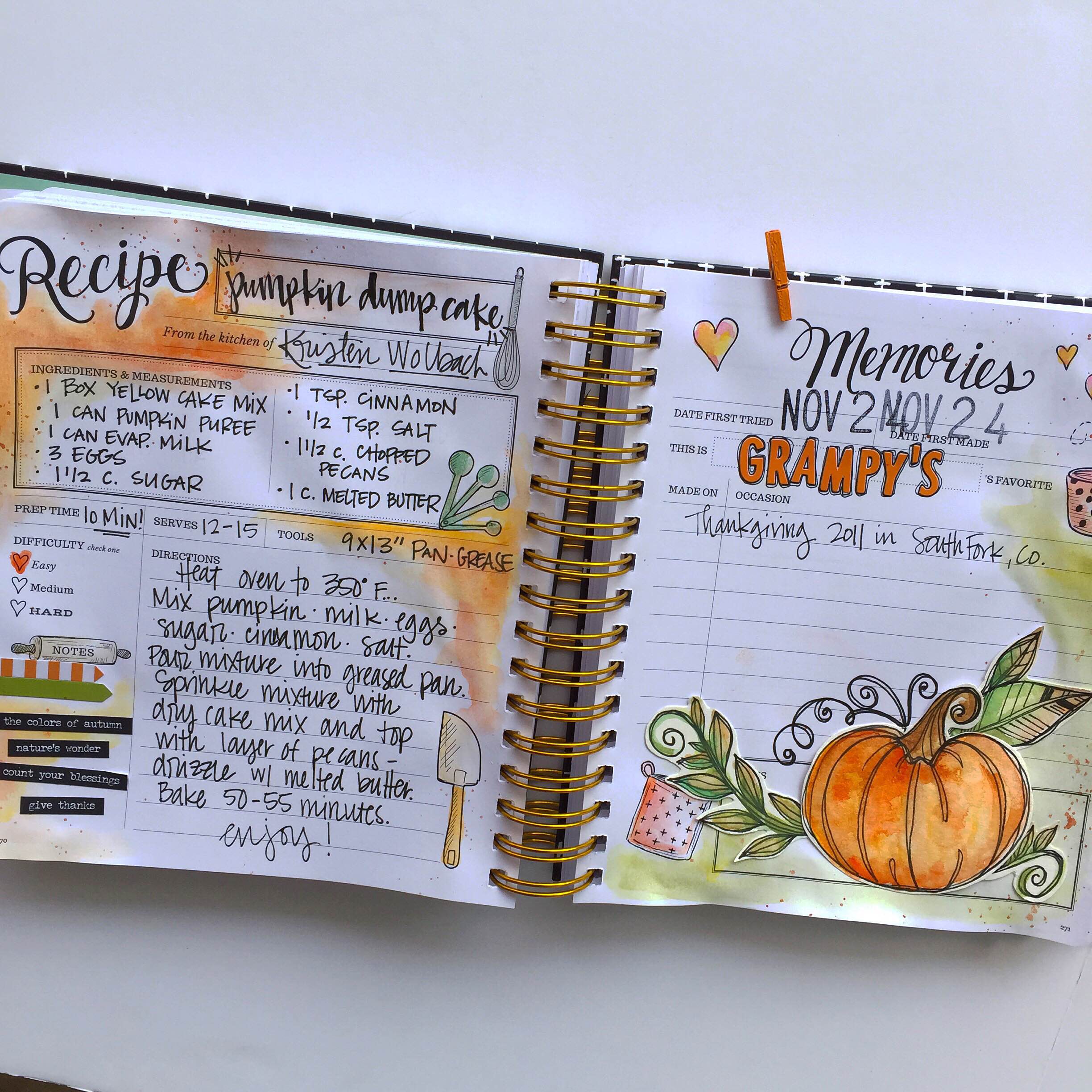 From Kristen:
"I LOVE fall. Like, really love it. I love the spirit of the season, watching the colors shift, and I especially love the food fall ushers in (though it does nothing for the waistline.) As I've gotten older, I've learned to love all things pumpkin and found this particular recipe about 5 years ago. I began making it at the bakery I work at as well as for all holiday functions."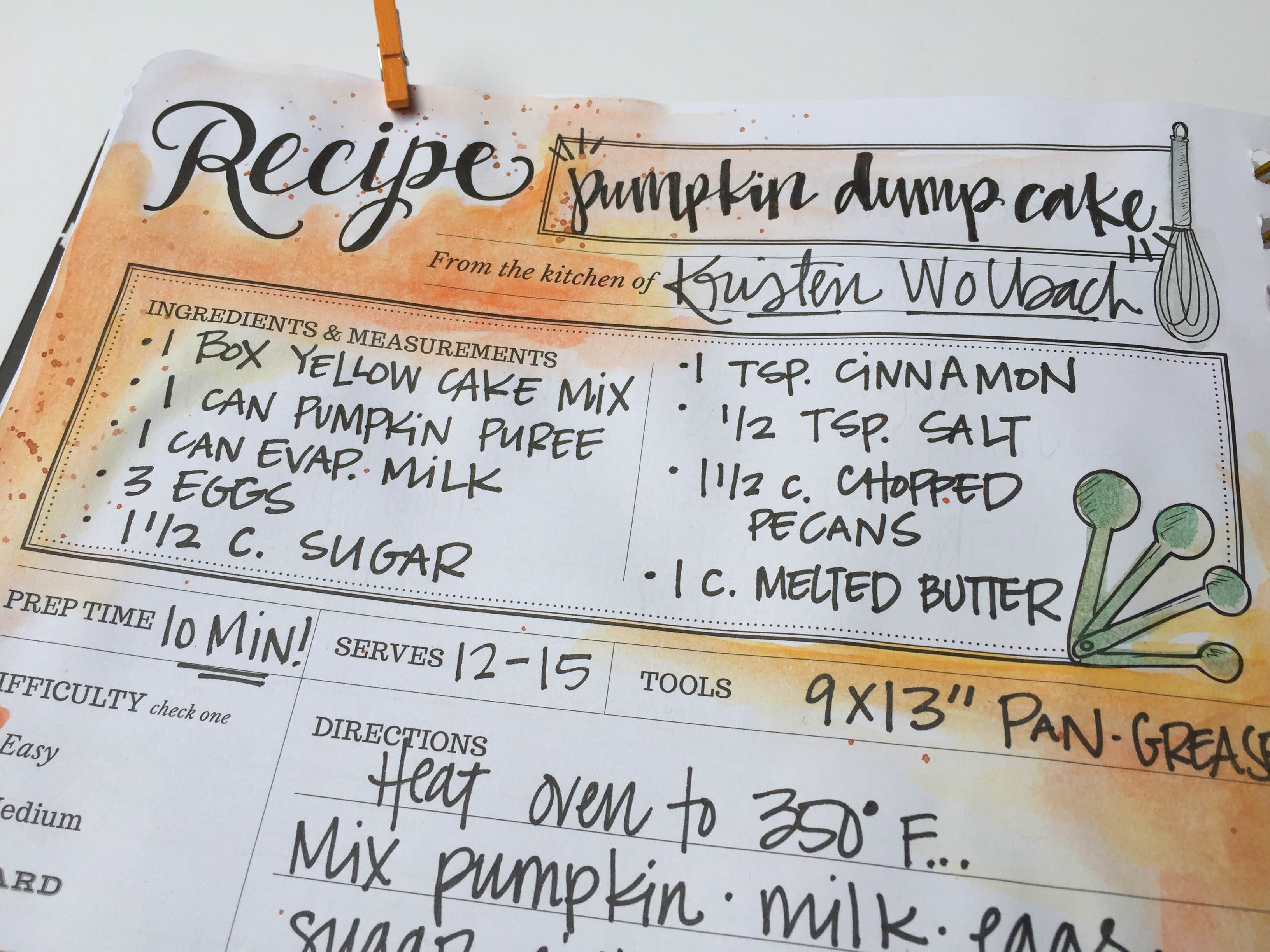 "I think my favorite part of the recipe has got to be the fact that my ten year old is able to make it start to finish, and the smell that takes over the house when she makes it for our family is heavenly. In fact, it has become my Dad, her Grampy's, favorite holiday dessert. How fun is it to watch my little create in the kitchen, and swell with pride as how much everyone loves the finished product? It has truly become a cool weather staple for all family or friend get togethers since its inaugural debut 5 years ago. It is the perfect mixture or pecan and pumpkin pie, with less fuss, with is always a plus for me!!!"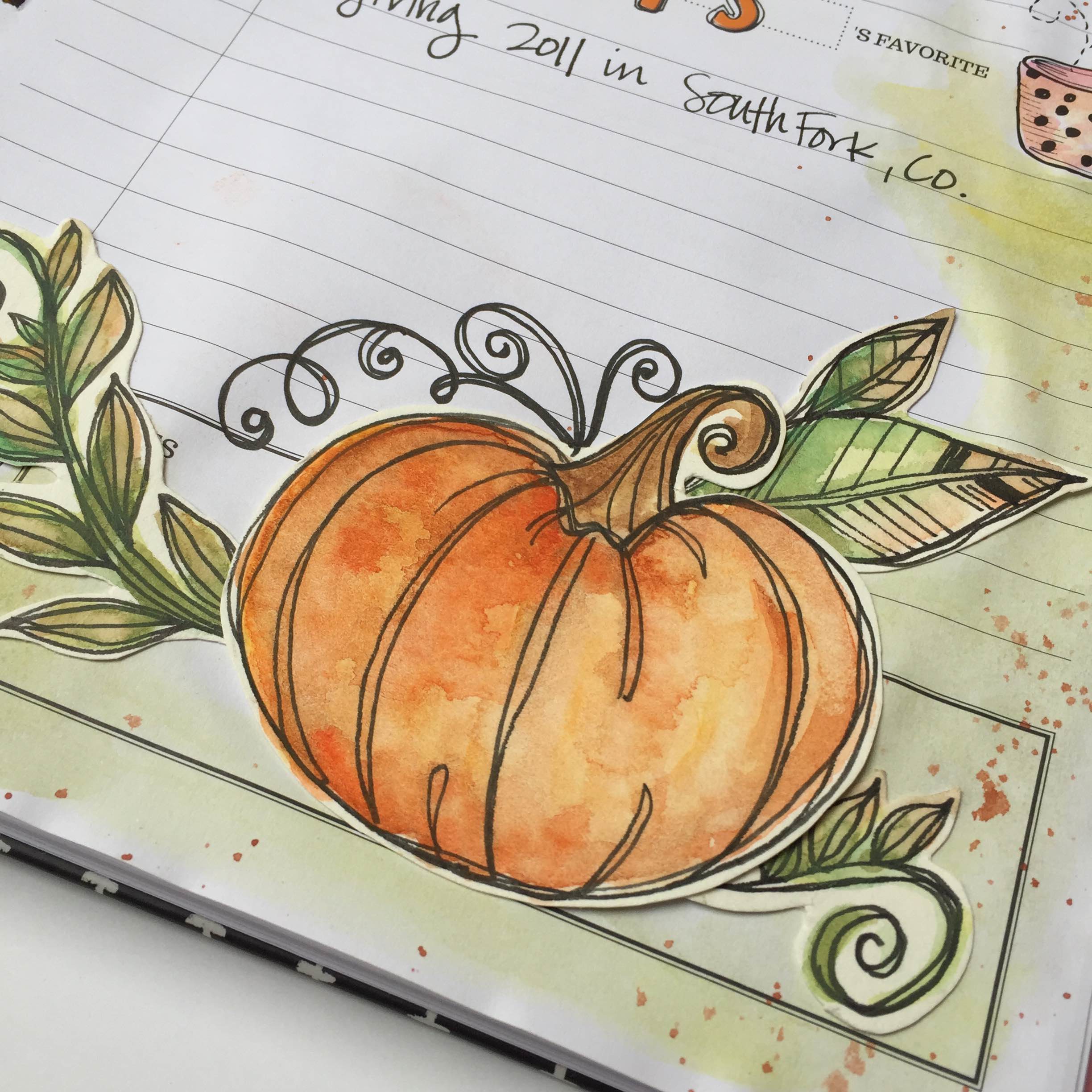 Pumpkin Dump Cake by Kristen Wolbach
Ingredients:
1 box yellow cake mix
1 can pumpkin puree
1 can evaporated milk
3 eggs
1 1/2 cup sugar
1 tsp cinnamon
1/2 tsp salt
1 1/2 cup chopped pecans
1 cup melted butter
Preheat oven to 350 degrees F.
Mix pumpkin puree, eggs, milk, sugar, cinnamon and salt together in bowl.  Pour mixture into a greased 9×13 pan.  Sprinkle dry cake mix over mixture and top with a layer of pecans.  Lastly, drizzle melted butter over the pan.
Bake for 50-55 minutes.