A few years ago, I drew these chalk art jam labels for my friends at World Label. I heard such an amazing response from them, so this Fall, I thought I would give you all some refreshed jam downloads for 2017!!  Keep reading to get your FREE Lily & Val for World Label hand-drawn jam label downloads!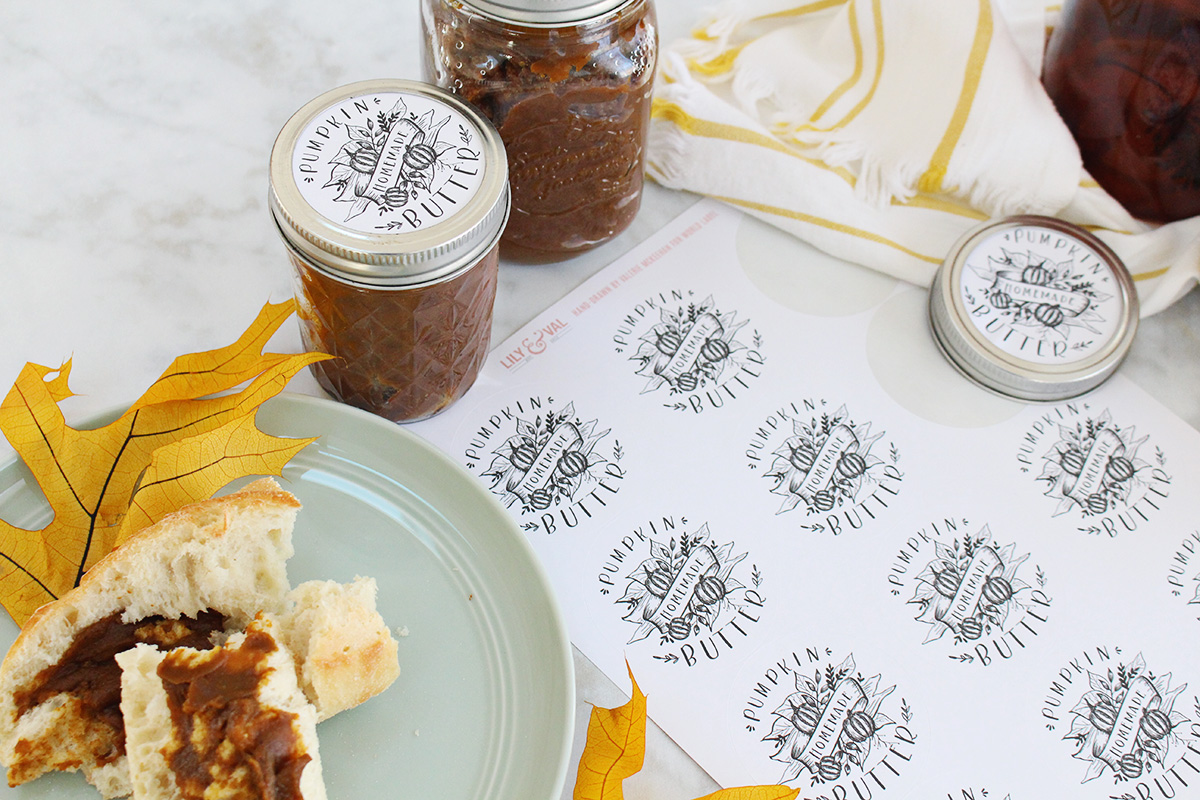 I decided to update the jam labels with a white background and black pen and ink lettering. They are clean, modern, and simple, but still with a hint of rustic charm. I love how versatile they are for even decorating your jars with a colored ribbon! There are so many options.
Every year, I make a ton of pumpkin butter! I eat it on bread, oatmeal, and I confess, even by the spoonful! I love making extra to put in mason jars and give to friends and family. Printing out these jam label sheets is such a simple and easy way to make a cute gift and I love that!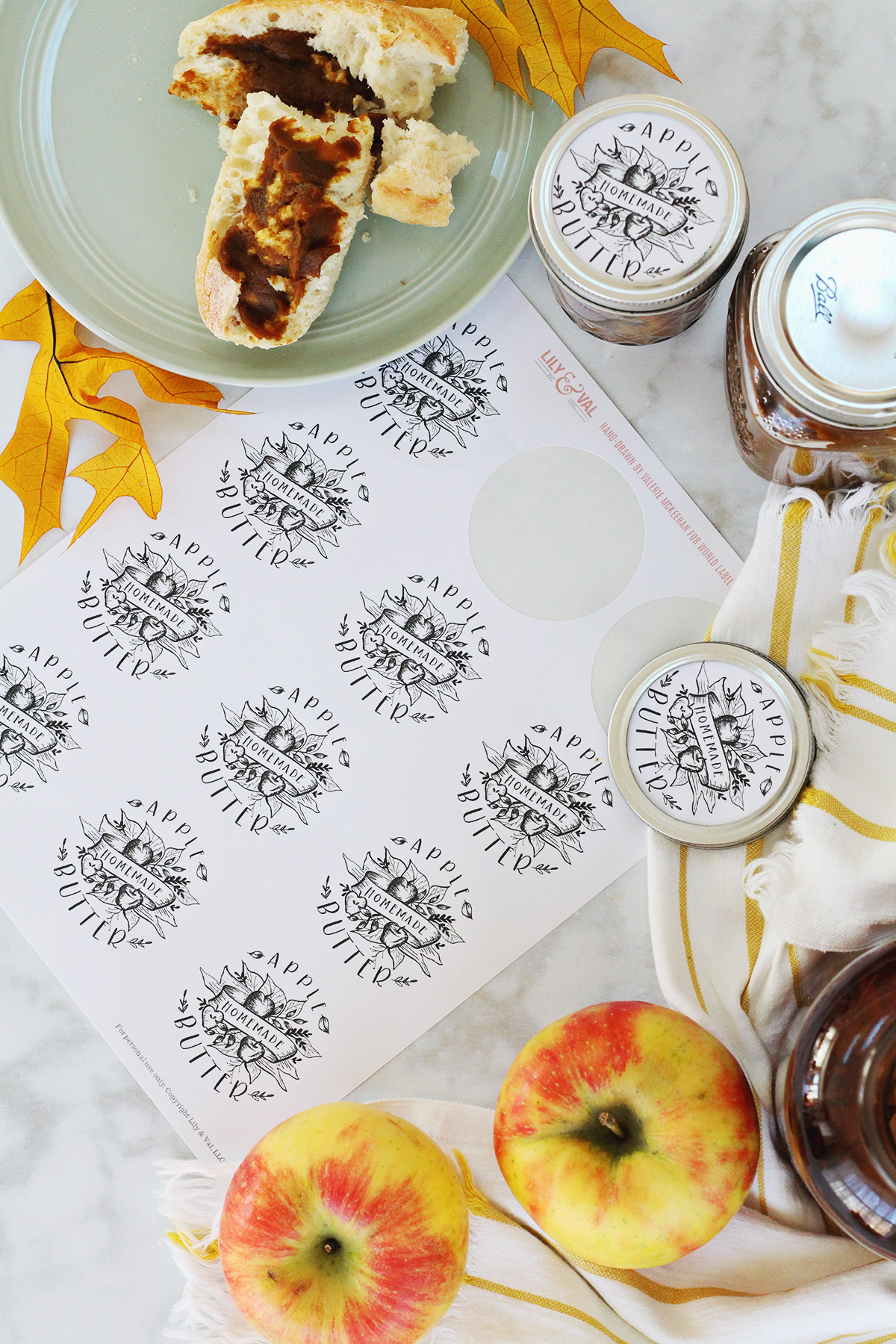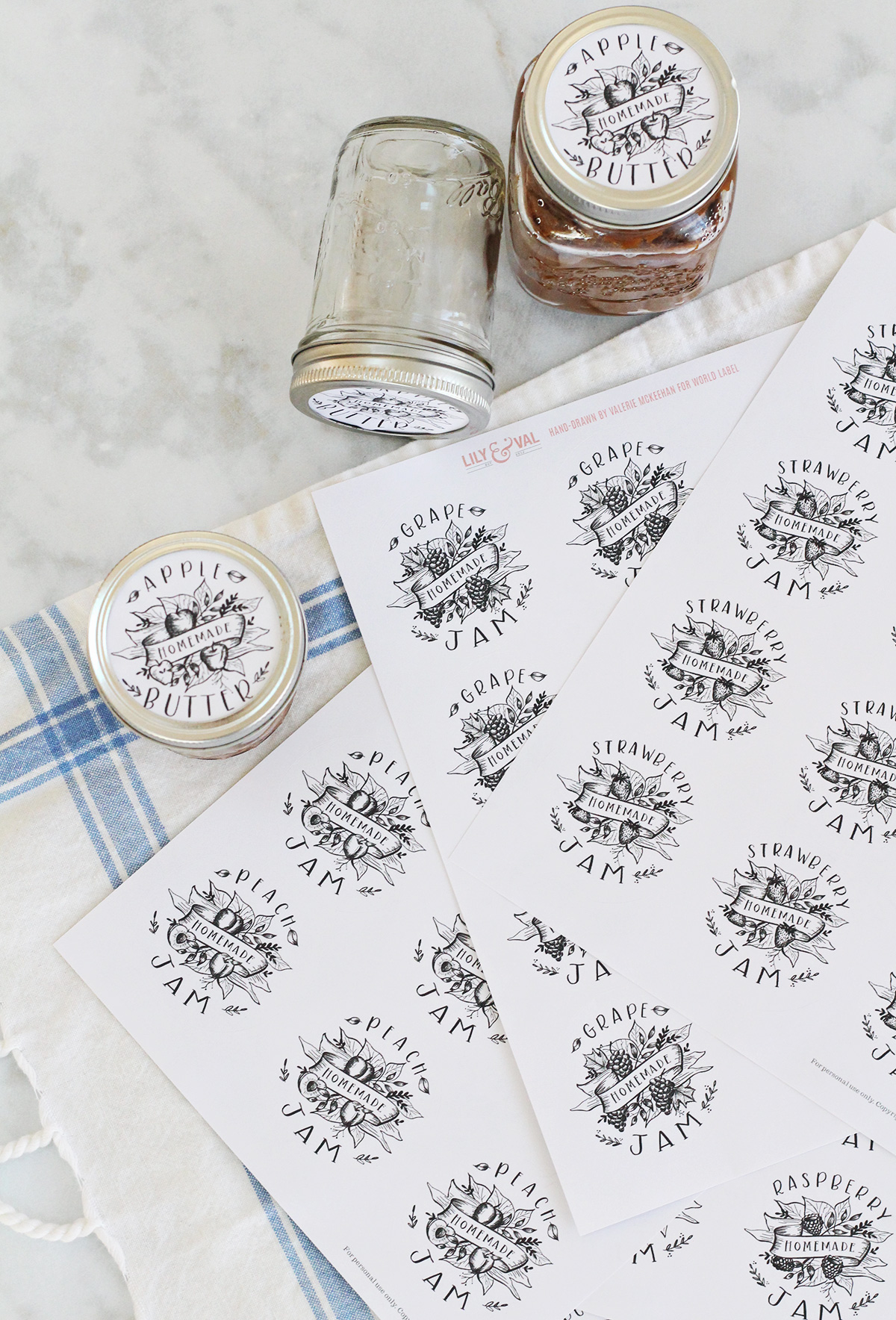 In this set, you can find labels for Strawberry Jam, Raspberry Jam, Grape Jam, Peach Jam, Apple Butter, and Pumpkin Butter!
And here's my pumpkin butter recipe:
Ingredients:
29. oz can of pure pumpkin puree (not pumpkin pie filling)
1 cup brown sugar (you can substitute coconut sugar for a healthier option; Also, to cut back on the sugar, I've used 3/4 cup and it was plenty sweet for me. Adjust to your sweet preference.)
3/4 cup apple juice or apple cider
1 tsp. vanilla extract
1 tsp. cinnamon
1 tsp. ground ginger
1 tsp. ground nutmeg
1/8 tsp. allspice
OR replace all individual spices with 2 tbsp. pumpkin pie spice
Juice from 1/2 a lemon
Directions:
In a saucepan, combine all ingredients (except lemon juice). Stirring frequently, bring mixture to a boil. Reduce heat to medium and simmer for 30 minutes, stirring occasionally. Remove from heat, add lemon juice, and let cool.
Once the pumpkin butter has cooled, pour into mason jars and refrigerate!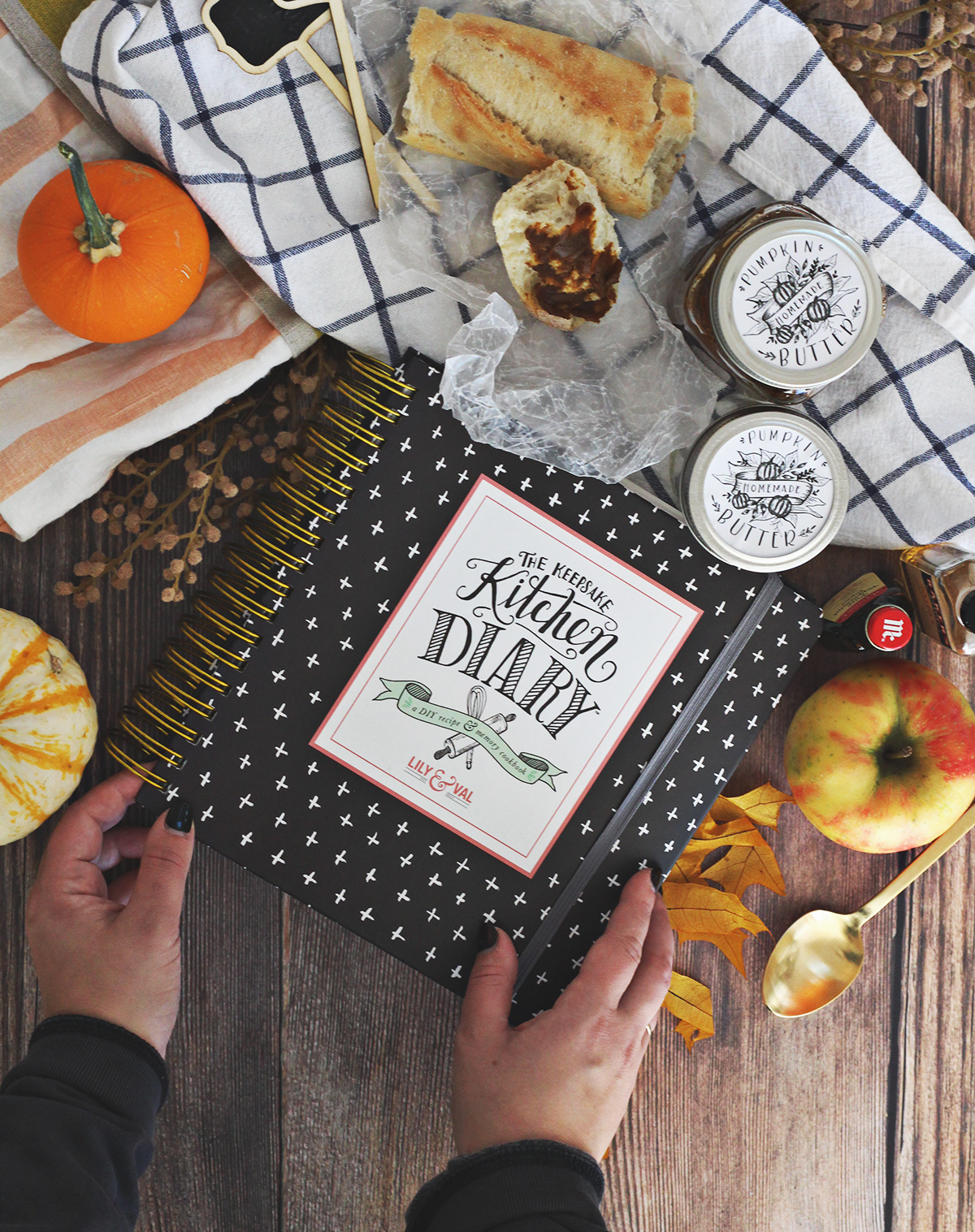 I finally recorded the above recipe in my Keepsake Kitchen Diary! I think it is sure to be a Fall staple in my family for many, many years to come. Shop the Keepsake Kitchen Diary recipe keeper on lilyandval.com.
Happy jam making, my friends!