Happy Fall, everyone! We picked up these faux wooden chargers and felt inspired to spruce them up a bit with some hand-painted details. We absolutely loved these for Fall gatherings and decorations and wanted to give you a few ideas for using them…
Wooden Chargers
Of course, these chargers will look darling on their own, but with just a little bit of paint, they can transform into a custom piece. 
In these examples, we used Plaid Acrylic paints (found at most craft stores) in the colors black, white, and mustard. As well as a chisel tip paintbrush and a fine tip round brush.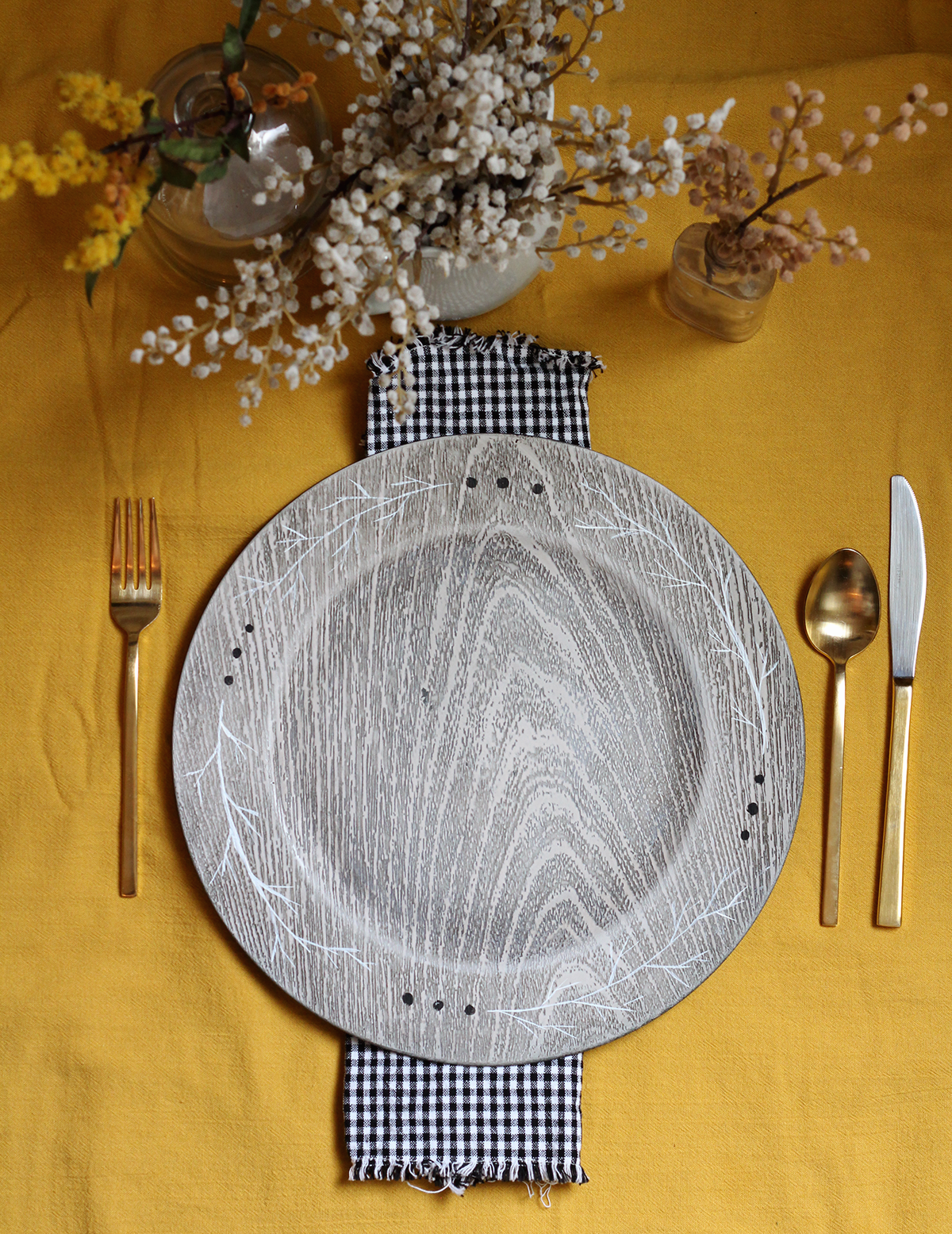 This Fall border design is an easy way to spruce up your charger. Alternate wispy white strokes as branches and black dots. The beauty of the branches is in the imperfection and wobbly hands will actually enhance the organic look of them.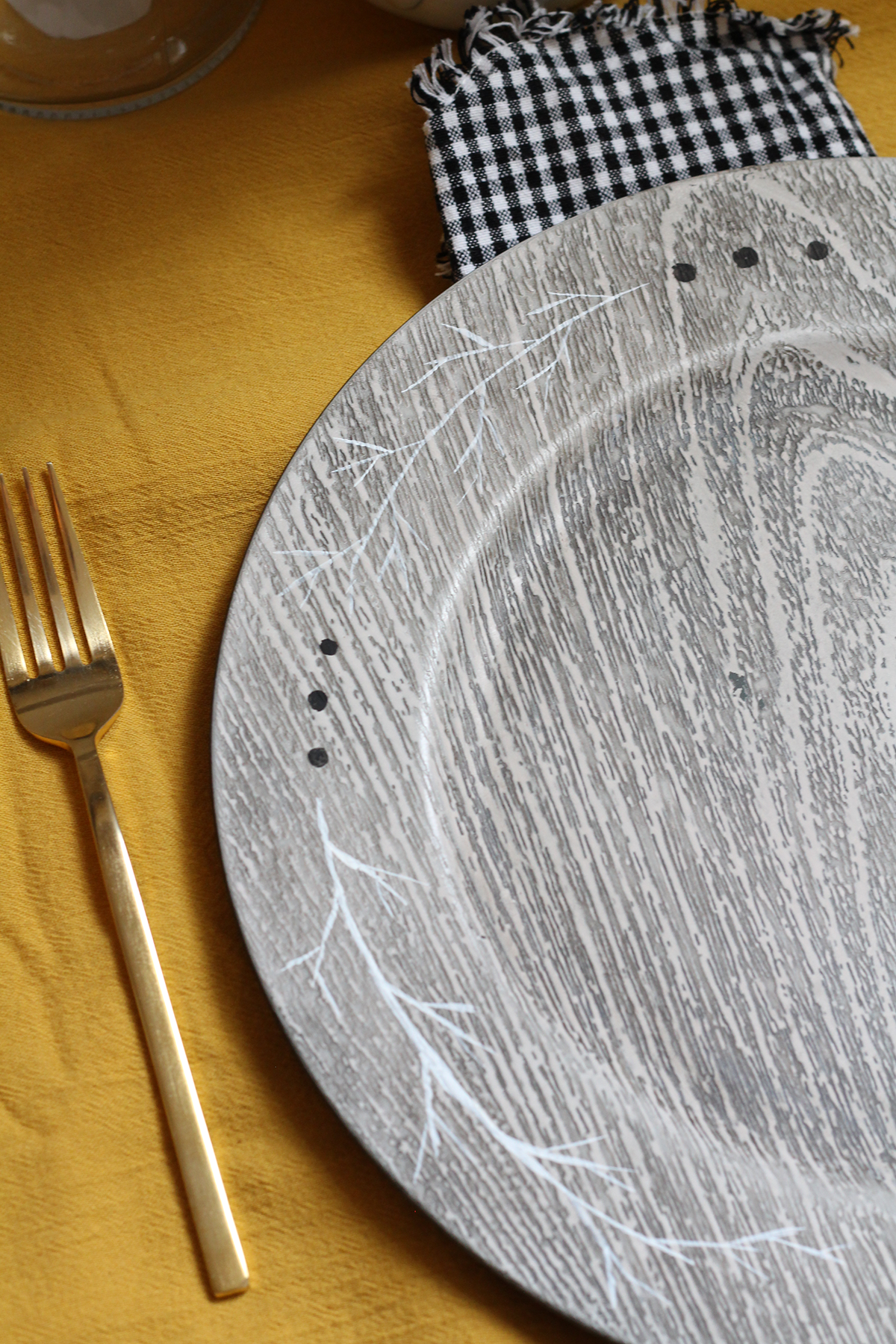 This Fall botanical border is equally created with loose, imperfect strokes, making it perfect for the novice or experienced painters alike! Alternate solid leaves with branch shapes. Add tiny dots to the ends of the branches to give the impression of small floral buds. Again, the beauty is in the looseness, so no worries about making anything perfect here!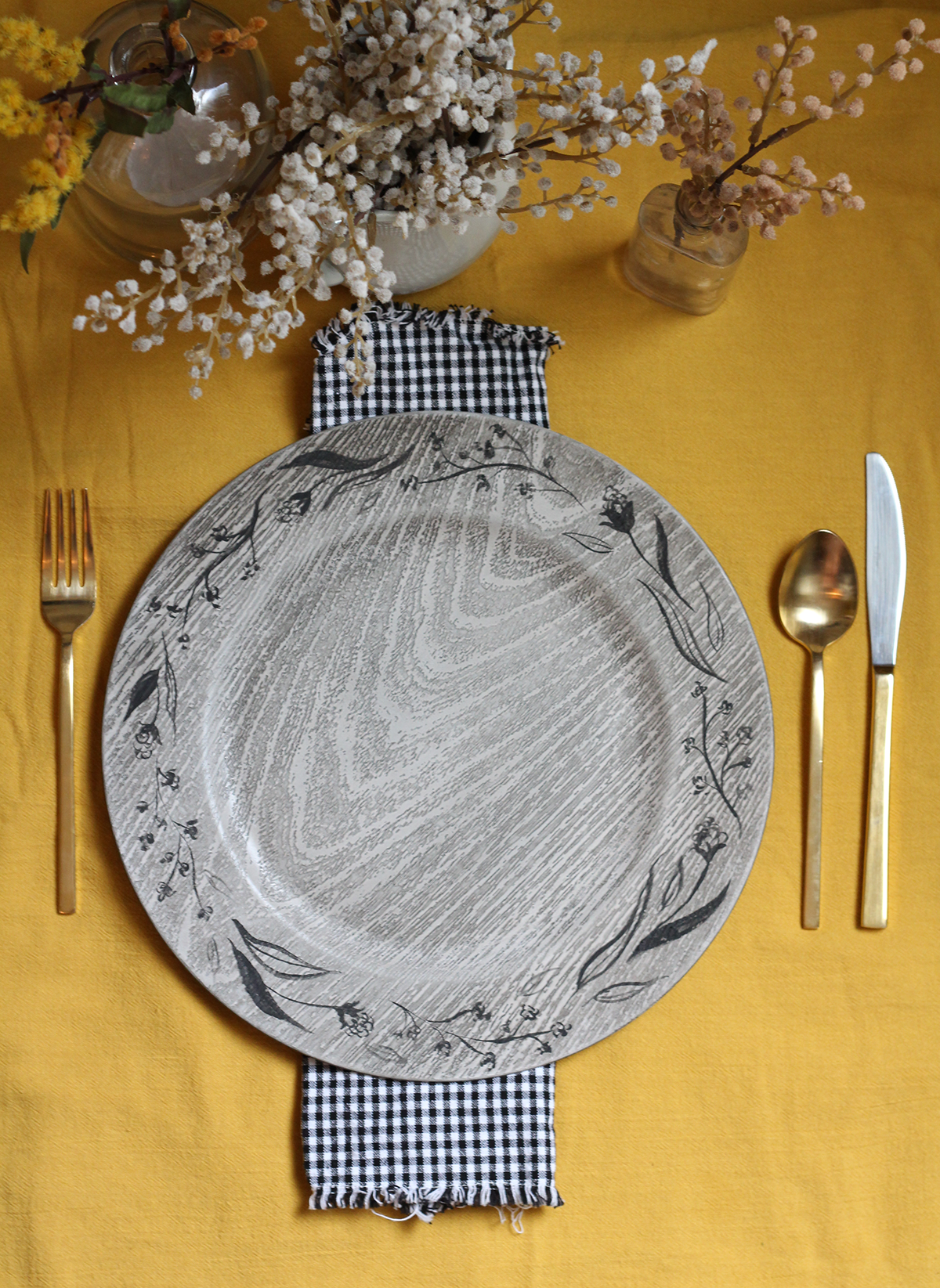 If you're interested in getting a bit more detailed, the center of your charger offers a beautiful palette for a Fall painting. Acorn, berries, and leaves create a lovely grouping to paint. Using the limited paint colors still makes this a simple way to add some Fall prettiness to your charger.
Helpful Hint: Once painted, be sure to carefully wipe your charger to clean, but do not get them wet. You can choose to varnish and seal your painted designs.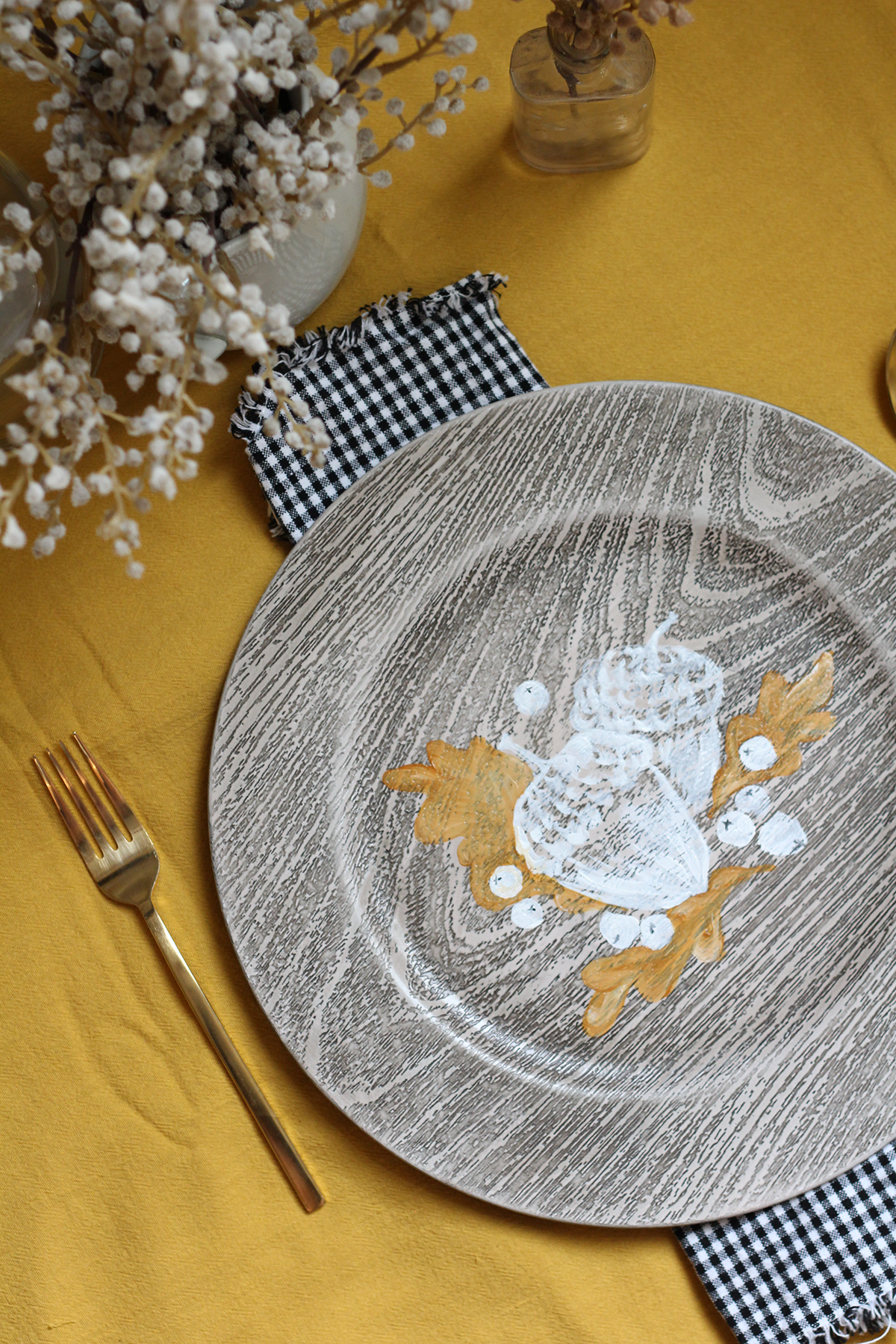 A few more tips for using your chargers:
If you're unfamiliar with using a charger, think of it as a placemat. Each course of the meal will be placed onto the charger.
You can also use them as decorative trays or centerpieces.
There are so many options!
We also put together a Fall Gathering Spotify playlist just for you! We hope it sets the perfect scene for your Fall get-togethers.
Enjoy, friends! And Happy Fall!