The ladies of L&V decided to weigh in on their favorite Fall designs from the Gather Collection!
Keep reading for our picks & why we chose them…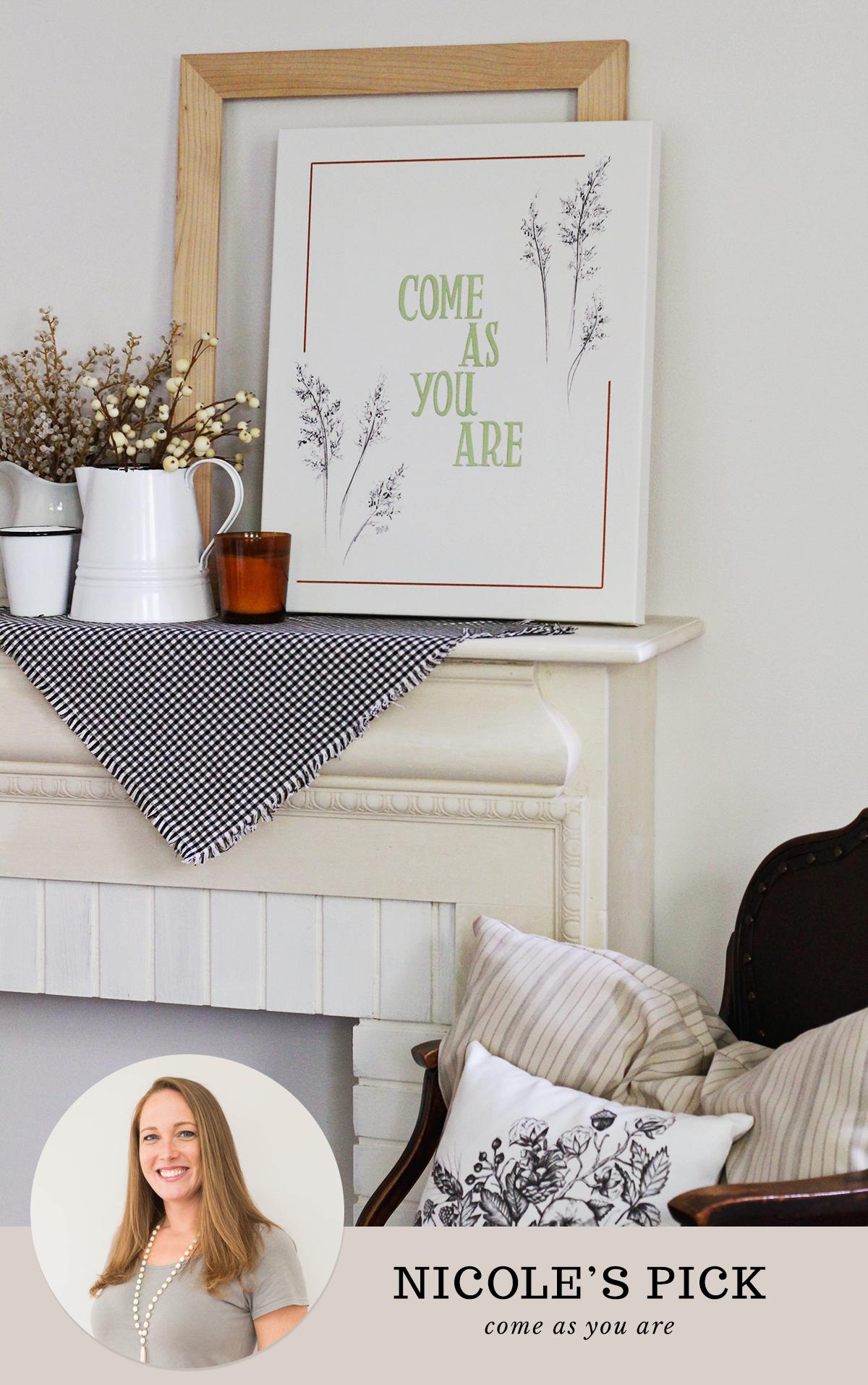 I absolutely love the "Come As You Are" print! It is so simple and sweet. I love the muted colors and delicate floral designs. Sometimes less is more and this is definitely one of those instances. It has a calming vibe, which I think everyone can use in their home and lives.

– Nicole
Shop Assistant & Customer Care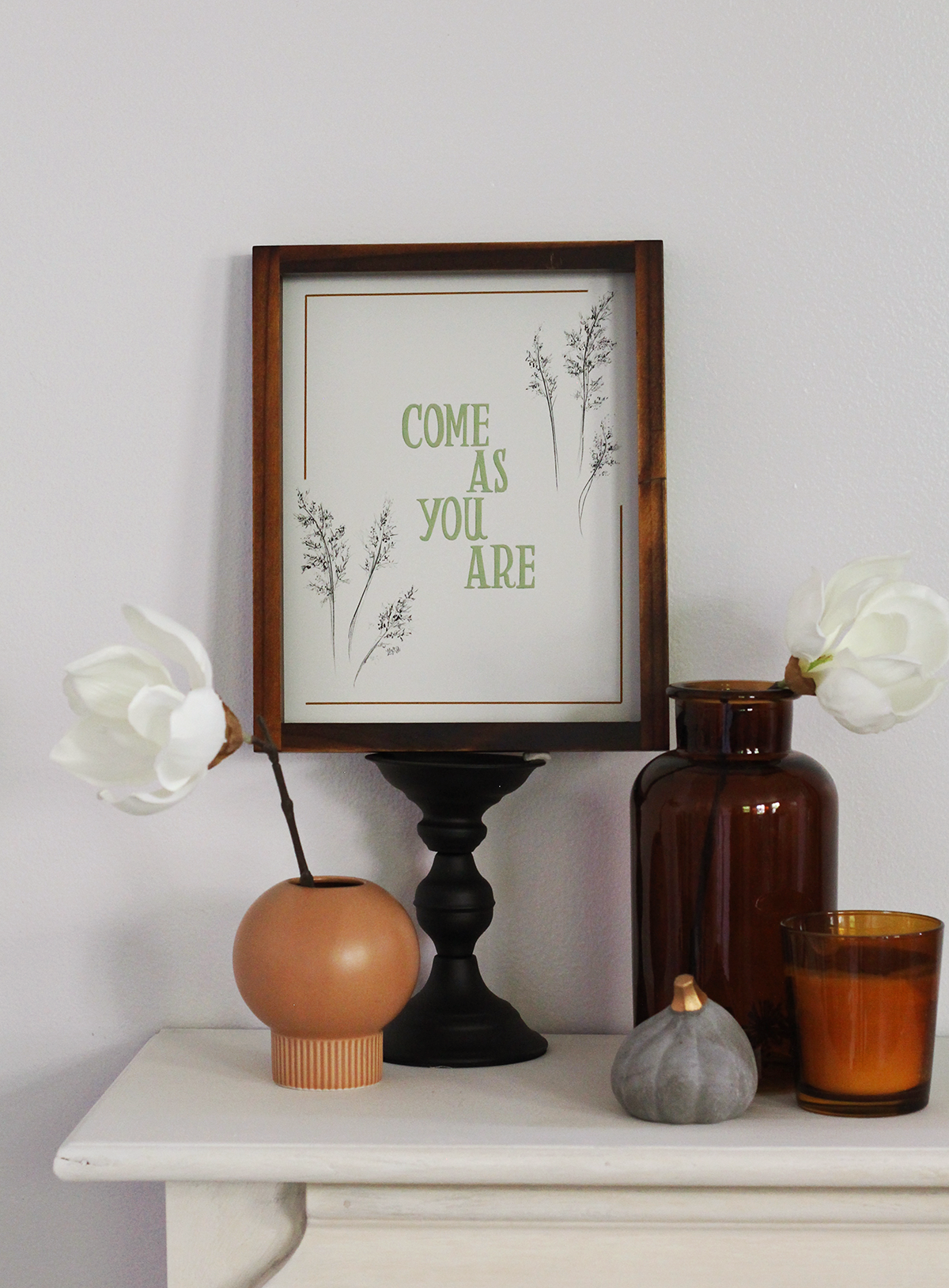 I adore the "Everything beautiful in it's time" print! I love the contrast created between the sleek lines of the design and the more feminine botanical elements. Bonus: it matches my fall color scheme perfectly with the subtle grey of the background and warm amber hues accented with black. Most of all I love this Ecclesiastes verse. It is a beautiful passage that holds a very important truth for my life.

-Emily
Creative Coordinator & Stylist
I am loving the festive "Give Thanks Pumpkin" design! The big orange pumpkin illustration on it just makes me smile. My birthday is in October and it reminders me of the orange pumpkin stickers my mom would give me to mark the calendar leading up to my birthday when I was a kid. It brings back happy Fall memories.

-Valerie
Founder & Creative Director
Which one is your favorite?