Friends, I can finally share the special project I have been working on! Introducing my illustrated Flower Alphabet brought to life in a custom photo book for your littles!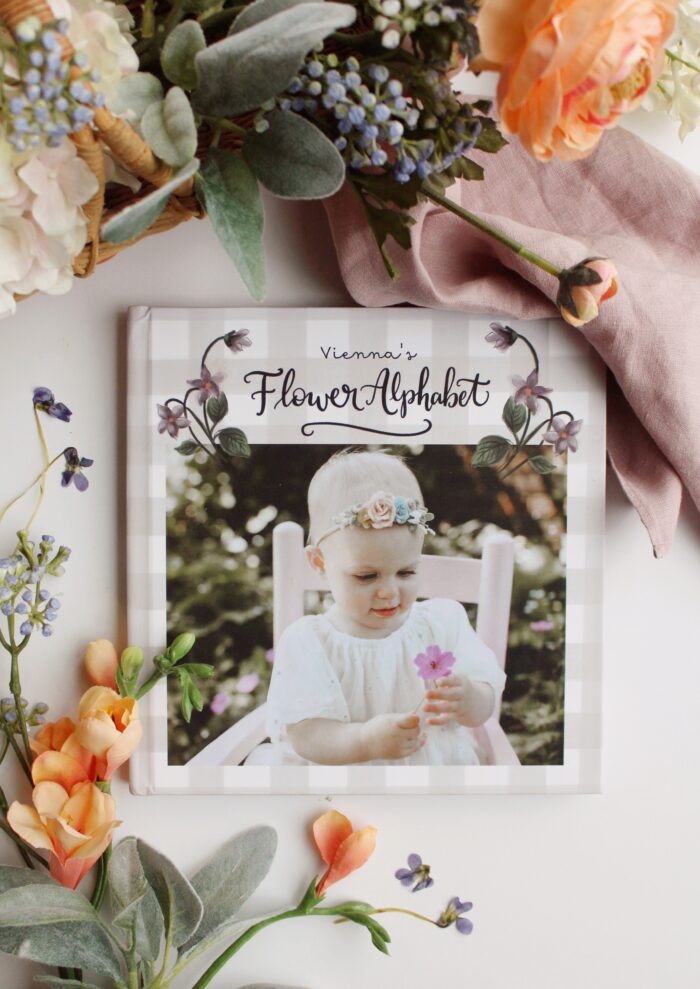 As always, I've loved working with my friends at Mixbook. When they brought me the idea of this unique alphabet book, I was instantly in love. What a great way to start the love of flowers early, too!
I chose violets for the cover to go with Vienna's name, but the best part is, you can customize this book however you like! The soft gingham pattern on the front will look beautiful with any flower you choose.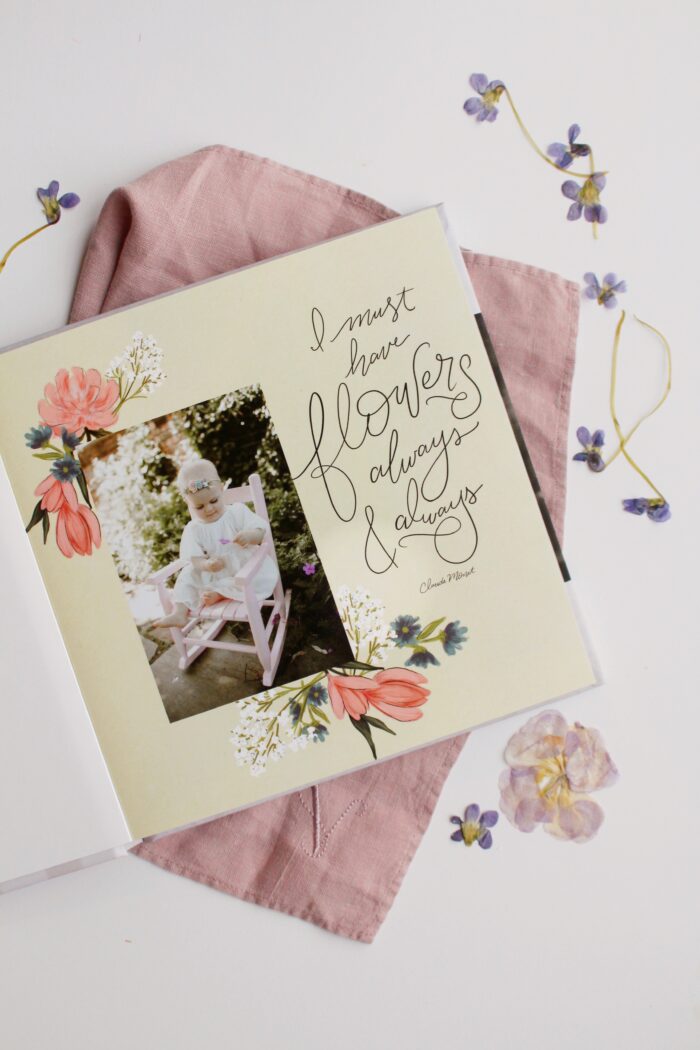 Below is the Floral alphabet design that was the inspiration for the book! This piece has been one of my all-time favorites. I made it with Vienna in mind before she was born and it was one of the first things I hung on her nursery wall. I love pointing out the letters and flowers to her and now it's even better because we can flip through the book together. She loves looking at her photos!
Here's a little peek inside the book…
(…and some of my personal favorites).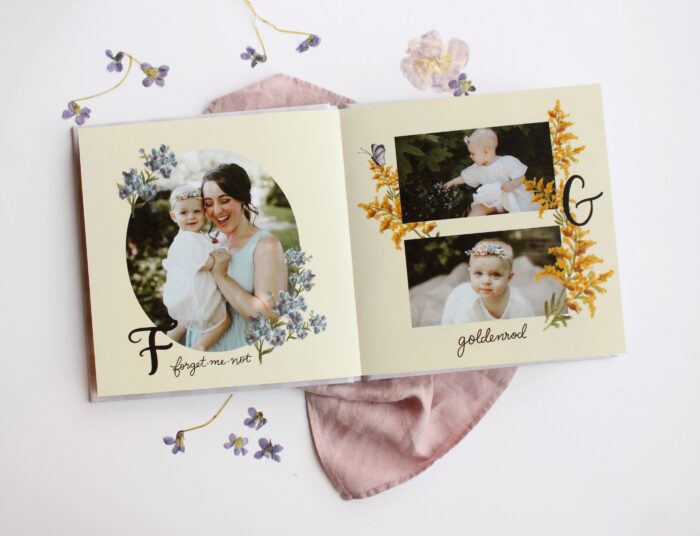 I hope you like this whimsical book as much as I do! It's going to be a great learning tool for Vienna now, but also a keepsake I will treasure forever!
A special shout out to Lindsey Zern Photography for Vienna's 12 month photos!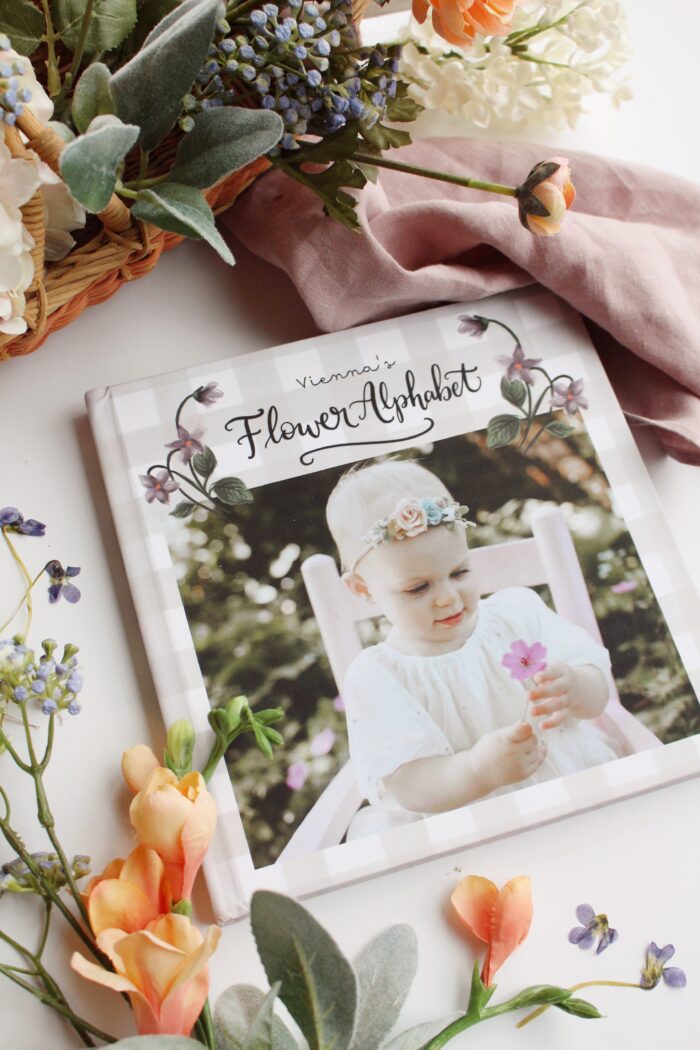 I've had the privilege of working with Mixbook on a number of other products too! Like this everyday photo book and another baby book! You can view the entire Lily & Val for Mixbook collection here.