With the Thanksgiving season upon us and all the nostalgic meals sure to be enjoyed, we thought it was the perfect time to share the newest additions to our heartfelt kitchen lineup!
I'm overjoyed to tell you that our best-selling Keepsake Kitchen Diary is now available with a new cover option! The diary is the same on the inside, but these whimsical lemons are adding a bright, sunshiny pop to the outside!
From the handy pockets on both inside and back covers, to journal pages for sweet memories, to the hand-drawn illustrations lining the pages, everything you know and love about this one-of-a-kind recipe notebook stays the same. The only difference is a fabulous new facelift!
If you're not familiar with the Keepsake Kitchen Diary, what really makes it special is that we've made room for what matters most. There's a page next to each recipe to record the stories, memories, and occasions surrounding your favorite dishes.
We believe the small things become the big things when we look back, so it's important to us to preserve every day, ordinary, in-between moments of life! This book helps do just that.
Many of my most precious memories involve food and family around the table! Read more about the backstory and heart behind this book and why I created it.
Some Kitchen Diary owners love to scrapbook their books with stickers, washi tape, and photos while others like to keep it simple. Either way, our hope is that this Diary gives you the opportunity to create a meaningful family cookbook that will be cherished for many years to come!
See more Kitchen Diary inspiration!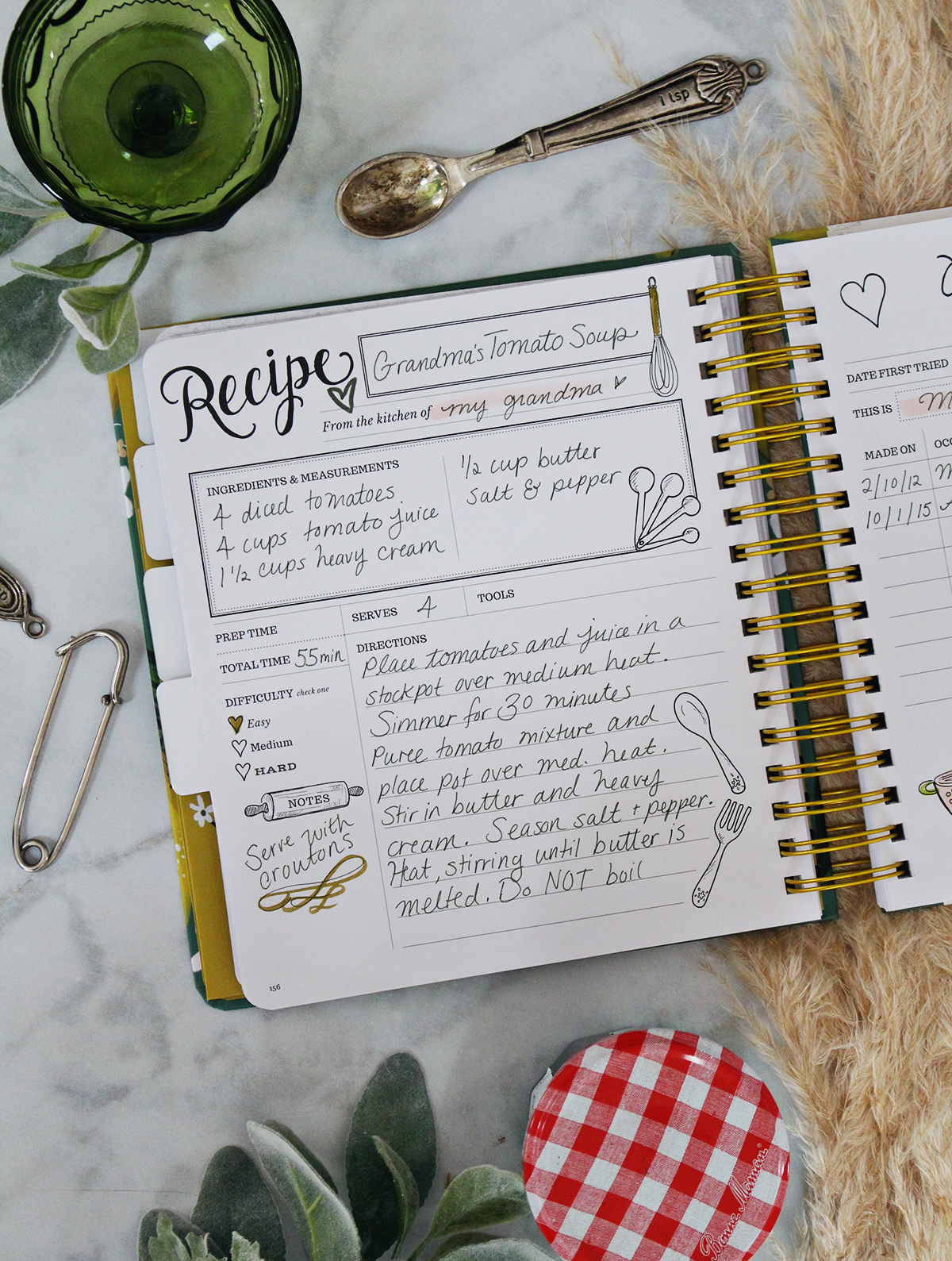 Also, we added 3 new loose recipe card designs today! They perfectly coordinate with both the Lemon and the Classic cover (Be sure to check out our limited bundles and get both a Diary & card pack for an amazing price!)
Whether your kitchen oozes Southern Charm or your best dish is a lemon tart, I hope you love the vibrant playfulness of the Whimsical Lemons Keepsake Kitchen Diary!
Of course, the diary is still available in our Classic cover, too! 🙂 Which one is your favorite?
Find both Kitchen Diaries here.