Happy September! I hope your Labor Day weekend / first "unofficial" week of fall was fantastic. I just returned from a glorious trip to Nantucket. I feel energized and ready for the busy months ahead. I have SO many new designs in the works for the holidays as well as brand new holiday products, which I hope you will love as much as I do. Since chalkboards work so perfectly for fall, I had the absolute pleasure of collaborating with two wonderful publications to produce cover art for their August and September issues. I'm so pleased with how they turned out: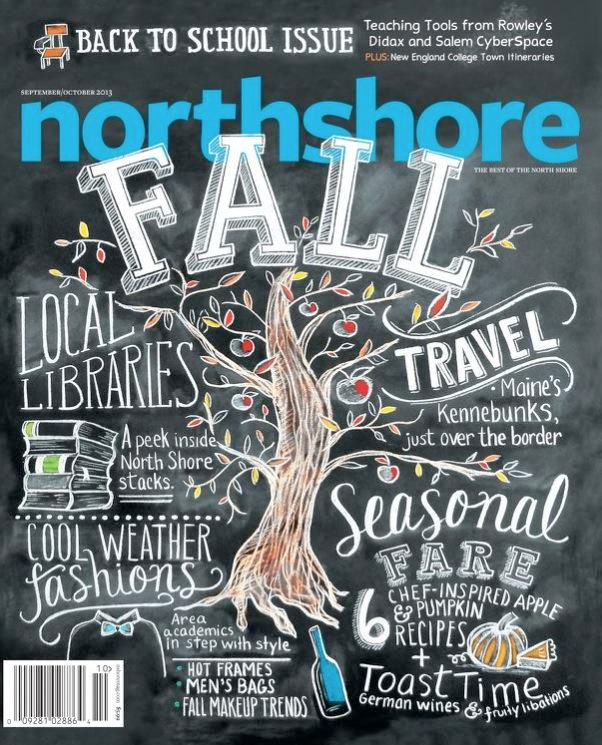 Northshore Magazine is based in the Boston Area and coincidentally I was in the area when the issue dropped! Of course I had to pick up a copy (or three).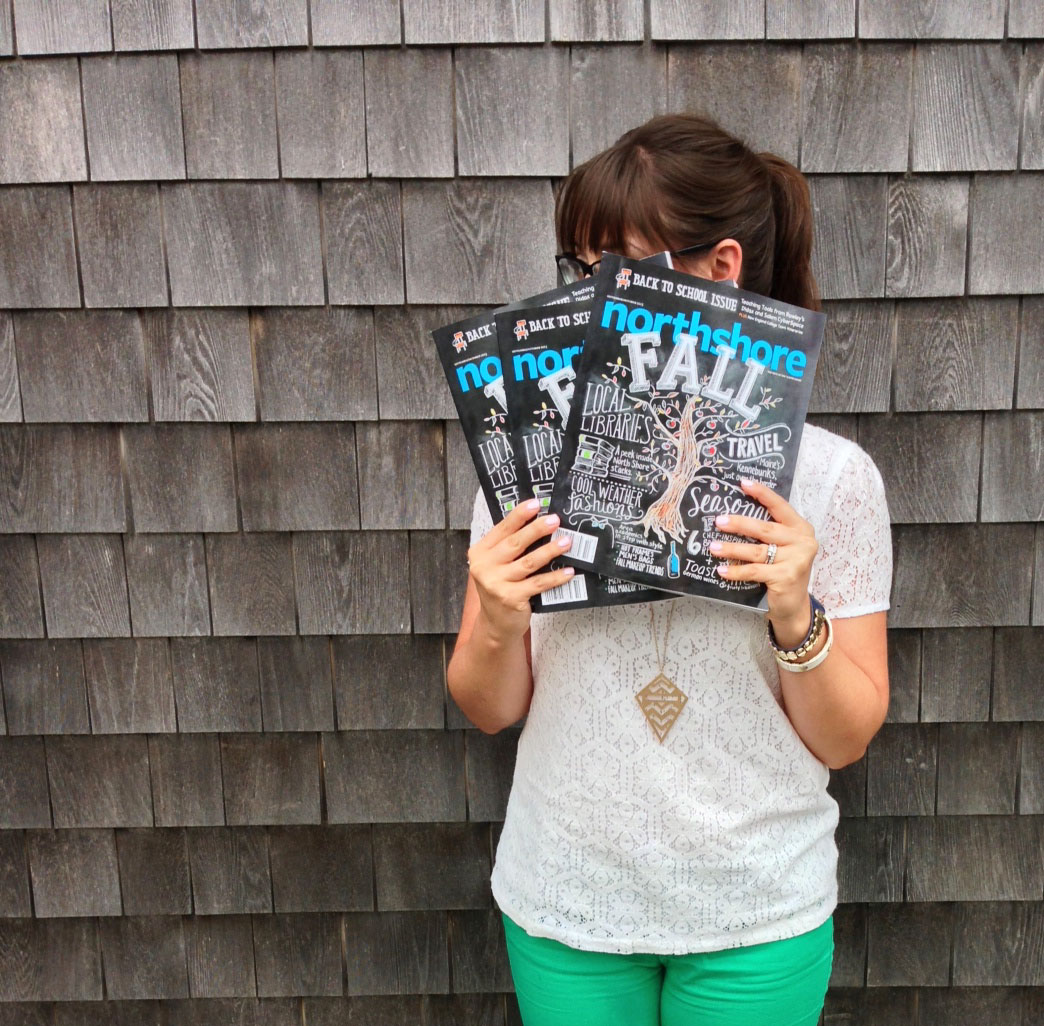 And to top it all off, my Set of 6 Thank You Cards was featured in the Winter 2013 issue of Flea Market Style Magazine as part of a feature about old-fashioned lettering. I also spotted and picked up this magazine while in Nantucket and it is fabulous. There are so many amazing ideas and inspiring DIY projects throughout the pages. I definitely recommend picking up a copy.