We have been such busy little elves in the Lily & Val Flagship Store and Office that I *almost* forgot to share these photos of our L&V VIP Happy Hour Party! In November, after we switched the store over to Christmas, we hosted local bloggers, business owners, and neighbors for a night of cocktails & nibbles. Here are a few snapshots from the evening…
We paired our bites with Lily & Val prints: Sriracha Hummus and veggies with "It's all about the spice", "It's a Marshmallow World" went perfectly with our marshmallow apothecary jar and hot cocoa station, and "A Donut is Happiness" paired with our assortment of little donuts from "Peace, Love & Little Donuts" in the Strip District.
We also had Movie Theater Butter Popcorn from our friends at The Pittsburgh Popcorn Company!
What is now fondly known in the store as "The Lily & Val Refresher" was also available for guests to try. It is made with an all-natural Hibiscus & Rose cocktail mix from Yes Cocktail Co. and we mixed it with ginger ale. We are proud to carry an assortment of Yes Cocktail Co. mixers in the store!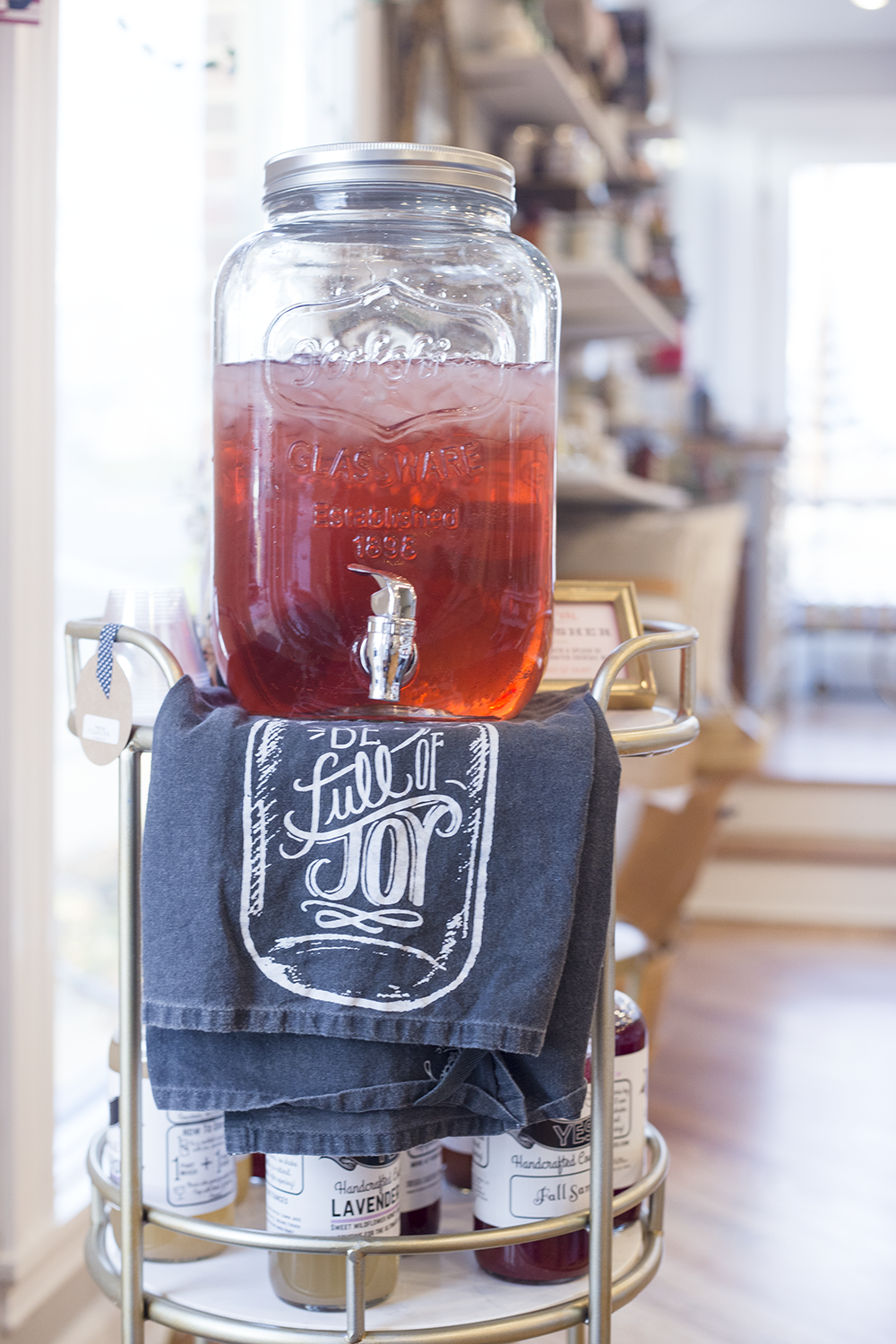 Although the ginger ale version is delicious, for the party, we also mixed the Hibiscus & Rose syrup with champagne! It was a happy hour party all, after all! Each flute was garnished with a pretty, edible rosebud. I love how this drink is the perfect shade of Lily & Val pink!
I loved drawing the "garland" for our new holiday mantel display! We decided that each time we change the mantel, it deserves a time-lapse video. You can watch this mantel being created here.
Our fireplace really works! It added the perfect coziness to our party.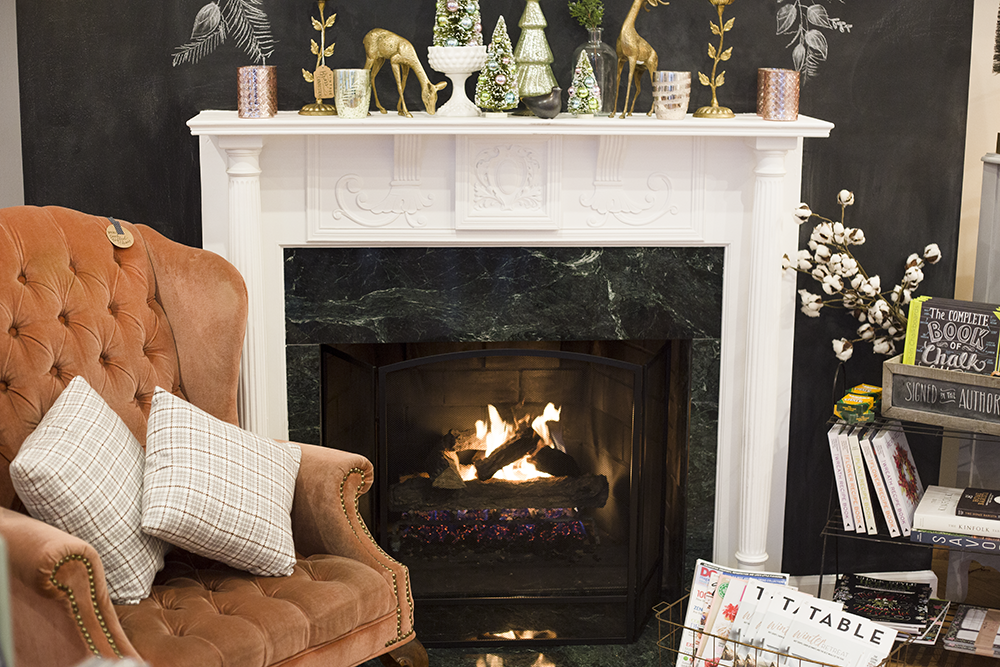 Our party signage was hand lettered by yours truly on vintage mirrors using Chalk Ink markers! If you aren't familiar with Chalk Ink markers, you have to try them! Probably my favorite thing about them is that they write on glass and wipe clean with a damp cloth. We carry them in the store, too!
I am in love with this photo backdrop for the party! We opened our upstairs office for party-goers to peek in and snap a photo. The tassel garland is from The Flair Exchange. We carry an array of her tassel garland kits & hand-cut confetti! They are an easy way to make any party more festive.
And there was no way we could have this perfect photo backdrop without a photo of the L&V team! This is our full-time team who work so hard behind-the-scenes in our little office! I love these guys!
Thank you to L&V blog contributor, Kristin Vermilya for the lovely photos!