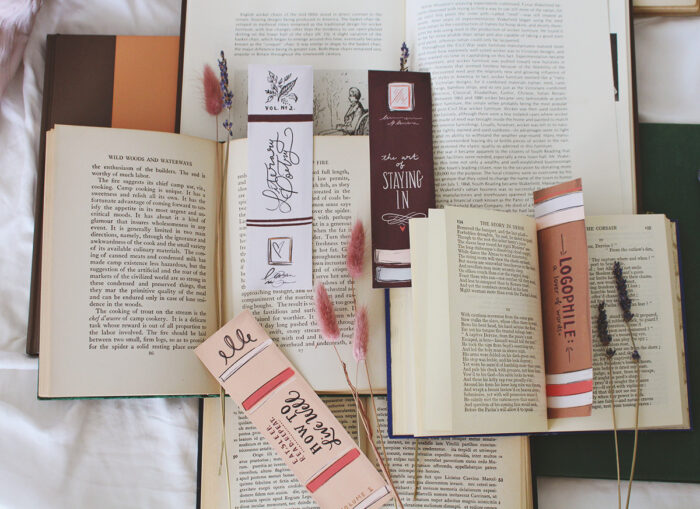 When I think about Fall I can't help but think of cozy evenings curled up with a blanket, tea, and a good book! So for my fellow homebodies and book lovers, I have a little something for you to add to those evenings – book spine bookmarks!
Typically my books are filled with whatever I can find as a bookmark – scrap pieces of paper, torn off napkin piece, post it. But I had the idea to make something a little more special and it couldn't be simpler. Just download the PDF, print the sheet of paper on a piece of cardstock, and cut out each bookmark! A paper cutter makes the job even easier and ensures a really straight edge, but scissors work just fine, too
A few ideas to try…
You could even choose to laminate them! Another idea is to use a hole punch at the top and attach a little embroidery thread tassel. A velvet ribbon would make a lovely tassel too using the method of cutting two slits at the top and bottom as we do in the L&V Wedding Guestbook. You could really have fun with them!
Package them up with a new book or journal to gift to a friend or any book lover!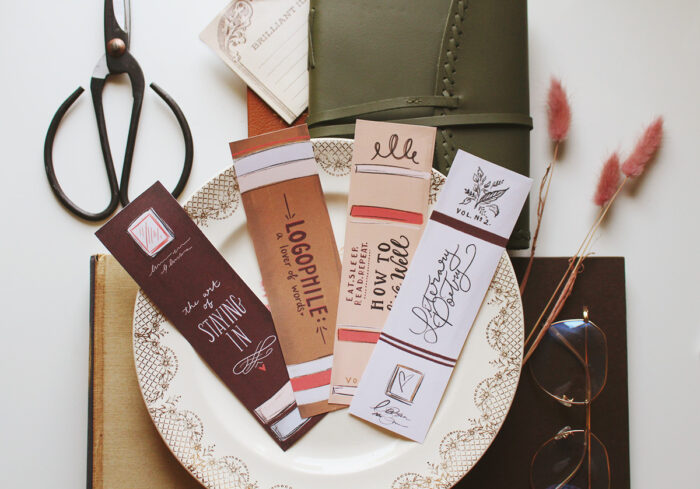 The book spines can also be found on this print in the shop! A great way to bring some library-style coziness to your space. I hope you enjoy!