The list of ways to decorate Easter Eggs is overwhelming!  Silk dye, food color, glitter, stickers, stamps, chalkboard, decoupage- are just a few ways to add some DIY to your Easter decor.  Sometimes these techniques can seem a little daunting with all of the steps and tools necessary!  For our Easter display, we wanted to keep it simple and completely customizable!  If you can use a paint brush and make brushstrokes, you can succeed at this DIY! No precision needed here!
Brushstroke Easter Eggs DIY
You will need:
A few bottles of acrylic craft paint (in your chosen color scheme)
Fine-tipped paint brushes
Gold marker
White eggs (We used real, hard boiled ones!)
With a little creativity, simple brushstrokes can transform an egg into a work of art!  Use simple, fairly straight brushstrokes to keep all of the eggs cohesive and let the layers dry before you add more colors on top so that they don't blend together.
There are a few different ways to apply the brushstrokes to the eggs using this technique. For two of the eggs, we painted the brushstrokes as vertical stripes.  Hold the egg by the top and the bottom to apply the stripes to the center working out, or hold one side of the egg and cover only the bottom portion.
For another direction, hold the egg at the top and bottom and paint horizontal stripes across the middle.  To add more texture, use short strokes all around the egg in the same color, let dry, and continue with the other colors, layering over the others.
You can also use the strokes to create something more abstract!  Make plus signs all over the egg in one color, then add the other colors, overlapping each one just slightly.  Or, simply paint random brushstrokes in varying thickness and lengths all over your egg.
Once the paint dries, kick things up a notch with some shine!  Adding tiny metallic gold touches really made this arrangement stand out!  Never underestimate the power of a little gold paint! 🙂
I had so much fun trying a different technique on each egg, and when I put them all together in the bowl, I loved how they looked together.  Brightly colored, cohesive and really simple!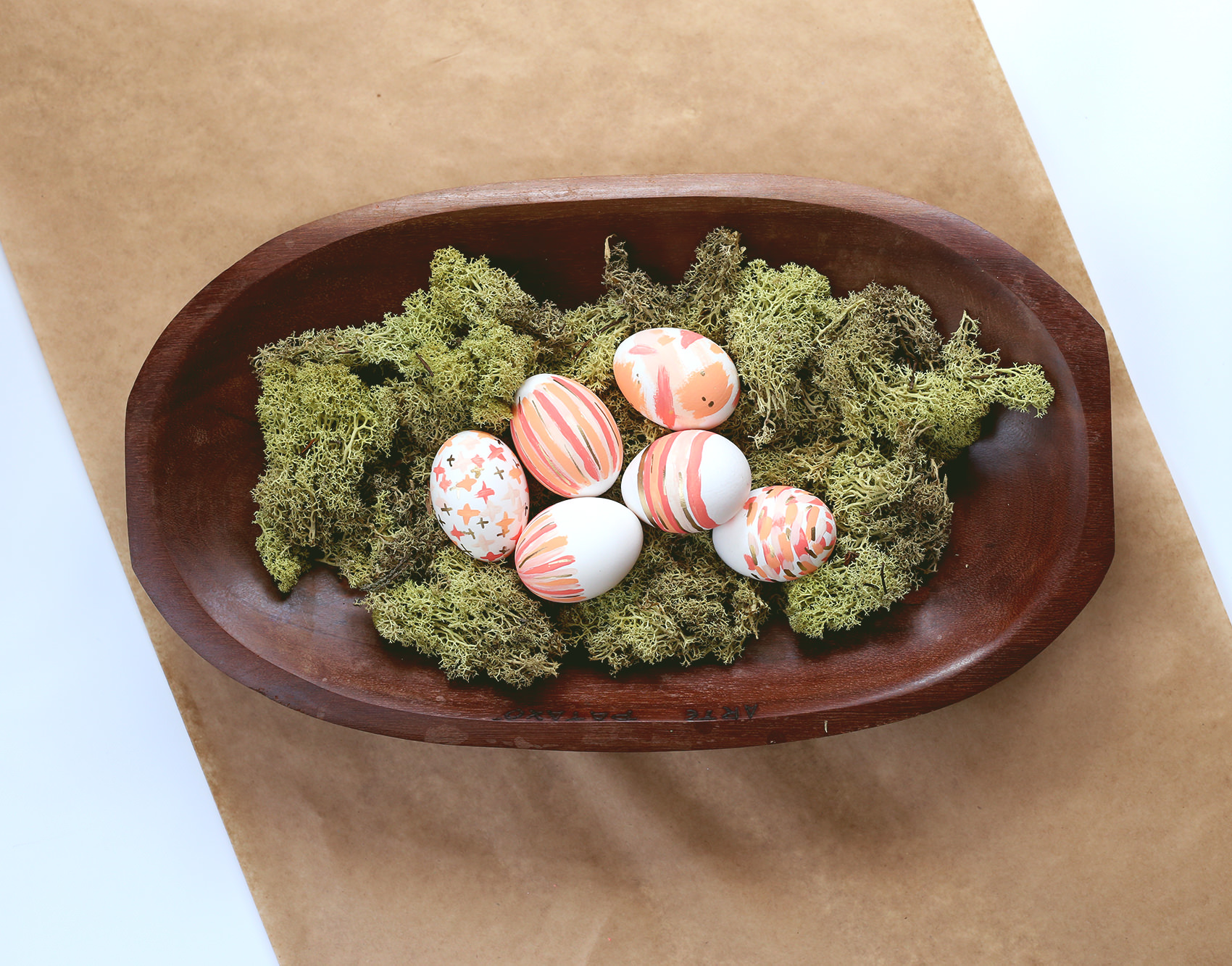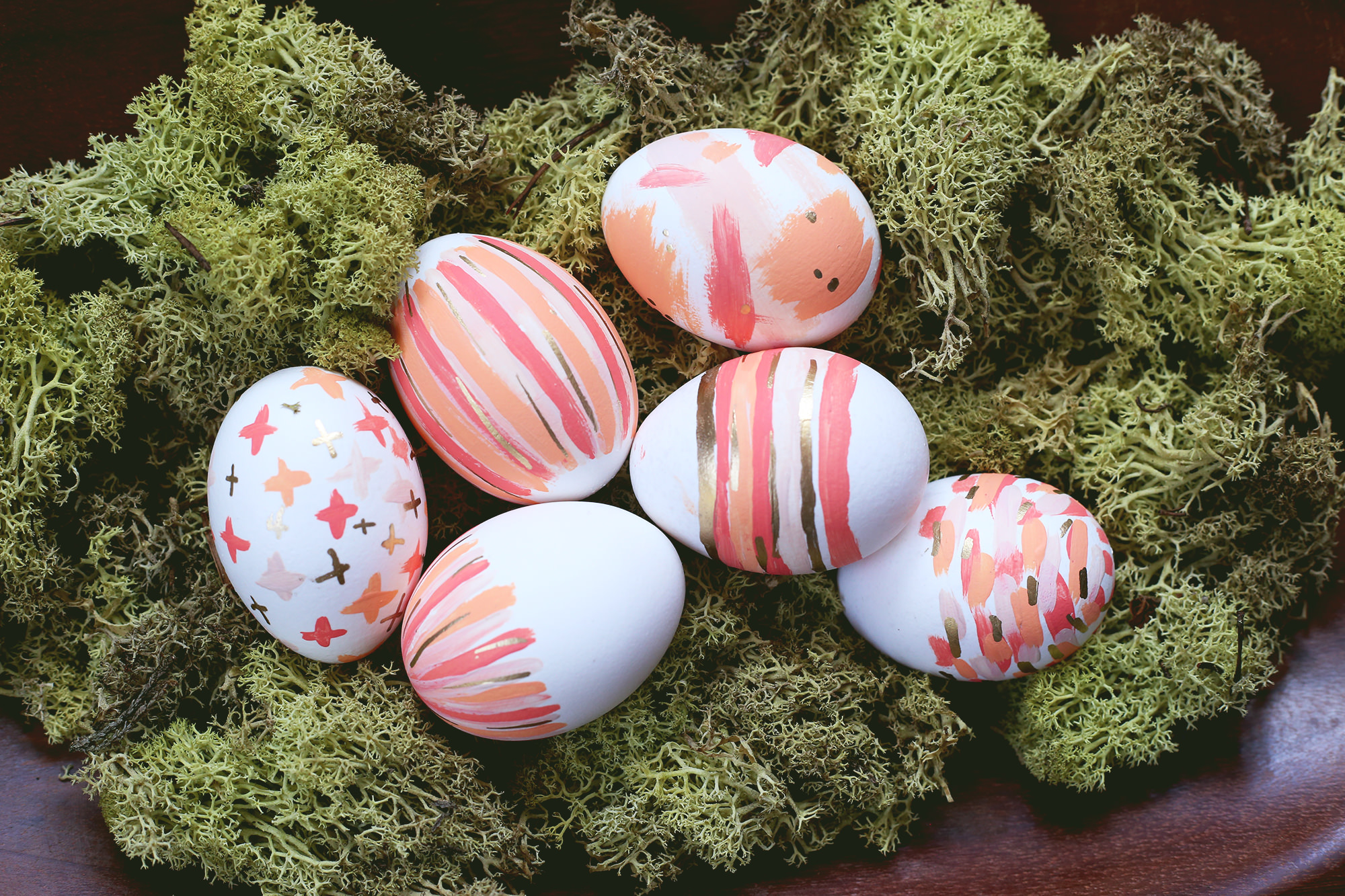 No food coloring, no gloves, no glue- just a few brushstrokes to join in on the Easter egg decorating fun without the mess or the stress!  Happy Easter!
Photos courtesy of Jenny Poe