I'm always up for new office decor, especially when it involves some DIY.  On my daily Pinterest scrolls, I've been seeing a lot of cool DIYs involving cork and cork boards- so I thought it was time to try it myself!
This DIY cork clock is such a fun accessory to add to your desk, dorm or wall.  I love the texture of the cork and the fact that there are so many ways to decorate the clock with push pins, notes, and photos.
For this very simple project, you'll need:
1 plywood circle (mine was about 8″ in diameter)
1 cork material (found mine here)
1 electric drill
1 clock kit (I purchased this one)
Push pins of your choosing
Hot glue gun, or craft glue
Instructions:
First things first: measure the plywood circle and mark the center of the circle.  Next, use your electric drill to drill through the wood, creating a hole large enough for your clock kit shaft to fit through.  Once you've checked that it fits, trace the plywood circle into your cork material and cut out a circle large enough to cover the face of the clock.  Glue the cork and wood together, and cover with heavy books for thirty minutes to an hour, ensuring the cork is firmly glued.
Once the glue has dried, follow the directions on your clock kit and assemble it to the wood piece.  My clock kit came with pretty long arms, so I cut them down to fit my clock.  Add your battery, set the time, and your clock is up and running!
I love how simple the clock looks without any accessories, but it's also fun to add push pins and get creative with it!  You could even paint the cork if you wanted!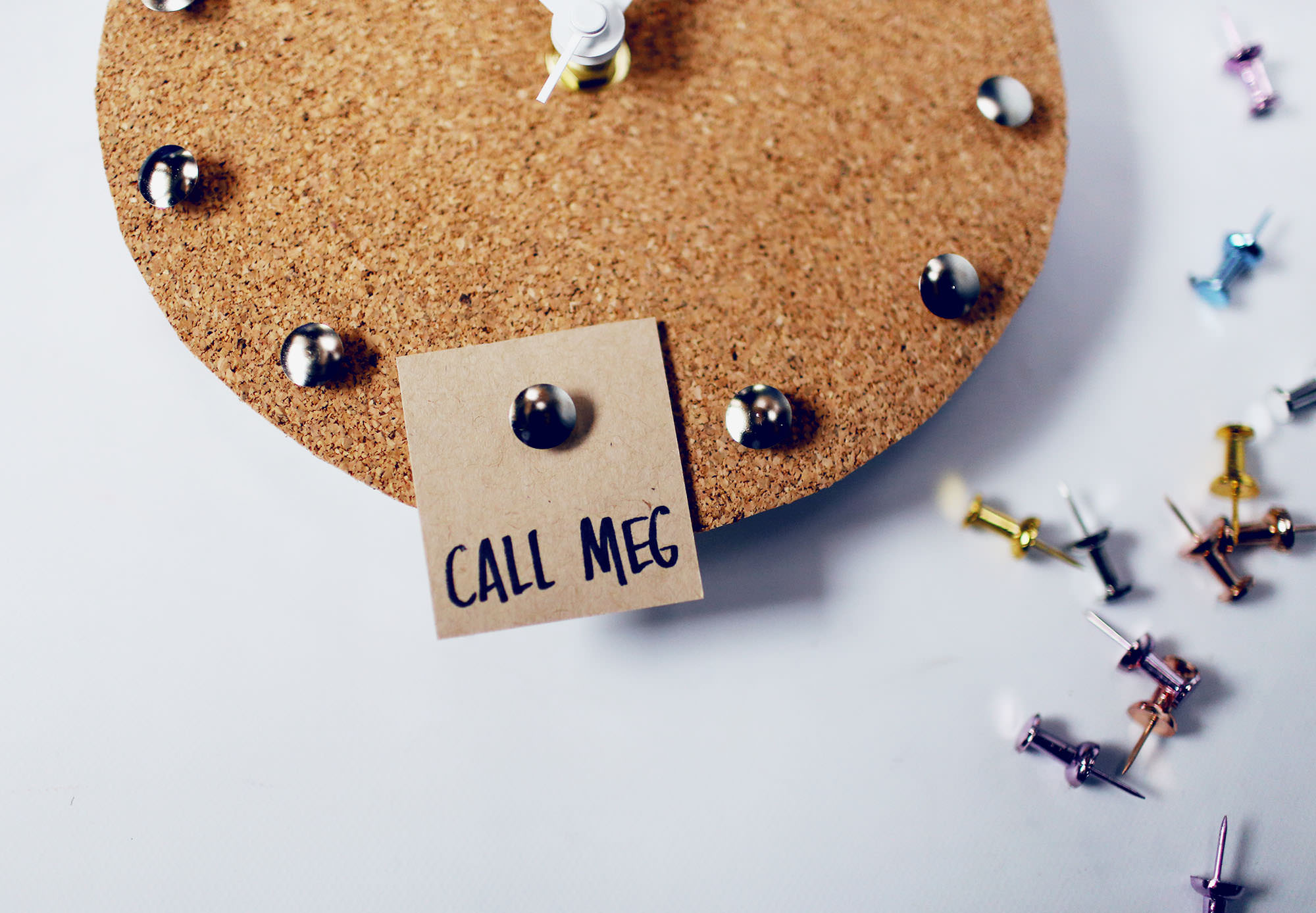 This clock is really fun because it's pretty, and also practical!  You could attach reminders or notes to your clock so that whenever you check the time, you'll also remember those tasks!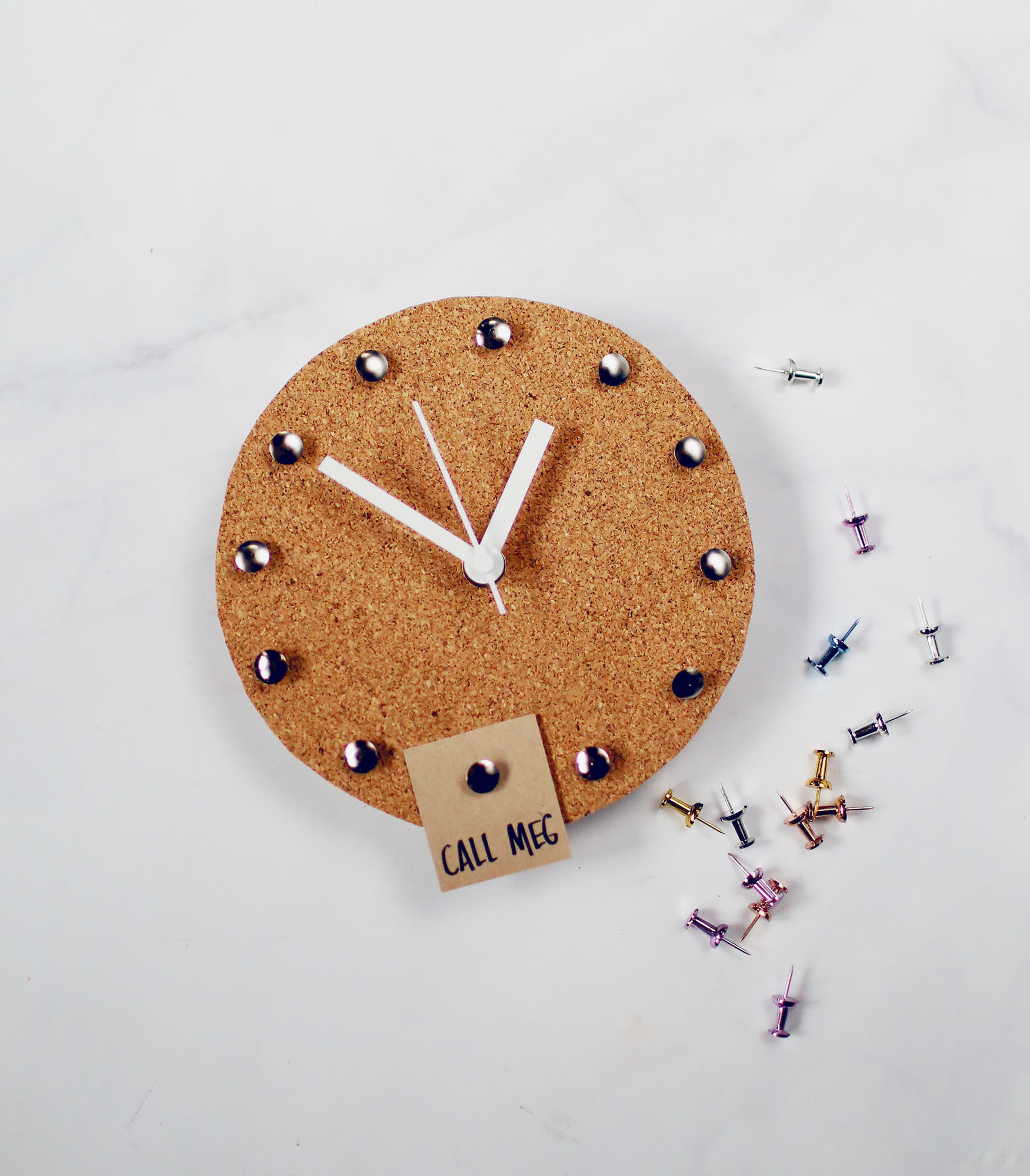 A super easy, stylish DIY that will freshen up your space for the new year!  Hope you enjoy!
Photos courtesy of Jenny Poe