Every year it seems there is a new trend when it comes to decorating pumpkins.  When we first saw the beauty of a pumpkin covered in flowers, we were immediately on board!  Floral Pumpkins are such a fun and easy do-it-yourself project- not to mention mess-free!  They'll look lovely by your front door step, or even on your table for Thanksgiving!
What you'll need:
– An assortment of faux flowers! (We loved using small, vine-like flowers, buds with thick stems, and succulents.)
– Hot glue gun
– Wire cutters
– Screwdriver (for poking holes)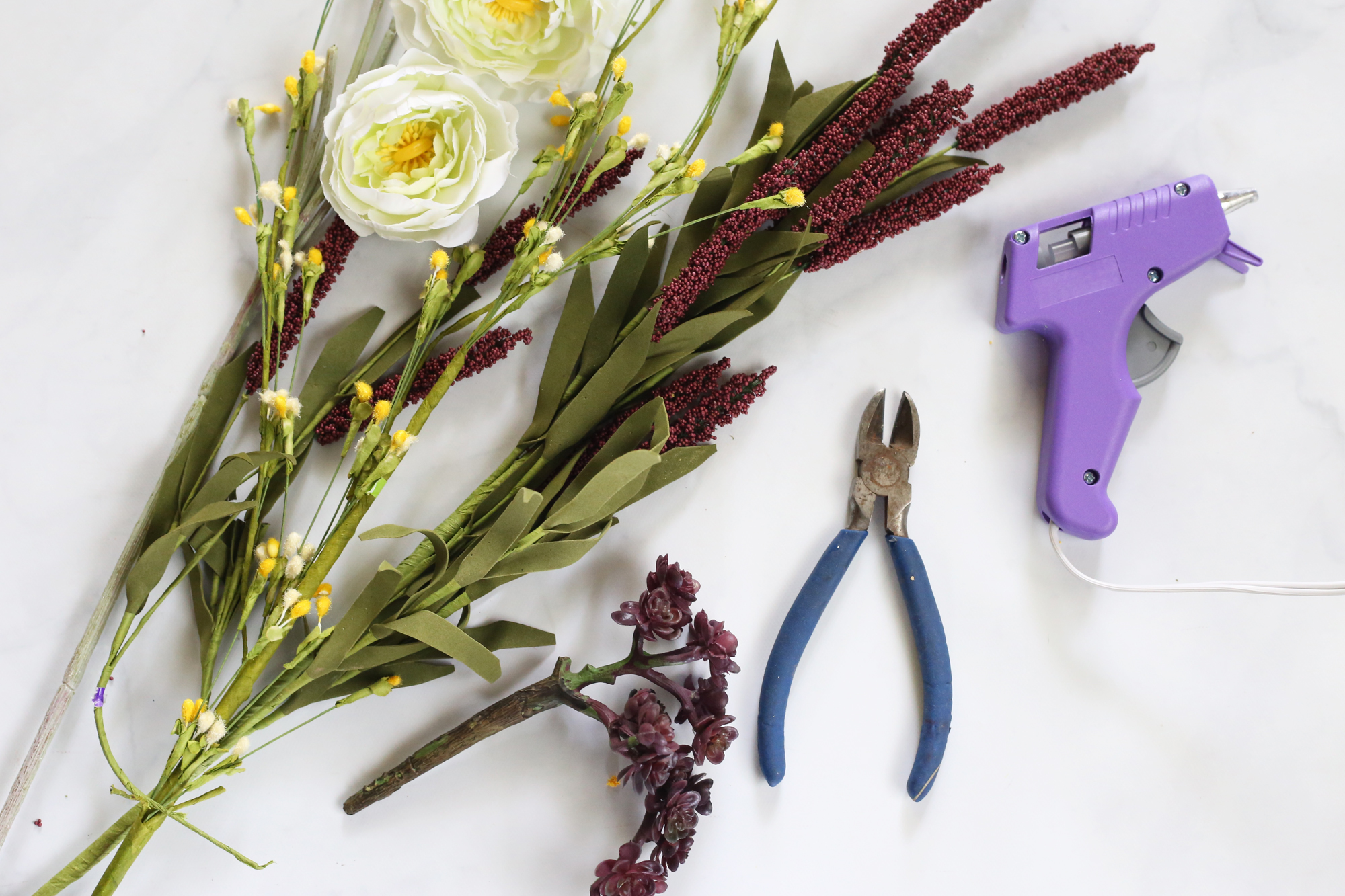 First, use your flexible stems- mine were cattails and sprigs of tiny flower buds- to create a halo around the stem of the pumpkin.  You can use wire clippers to work inch-by-inch around the pumpkin, gluing as you go along.  Starting with a base of these stems will cover the area well and provide a nice backdrop for  whatever you add on top!
Next, poke holes into the pumpkin with a screwdriver and stick in your accent flowers or succulents.  If there still seems to be some blank spaces around the pumpkin, go back with more filler flowers- I loved using these flat, yellow branches for this!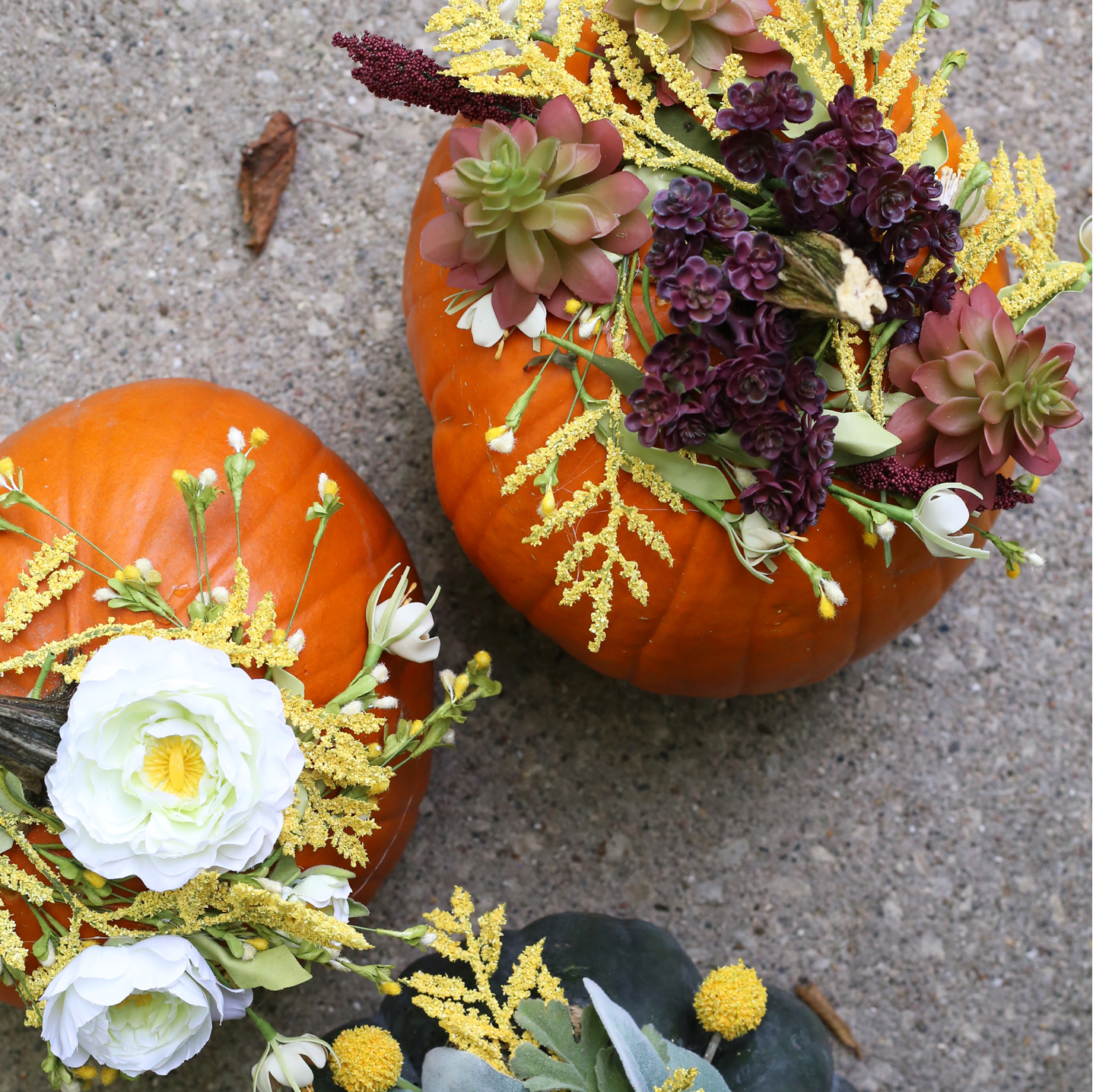 It's really as easy as that!  You can take this DIY as far as you want with vines cascading down the pumpkin or adding bigger blooms all around! I love how elegant and detailed it looks, with just a few simple steps.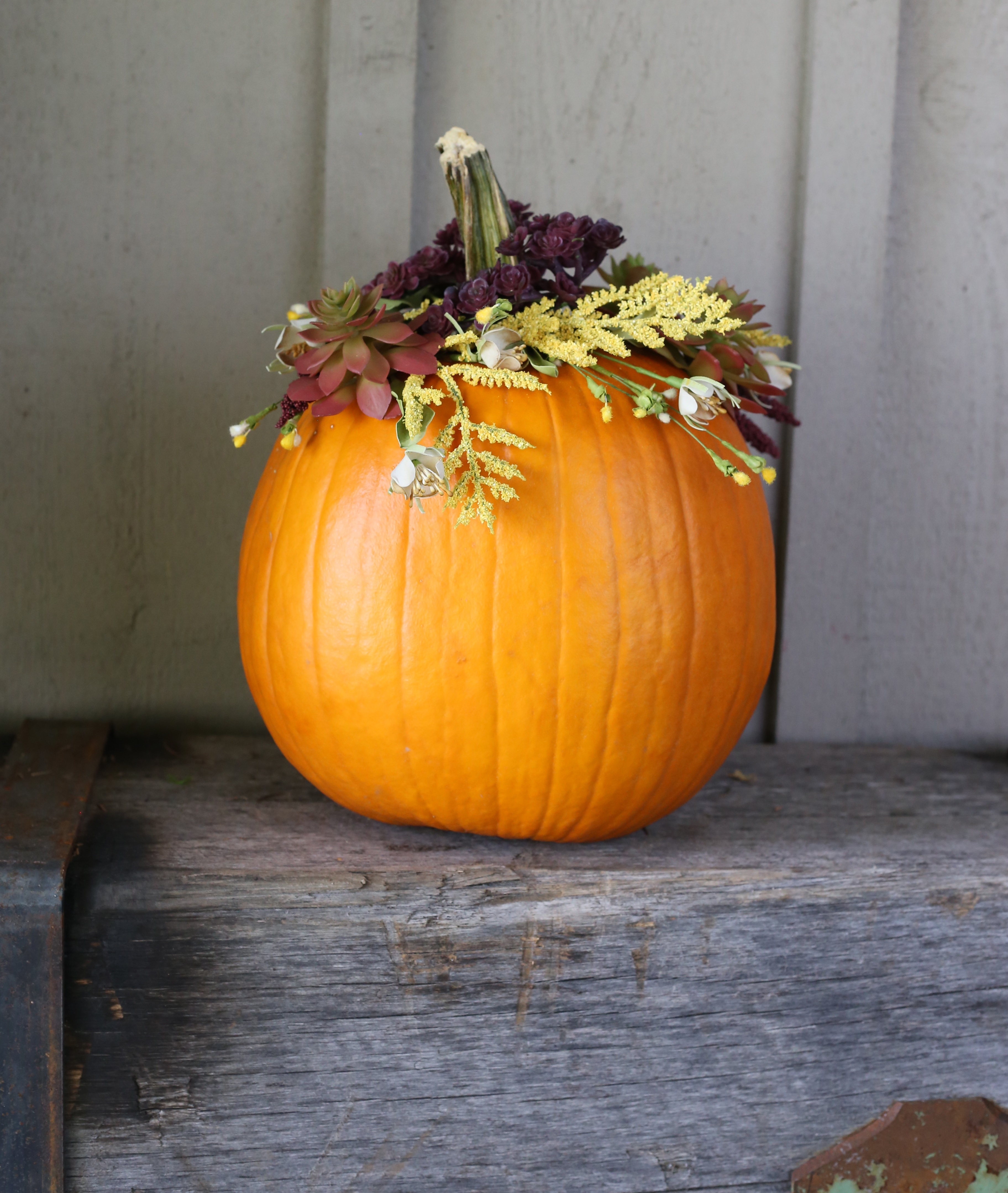 The other nice thing is that the pumpkins are real, but the flowers aren't!  We took a tip from our 'Faux Real Flowers' series and mixed the real pumpkins with faux flowers to create a long-lasting, beautiful combination! I've kept these by the front door and I love them!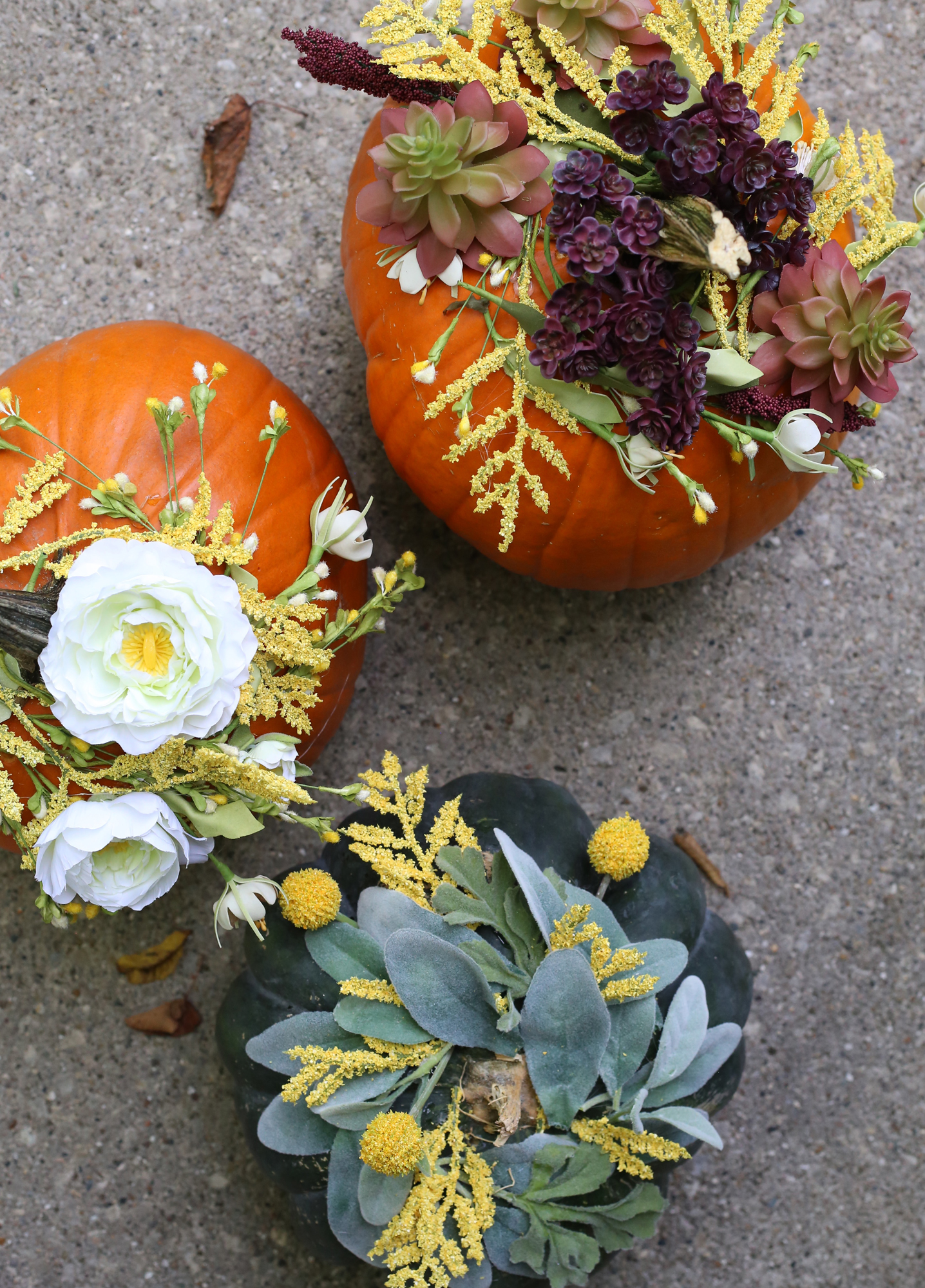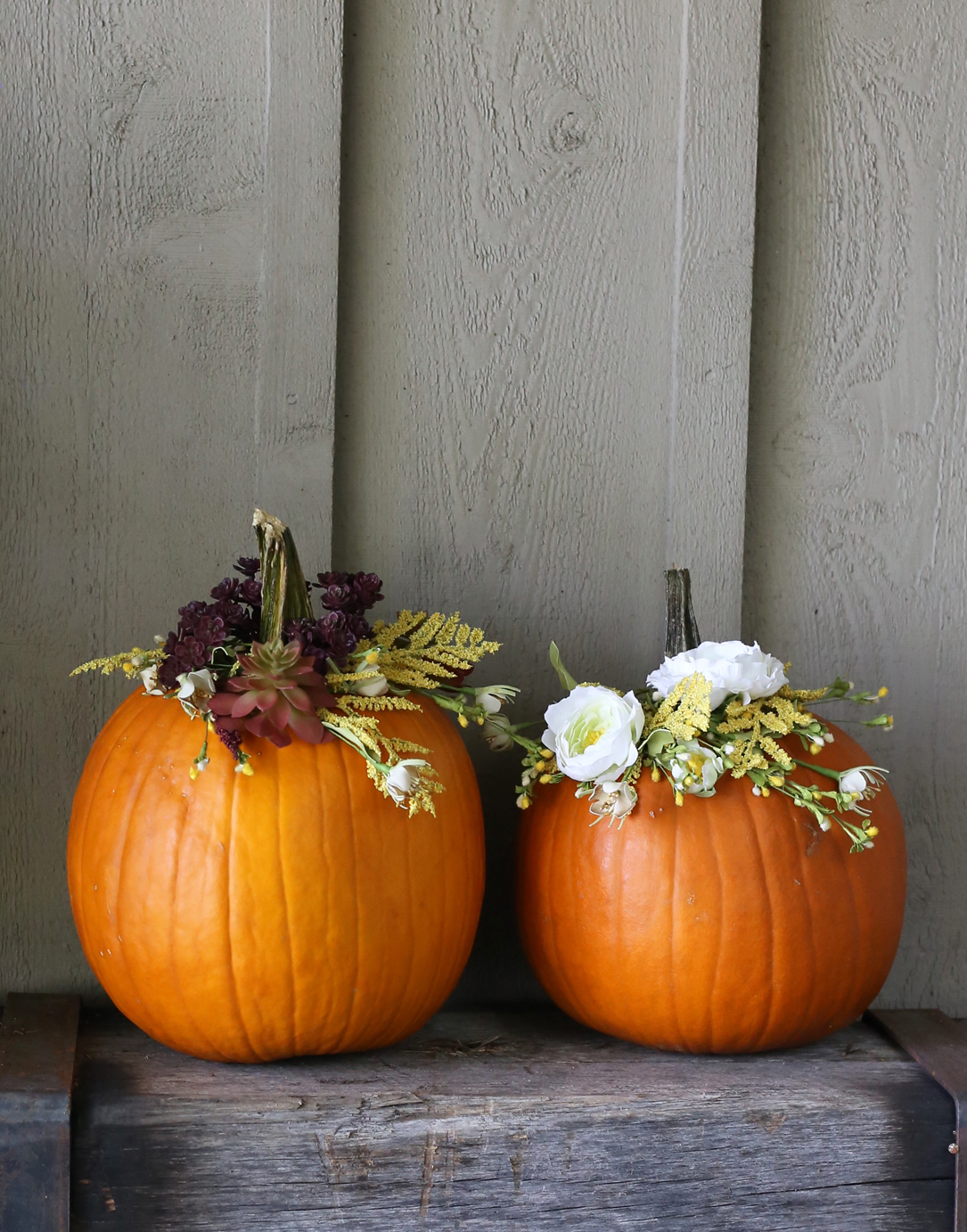 Happy pumpkin decorating!
Photos courtesy of Jenny Poe