With the official first day of Autumn only days away, we're making sure every room in our home is ready for the season!  We've already collected some of our favorite candles to enjoy throughout those crisp Fall days, and now we want to add a little accessory to pair with them!
We've been noticing those gorgeous jars of matches now popping up in some of our favorite home goods stores, and we love how special and elegant they look!  Today we're showing you how to create your own, affordable,  DIY version that will look just as beautiful next to your candles!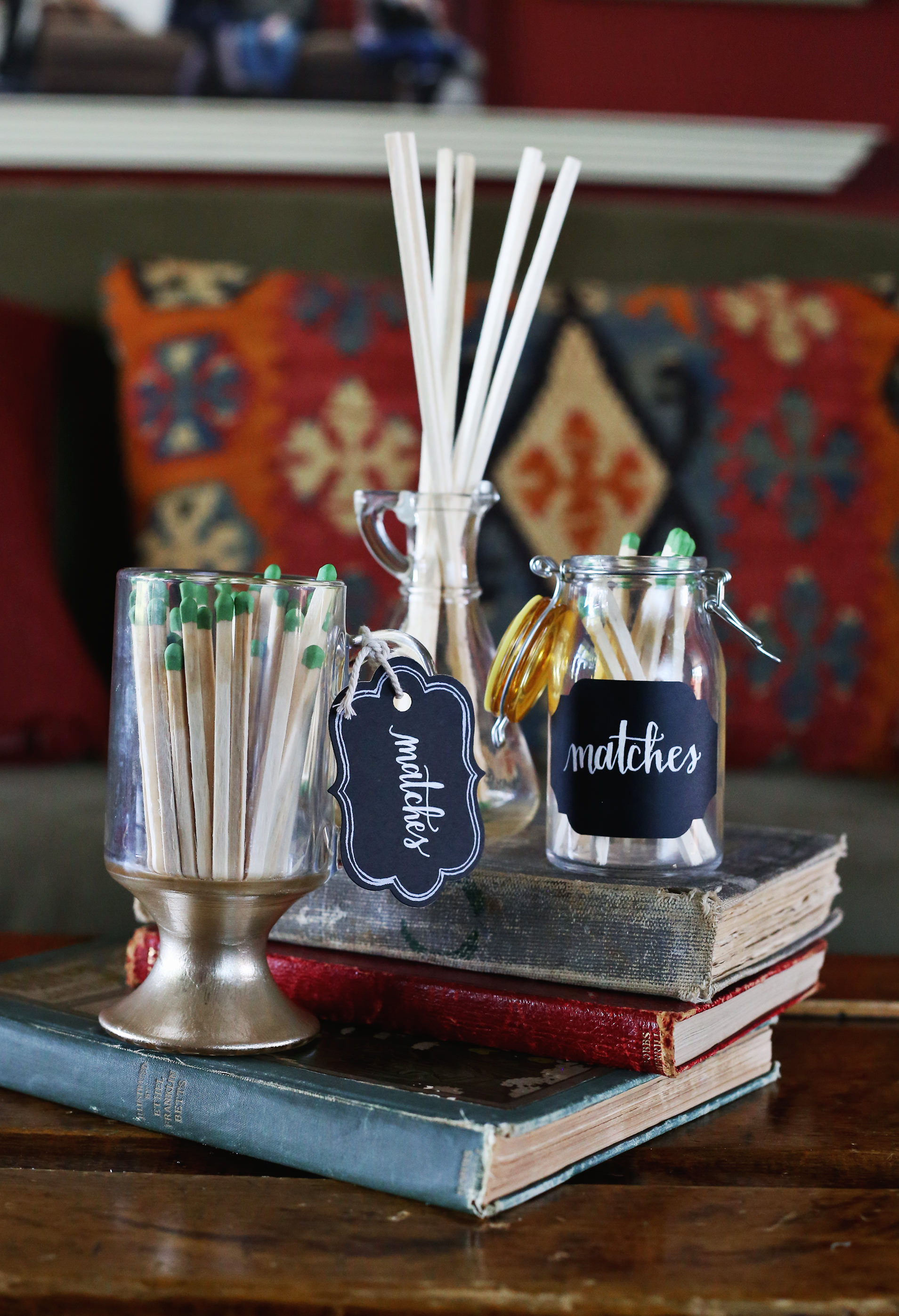 How to Create DIY Glass Matchstick Containers: 
You will need:
Glass containers
Chalkboard Labels & Tags
Gold Paint
ChalkInk Marker
Tall Matches in a Match Box
Directions:
Our glass containers are thrifted! Checking your local resale shops like Goodwill and Salvation Army are a great place to look for unique containers.  Once we found cups and jars in the right size, then we made them just a bit prettier with metallic gold paint and chalkboard labels.
You can find chalkboard sticker labels and tags  at a craft store and use a ChalkInk marker to hand letter "matches".  If you were giving these as a gift, you could write the "To" and "From" on the tags as well!
The most important part of this DIY is finding  tall matchsticks!  Looking in the outdoor section of the grocery store, I found these super tall matches with green tips to add a nice pop of color- how pretty!  To cut them down to size, hold the matchsticks up to each container and cut them down with wire-cutters so they fit nicely.
Don't throw away the match box yet- be sure to cut out the strike pad before you do.  I cut pieces of the pad to fit the bottom of each container and glued them on.  This way you can strike the matches easily!
I am so pleased with the way these match jars turned out! Not only do they make great decor accessories for your nightstand or shelf, they just add a sense of nostalgia to the simple task of lighting your favorite Fall candle.  It feels a little bit like we're pampering ourselves!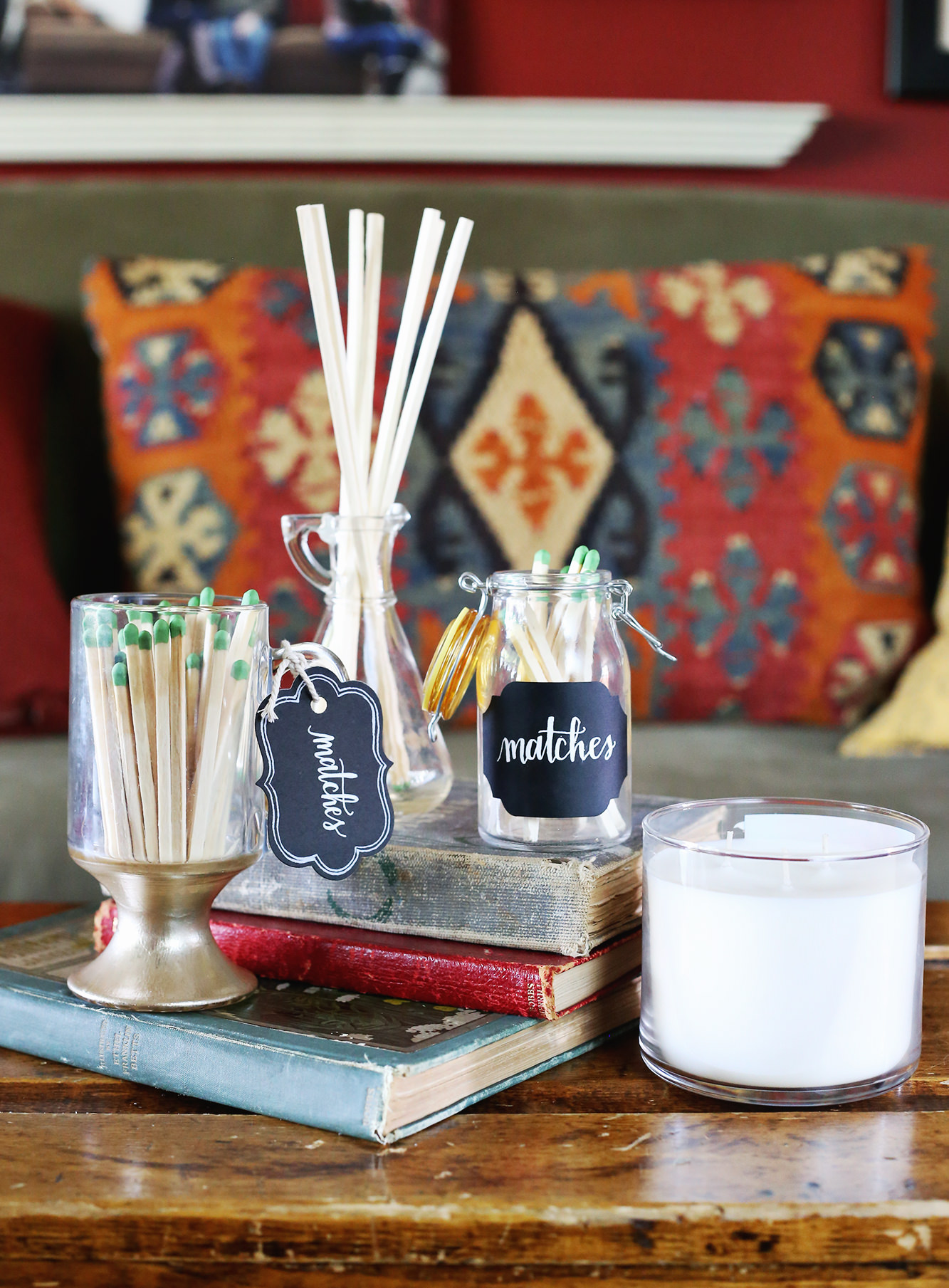 Photos courtesy of Jenny Poe
P.S. Pair your matchstick containers with our brand new Lily & Val & Candelles holiday candles!