You may have seen my last post for how to make a handwritten table runner. Well, I just love the idea of hosting a letter-themed gathering of friends! When I was thinking about what to do for table decor for a letter writing party, flower stuffed envelopes came to mind!
You could make these lovely little arrangements large or small, use them as centerpieces, buffet decor, or sweet place setting favors for each of your guests to take home!
To make these beautiful snail mail florals you will need:
Envelopes in the size of your choosing or decorative paper as we did here!
Wire cutters
Scissors
Hot glue gun and sticks
Faux flowers (you can use real if you dry them well, but they will wilt quickly so be aware)
If you are making your own envelopes, you can changes the size and shape by using different sizes of square scrapbook paper or wrapping paper. For the envelope below I used a 17″ x 22″ sheet of scrapbook paper.
Fold your paper in half 2 times. Then cut this simple shape out of the folded corner of your paper.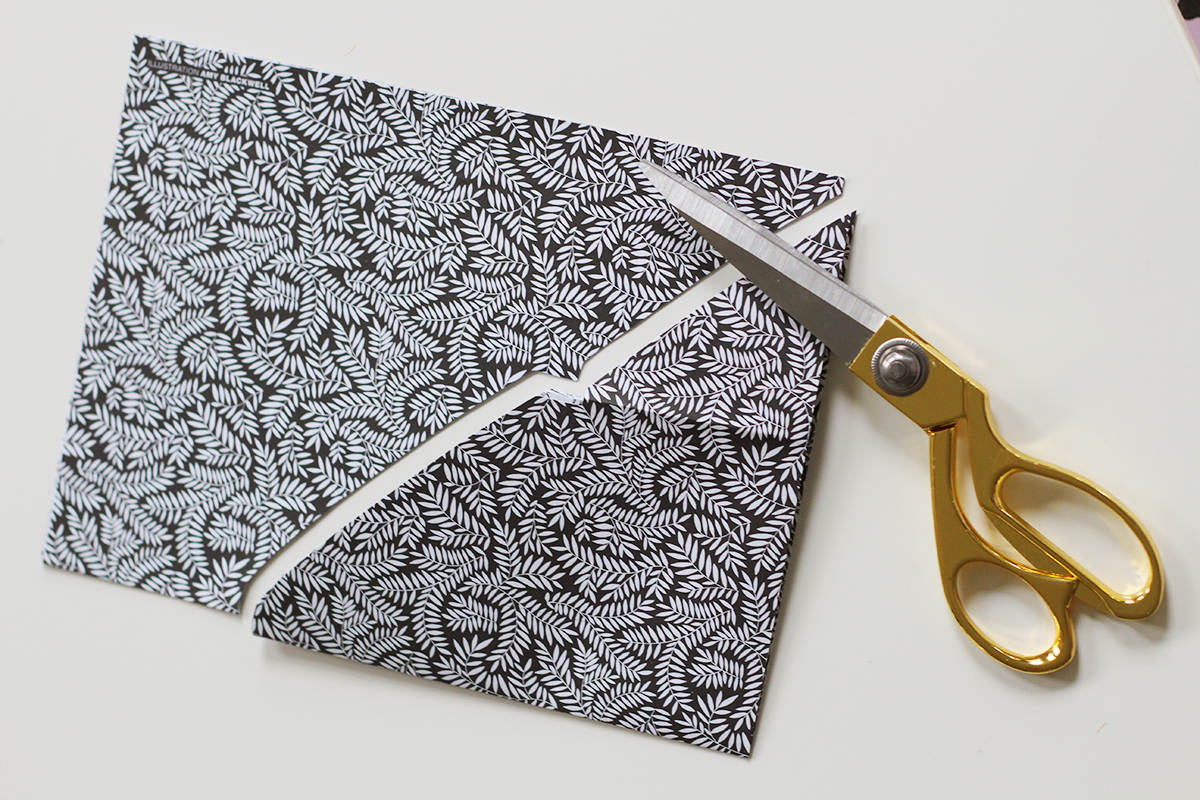 Open up your paper and fold up the bottom of the envelope, then fold both sides in toward the center. Tape or glue the inside of the envelope seams, but leave the top open so that you can fill it with beautiful flowers!
As you can see, with a little experimenting, you can make any style, size, and shape you desire!
It's great to use scrapbook paper because you get fun patterns and colors on both sides of your envelope as pictured below.
Now it's time to fill your envelope with flowers! Choose blooms that match your party decor and make sure you have enough to fill all of your envelopes evenly. I love how these flowers match the envelope they are spilling out of!
If you want your creations to be favors that can be saved by your guests, then you will want to use a low-temperature hot glue gun to glue the flowers to the inside of your envelopes.
Start with some greens or other basic sprigs as a base for your arrangement. These should be your longest stems.
Next, fill in with your medium length blooms, and finish it off with a few buds to fill in any blank spaces.
Try some different color and paper combinations to see all the possibilities!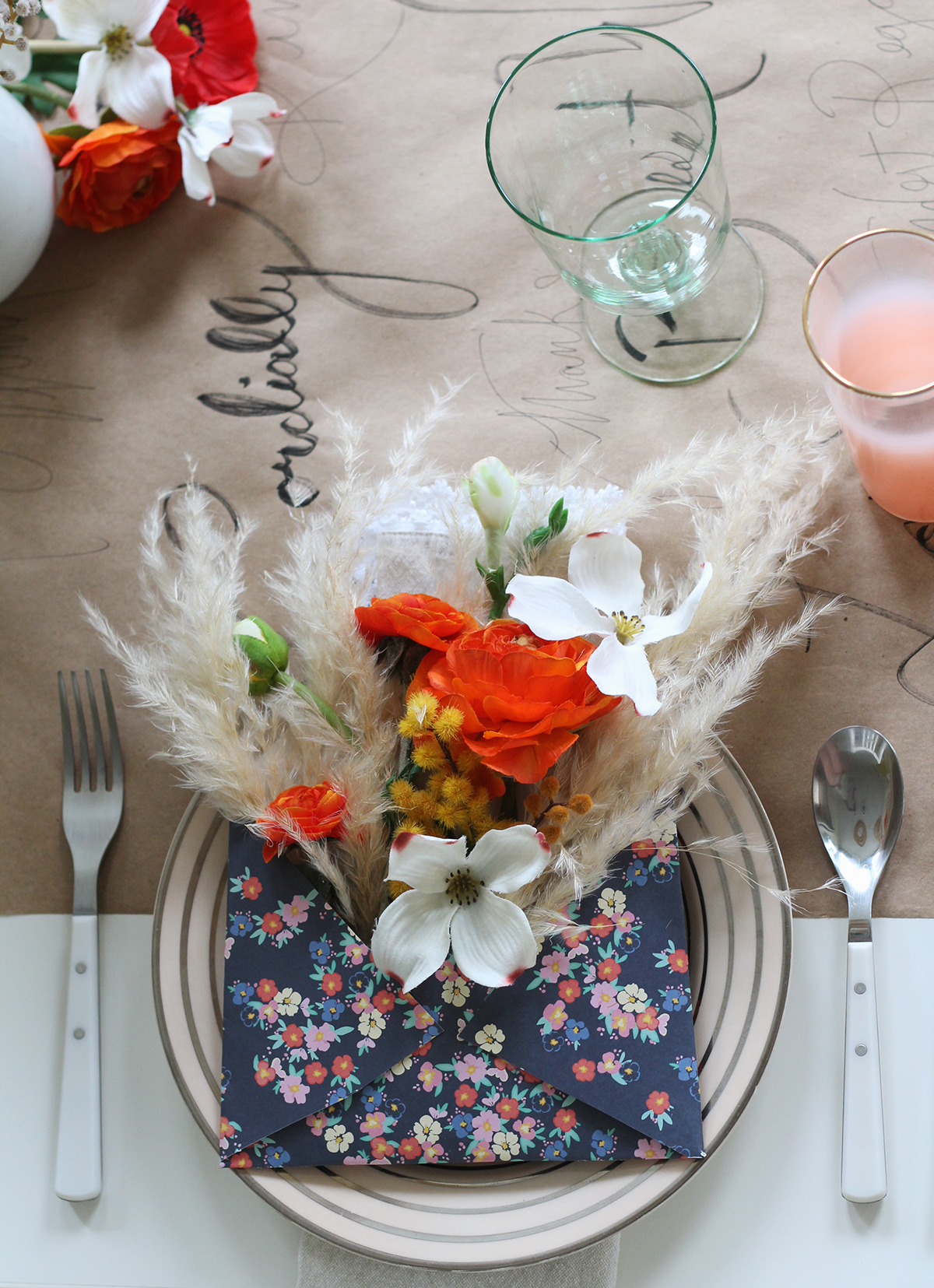 Add in some beautiful greeting cards for your guests to fill out at your Letter Writing Party. It is so fun to take some time to send sentiments to those you love.