It seems we spend the most time indoors in the month of January.  Wind chills, freezing temperatures, and flurries of snow advise us to stay in and cozy up by the fire.  Winter weather makes for the perfect excuse to stay in your PJs and let your slippers keep you warm!
It's easy to feel couped up during these colder months, so we wanted to share a simple remedy to help you savor the time indoors instead: a light, refreshing essential oil spray that will bring new life to your home and keep you feeling relaxed for the Hygge season!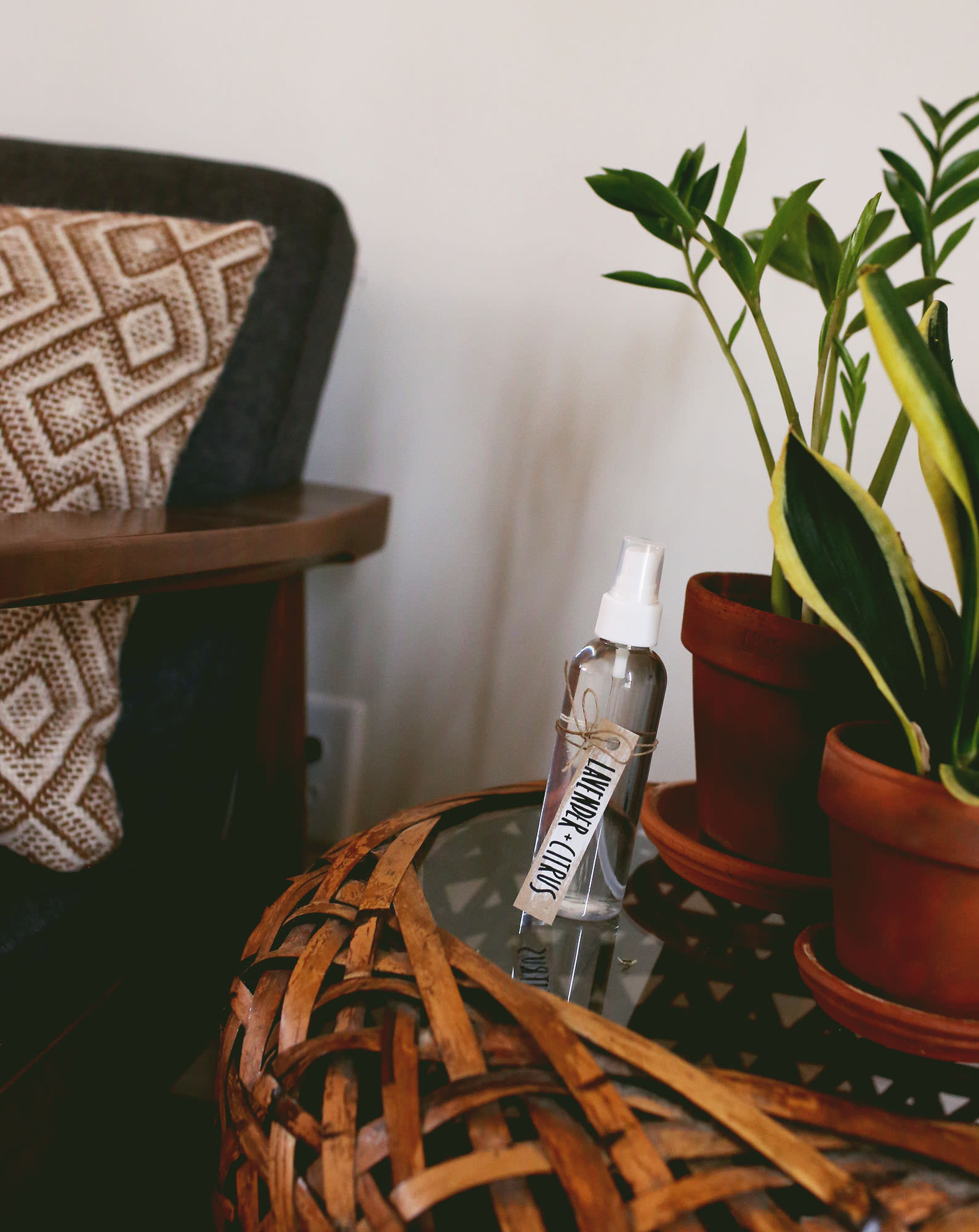 You will need:
Fine mist spray bottles (similar here)
Essential oils of your choosing- we chose Lavender, a Sleep blend (comprised of orange oil, tangerine oil, lavender oil, chamomile oil, ylang ylang oil, sandalwood) and Sweet Orange
Isopropyl alcohol
Distilled water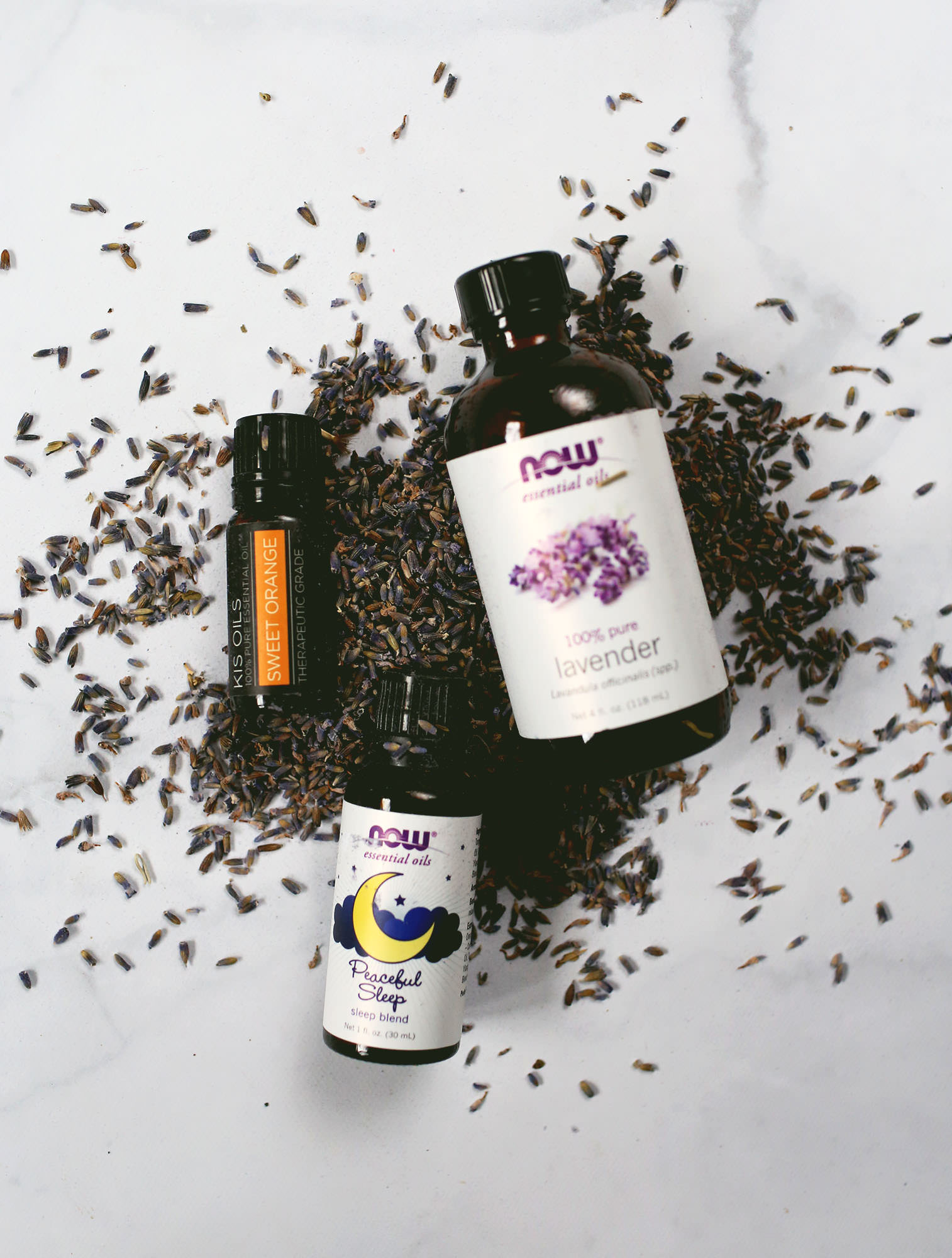 Directions (Makes four bottles)
Pour 12 oz of alcohol into a mixing bowl (use a glass bowl so the oil doesn't absorb).  Add 1 teaspoon of lavender essential oil, 1/2 teaspoon of the orange essential oil, and 1/2 teaspoon of the Sleep oil.  Mix thoroughly.  Next, pour in 5 cups of distilled water and stir.  Pour mixture into the bottles using a funnel.
Before use, shake the bottle to remix the oils.
Since we're still embracing Hygge, I spent a little extra time making the bottle prettier- it also makes them great to have on hand for last-minute gifts!  I grabbed some brown Kraft paper and painted white brushstrokes lightly over top to create a rustic texture. Once it was dry, I cut out long vertical strips and used a hole punch to make the tags. Then, I hand lettered the scent on each one.
Taking the time to create tags and decorate the bottles to your liking makes the whole process more fun!  I love the way these turned out- they look pretty sitting on my night stand and in my living room.  Plus, I have extras to giveaway!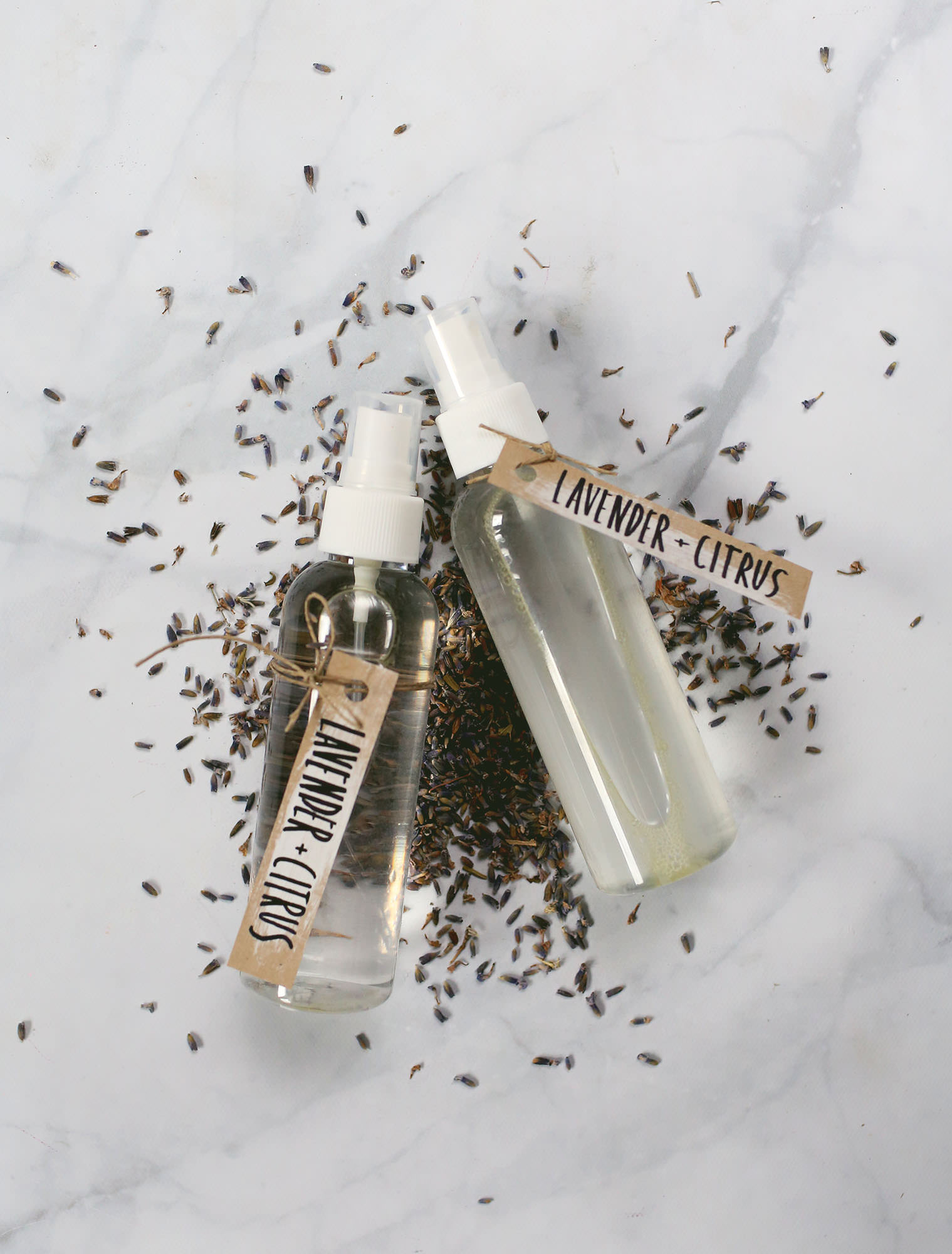 I love how something so simple to create can make the every day feel more special.  A fresh, spa-like scent in the home and on your pillow causes you to inhale and exhale a little slower, and rest a little bit easier.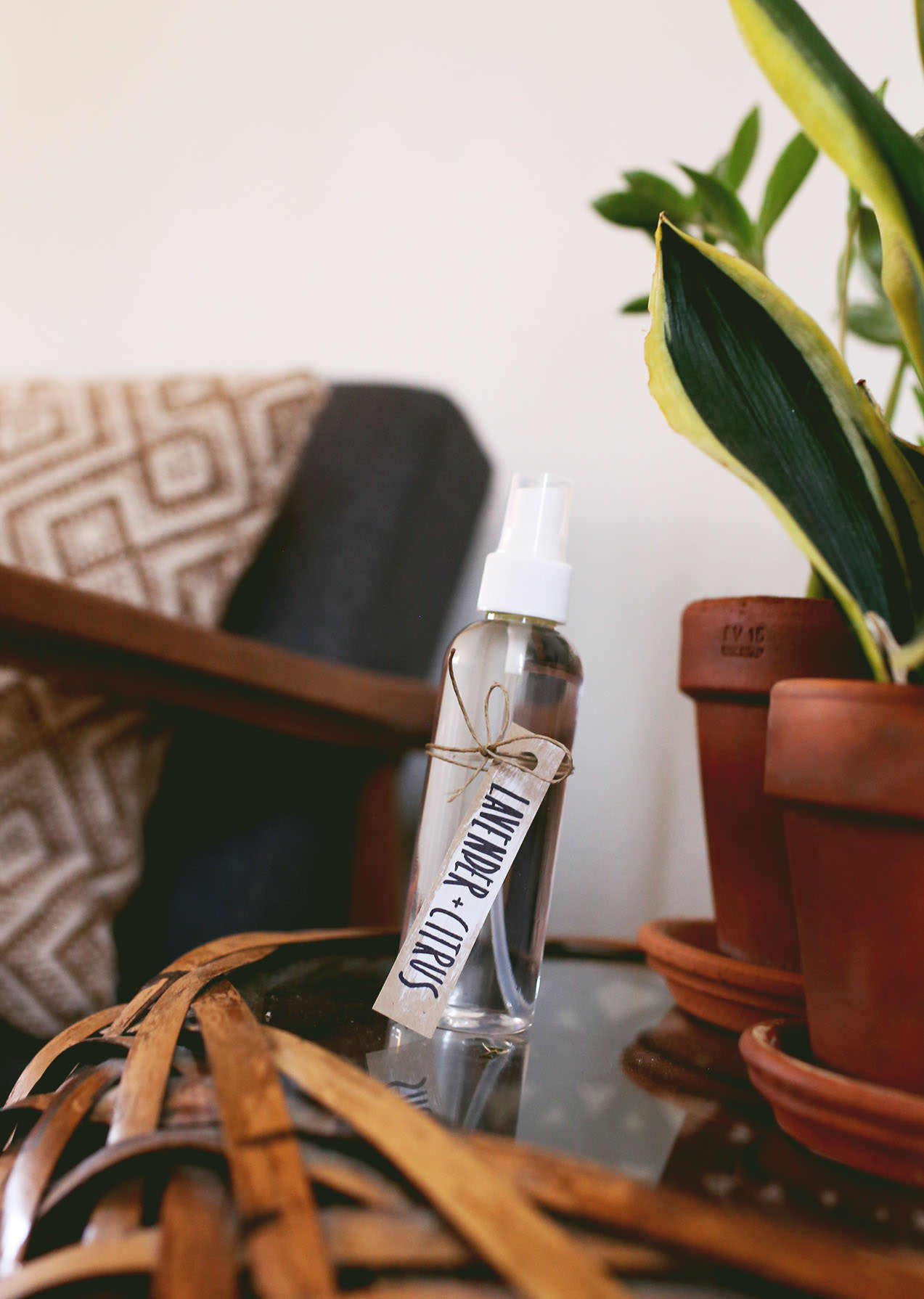 Photos courtesy of Jenny Poe