Succulents are back for the season and we are excited let go of our winter woes by bringing a few of spring's finest to the inside of our homes! These no-fuss plants are perfect for small spaces and even your desk at the office. Plus, the whole project is perfect for kicking off the spring season and celebrating Earth Day on April 22nd.
Take a look at the home improvement stores in your area and you will find they are over-flowing with new spring buds and succulents.  Walking through the greenhouses and smelling the fragrance of so many flowers had us forgetting about the snow and freezing temperatures of last month. Stores offer pre-made arrangements, but we decided to pick and choose each succulent separately. To make things really easy, pot them in containers you already have!
You will see that you can really pot the succulents in any container with holes in the bottom!  If there are no holes, just remember to spray or mist the plants with water instead of pouring to reduce the drainage. You can also add a layer of small rocks to the bottom of the pot before adding soil to help with drainage.
Here are the lovelies we collected to use!
You will need:
Gardening gloves

Gardening trowel

Potting Mix for Succulents (or Cactus) – The fast-draining formula

Planters

Succulent plants
It's a good idea to do your research beforehand on what plants to look for, how to take care of them, what soil is best- even where to buy them!
Once you're ready, just fill up your planter with soil with room for your plants, and loosely pack it in!  Play around with what plants look good together and what you want your arrangement to look like.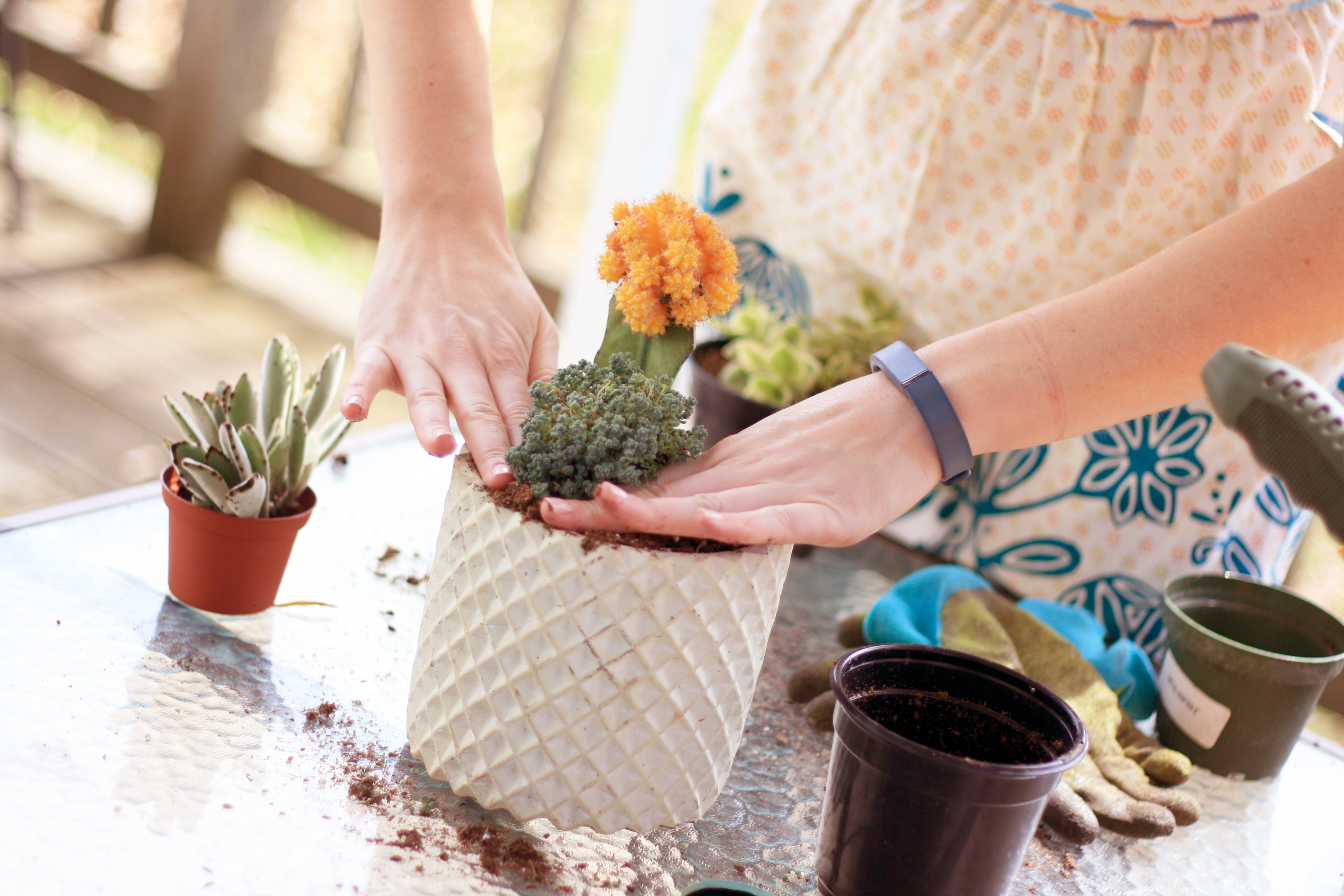 With succulents, you can even start small- like, really small.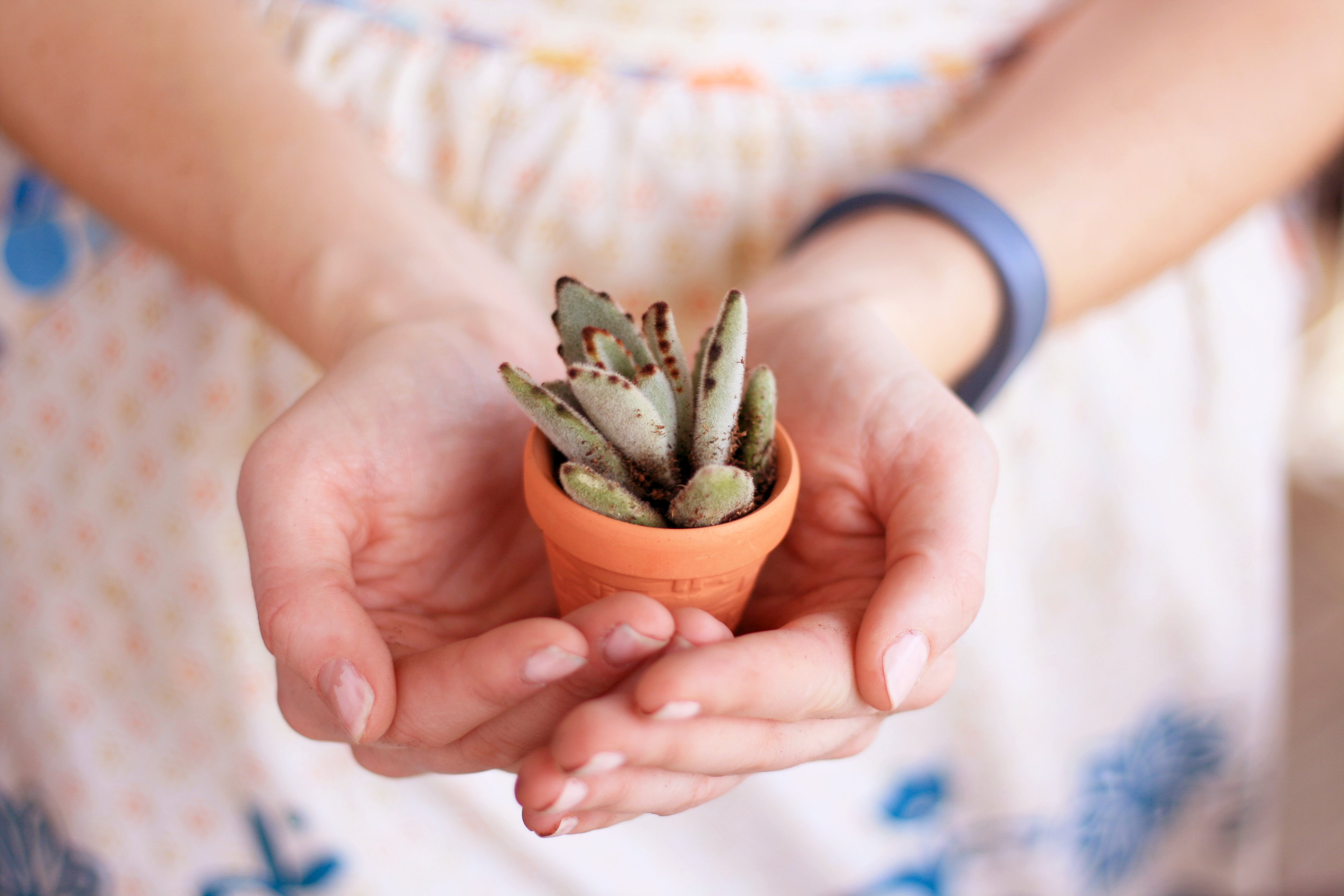 Mugs also make great unique planters! This is a perfect gift idea for a teacher at the end of the school year. (Purchase our Hustle mug here.)
Combining a bunch of different plants in one pot is always fun, but we particularly love the simplicity of using one plant in a smaller container. This purple beauty totally deserves to stand on its own!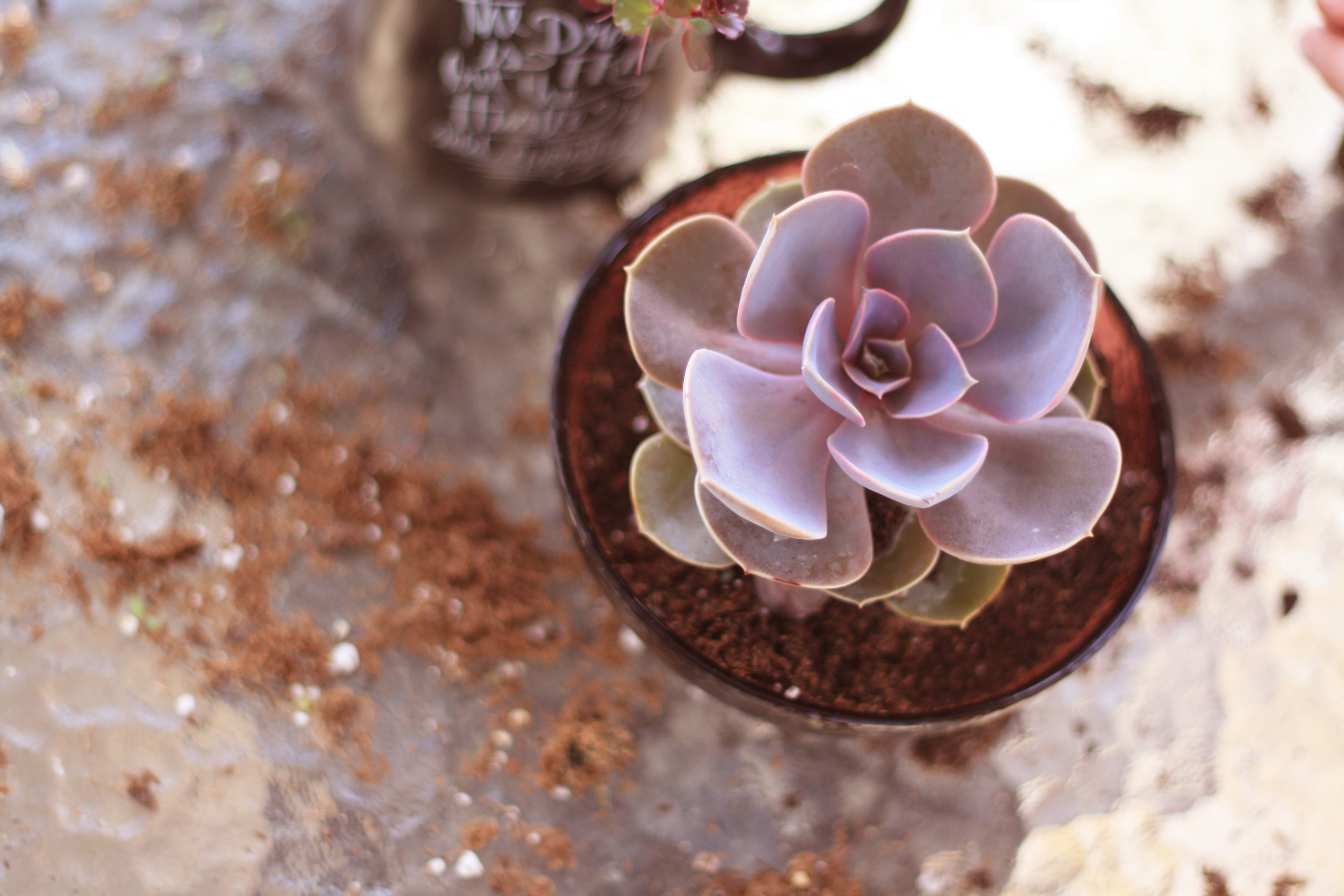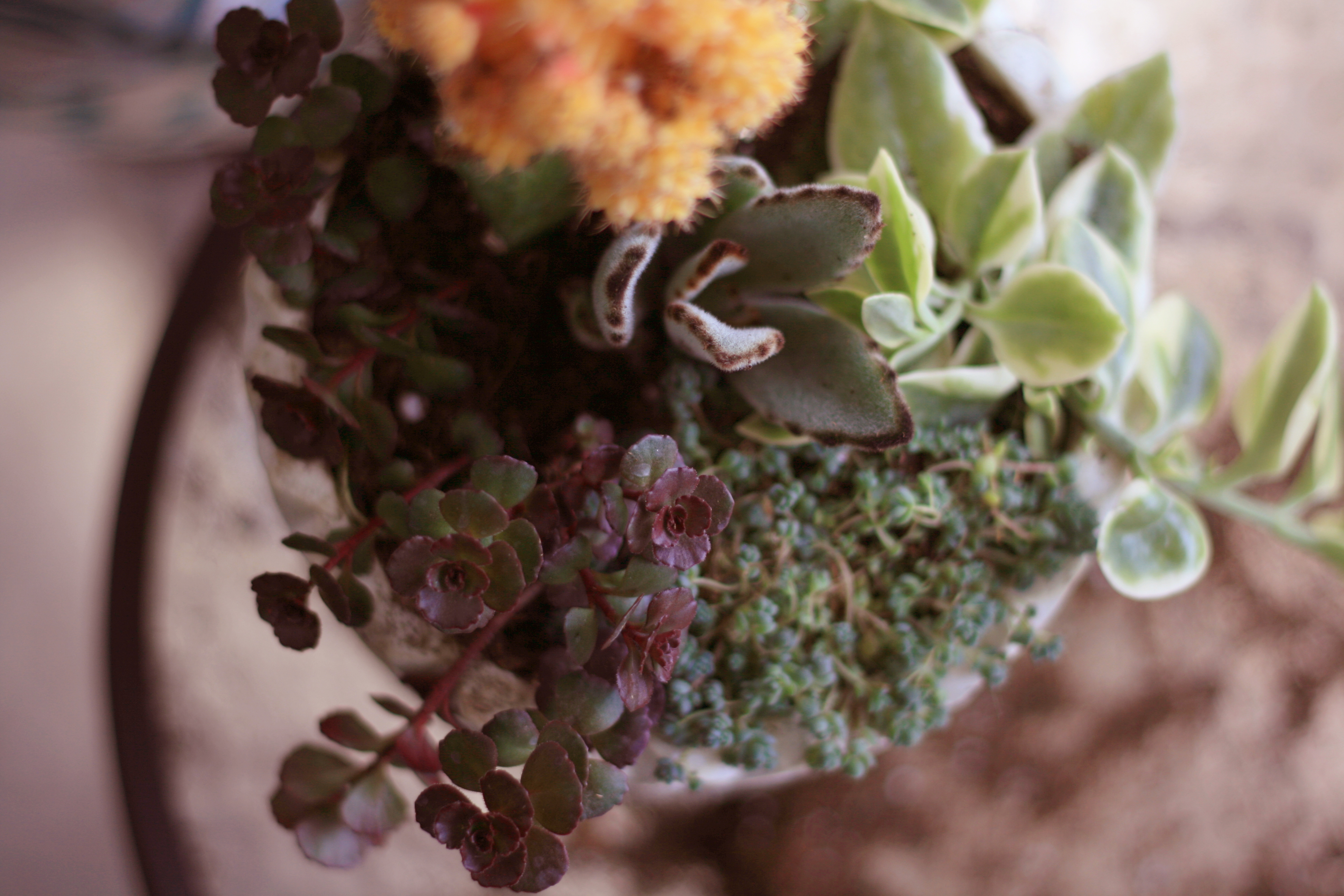 Enjoy the process and get your hands dirty!  These creations will add just the right touch of green to your space. Pair them with our simple succulents print for the perfect display on Earth Day and throughout the warmer months.