With Valentine's Day just around the corner, we wanted to come up with a DIY gift idea that would keep on giving!  A year of dates is a great customized gift to give to your significant other, and one that you both can enjoy long after February 14th has come and gone.
Year of Dates
You Will Need:
12 Note cards & envelopes
Pens, paints, or markers for decorating
A box to package them in
Instructions:
First, collect 12 note cards- choose different cards suited for each month!  We chose 12 different Lily & Val cards to make each month special. Once the cards are opened, you will be left with a pretty keepsake to display and remind you of the date.
Get creative with the outside! The only thing needed on the front is the month that card is intended for. I brushed watercolor over the top to add a nice wash of color and texture. It's so easy to do and makes for a pretty presentation.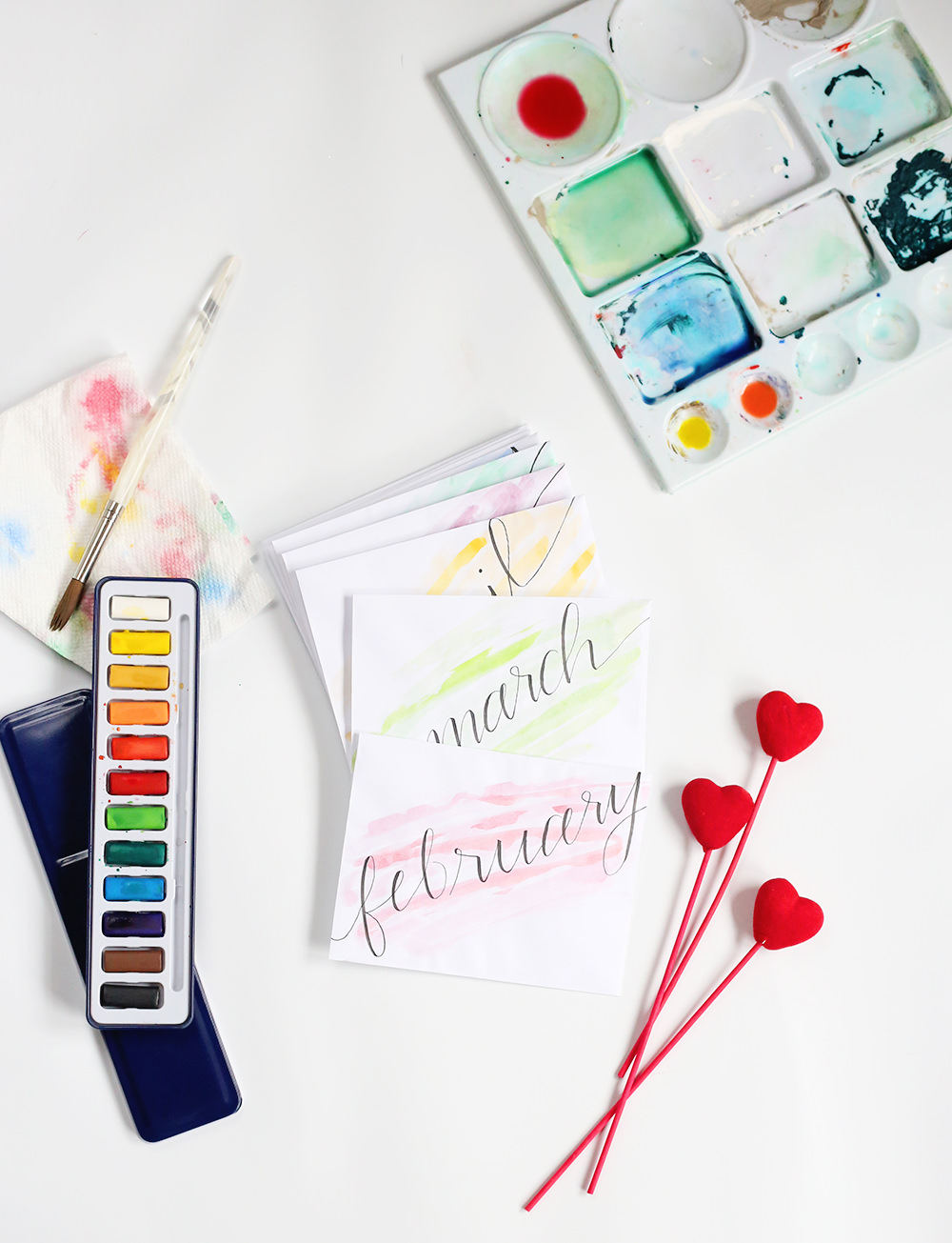 Add the date to the inside of the cards, thinking seasonally about each one. January is great for ice skating, December is great for seeing the city lit up, and June is definitely the time to see a drive-in movie.  Don't forget about seeing a baseball game or having a picnic!  Include things you love to do as a couple, or be a bit adventurous and include things you've never done before!
This is a perfect gift for couples, but it would also make a great family gift by including dates and activities for your whole family to enjoy.
After the year of dates package is opened, displaying the envelopes could be a really fun way to look forward to your dates!  Mark your calendar for the first of the month as reminder to open the envelope! Clip the envelopes to each month of your calendar, planner or even your refrigerator.  I also like the idea of clipping them to a ribbon and displaying them like a clothes line! Have fun with it!
Photos courtesy of Jenny Poe