For the Lily & Val team, the beginning of 2017 is all about 'hygge.'  If you haven't heard of it, check out our desktop download for January and you'll see why we're so excited about it!  Before 'hygge' hit the scene, we were craving some downtime and looking forward to a restful January that revelled in the slow, simple moments of everyday life.  Now we have a word for it!
This month's happy mail is all about encouraging your pen pals to take it slow this month and enjoy some quiet time.  Bundle up for a winter walk, master your perfect cup of tea, explore your local bookstore.  These are moments you may otherwise let pass you by too quickly, but not when practicing hygge!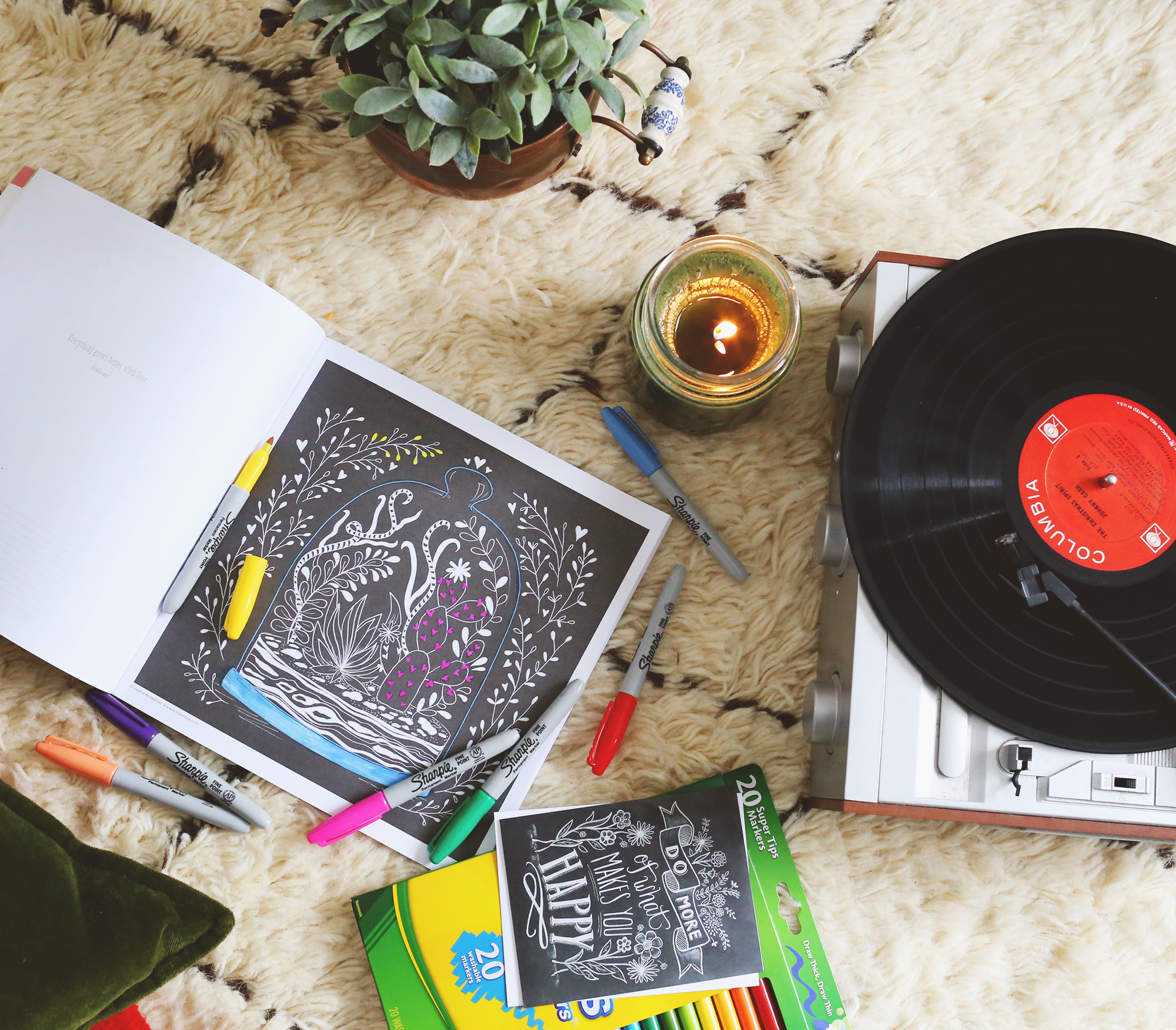 January's Happy Mail idea involves sending snail mail that sets them up for cozy success!  An adult coloring book, a marker set and an encouraging card will help them savor the month.  Besides,  who doesn't love a good coloring session?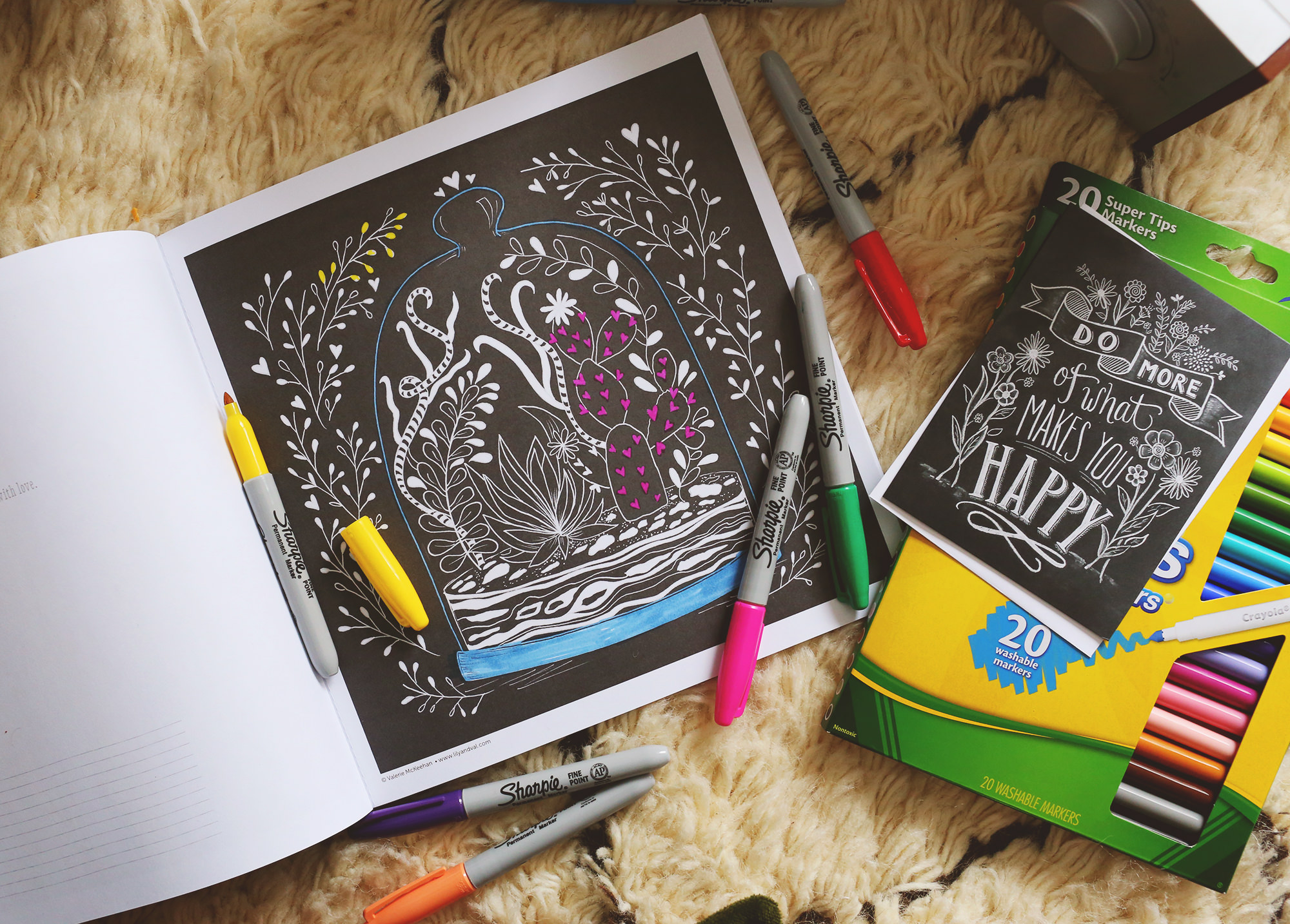 The card we're sending along is our "Do More of What Makes You Happy" card, which says it all.  So often we get caught up in the hustle and bustle, we don't make time to indulge in our favorite things!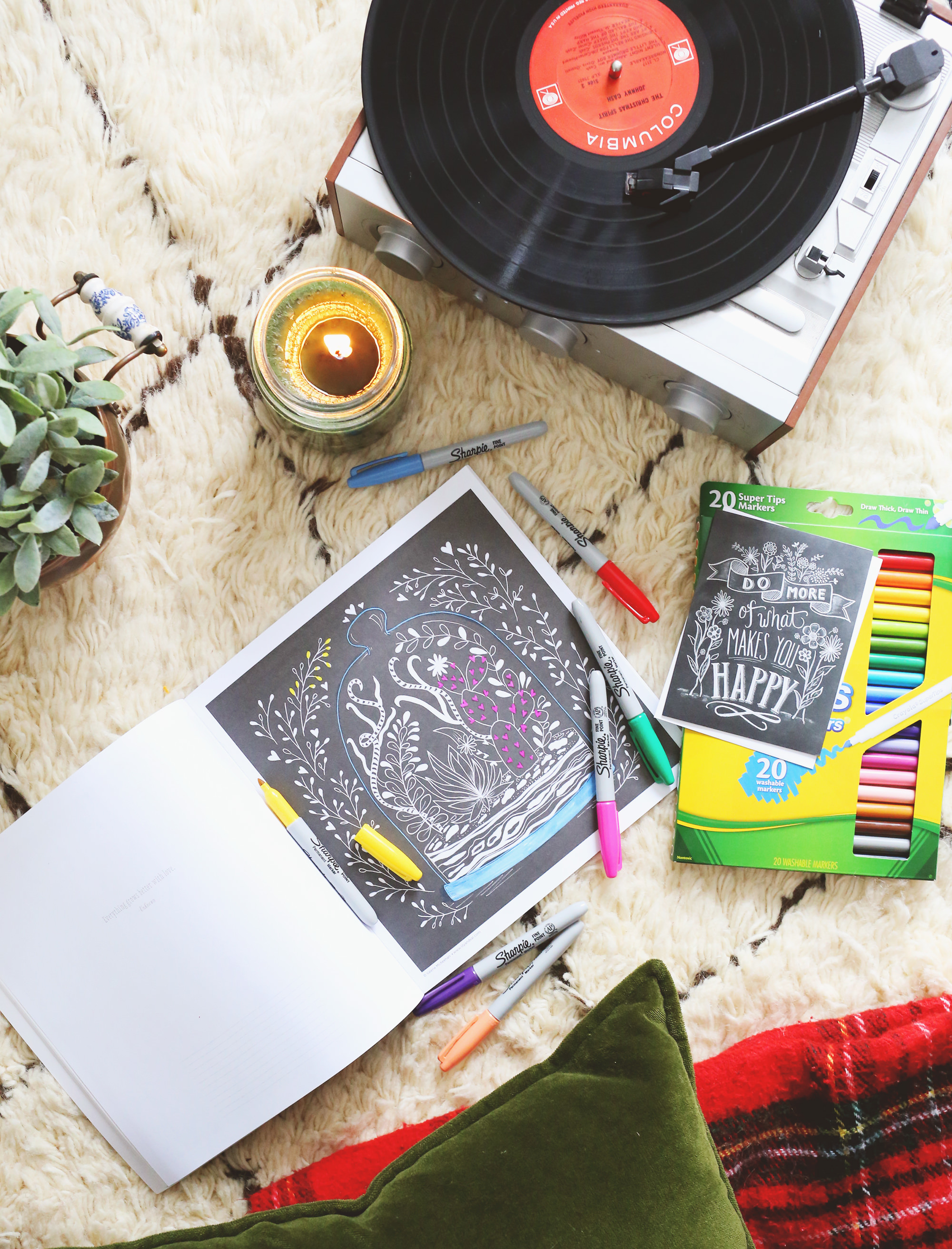 Put a record on, light a candle and cozy up with Valerie's "Chalk-Style Botanicals" adult coloring book!  What more do you need on a lazy Saturday?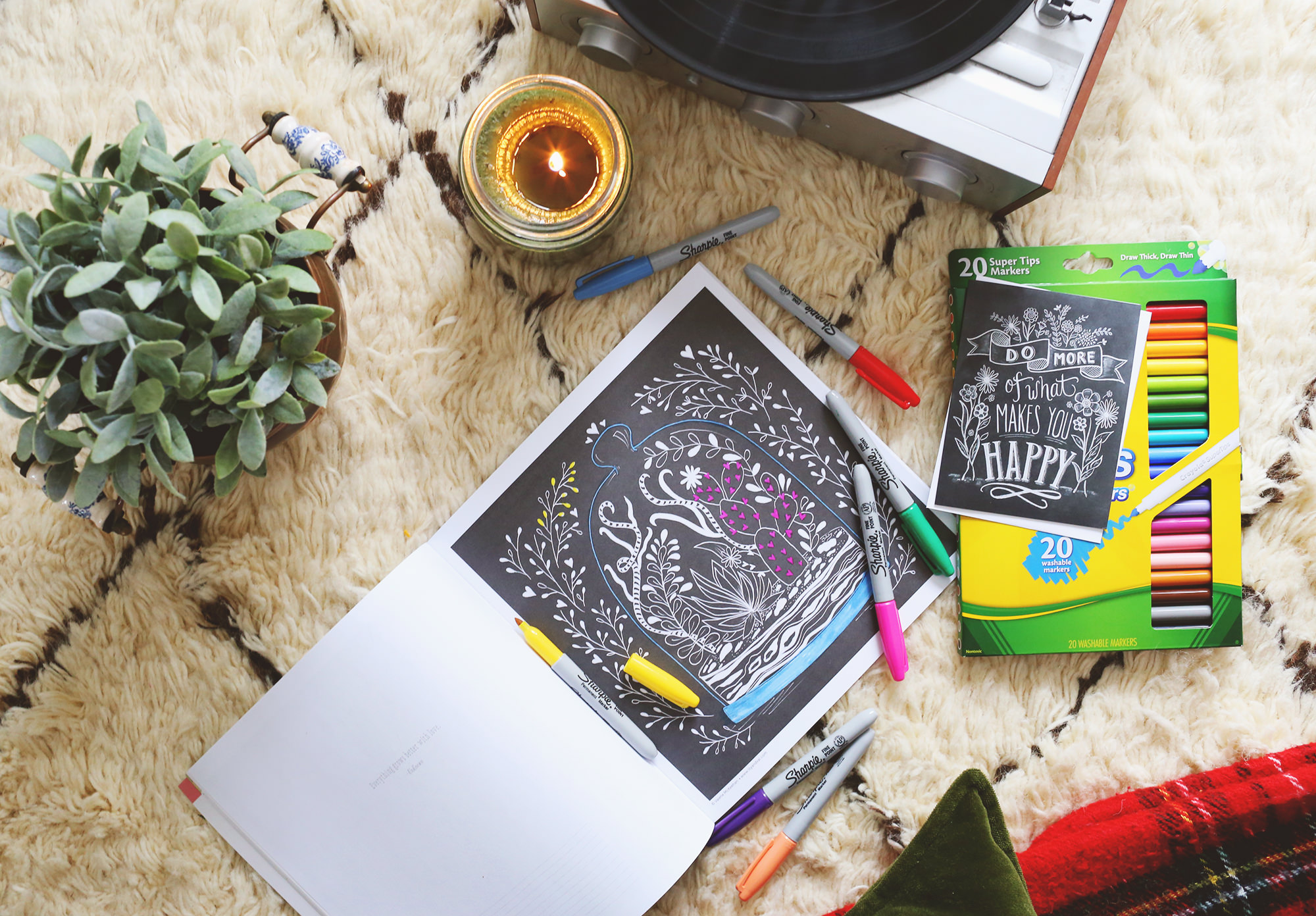 As always, we created this series to inspire you to send more snail mail surprises! Happy mail doesn't need to be on a big budget or a large scale. If you create a bit of happy mail inspired by ours, we would love to see!  Use #lilyandvalhappymail on Instagram!
We want to help one of you savor your 2017 in the spirit of hygge so we are giving our happy mail away! Enter to win this adult coloring book, marker set, and chalk art note card on our Instagram!