You may have already checked out my previous post with the Everyday Black bean Quinoa recipe, so now it is time for recording this trusty standby in the Keepsake Kitchen Diary.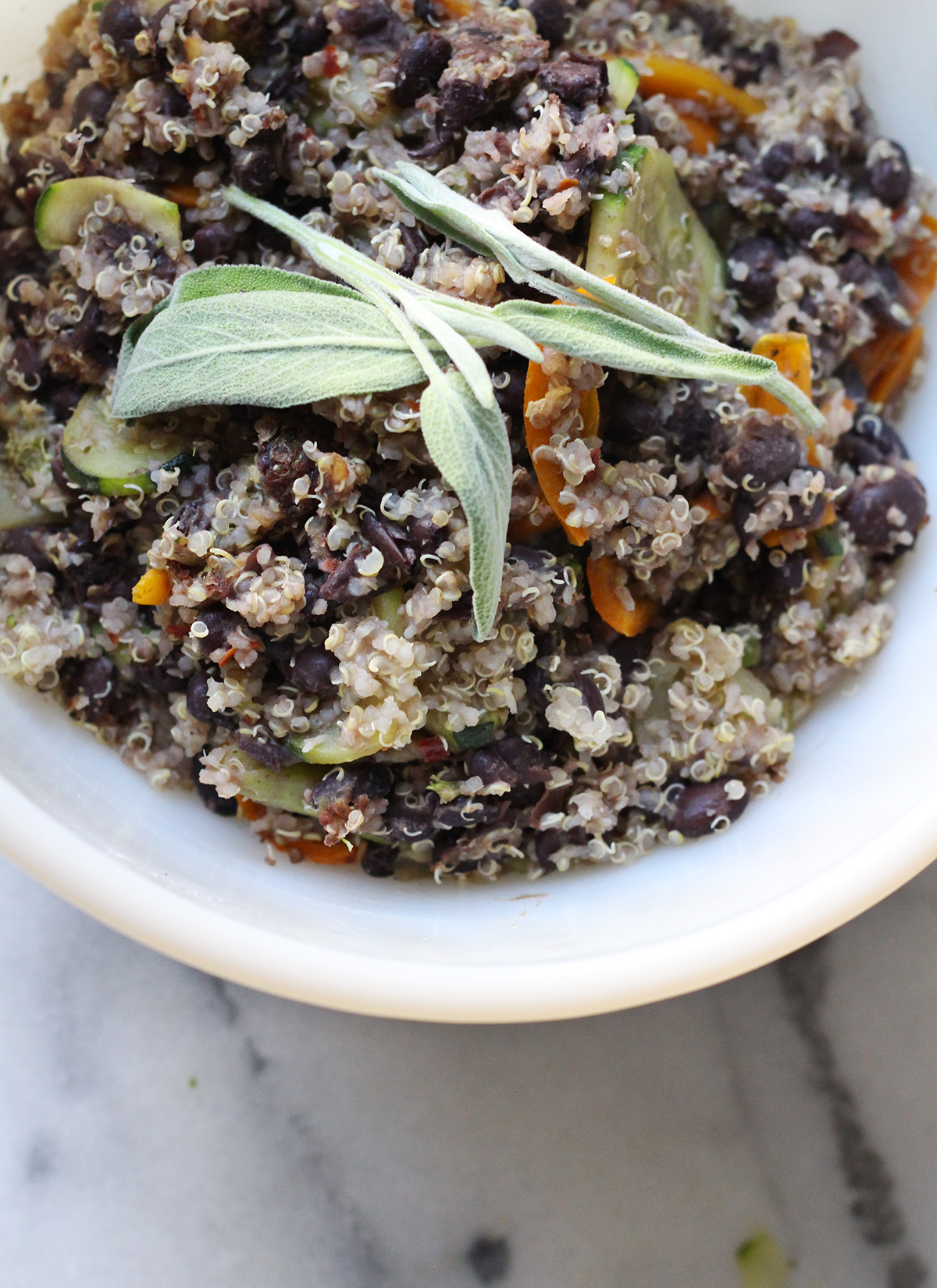 This yummy dish is one of my favorites for any time of year. The colors and it's ease of transport make it a fantastic fall side dish to take to any gathering or get-together!
For this reason, I used the colors of the dish to inspire my Keepsake Kitchen Diary spread when I recorded this recipe under "sides".
I love that the Keepsake Kitchen Diary has tabs to keep my recipe and kitchen concoctions organized, even when I am not!
One of my favorite things to do is add in little festive details like leaves for fall. Sometimes I choose to draw some of the ingredients in the margins inspired by the recipe.
This visual really helps when I go flipping through my Kitchen Diary for a dish or meal idea.
Sometimes the Memories section can feel intimidating. So much of food culture is filled with memories, but sometimes when a recipe is new or simply mundane it's hard to choose what to put in those margins.
I like to jot down ideas of how I have served the recipe or things to remember about making it in the "memories" section when the "notes" section just isn't enough.  It's your Keepsake Kitchen Diary, so make it your own however you'd like to!
Also, notice how beautiful the new fall recipe cards coordinate with my fall recipe spread?
I like to make the Difficulty "Hearts" bold in my Kitchen Diary. Again, this is a great way to speed up meal planning or deciding a last minute dish to make for company.
I love getting new recipe cards because it feels like getting a pretty new notebook…except these I will actually use and look at.
Having the new recipe cards released this fall has been great to use with all of my cozier recipes. I love my lemon recipe cards when appropriate, but something about these natural hues is so striking for the cooler month dishes without being too on the nose.
So take time to add even your everyday recipes to your Keepsake Kitchen Diary. The more you add in your recipes, without stress or overthinking, the happier someone will be someday to inherit all of your handwritten instructions, no matter how simple they may seem to you.