As the season changes, so do ingredients in the kitchen!  Pumpkin is, of course, one of our favorite things to use in the Fall- pumpkin pie, pumpkin butter, pumpkin everything- we'll take all of it!
One thing we had to make this autumn is pumpkin bread.  And while classic pumpkin bread would suffice, we saw this crumbly version by Chungah from Damn Delicious and just had to give it a try! This is definitely a recipe that made it into my Keepsake Kitchen Diary!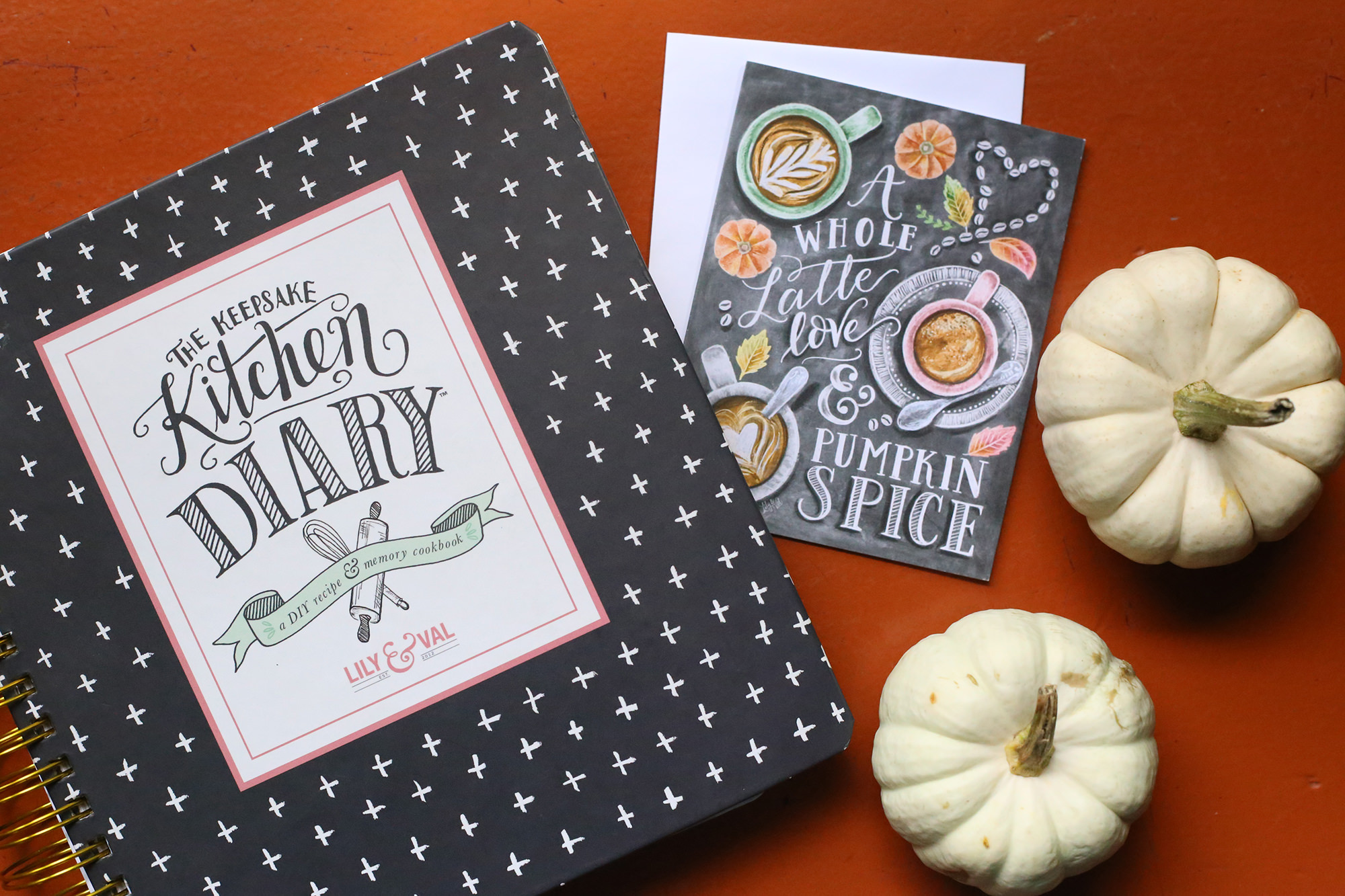 Crumbly Pumpkin Bread by Damn Delicious
You will need: 
1 cup all-purpose flour
3/4 cup whole wheat pastry flour
1/2 cup sugar
1/4 cup brown sugar, packed
1 1/2 teaspoon pumpkin pie spice
1 teaspoon baking soda
1 teaspoon baking powder
1/4 teaspoon salt
1 cup pumpkin purée
1/3 cup coconut oil
1/4 cup unsalted butter, melted
1/4 cup applesauce
2 large eggs
1 teaspoon vanilla extract
For the crumbly topping:
1 1/4 cup all-purpose flour
1/2 cup brown sugar, packed
1/4 cup sugar
1 teaspoon pumpkin pie spice
1/2 cup (1 stick) unsalted butter, melted
First, preheat your oven to 350 degrees (F).  First for the crumb topping, combine flour, sugars, pumpkin pie spice and butter in a small bowl and set aside.
Then, for the dry ingredients of the batter, combine flours, sugar, brown sugar, pumpkin pie spice, baking soda, baking powder and salt in a large bowl.  In another large bowl, whisk together pumpkin, coconut oil, butter, applesauce, egg, and vanilla.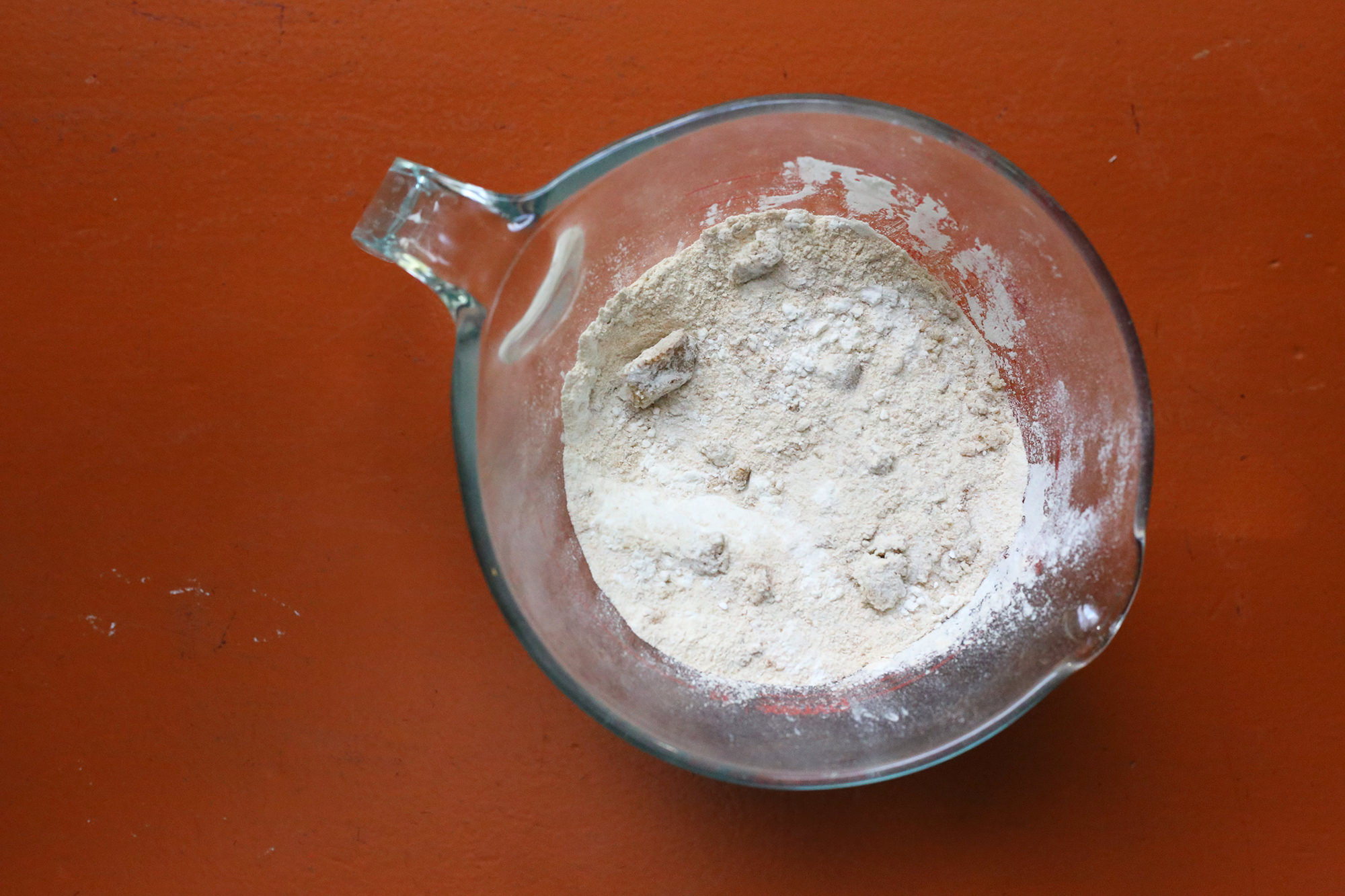 Pour the dry ingredients into the wet ingredients little by little until the batter is just incorporated.
While Chungah's recipe calls for three mini loaf pans, but we poured the batter into one regular sized pan.  Make sure your pans are well-greased.  After pouring the batter into the pan, pour your crumble topping over the top and press the crumbles lightly into the batter to help them stick!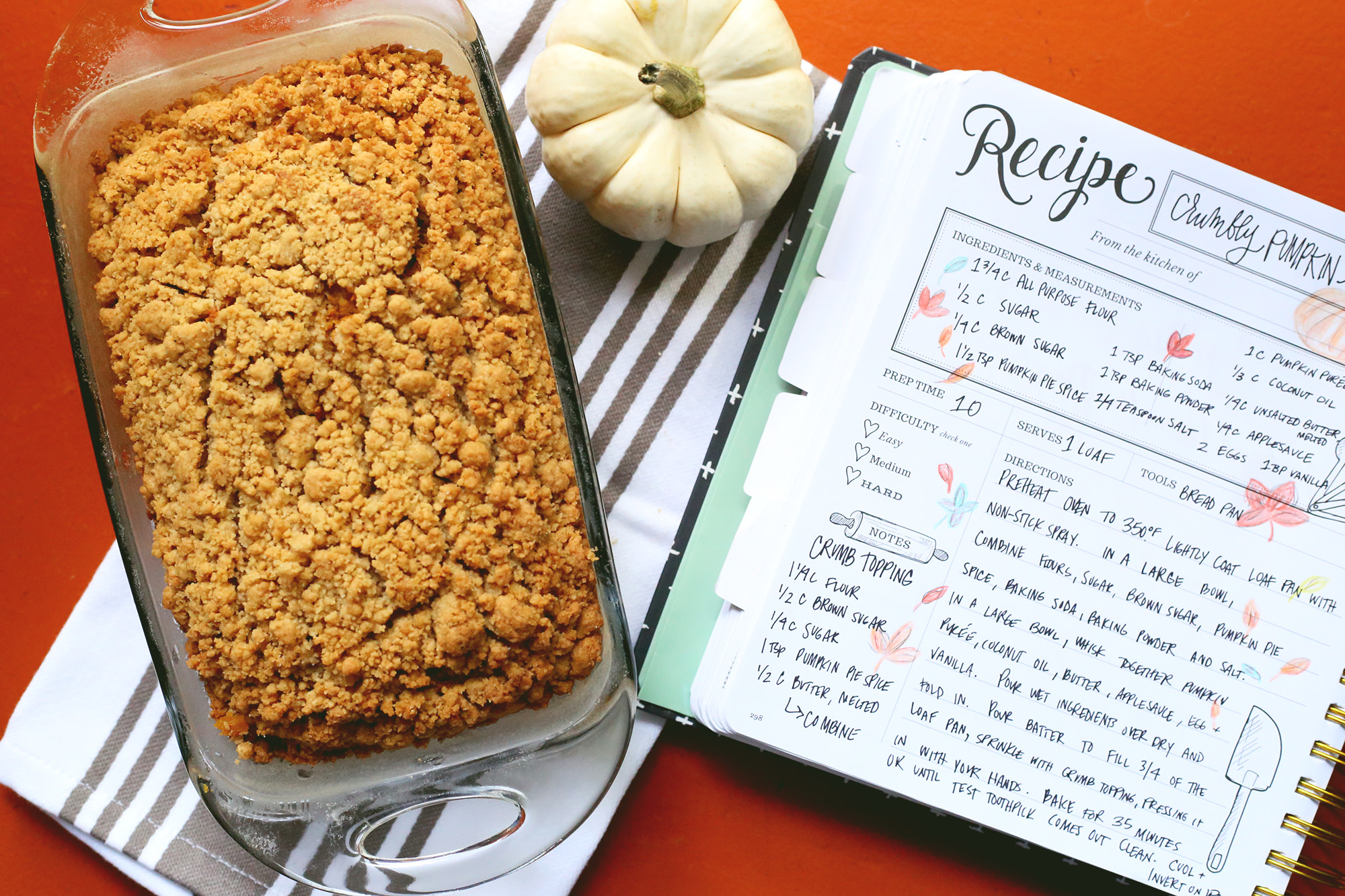 For the three mini loaves, you can let those bake for 35-40 minutes, until a toothpick comes out clean.  Or for a regular loaf size, leave in the oven for about an hour, making sure the toothpick comes out clean.
And that's it!  Let the loaf cool and then remove from the pan.  This pumpkin bread is so moist and amazing- we can't get enough!  The crumbles make a nice crunch paired with the dense bread!  We also love that this recipe is fairly healthy (thanks, coconut oil!)
It's a lot of fun to take those classic recipes and find a new way to create them.  Be sure to record the recipe in your Keepsake Kitchen Diary so you can remember the memories of the season along with it!
Happy Baking!
Photos courtesy of Jenny Poe