On a crisp day in Autumn, there is almost nothing more comforting than lighting a candle scented with sweet and spicy notes. I'm currently burning one called
"Pumpkin Roll"
and it smells as delicious as it sounds! This season you can find many candles to get you in the fall spirit and although I am a huge admirer of those seasonal fragrances, sometimes the scents coming from your stovetop are what a perfect fall day calls for. If you are looking for a classic scent to fill your home and a delicious recipe to fill your glass, whip up a batch of this mulled apple cider.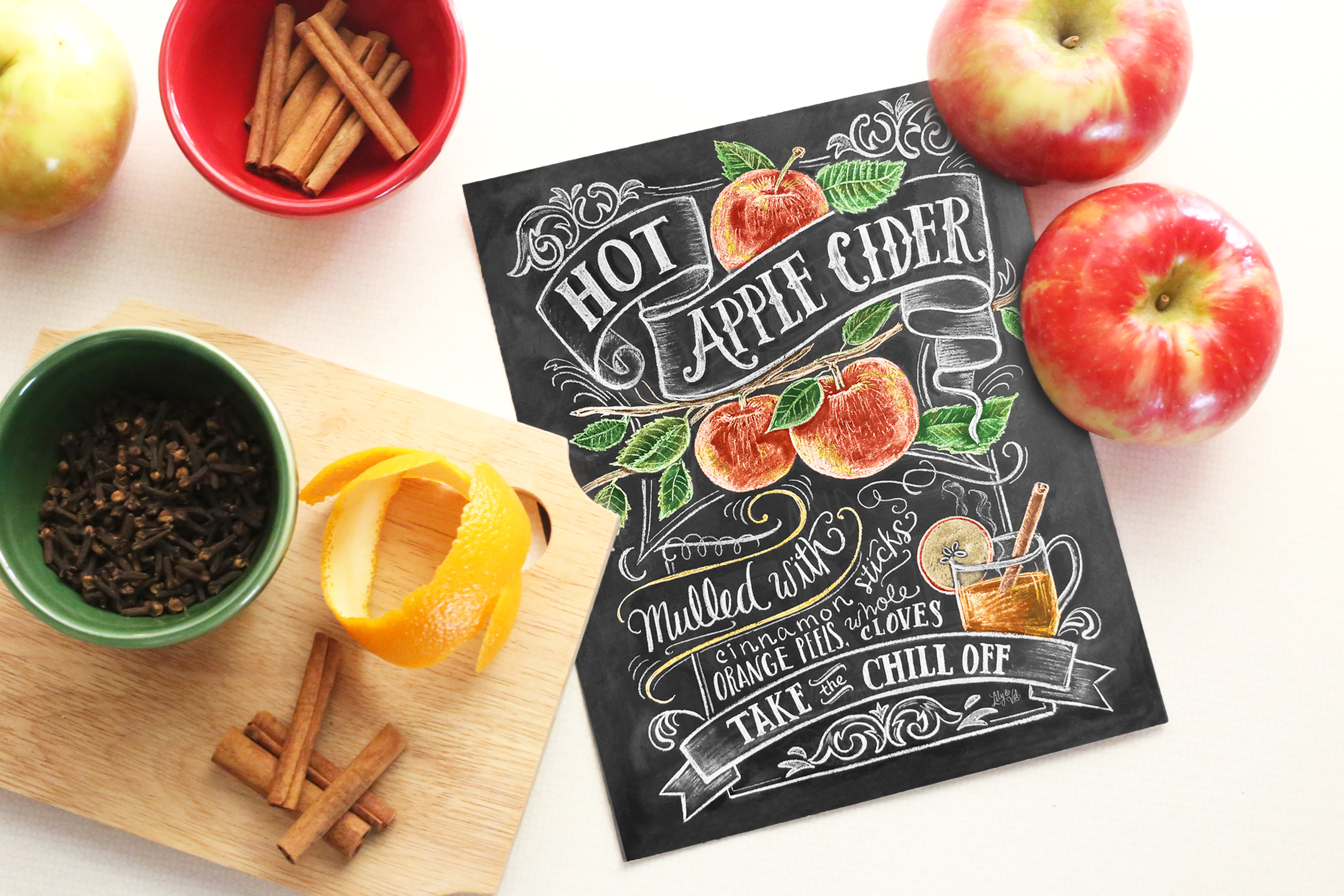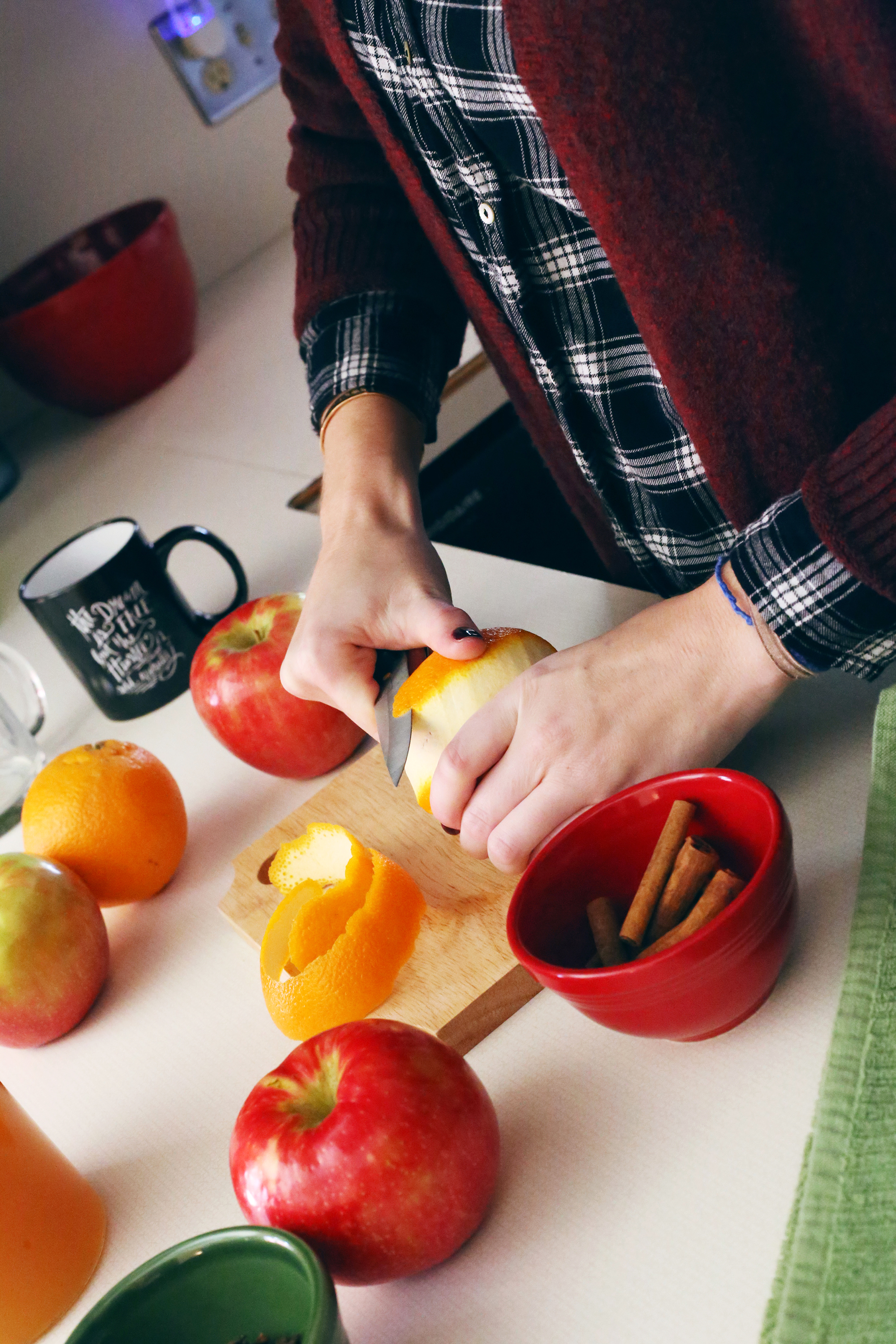 What makes me love L&V recipe prints more and more is that they are pretty and practical! Our hot apple cider design offers the perfect inspiration for creating a simple cider.  To a pot, add about a half gallon apple cider, four cinnamon sticks, the peel of one orange and approximately 1 tablespoon of whole cloves. The ingredients can be adjusted to taste. I turned the heat to medium-high and brought it to a simmer.
As the cider simmered on the stovetop, I lowered the temperature and let the aroma spread through the kitchen.  Mulling your own cider not only creates a flavorful drink, it also becomes homemade potpourri!
The longer the ingredients mingle together, the spicier and more distinct the flavor is, which I prefer! Once the mixture has simmered on low heat for at least fifteen minutes, take it off the stove and pour into glasses. Don't worry about straining the clove or orange peel, it makes for a great presentation! I even added apple slices and a cinnamon stick to each glass.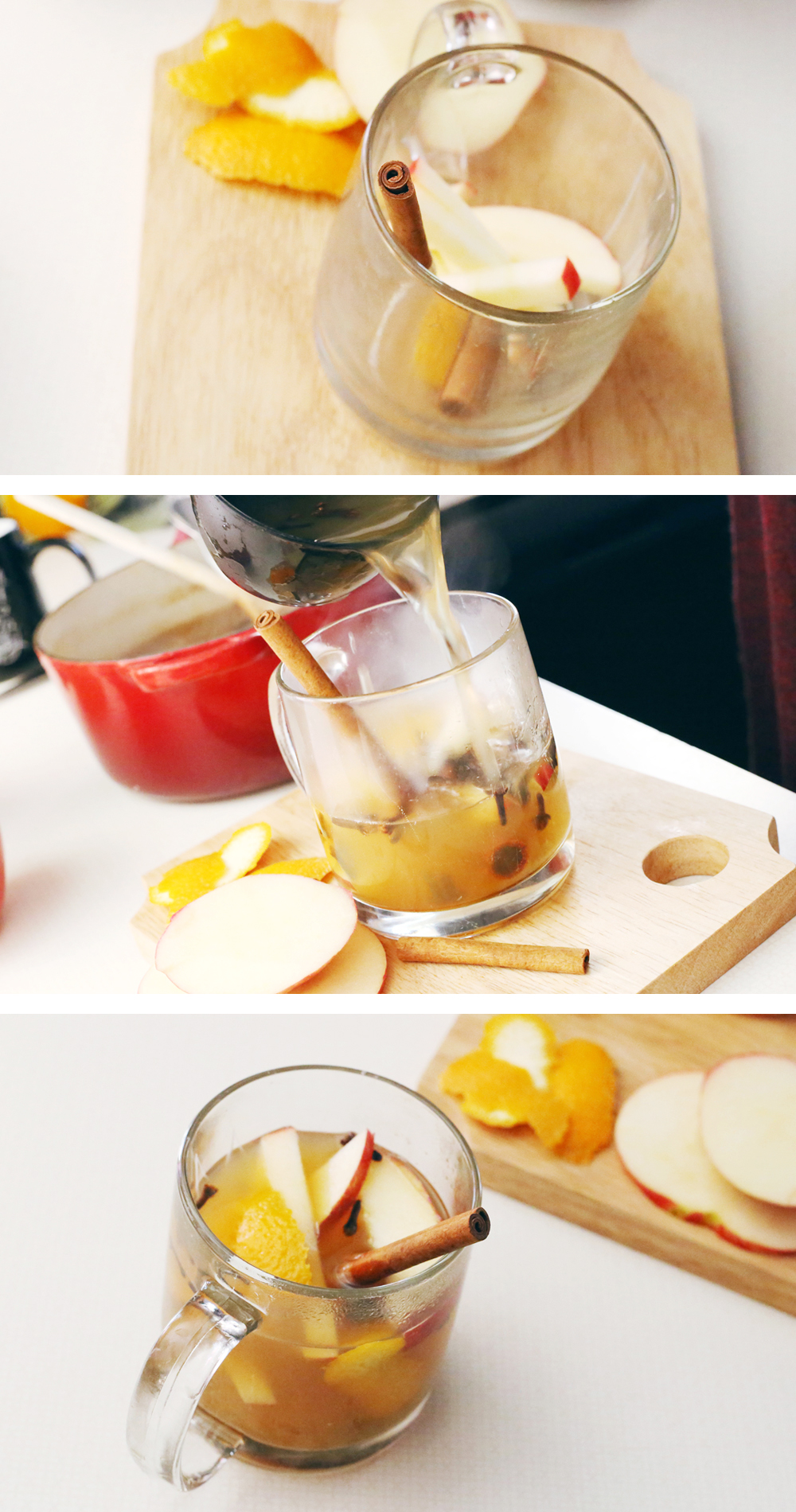 Our hot apple cider print
is a classic take on the recipe, but feel free to be adventurous!  Try adding a pinch of allspice, a slice of ginger, or even a splash of your favorite red wine.
In our opinion, nothing pairs better with hot apple cider than cozying up with a good book.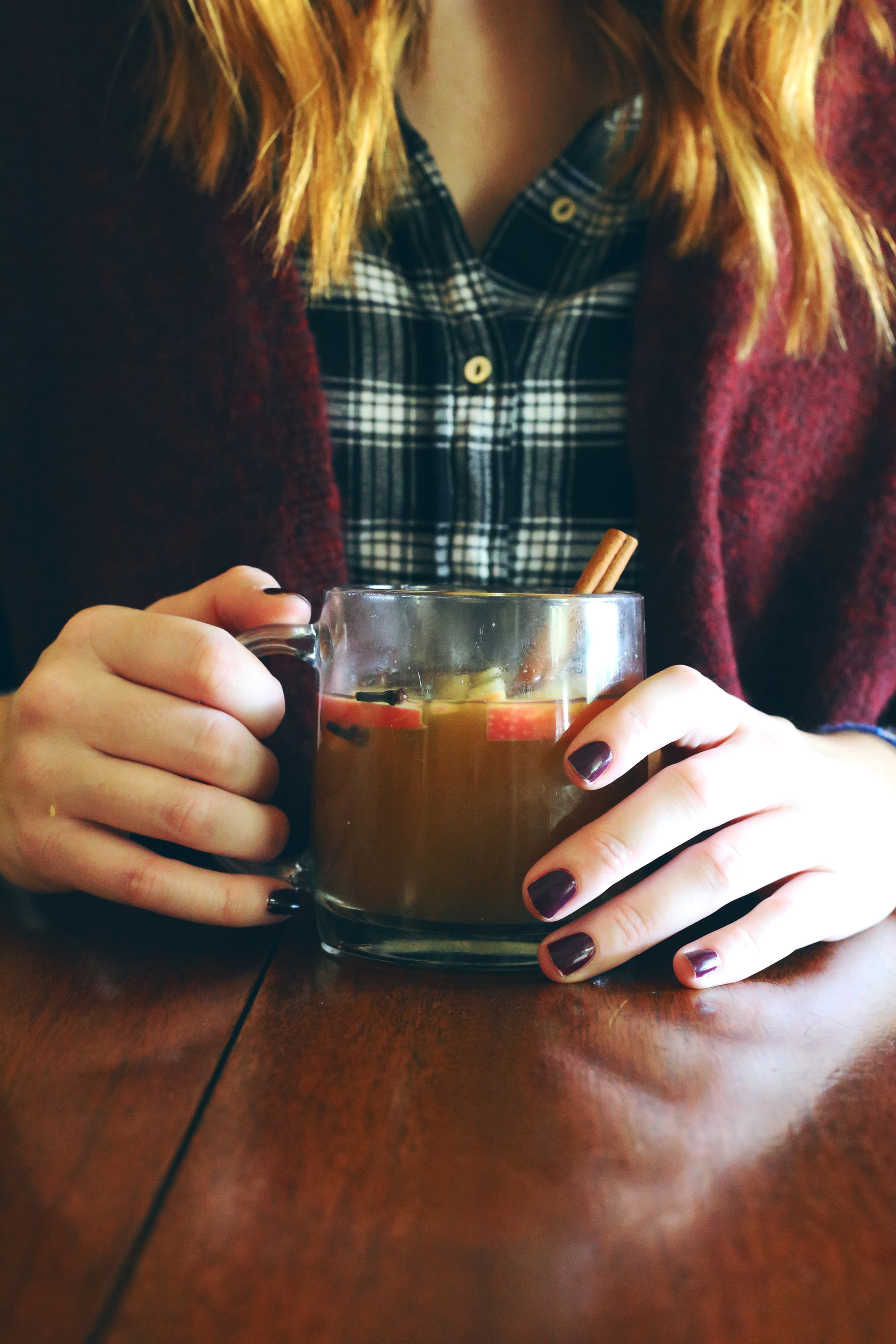 Let us know what's in your favorite cider recipe in the comments below!
Enjoy!