We all know that every kids' focus on Halloween is to get as much candy as they possibly can. I am a candy fiend and sometimes miss the days of carrying a heavy bag of candy bars through my neighborhood. I have to say though, being an adult for this holiday has its perks including the little adult party that takes place inside while the kids are out. Now my focus has shifted to fun Halloween cocktails and desserts!
This pumpkin ice cream pie is so easy to create any day of the week, but when thinking about Halloween I thought it would be fun to add a bit of sophisticated spookiness to the dessert. First up, the pie itself…
The crust is crunchy and delicious, created with corn flakes and peanut butter! Mix 1/4 cup corn syrup and 1/4 cup peanut in a bowl.  Once they are fully combined, add two cups of corn flake cereal.  Fold the cereal into the peanut butter syrup until it seems like the cereal is coated.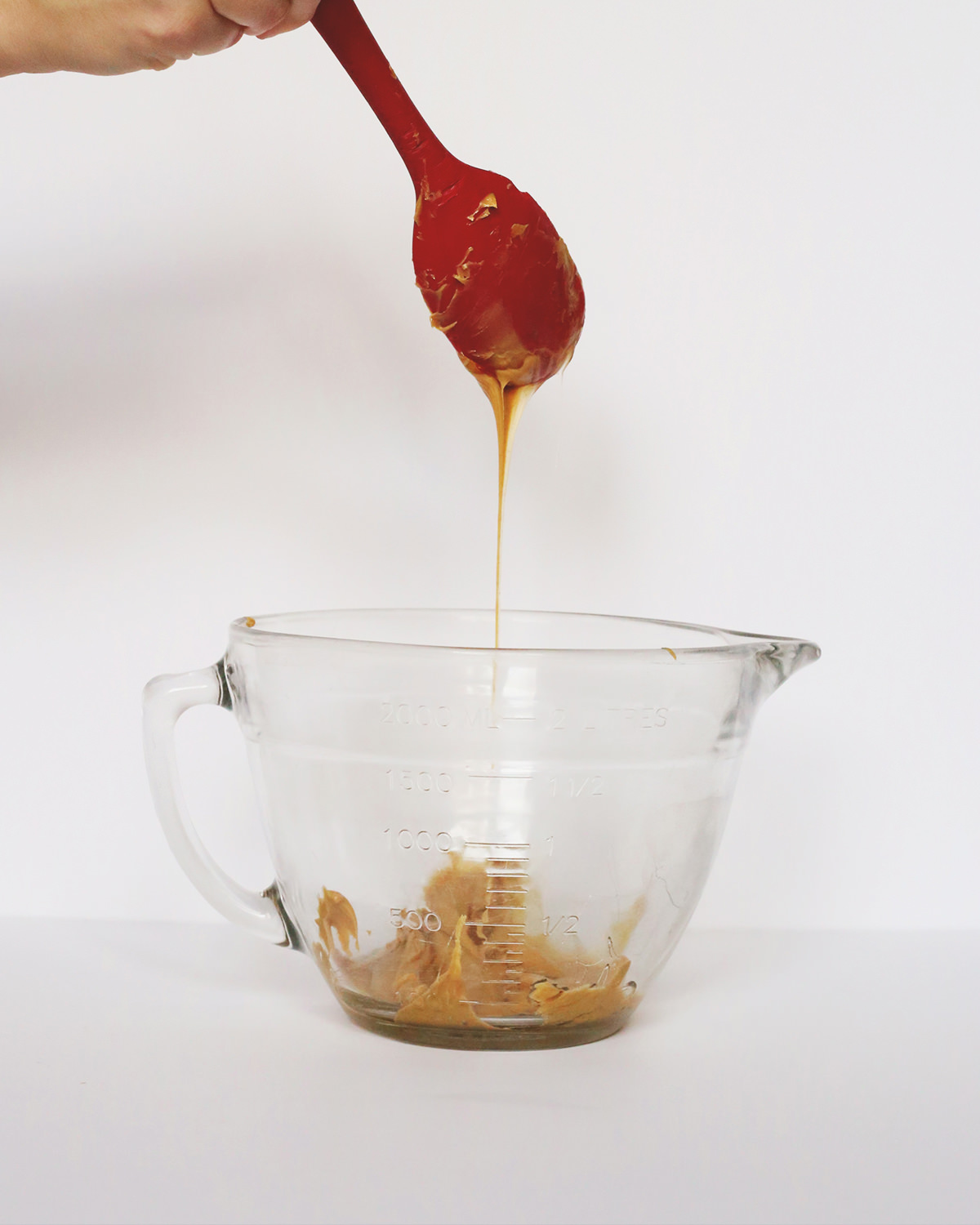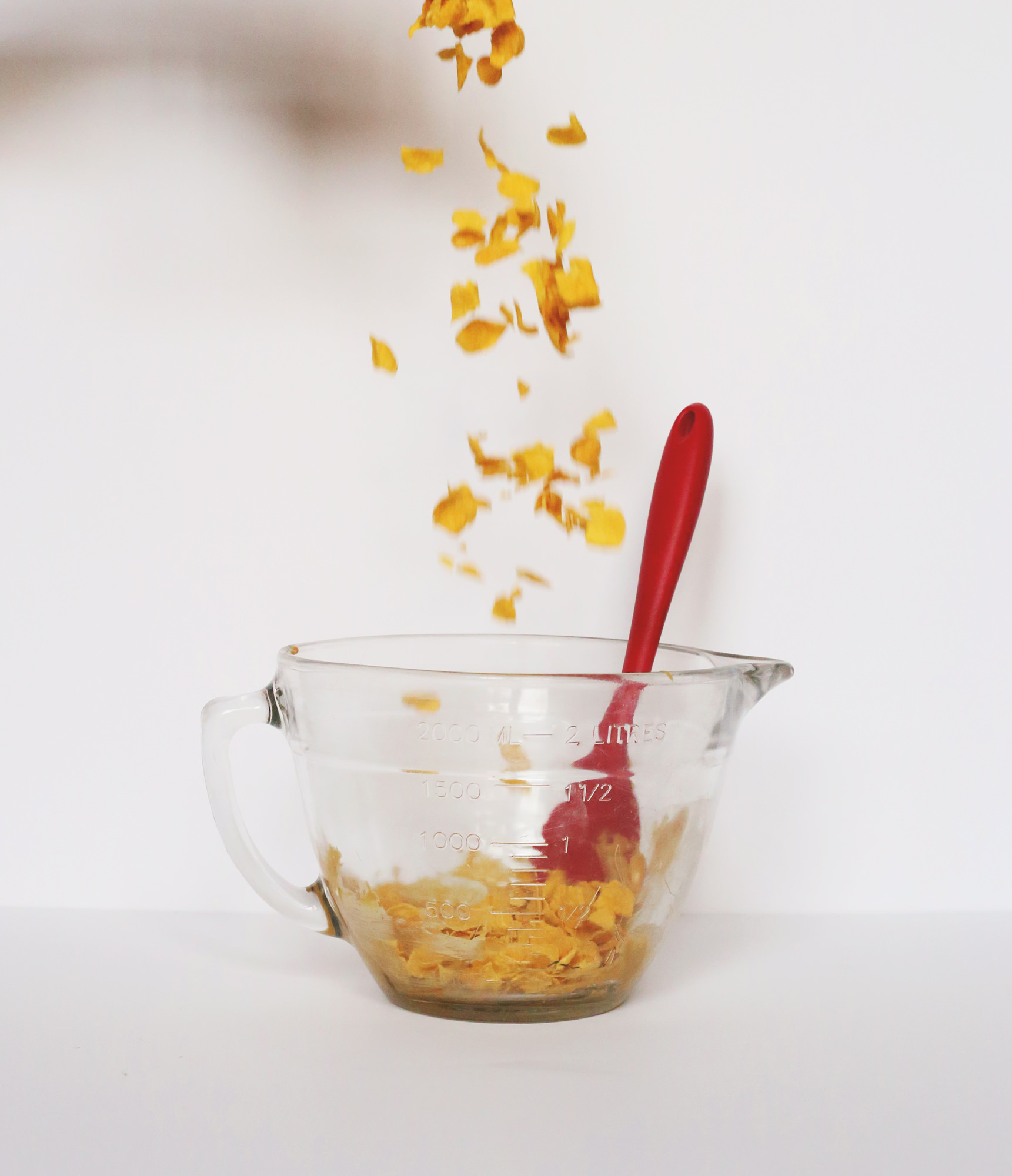 Pour the mixture into a 9″ pie pan and use a wet spatula or spoon to press into the bottom of the dish. It's okay if the cereal smashes a little bit, it helps form the crust!  To set the crust, place in the freezer for 1 hour.
Pumpkin pie ice cream is our delicious "filling" and that gets scooped into the dish and spread evenly with a spatula. Freeze the pie until it is firm.
Now for the spooky detail… While the pie was freezing, I decided to use melting chocolate or dipping chocolate to create a spider web!  On one side of wax paper, use a marker or pen to draw out your web.  Flip the wax paper over so that the marker does not contact the chocolate.  Once the chocolate is melted, pour into a sandwich bag and snip off a corner to create a small tip.  (I used this as a DIY piping back to squeeze out the chocolate neatly on the wax paper.) This makes it really easy to trace your marker and create a large spider web!  You can make mini ones to decorate your pie, or one large web.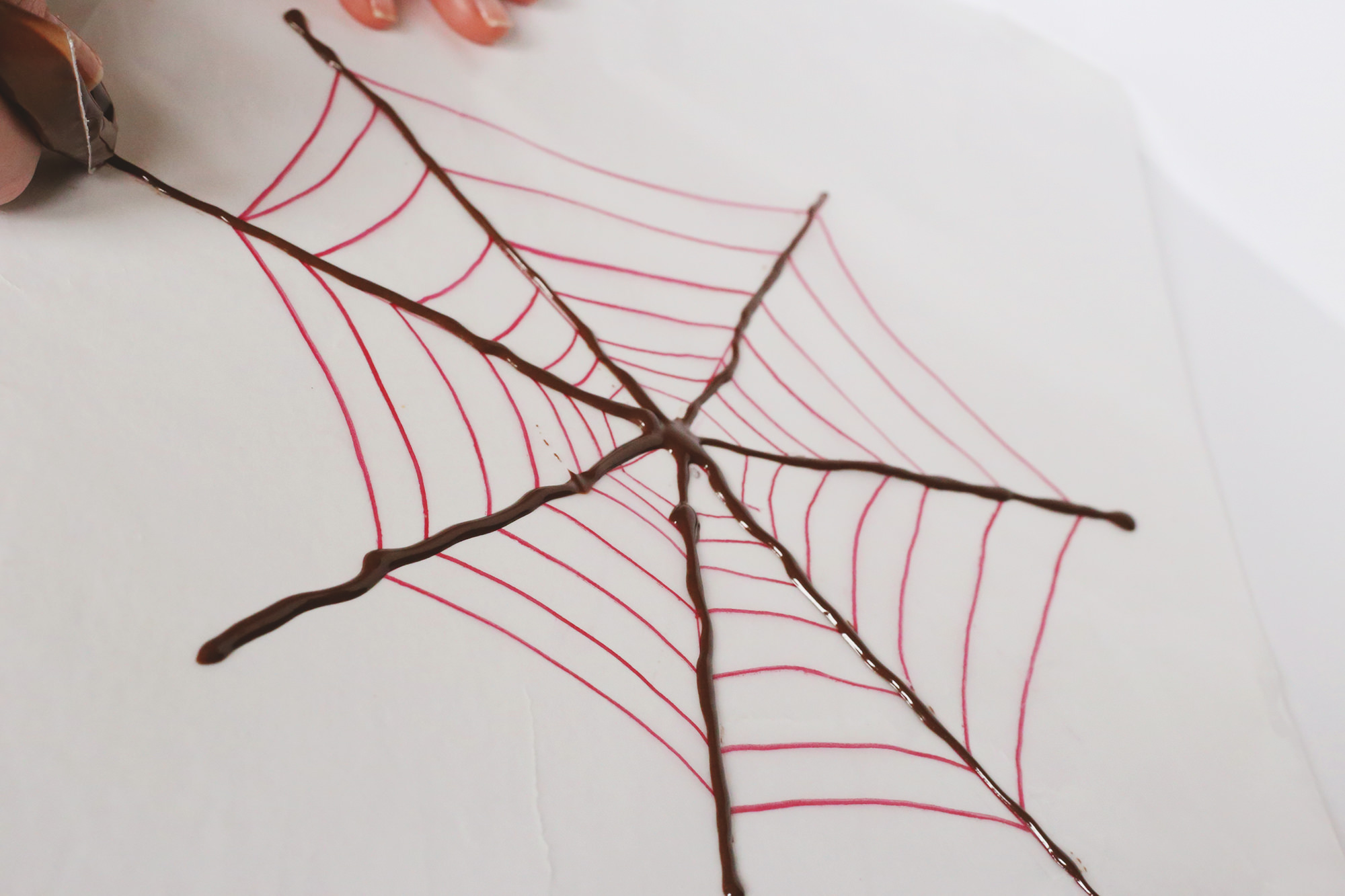 Let the chocolate set at room temperature first, then place in the refrigerator for a few minutes until you notice the chocolate curling up away from the wax paper.  Carefully peel the web from the paper and place onto your pie!
I found some really fun candy eyes and thought that would be a cute addition!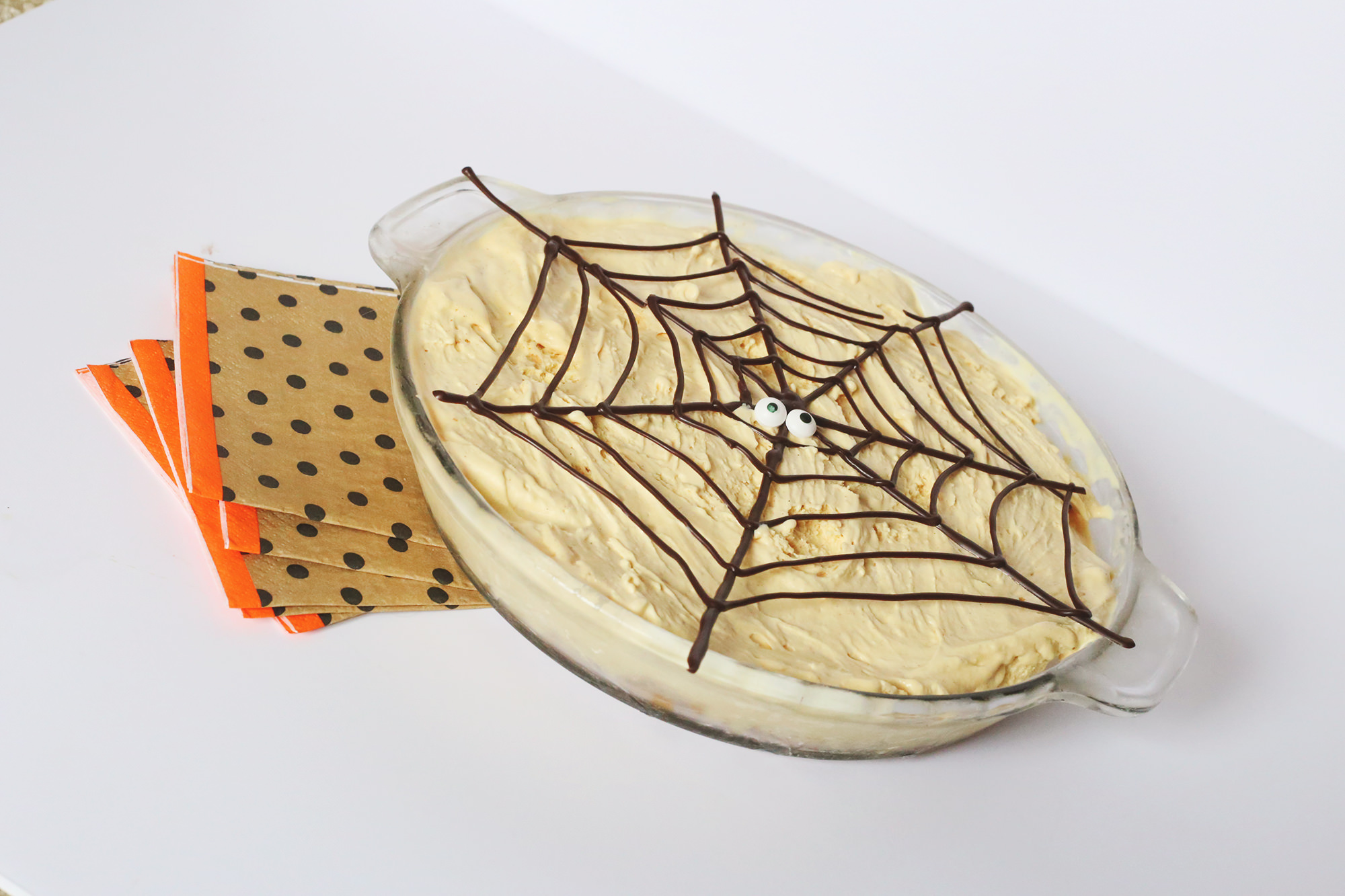 There's a nice crunch when cutting into the pie as the chocolate breaks up into little pieces that will decorate each piece!  The cornflake crust has just a hint of peanut butter that goes so well with the pumpkin ice cream.  It it such a fun and simple treat for the season!
I hope this inspires you to make a little extra something for your Halloween parties!  I will be enjoying it among loved ones come Saturday.
Have a safe and happy Halloween!
Pumpkin Ice Cream Pie:
1/4 cup peanut butter
1/4 cup white corn syrup
2 cups corn flakes,  slightly crushed.
1 quart pumpkin ice cream, softened. 
1 package of coating/dipping chocolate (Start by melting only four squares of chocolate.  Melt more if necessary)
Mix together peanut butter and corn syrup.  Add in cereal and make sure corn flakes are coated. Press crust mix in pie tin with wet spoon and freeze for 1 hour. Spread softened ice cream in frozen pie crust shell.  Freeze until firm.  To cut, run your knife under hot water and then cut into pie.  Enjoy!
Photos courtesy of Jenny Poe