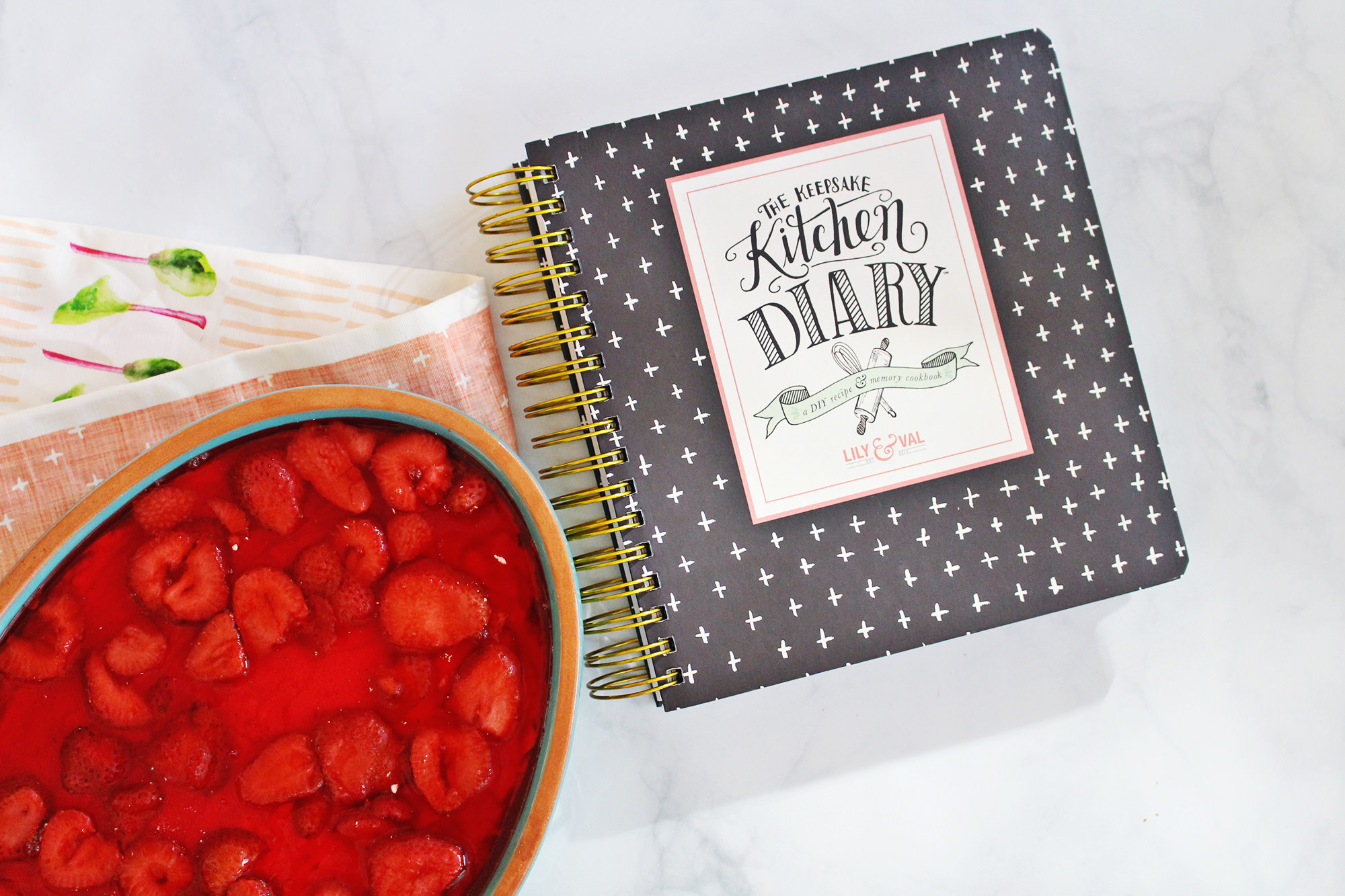 A few weeks ago, we had friends coming over for dinner on our deck and I was looking for a summery dessert to make! After consulting the pages of my Keepsake Kitchen Diary, I decided on my Mom's Strawberry Pretzel dessert.  It is always a crowd pleaser and one that instantly takes me back to summers growing up.  It's really easy to make too!
My mom filled in this particular recipe in my Keepsake Kitchen Diary with her own beautiful handwriting. I have many more family recipes I'd like her to write in for me. There's just something so special about having her writing in my book.  I will treasure that forever.
 This strawberry pretzel dessert is amazing because the cream cheese and whipped topping make it creamy, while the strawberries and jello add a fruity sweetness. The pretzel crust creates a buttery, salty element that complements the whole thing. As my Mom wrote above, everyone loves it!
By the way, how cute is this tea towel? It is from the Up North Market on Etsy.
The dessert is created in three steps: the crust, the filling, and the topping.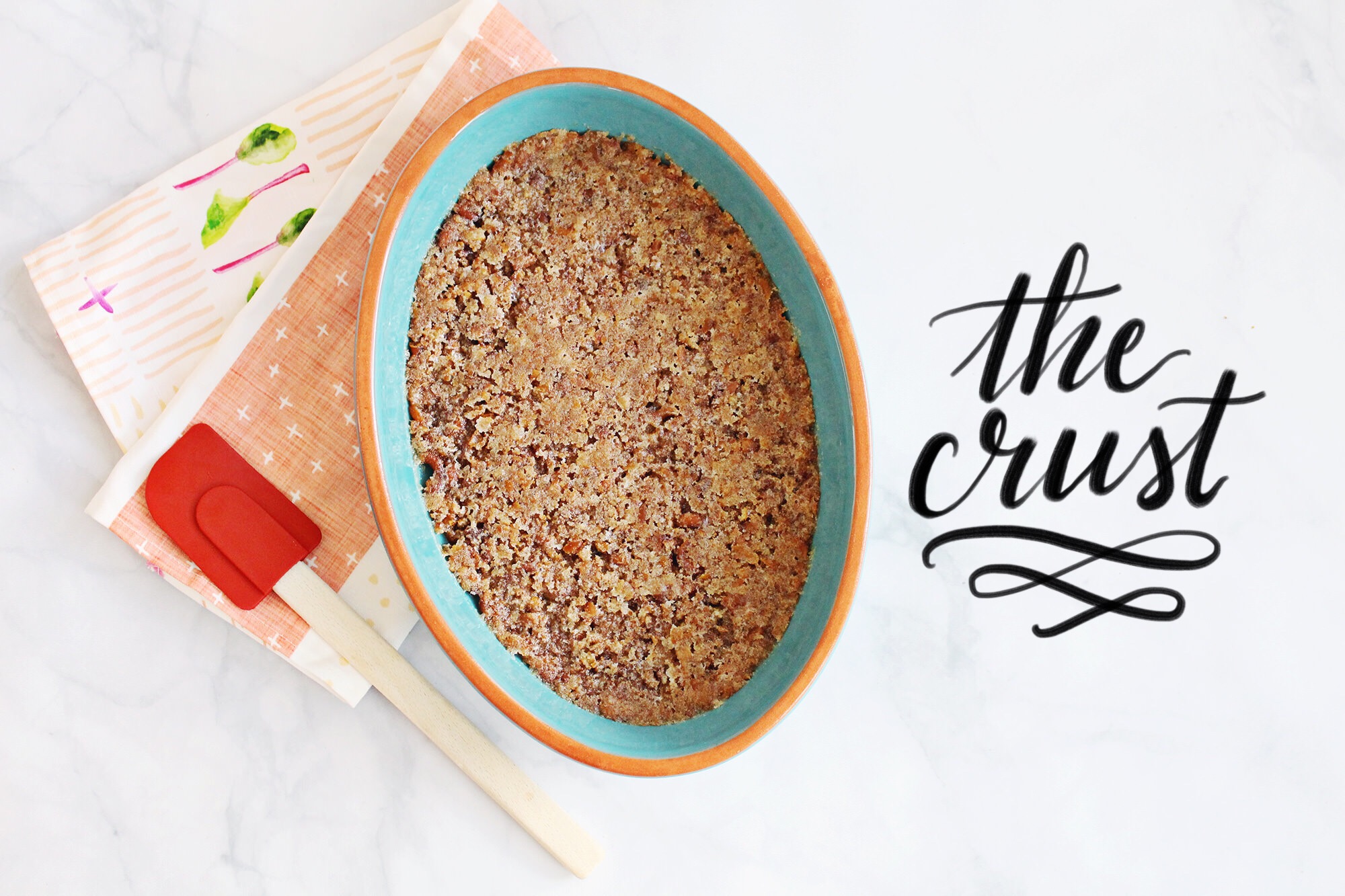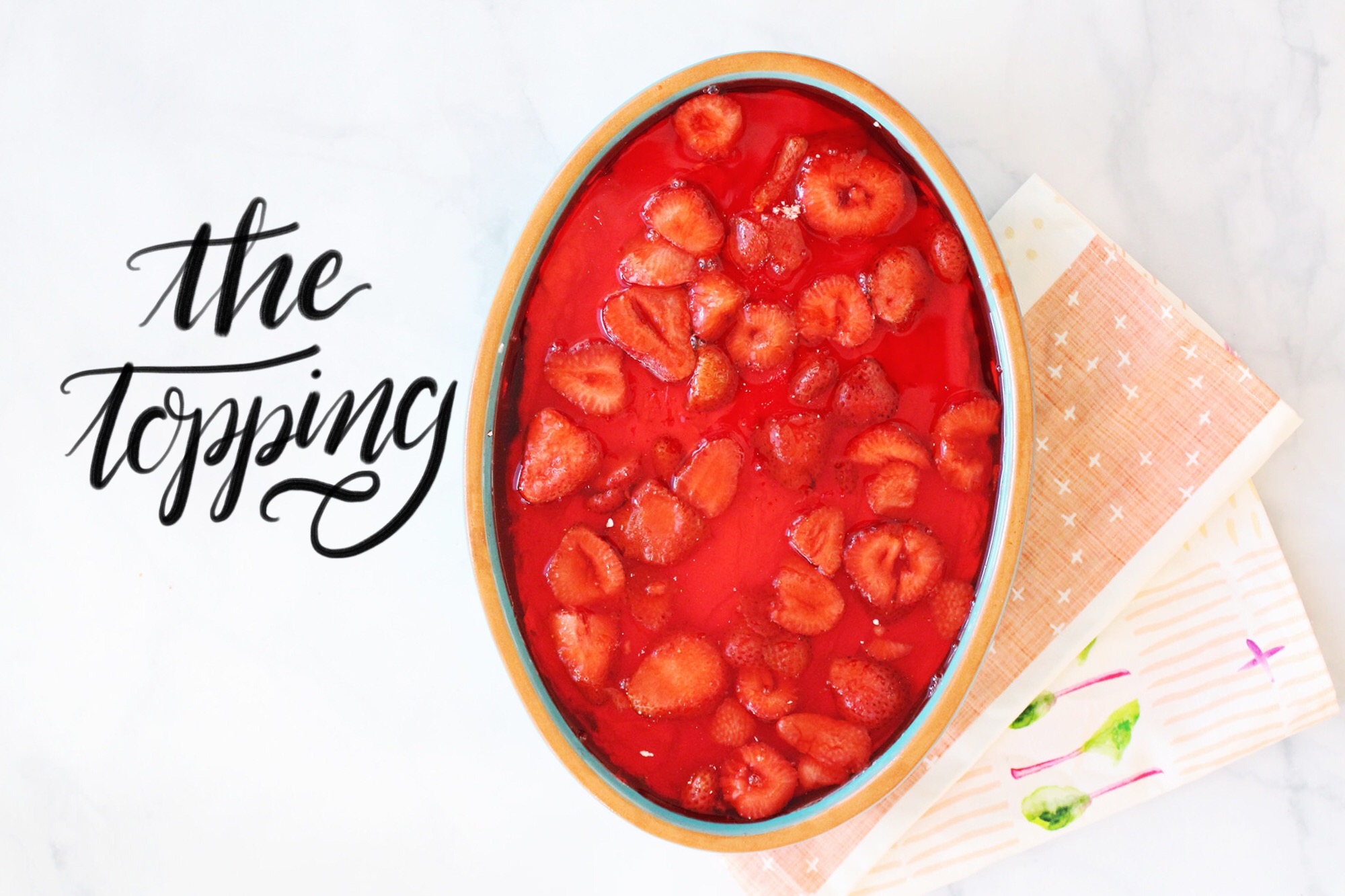 I was so happy to create this nostalgic dessert for my friends! I hope you enjoy it too!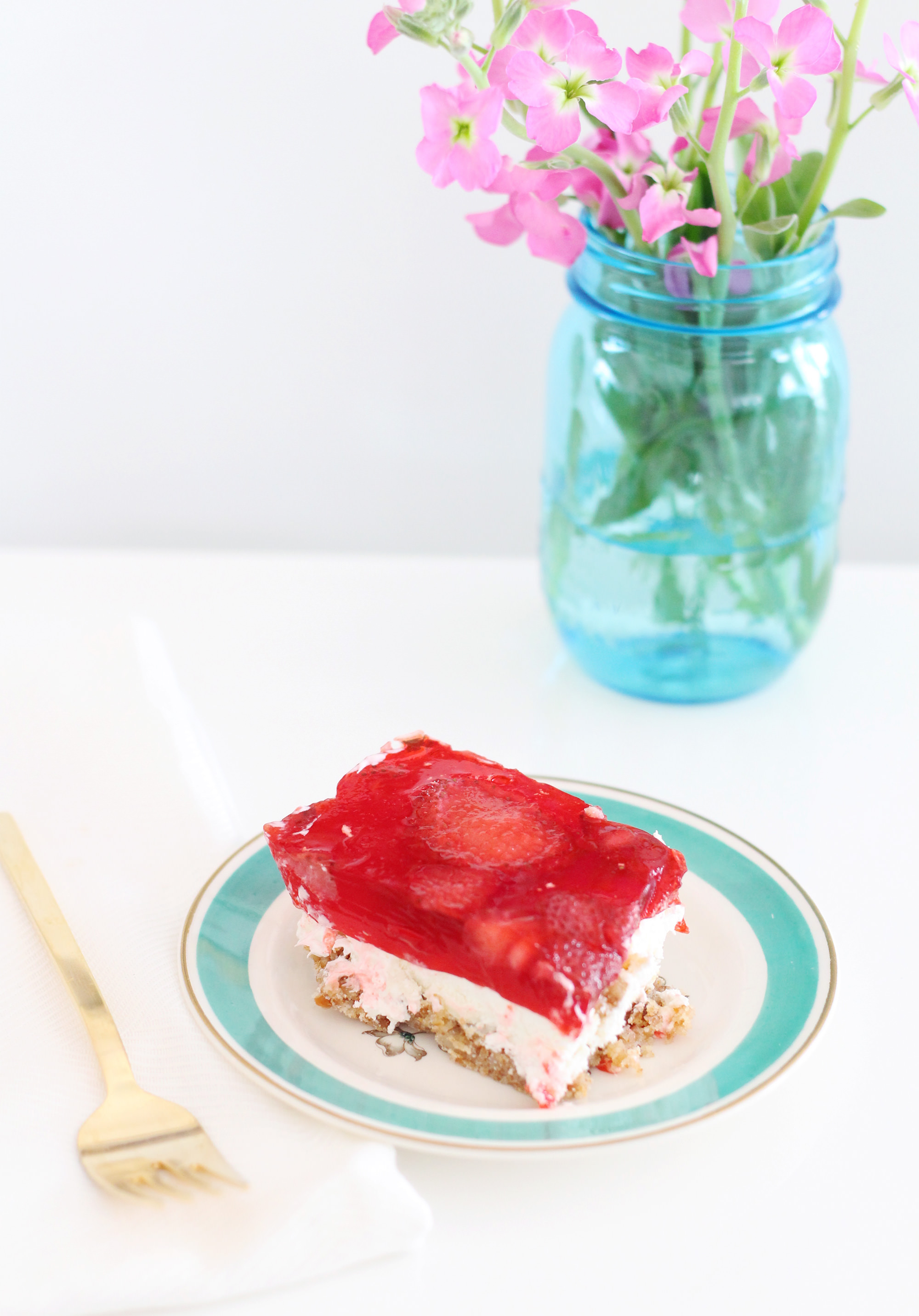 Strawberry Pretzel Dessert Recipe
Ingredients:
2 cups crushed pretzels
3/4 cup melted butter
1/2 cup sugar (for crust) / 1/2 cup sugar (for filling)
1 -8oz. package cream cheese
1 container of whipped topping
6 oz. strawberry jello
2 – 10 oz. bags of frozen strawberries
2 cups boiling water
Directions:
Crust: Mix pretzels, butter, and sugar. Pat in a 9″ x 13″ pan. Bake at 350 degrees for 10 min. Cool thoroughly.
Filling: Cream together cream cheese and sugar. Fold in whipped topping.  Pour into cooled crust.
Topping: Mix jello and boiling water. Add strawberries. Refrigerate until partially set. Pour over filling and refrigerate.
Although I've had this dessert many times, this was my first time making it, so I made sure to write that in my Kitchen Diary. I also added another "memory" line to record the fun evening we had with our friends.