We are so excited about our new Keepsake Kitchen Diary Crafting supplies! Having supplies that specifically coordinate with both the classic and the lemon Keepsake Kitchen Diaries takes adding recipes to a whole new level of fun.
(P.S. We have been so overwhelmed with the response to the Keepsake Kitchen Diary, that there are limited numbers for Mother's Day! Classic Keepsake Kitchen Diary is still available on lilyandval.com. You can find your Lemon Keepsake Kitchen diary at Barnes & Noble or on Amazon)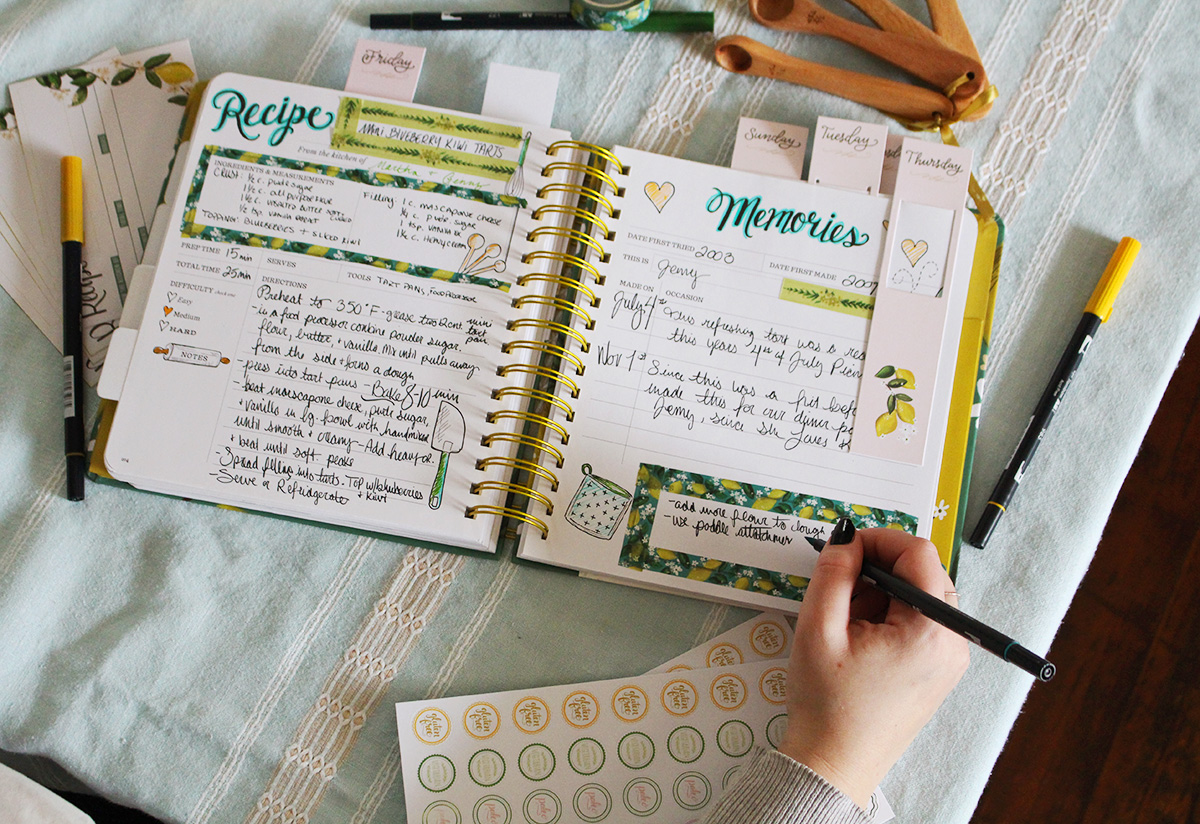 This recipe for Mini Kiwi Tarts is so fun and perfect for a Mother's day luncheon, baby or bridal shower, or even a summertime dinner party.
For the Kitchen Diary crafting of this sweet and simple recipe, I was inspired by the colors of the kiwi and the beautiful Lemon themed crafting supplies.
For this spread I used:
-Lemon Weekly Meal Planning Bookmarks
-Yellows & Greens Dietary Restriction Stickers
-Markers in coordinating colors you like ( Tombow Dual Brush Pens used here)
The Keepsake Kitchen Diary has such an organized page layout that gives you plenty of opportunities to add information about your recipes and the memories attached to those flavors and experiences. I especially love to use washi tape to outline some of the special areas or important information for the recipe like the title, directions and notes sections. This helps visually divide your recipe for easy use and just looks pretty!
Since this recipe is "vegetarian friendly" I used a coordinating "Vegetarian" dietary restriction sticker. These stickers are great to add to your index pages and the recipe spreads themselves to help you when you need to find a certain type of recipe in a pinch. This also makes dietary meal planning a cinch with other labels like "gluten free" and "paleo" also available in the pack.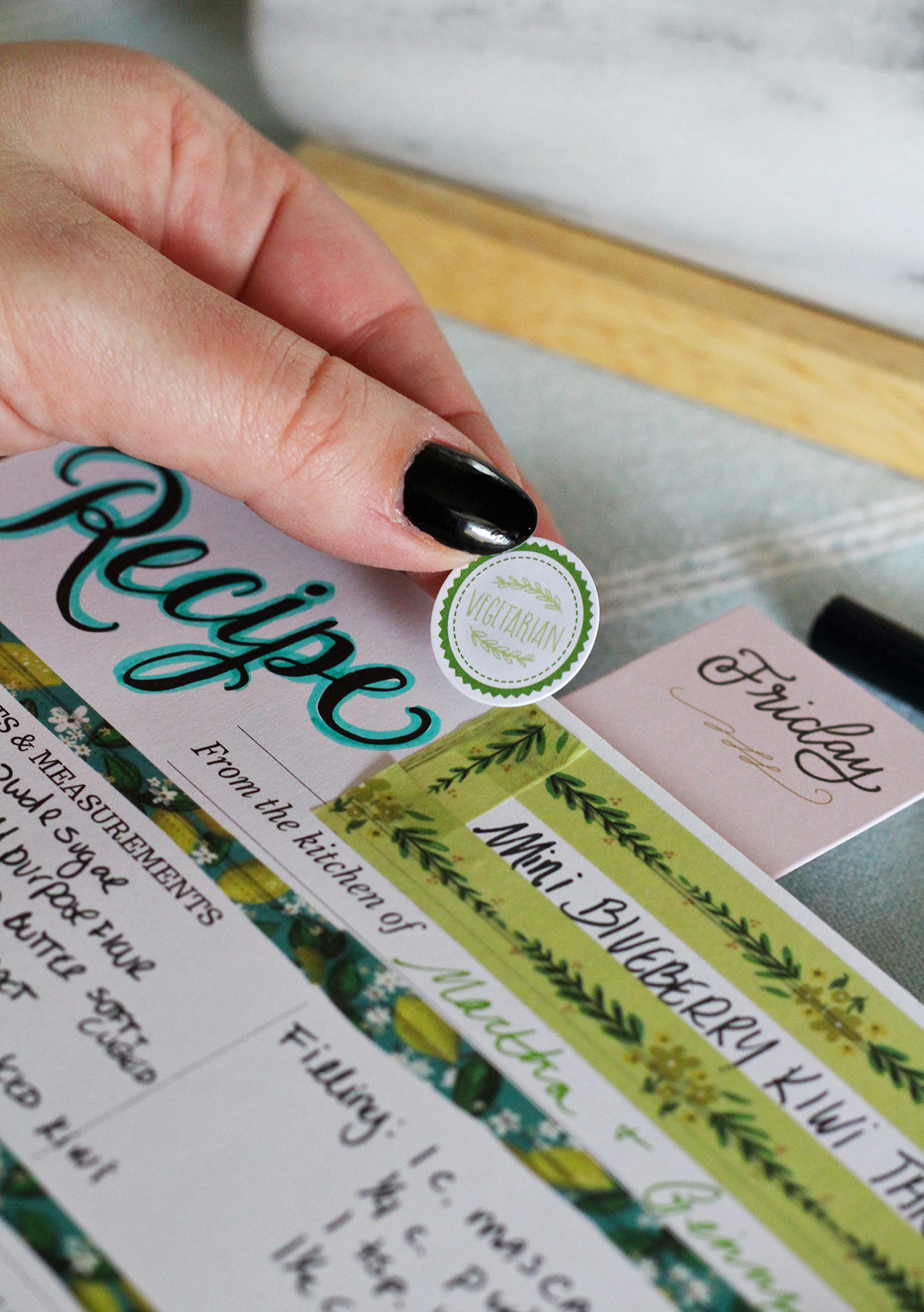 The Weekly Meal Planning Bookmarks are a beautiful and clever way to mark any recipe you would like to use throughout the week. We all try to do meal planning and grocery shopping in an organized way…and usually, struggle to plan ahead. So why not make it a little more fun by matching your bookmarks to your recipe spread motifs?!
It's wonderful to have these crafting supplies to help organize and decorate each recipe in the special way it deserves. I can't wait to share more Keepsake Kitchen Diary Crafting ideas with you! Happy Baking!