Green foods are good for you, and good for St. Patty's day…well any day!
I love coming up with recipes. A few years ago, after growing an abundance of basil, I decided to whip up my own spin on the classic, versatile pesto.
For this recipe, you can use more than just the basil leaves. Since you will be blending the basil, feel free to use some of the stalks as well.
I also like to use good quality olive oil. Once you start investing in the good stuff, you will never go back. The flavor of your pesto will have so much more depth.
You will also need some Pink Himalayan sea salt. You can use regular salt sure, but I have found the flavor is much better with sea salt.
You can also use fresh garlic or garlic powder, just adjust the amount to taste if you choose to use fresh cloves.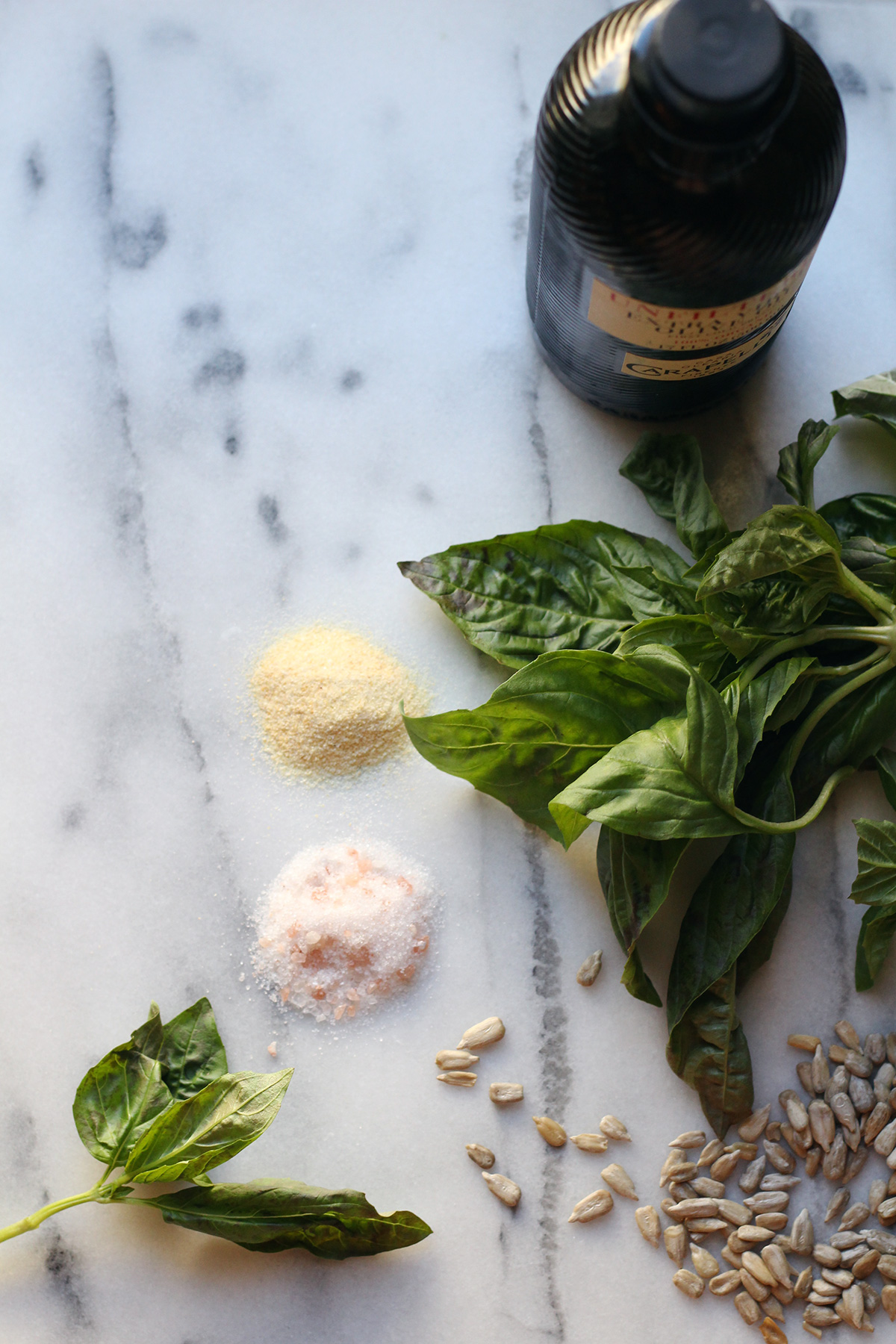 A food processor, blender, or any good grinder will do the trick! I use a NutriBullet and it makes just the right size batch of pesto.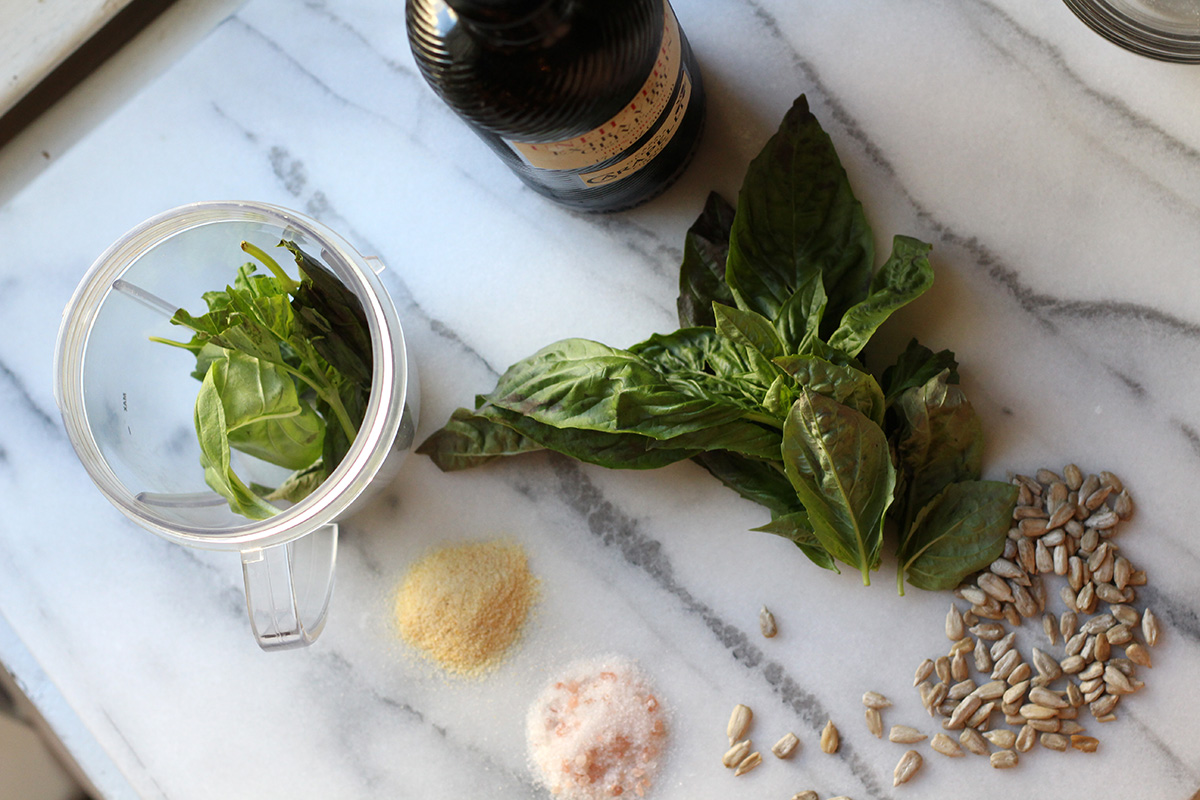 For a little added flavor, feel free to add some onion. Yellow or red are my personal favorites, depending on what I have on hand.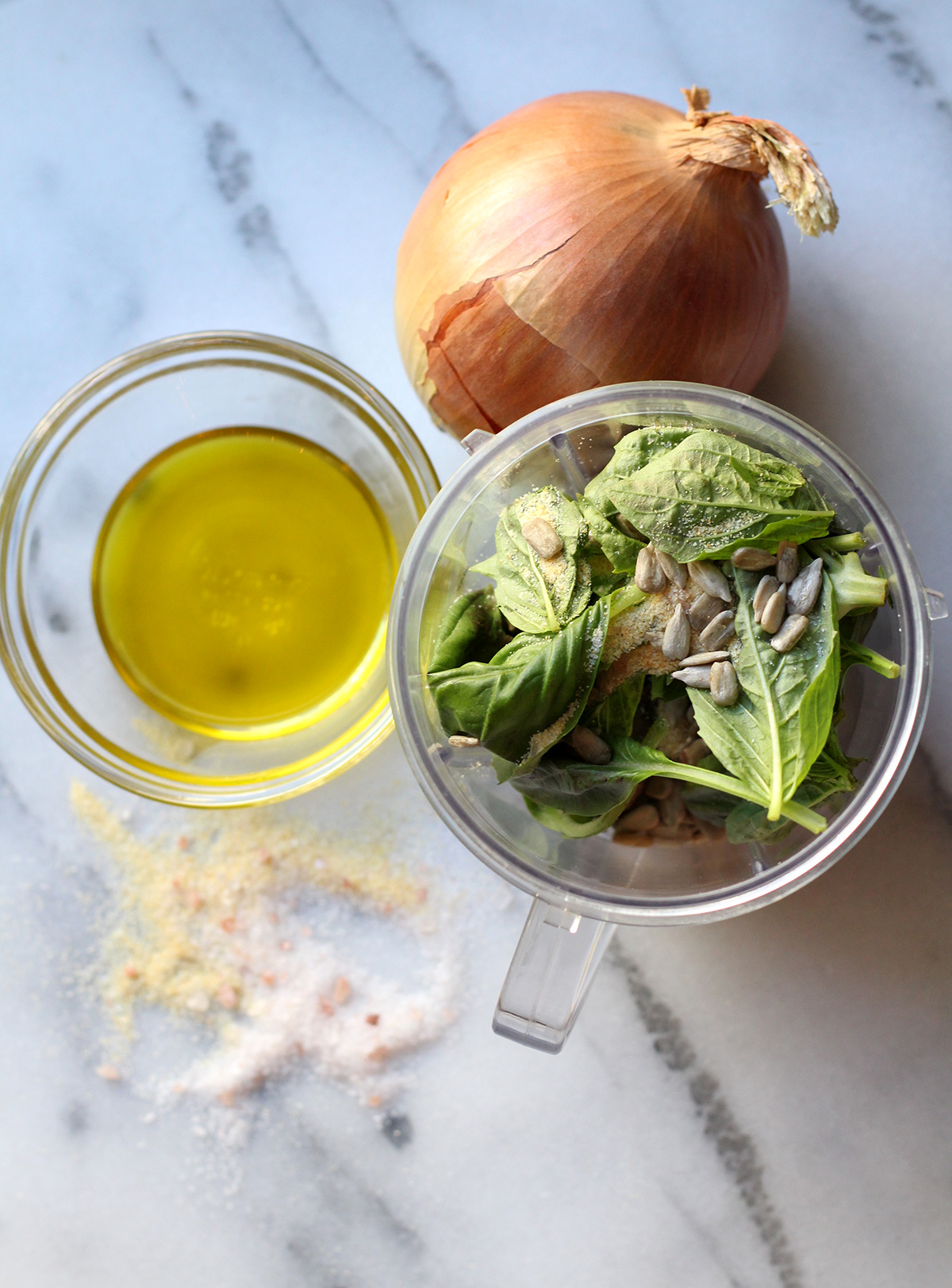 Raw sunflower seeds are a great replacement for pine nuts. I personally prefer the flavor of sunflowers seeds since they give the pesto a nice texture variation and subtle, nutty flavor.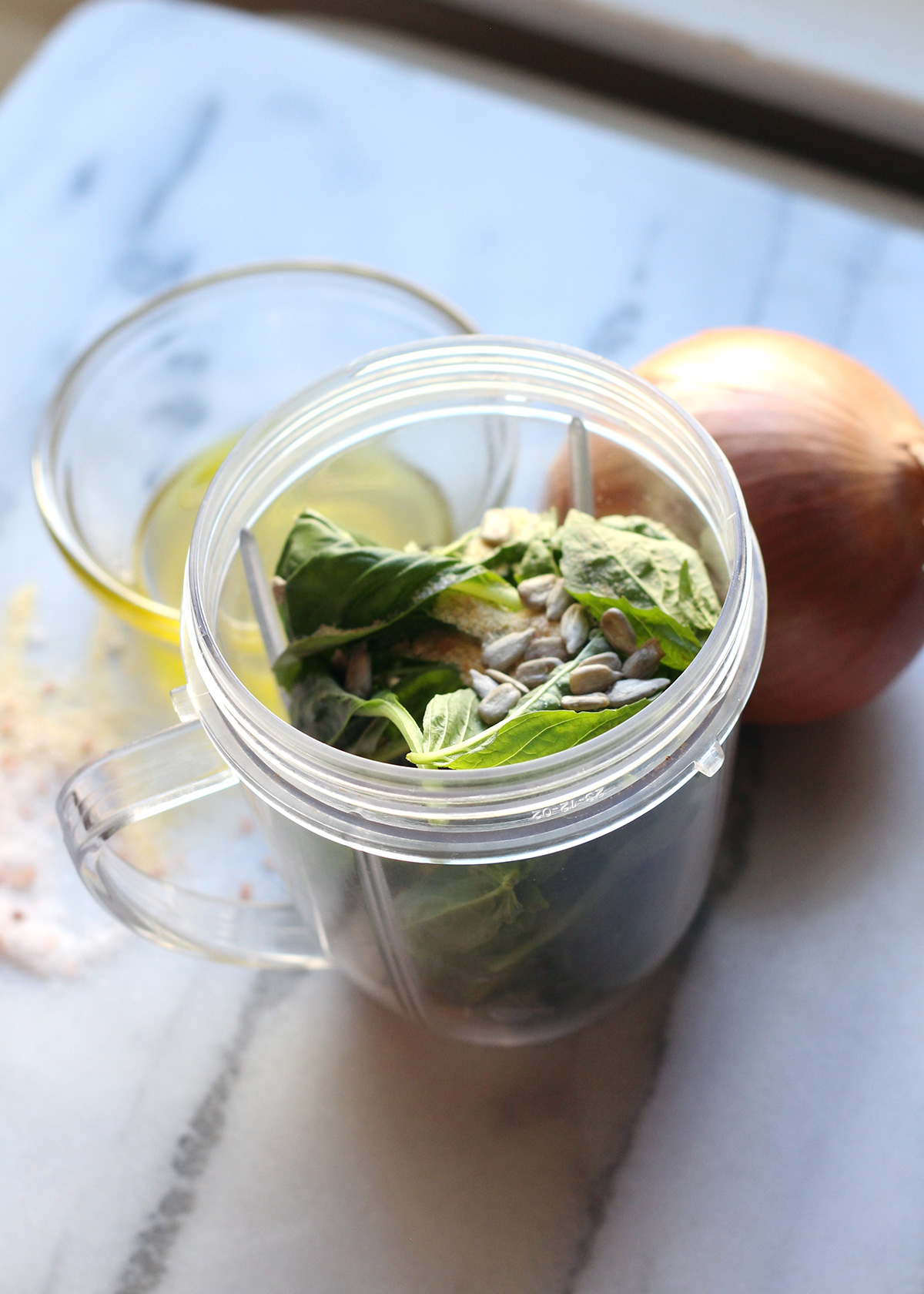 You simply blend the pesto until it is a nice spreadable texture. Add oil until you reach the consistency you desire.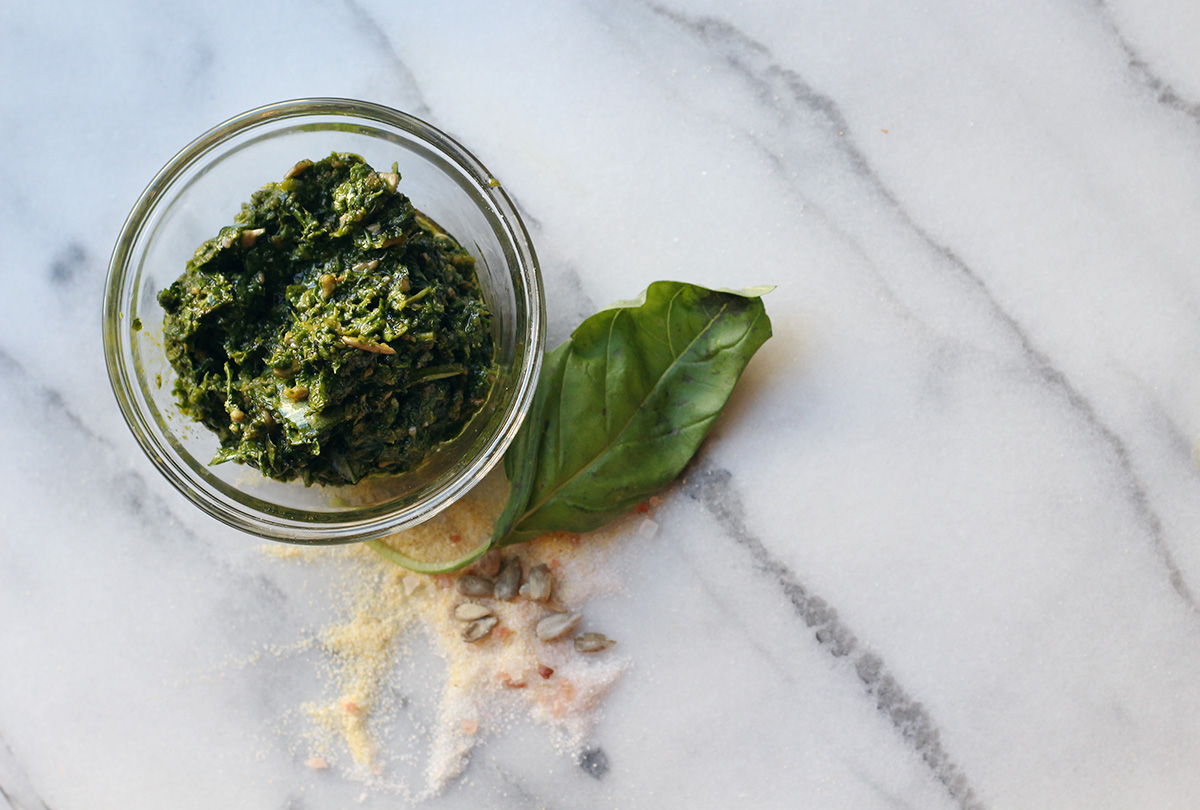 Depending on whether you are using the pesto as a spread or in a pasta dish, you may want to blend it more or less.
The beauty of this recipe is that you do not need to measure anything! Everything can be adjusted to how much basil you have or how strong you prefer your flavors. To get you started, try these suggested measurements. * sunflower seeds, salt, pepper, garlic, onion are all subject to your taste, but start with less…you can always add more!
Basil Pesto:
2 cups Fresh Basil

2 tbsp Extra Virgin Olive Oil

2 tbsp Sunflower seeds*

1/4 tsp Pink Himalayan Sea salt*

1/4 tsp Cracked Black pepper*

Garlic (fresh or powder)*

Onion (fresh or powder)*
Blend all ingredients in a food processor until you've reached your desired consistency.
If you need to add more seasoning, make sure to do so in the blender so that you can mix your ingredients thoroughly.
When I come up with recipes that seem to be a hit, I always make sure to add them to my Keepsake Kitchen Diary. This is the perfect place to keep track of inventions to make again and again. I hope you enjoy!