Welcome to a continuation of  The Art of the Picnic series!
Today's theme involves one of my favorite things: brunch!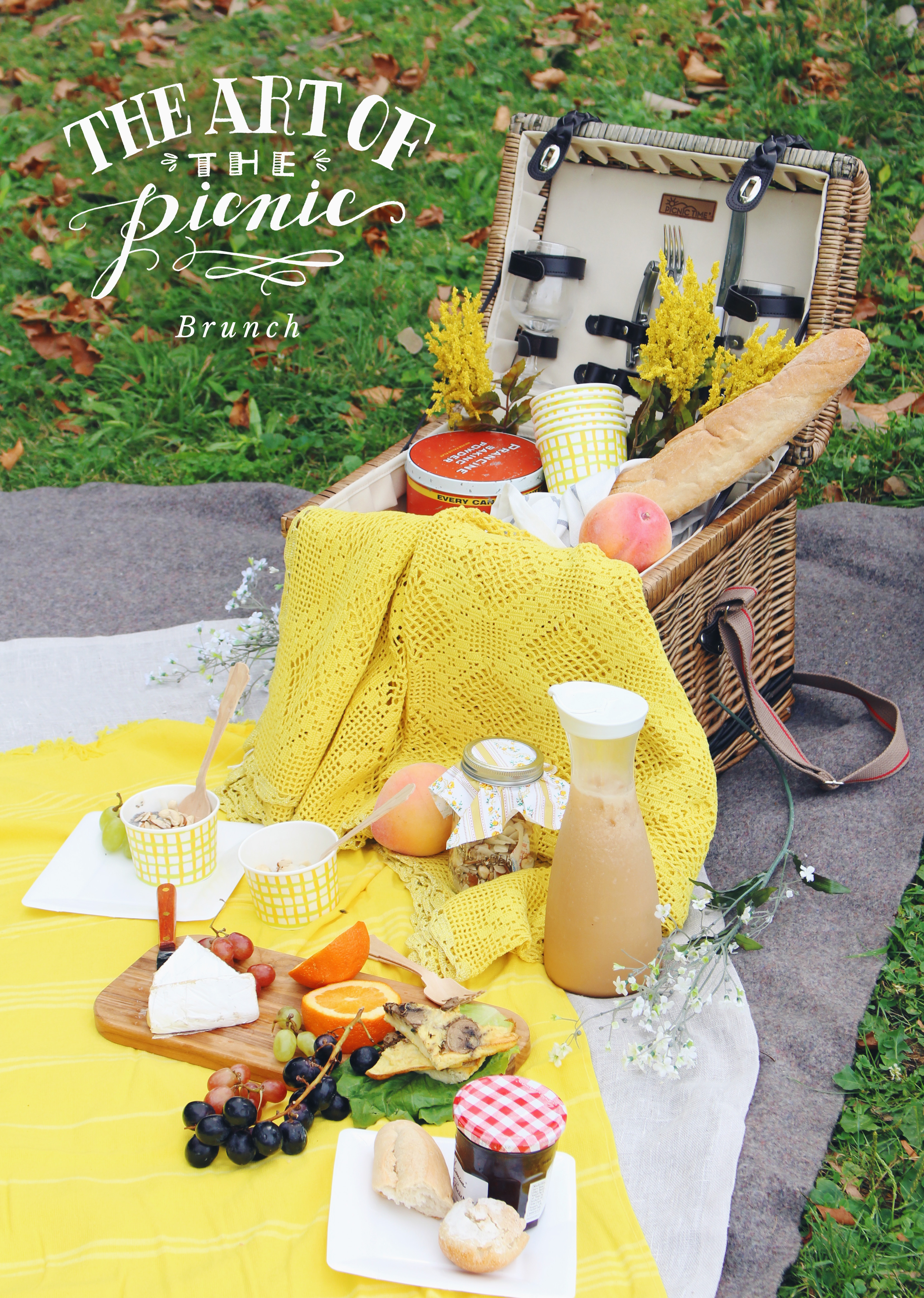 This picnic is yet another example of how easy it is to change up just a few elements and create something completely fresh and special. As we've mentioned in the series, layer your blankets. Our blankets begin with a base layer to protect from the damp ground. Then, a cheerful yellow tablecloth and yellow throw are layered on top, bringing a sunny vibe to a morning affair.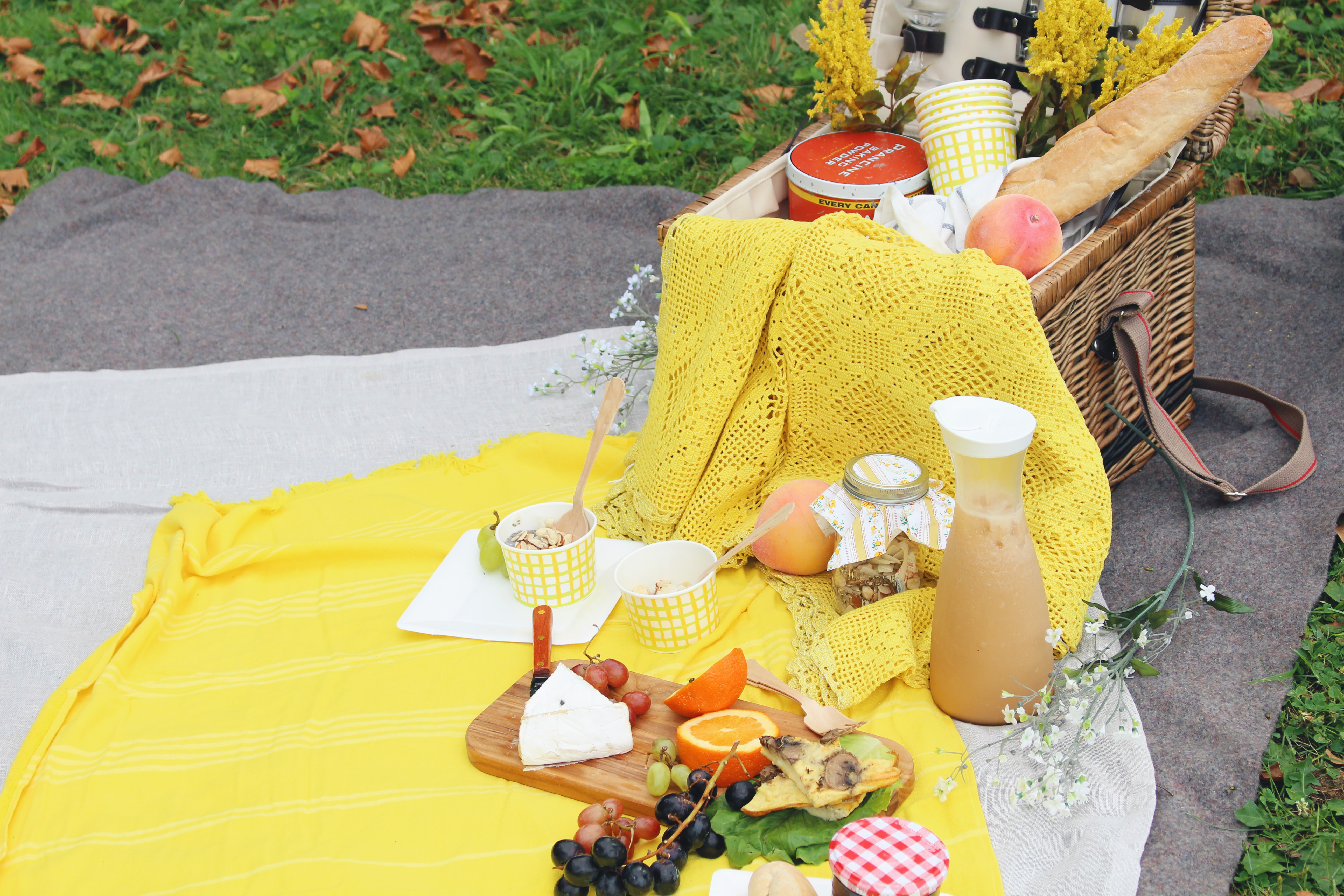 A must-have at brunch is coffee! Ours was made using iced coffee concentrate from Trader Joe's with whole milk added to taste. Instead of adding water to the concentrate, use ice! That way, the coffee won't dilute when the ice melts. Cute paper cups can double as coffee cups and bowls for chia pudding (recipe below)! 
A brunch menu filled with simple, easily transportable items is best along with staples of fresh fruit, brie cheese, French baguette and fruit preserves.
Chia pudding is healthy, delicious and customizable! Once the pudding base is created, each person can top it with items of their choosing. Nuts, seeds, honey, and cocoa powder are all good toppings to experiment with.
To make the chia pudding: In a small dish, combine 1/4 cup chia seeds to 1 cup unsweetened coconut milk. Let sit overnight. The chia seeds and milk will gel together to form a pudding consistency.
Dry toppings can be mixed together into a mason jar topped with fabric for a practical, yet pretty container. We used a combination of roasted coconut strips, cashews, almond slices, and sunflower seeds.
The cutlery is made from sustainable birchwood. They are 100% biodegradable and a nice alternative to plastic ware!