After already heading out on a few road trips ourselves this summer, we know there are a few ways your trip can go a little bit smoother!  Follow these tips to make your car ride easy and enjoyable! Plus, pick up some tips for getting creative & making memories along the way.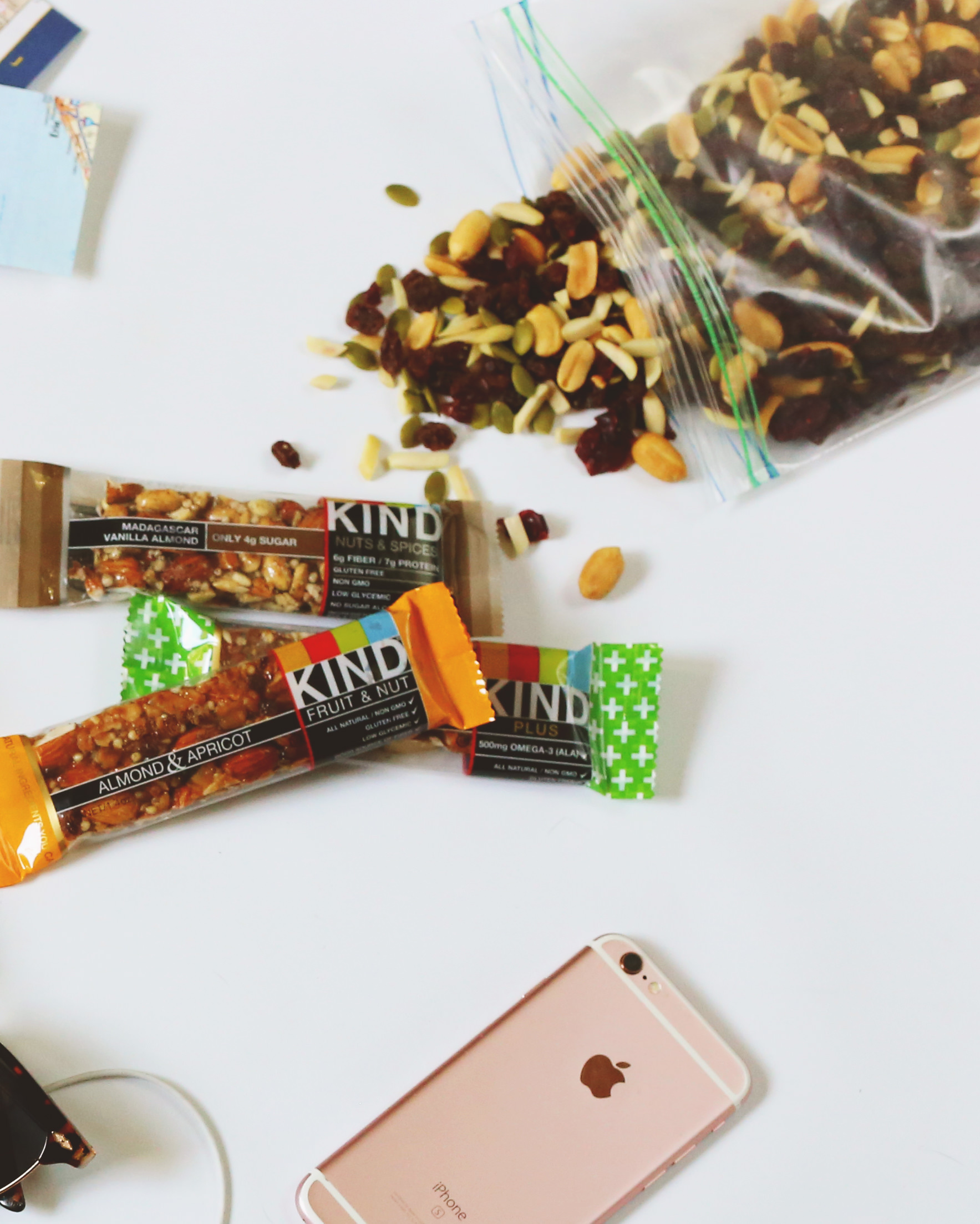 1. Pack all the snacks 
We love stopping and eating at restaurants on the road, but there are in-between times that you don't need a whole meal, just a few things to snack on.  Plus, it's just fun to snack while you're enjoying the views from the car! A simple trail mix or granola bar will keep your detours at a minimum.
L&V Road Trip (Trail) Mix
1 cup unsalted peanuts
1 cup slivered almonds
1 cup dried cranberries
1/2 cup pumpkin seeds
Mix together and enjoy!
2. Grab a map (or two)
Rest stops are great places for stretching your legs and getting fresh air.  They're also really great for grabbing some road maps!  Although we typically use our phones to keep us heading in the right direction, old-fashioned paper maps come in handy for all types of DIYs when you're home from the trip!  Gift tags, wrapping paper and more look a little cooler when made out of interstates and highways. Plus, you'll have a memory associated with them! You could also use the maps as a backdrop for a trip memory box.
3. Download the right apps (because they can make all the difference!)
For the best directions and routes – Waze
To read a book while driving – Audible
For finding restaurants and interesting landmarks along the way – Roadtrippers
4. Make memories along the way
Postcards are great to send to friends and family, but we absolutely LOVE the idea of sending postcards to yourself!
Pack stamps in your car to have on hand for when your cross into a new state, or stop somewhere for lunch.  Grab a postcard at a gift shop or rest stop from the area, write down a fun note to yourself or something you want to remember and drop it in the mail!  This will definitely make coming home a lot more fun! The different stamps and locations will help remind you where you stopped and keep you smiling about the trip days after you return.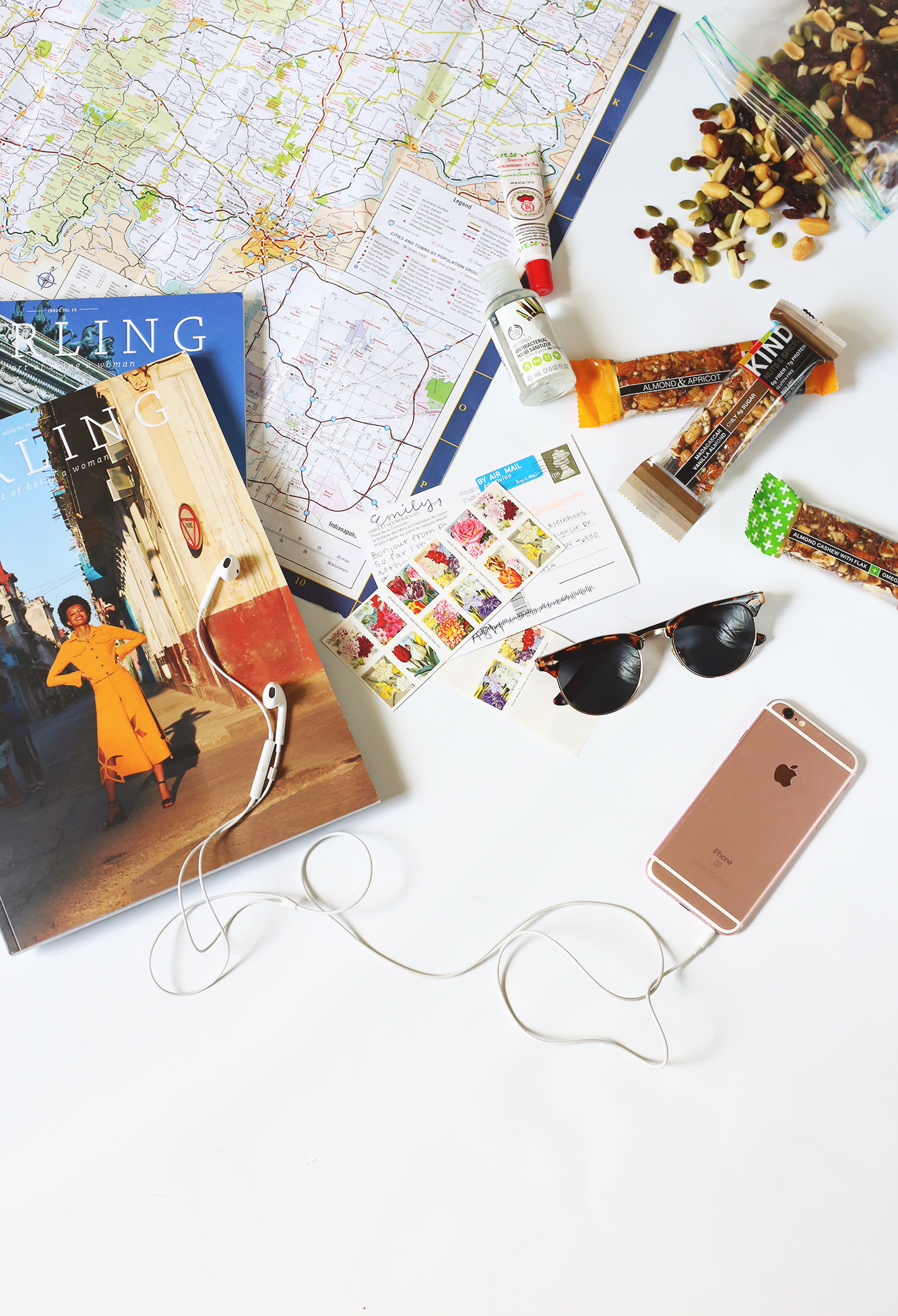 5. Pack the car wisely
A few things we recommend to take on the road:
– Magazines
– Anti-bacterial hand sanitizer
– Lip balm
– Sunglasses
– Phone chargers
– Mints
Make the road trip part of your vacation this summer!  What do you do to make your car rides more enjoyable?