Winter has yet to let up, and I'm usually found fighting off the Winter Blues around February.  It seems like the sun has been covered by clouds all month and bitter winds keep me indoors with a blanket. While I'm not complaining about those cozy days in, I'm ready to see the first signs of Spring!
Always with the need to be bundled up in scarves and hats, it seems like more a hassle to get ready in the mornings. Though lately, I've been adding a few extra minutes to the morning to practice the old mantra: look good, feel good.  I have to say, I think it's true!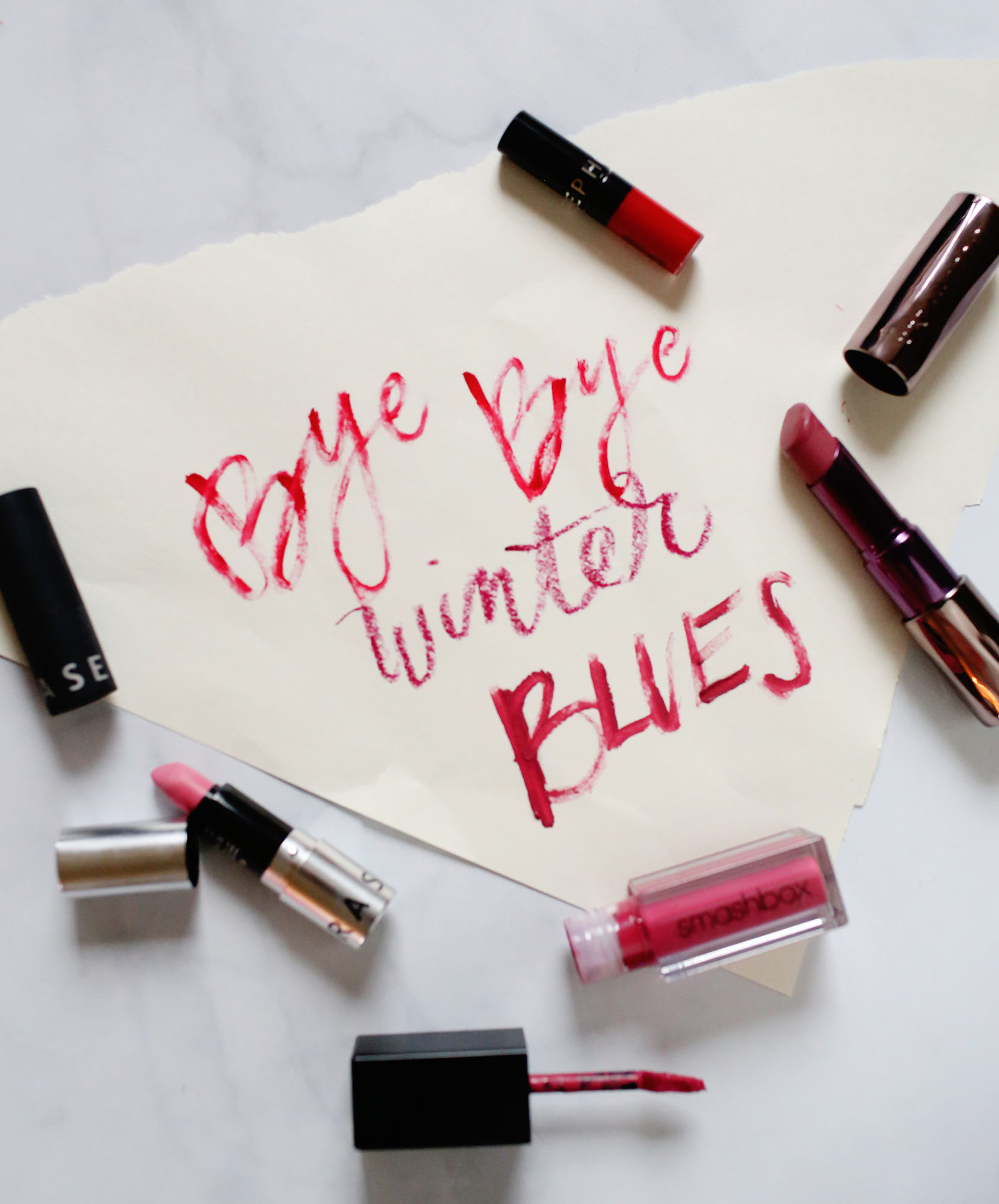 The Power of a Bold Lip
The dark mornings make it hard to look at your make up collection and get creative. I decided to cut out that thought process and start focusing on one thing: the bold lip.  While it's perfect for February 14th, why not apply it all season long?
Berries, corals, bright reds all do wonders to wake up the face and add a touch of glamour to your look. I feel like I've collected samples upon samples of lipsticks in all shades, but never use them – not anymore!  I'm swatching, mixing and applying a bright color onto my pout as a pick-me-up on those days when I need just that.
We can't control the amount of snow or rain or ice we get during the Winter, but we can face the outdoors with a pretty pink lip when we step out the door!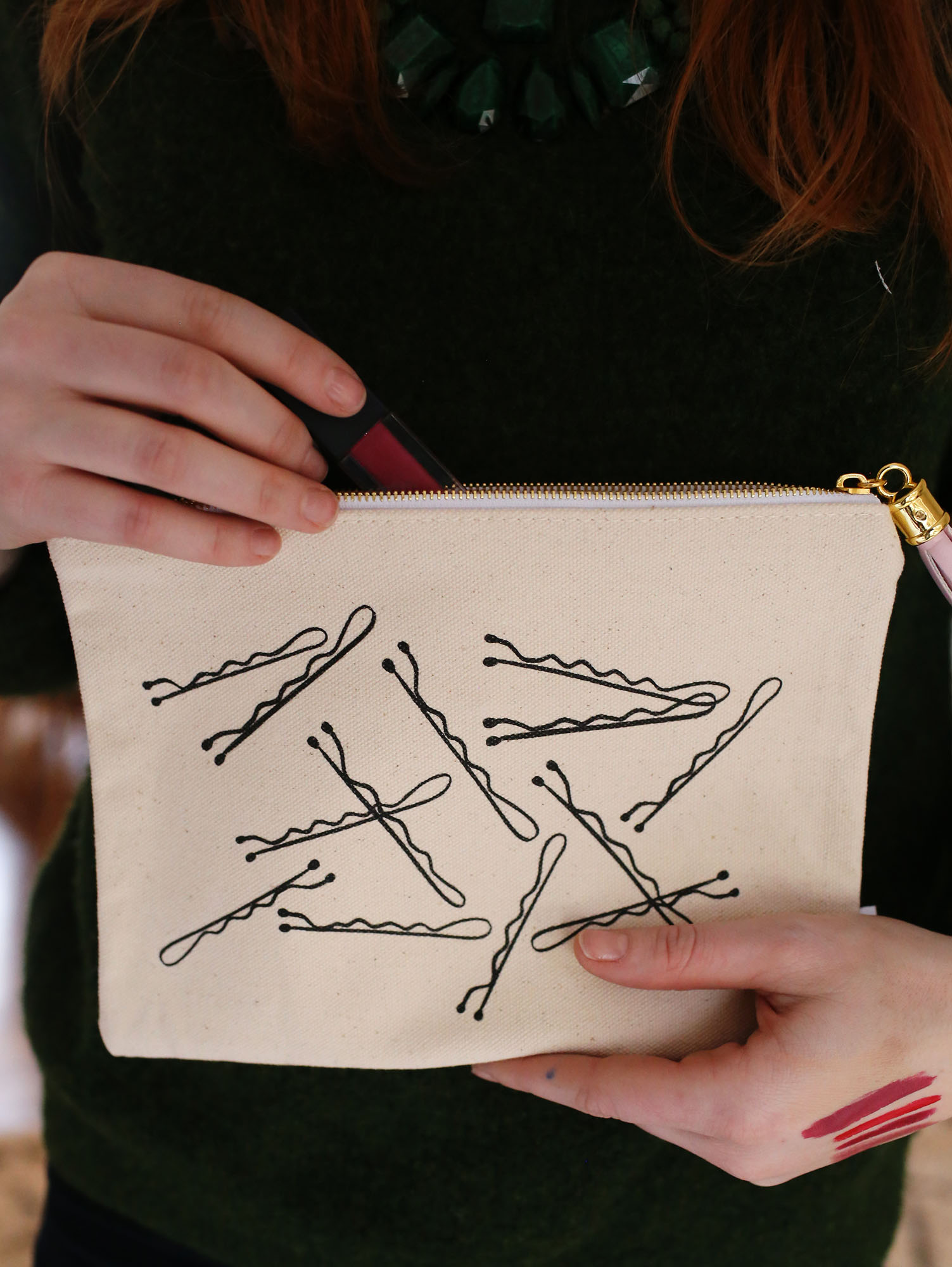 As we continue our year of Hygge (see this post to learn more) we love thinking of new ways to embrace the word. A red lip seems like just a simple choice of makeup, but it really can affect the way you see yourself and the way you feel!  Taking the time to put some TLC into yourself and feel good can help you forget about a bad day or those nagging Winter Blues.
We hope this encourages you to search through your collection and try on a few shades that you're not used to wearing!  You never know, it may be just what you need to add a pep in your step!
Looking for a new shade to try?  Here are some of our recommendations!
Emily K's pick: Over the holidays I reach for Sephora Cream Lip Stain in Flame Red.  It was totally out of my comfort zone but I loved the new look!  This formula is a liquid lipstick so once it's applied, it doesn't budge – which is life saving!
Emily C's pick: Smashbox's Always On Matte Liquid Lipstick is always in her bag. She likes that as the color wears off, it becomes a stain that still looks great!
Kristin's pick: Not for the faint of heart, Kristin used this at our holiday party: Bite Beauty lipstick in the color "Nori".
Valerie's pick: Tarte takes the cake for Val, with Tarteist Creamy Matte Lip Paint in 'Cray Cray' as a bold splash of deep red.
Do you have a favorite bold lip color? Tell us in the comments!