When the winter lull and cloudy skies get to you, a great way to beat the winter blues is to pick up a new hobby or skill. We have collected a list of some great DIY supplies and project ideas to help you tackle the long dark evenings. All of the supplies and kits below are from some awesome independent sellers on Etsy, so you can feel good about starting your new hobby and supporting a small business  in the process.
Who hasn't seen those chunky knit projects and thought "I wanna do that". Make yourself a cozy blanket or pillow with this beautiful selection of merino super chunky wool yarn. 
These jumbo knitting needles are perfect for so many chunky knit projects. Once you try these you will be hooked!
I personally LOVE pottery and antique glassware. Salvage some beautiful finds or some of your favorite heirloom pieces by embracing the imperfects with the Japanese custom of Kintsugi. This Kintsugi Kit has everything you need to make the imperfections into something beautiful with gold that highlights the cracks rather than trying to hide them. What a beautiful way to honor the history of a piece.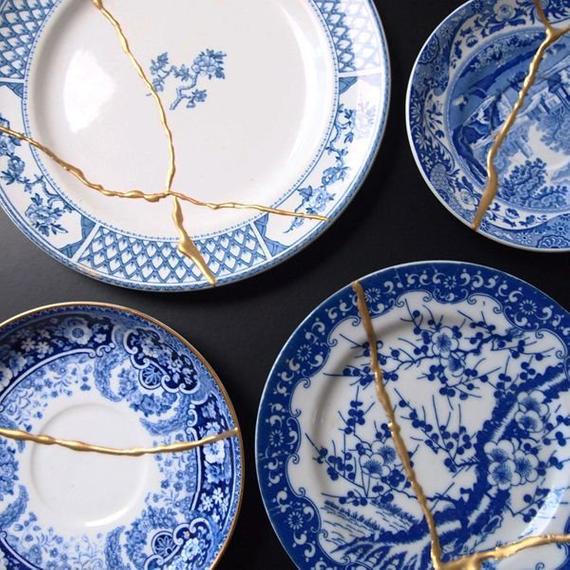 You have probably seen 1,000 uses for these cute little wool felted balls all over the place. We even did some tutorials on the blog here. If you are in to quick and easy projects, tackle a garland or add these to a plain curtain. They come in so many beautiful colors!
Cross stitching and embroidery are also great to learn because there are so many ways you can use these skills once you learn them. This plant embroidery kit for beginners is so simple and so cute. Start making these little gifts for all your friends and family.
Pressing flowers is a beautiful craft but also an amazing way to preserve and display petals that are special to you. I always collect and press flowers and leaves when traveling to use in a botanical frames or just keep in a journal.  This flower press kit has everything you need to press the perfect delicate petal, plus you can have it personalized for you or as a gift for some other creative in your life.
We hope you find a little something to help you grow and learn this season. You never know how far a new hobby or skill may take you.
Our Lily & Val Loves Series contains affiliate links. That means a little bit of your purchase through these posts helps us just a little too! This changes nothing about your purchase price, and we are not asked to feature these items. These are just things we carefully pic because we love them and think you will too! Thanks for helping spread the love! xo