Happy July, everyone!  We were inspired by the L&V "Endless Season" card collection to create a happy mail all about our favorite fruit of the season – watermelon!  Our "Happy Watermelon Season" card is a beautifully illustrated greeting that pops with pinks and greens, and that's what we wanted this happy mail idea to be!  When sending a fun package or piece of mail, it doesn't always need a theme or color – but we certainly love it when it does!
Because this happy mail is inspired by watermelon's color and delicious flavor, we thought we'd include something sweet!  Not only are these gourmet lollipops beautiful- they are so tasty!  The Groovy Baker creates these amazing watermelon-lime pops! How cute are the black sesame seeds added to look like watermelon seeds?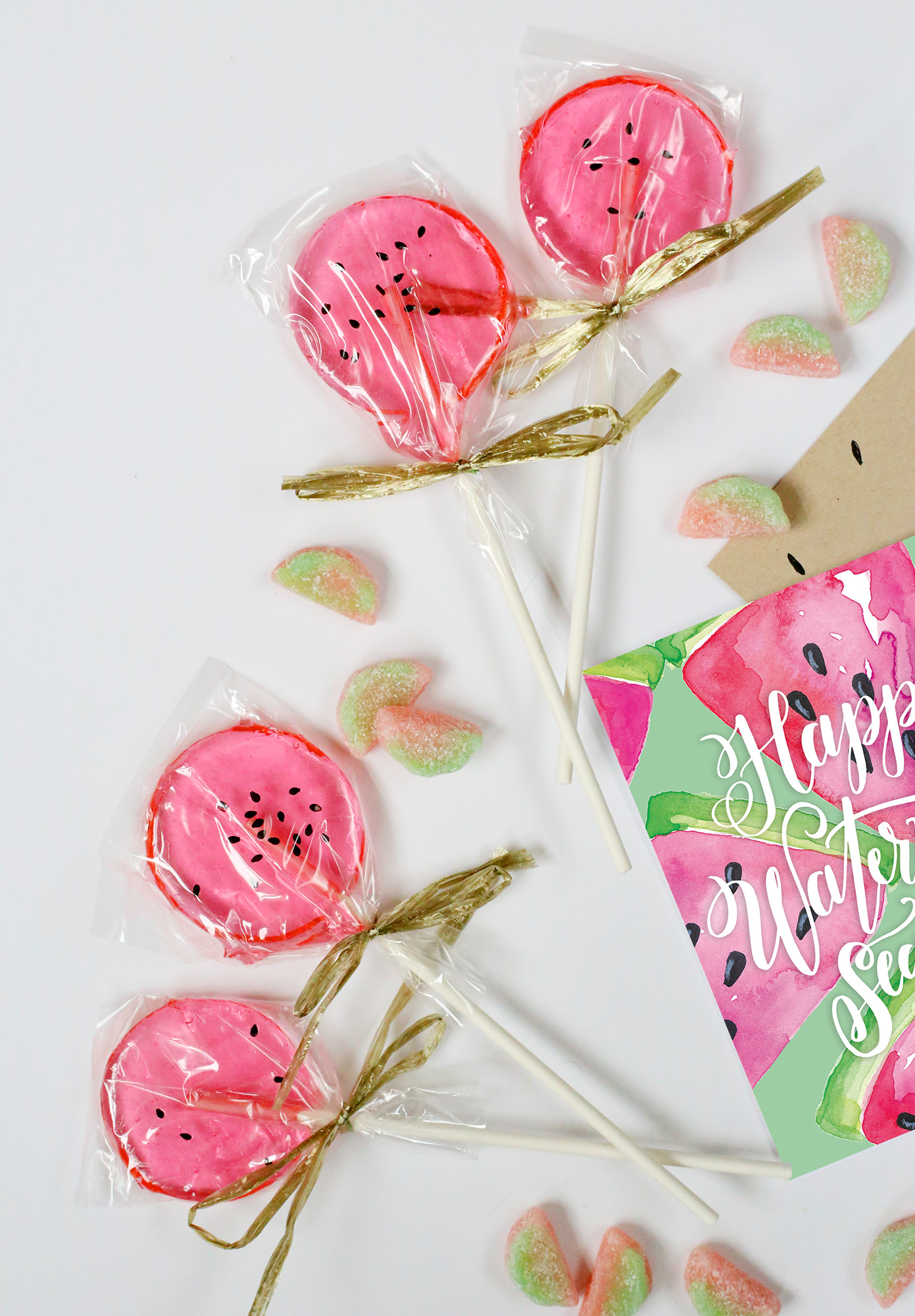 Turn your envelope into something special, too!  Green and pink gel pens help brighten up the kraft paper envelope and add a personal touch.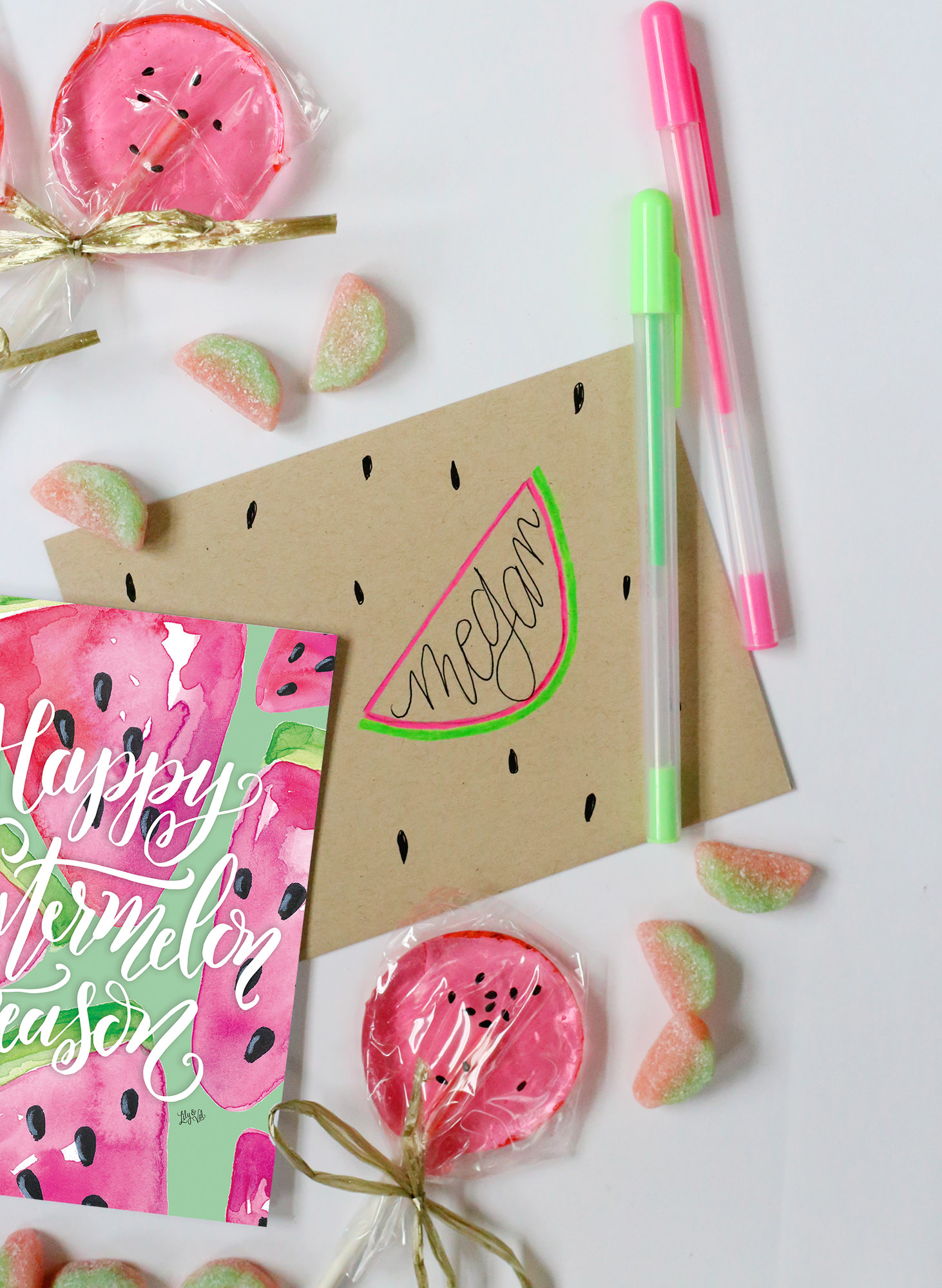 I love that these items all add up to one thing – summertime!  Receiving this happy mail would brighten up anyone's day! Sending happy mail doesn't need to be on a big budget or a large scale. We hope our Happy Mail series inspires you to send more snail mail! If you create a bit of happy mail inspired by ours, we would love to see!  Use #LVhappymail on Instagram!
As always, we're giving this sweet happy mail away to one winner!
To enter this giveaway, follow the instructions below.
This lucky winner will receive:
1 – Lily & Val "Happy Watermelon Season" note card
5 – Watermelon – Lime lollipops from the Groovy Baker
2 – Gel pens (Green and Pink!)
To enter: