It's Happy Mail time once again!  December's happy mail idea is all about decking the halls and sending someone special a bit of Christmas cheer to help them decorate!  Our "Deck the Halls" illustrated card inspired us to think outside the traditional reds and greens of the season and go for more of a bright, vintage style!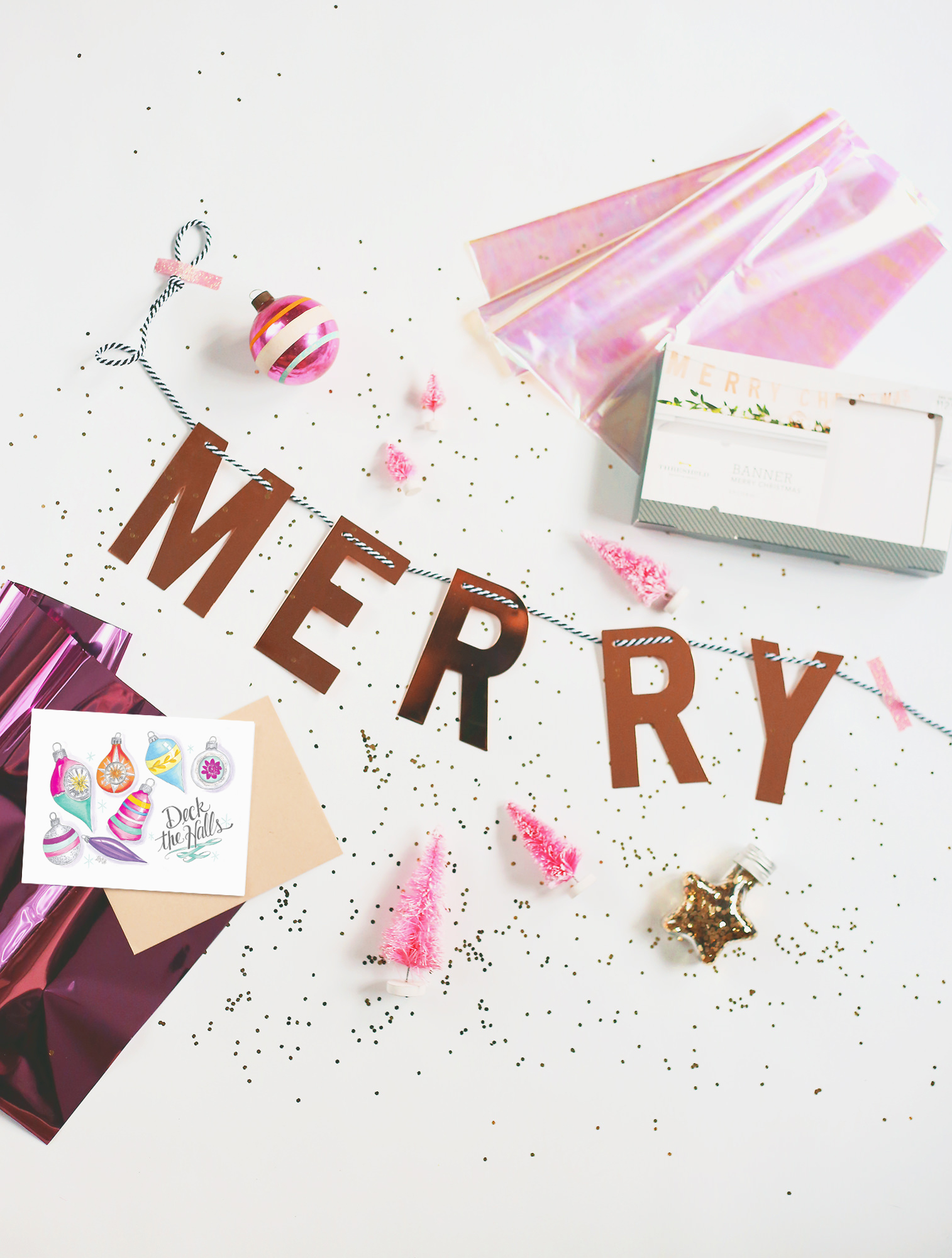 One of our favorite things in this month's box is a rose gold "Merry Christmas" banner.  The recipient will be able to make any room feel instantly festive.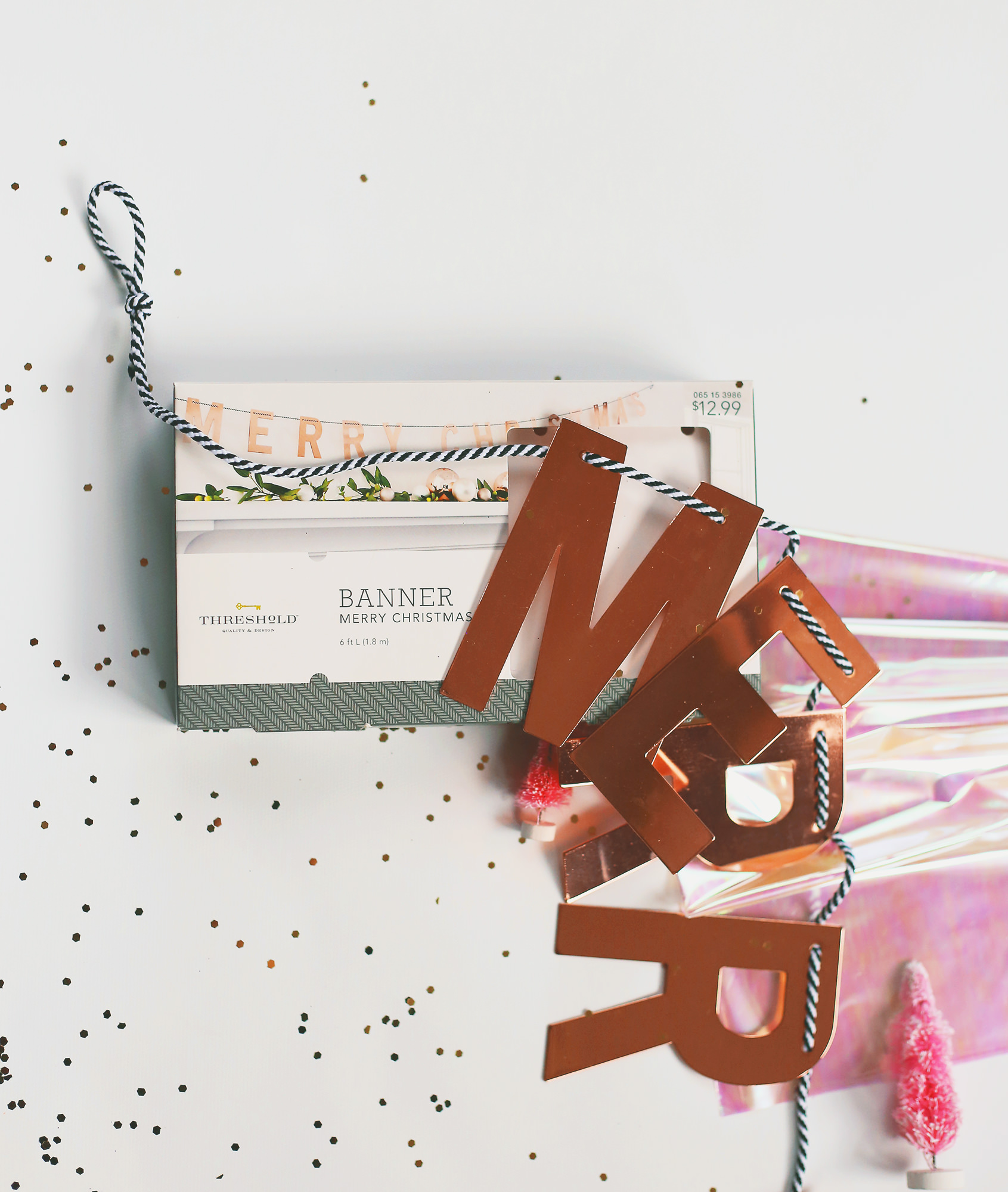 We also thought it would be really special to include a vintage ornament to tie the whole theme together!  This pink striped ornament was purchased from BythewaysideXmas on Etsy, and they have a ton of amazing ornaments to choose from.
That beautiful, vintage ornament coordinates perfectly with our hand-lettered and illustrated "Deck the Halls" card!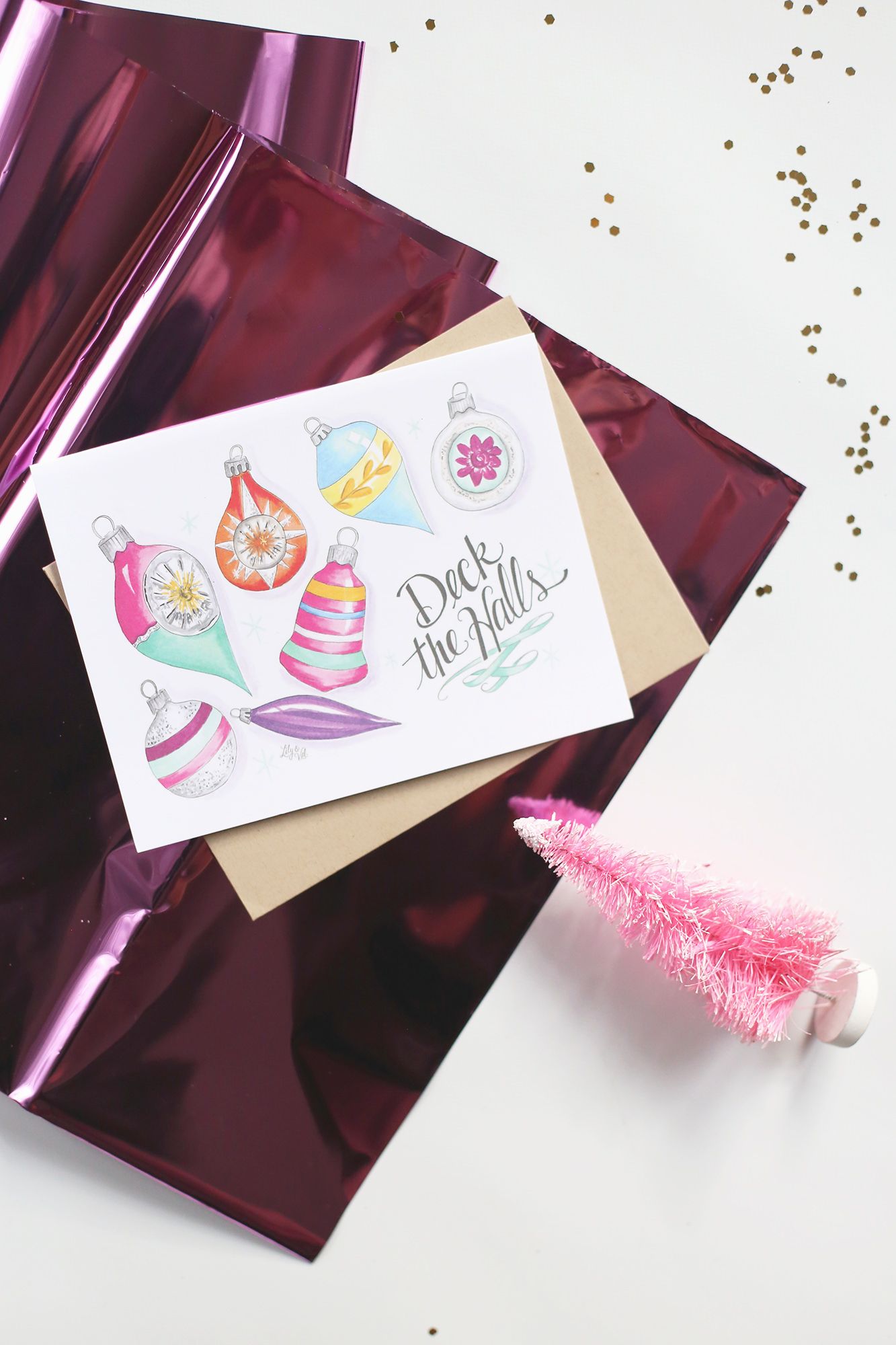 Lastly, we included a bottle of gold glitter because you can never have too much sparkle around the holidays!
This box of Christmas goodies to deck the halls would help anyone get into the spirit of the holiday. We love the idea of getting into the Christmas spirit by giving to others and making them feel loved. Sending happy mail is a great way to do that. If you create a bit of happy mail inspired by ours, we would love to see! Use #LVhappymail on Instagram!
Because we know it's the season of giving, we will be giving away everything pictured here to one lucky winner! This includes the "Merry Christmas" rose gold metal banner, a Lily & Val "Deck the Halls" card to send to a friend, a vintage ornament, a bottle of gold glitter and some adorable pink bottle trees.
Follow the instructions below to enter: