Spring is such a time of renewal and refreshment! Inspired by that, we thought our March happy mail idea should include some things to pamper our pals and get them ready for warmer Spring weather! As always, our Lily & Val happy mail ideas are all about small gestures and just-because gifts to make loved ones feel special! We hope these ideas inspire you to send a little happy! For ever more ideas, check out our Happy Mail Archives!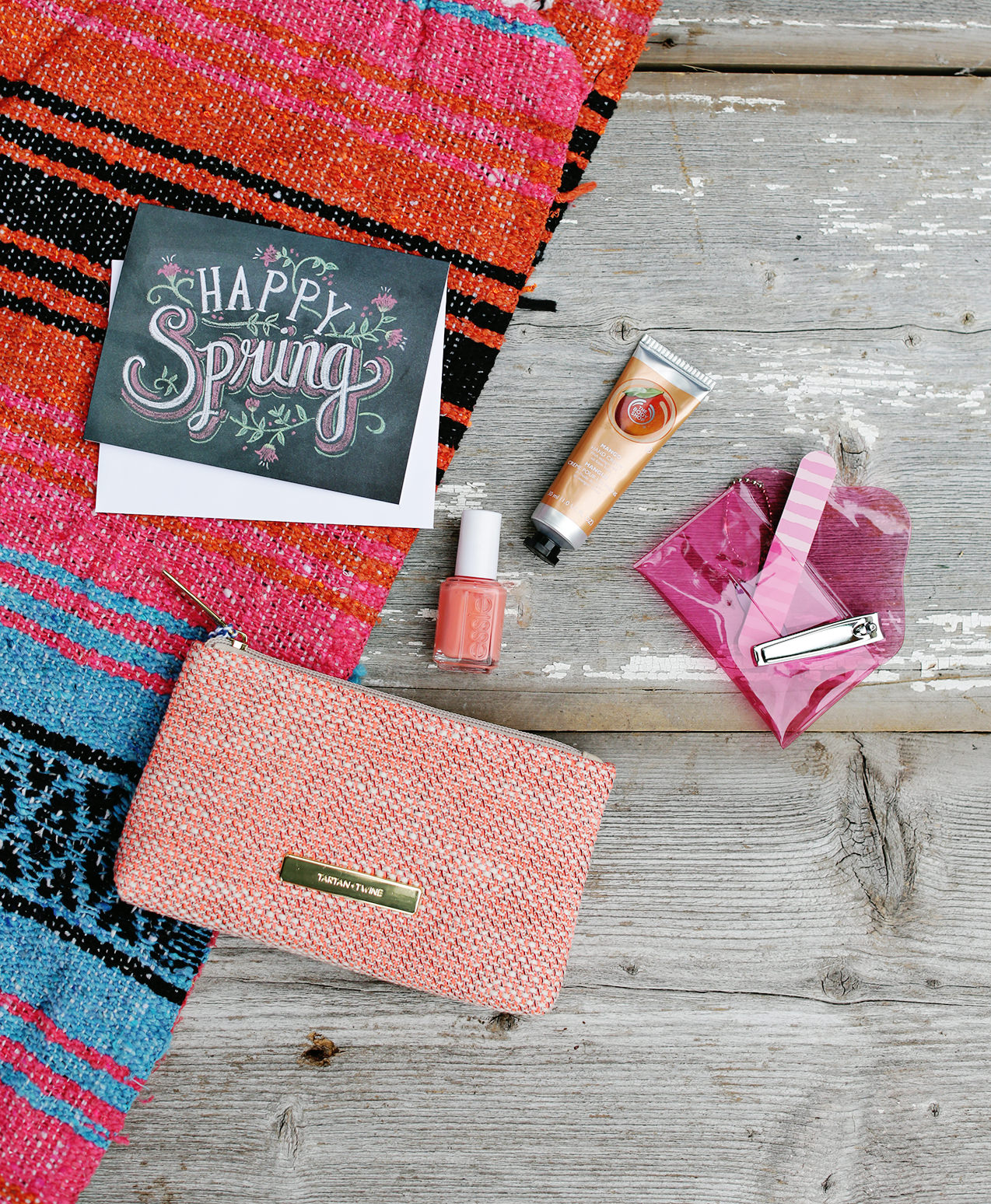 This adorable, bright coral makeup bag is the start of this show!  We thought a small bag like this could be fun to hold your manicure essentials!  With hints of neon, it's a needed burst of color for the upcoming season.
A delicious-smelling mango hand cream and color-coordinated nail polish make a cute pair to gift alongside the bag!  Adding a mini manicure set makes the gift pretty and practical.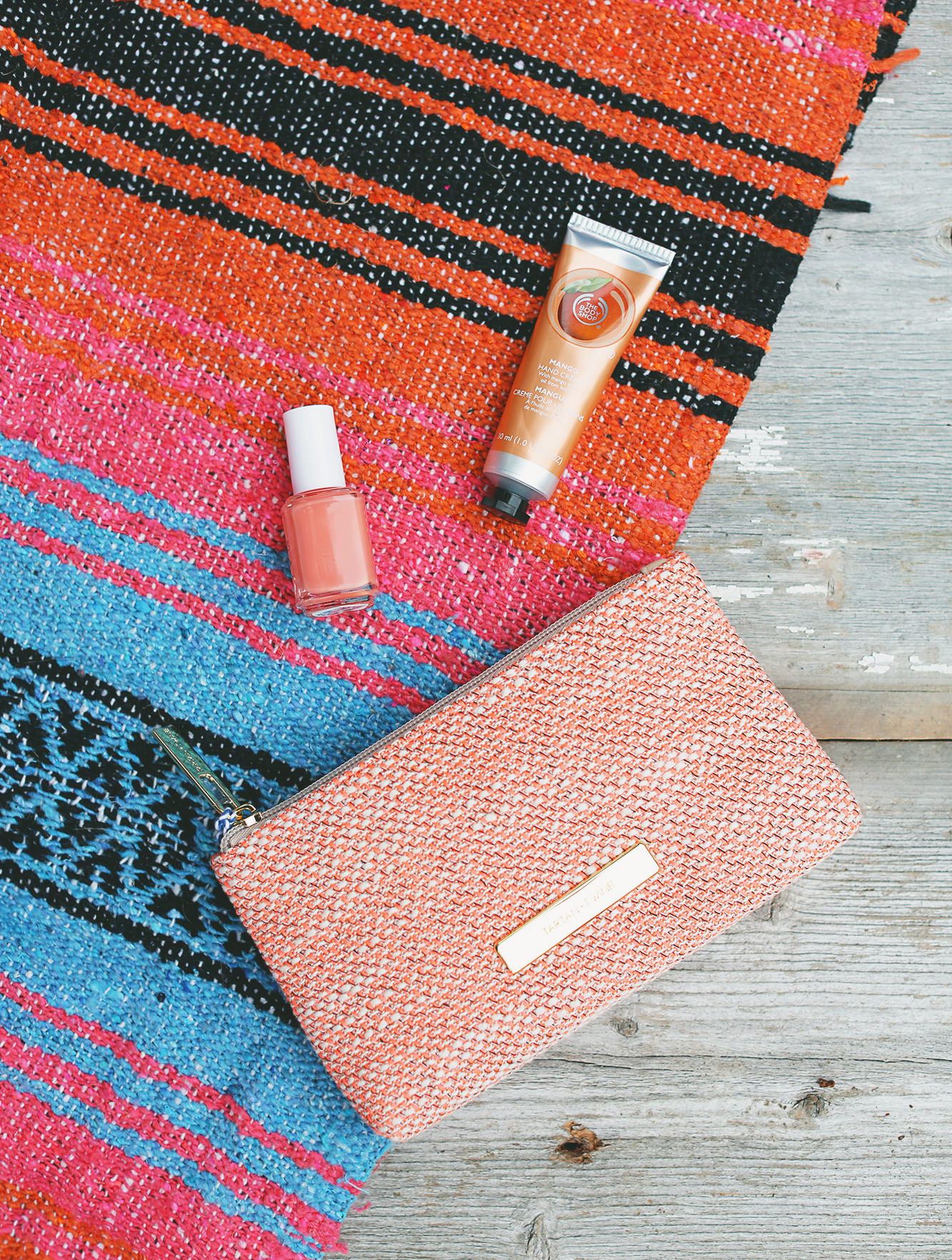 Since this happy mail idea celebrates the approach of Spring, our cheerful "Happy Spring" note card had to be included!  "Wishing you a great Spring and beautiful nails"- sounds like the perfect message. If you create a bit of happy mail inspired by ours, we would love to see! Use #LVhappymailidea on Instagram!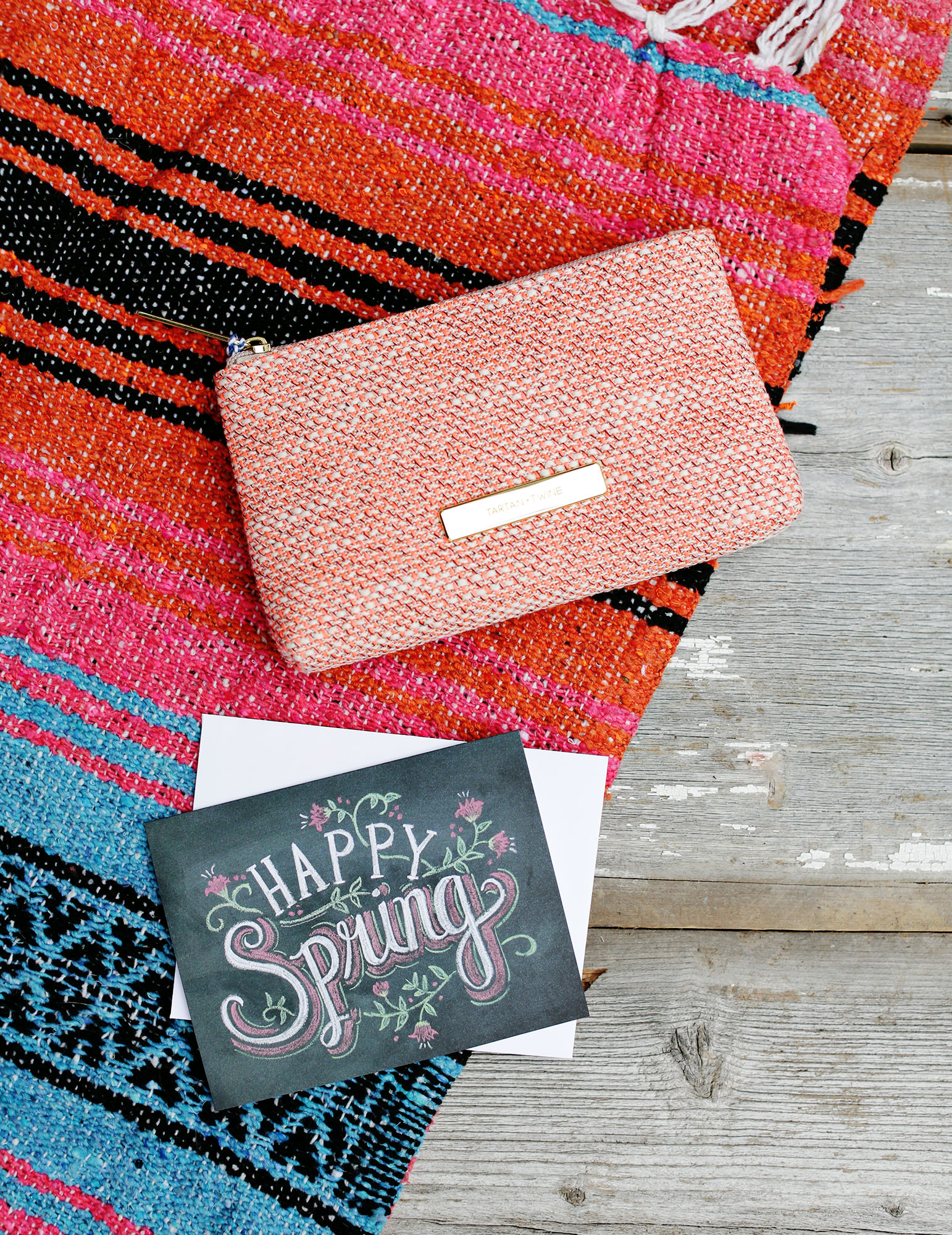 We love this idea so much because we know every girl needs a new nail color for Spring! If you are loving it as much as we do, you can enter to win!  One winner will receive a Lily & Val "Happy Spring" note card, Body Shop hand cream, Essie nail polish, a mini manicure kit and a travel makeup case. Details for entering are below! Happy Spring!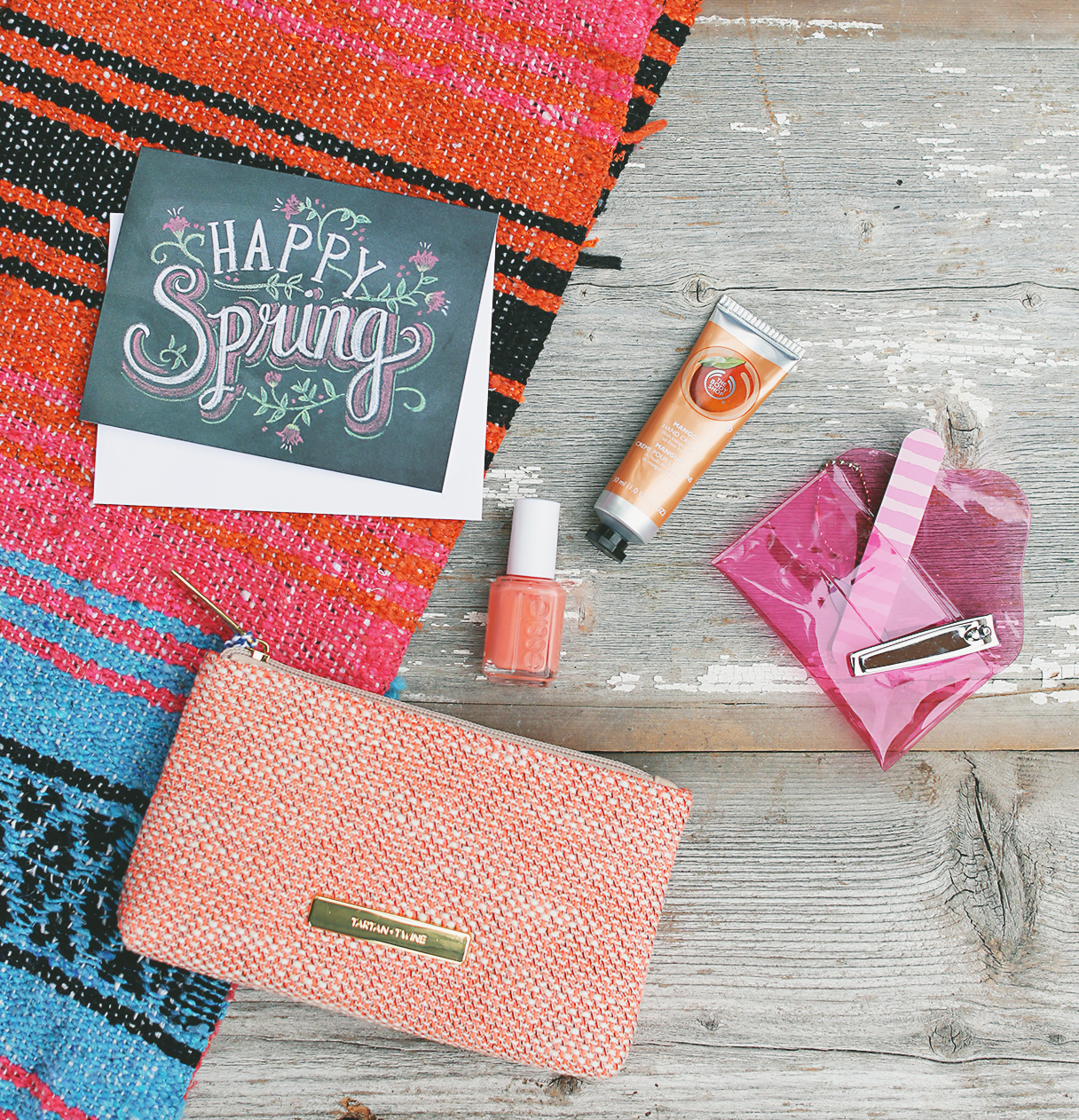 Photos courtesy of Carley Kay Photography