Halloween is over, Fall is in full swing, the holiday season is about to begin- what could be better?  We are so happy to begin a new month and to be sharing November's Happy Mail idea!
Even though we're delighting in warmer temps now, we know hot cocoa weather is just around the corner!  This month's happy mail idea is all about sending warm drinks and cozy thoughts to someone you love, and we're doing it with the help of a few of our favorite things!
When Autumn's breeze brings a heavy chill, we know there's no better medicine than a mug of hot cocoa.  We're thrilled to include this amazing "It's so good to be home" glass mug by Rachel Allene!  The sentiments fit so perfectly with the theme of this happy mail, (pick one up for yourself here).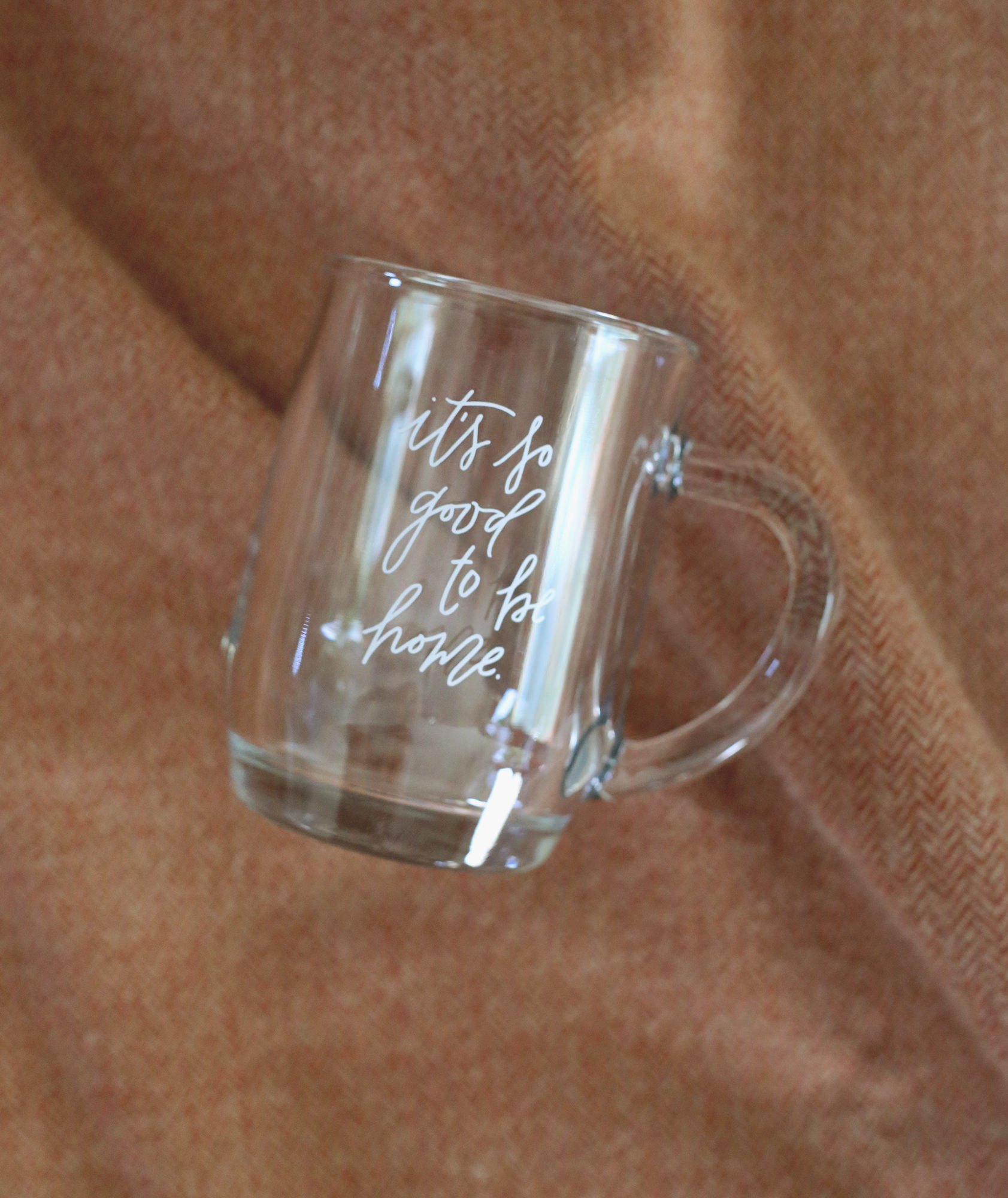 We've also included   Hot Chocolate on a Stick by Ticket Chocolate!  We can't keep these on the shelves at the Lily & Val Flagship Store, they are so delicious! Just heat up a mug of milk and stir in the chocolate stick until it dissolves. How fun is that?
Our new "All You Need is Love and Hot Cocoa" card is the perfect sentiment to include in this snail mail package.  It's becoming a fast favorite here at Lily & Val.
Sending this happy mail is the perfect way to make someone feel warm and fuzzy from the inside out. We created this series to inspire you to send more snail mail surprises! Happy mail doesn't need to be on a big budget or a large scale. If you create a bit of happy mail inspired by ours, we would love to see!  Use #lilyandvalhappymail on Instagram!
In the spirit of spreading encouragement through snail mail, we'll be sending our Happy Mail off to one lucky winner!  Visit our Instagram post to enter!
Photos courtesy of Jenny Poe