If you've been following along with us on social media and emails, you will notice we've been celebrating National Letter Writing Month throughout the month of April! Sending thoughtful letters and notes of encouragement is something we hold dear as a company and something I've tried to incorporate into my own personal life. As National Letter Writing Month comes to a close, I wanted to share some thoughts that have been helpful to me. Here are my top 3 tips for writing more letters…
1. Make a Plan
There's no doubt that shooting a text or an email is much easier than taking the time to hand write a letter or card. Because of that fact, a handwritten note will hold that much more value and significance to the recipient. (More on that topic in our past post about the significance of snail mail.)
Since writing a letter involves the extra effort, I recommend making a plan. Perhaps you want to set a goal of sending two hand-written cards per month. Write that goal down in your planner! I would even pencil in the day you plan to set aside to write your letters. Set the intention and get specific! Writing a letter involves having a bit of mental space to get your thoughts out, so be sure to make a plan to give yourself that needed space.
2. Get Organized
Writing a letter or sending a card is so much easier when you have the supplies you need readily available. It's frustrating to write a card only to realize you are out of stamps and need to make a special trip to the post office. I like to keep a stash of stamps, washi, pens, and cards for different occasions/themes all ready to go.
You could even go as far to have all of those things in one place! Try out our project for a snail mail organizer to help make the process more convenient.
3. Embrace Imperfection
Anytime we are writing something by hand, mistakes are bound to be made. When I make a mistake in my writing, I have to resist the urge to start all over again! (Does anyone else feel this way?!) You can take your time when writing to avoid any misspellings or errors, but if you need to cross out a word or use white out, that is okay. It may sound a bit silly to say that, but it is something I struggled with and it made the idea of writing a letter much more time consuming than it needed to be.
The same goes for the envelope addressing. Yes, I love hand lettering or using a brush pen to write the address and make it pretty, however, it does not have to be perfect. The recipient is going to love your letter regardless.
The bottom line is: Don't let the pressure of making the letter or the envelope perfect stop you from sending the letter.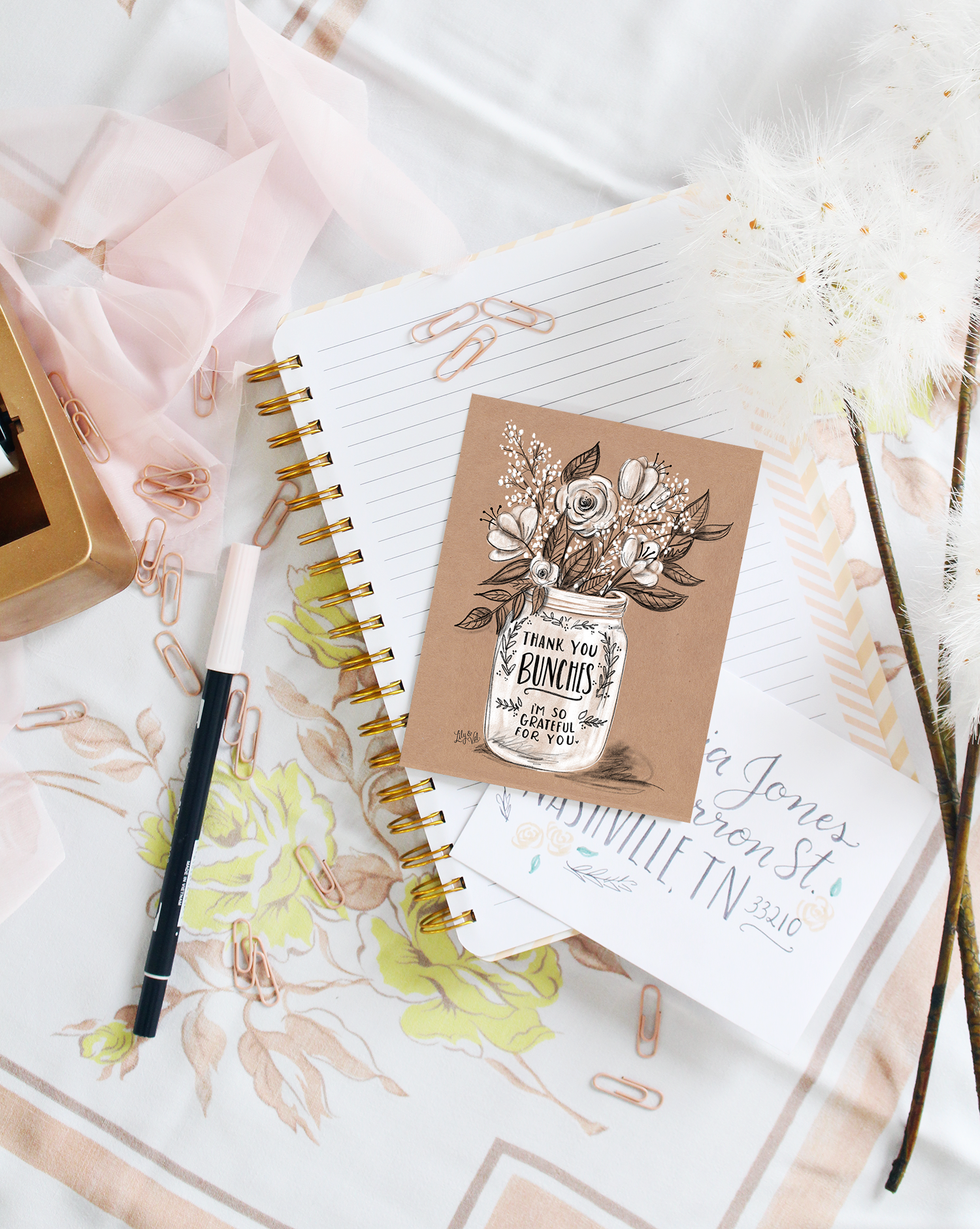 For our final National Letter Writing Month surprise, we released TEN new cards on lilyandval.com!! The designs include new birthday, sympathy, thanks congrats, and two gold and rose gold foil cards for Mom on Mother's Day!
Below you'll find a peek of some of the new designs.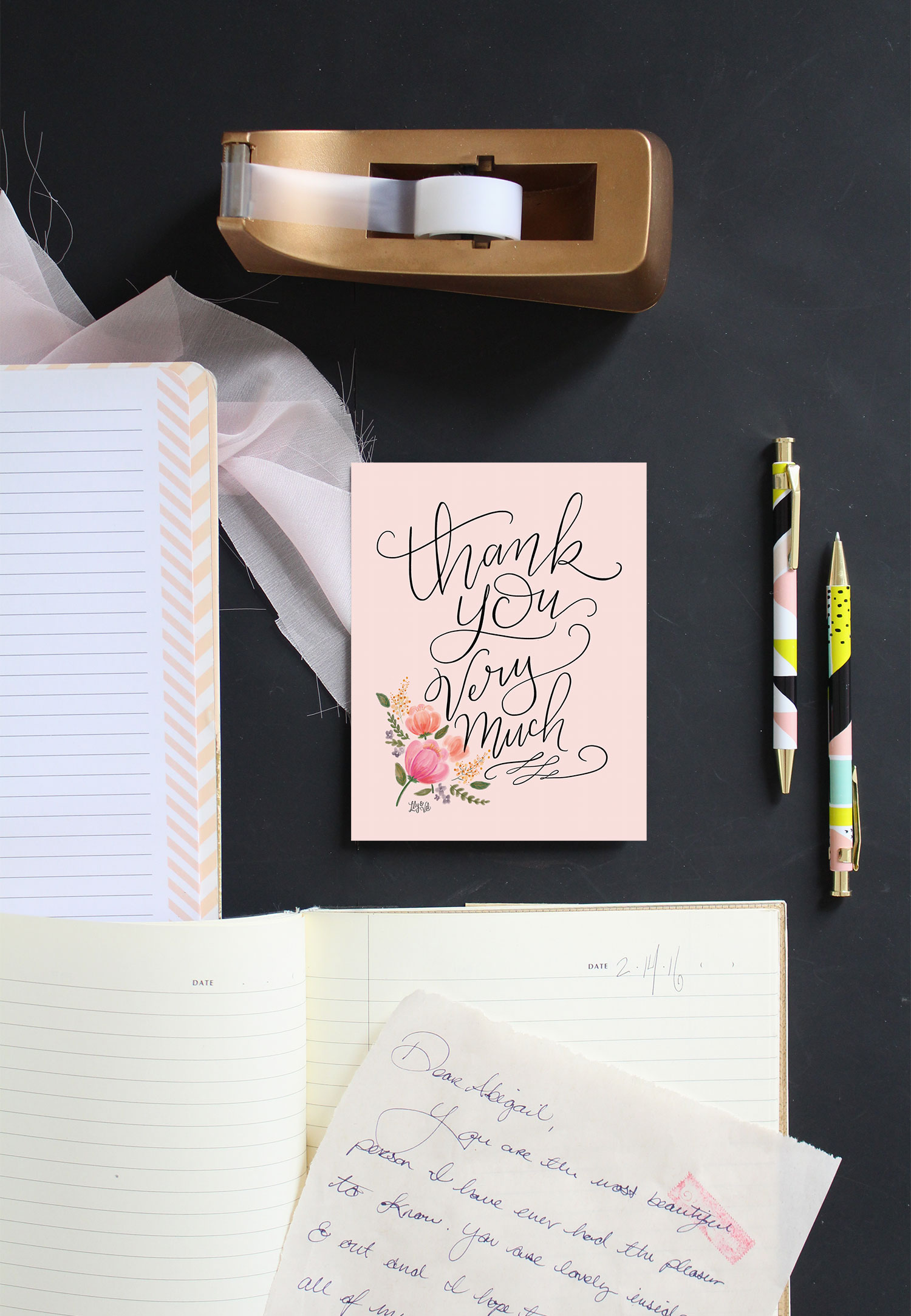 I'd love to hear what you think about the new cards – please shoot me a comment! I hope you've enjoyed National Letter Writing month as much as I have! Do you have other tips for writing more letters? Leave those in the comments too! Happy snail-mail-sending!