As the colder months are slowly inching toward us, I wanted the 2017 Fall Collection to really give you pieces to cozy up your home and encourage you to slow down a bit (I definitely need this reminder!)
For the first time, when developing a new collection, I really set out to make each piece coordinate together. I've heard from so many of our customers that finding time to decorate is sometimes difficult (I totally understand this!) Having a mix & match ability with the designs makes putting together a lovely statement gallery wall such a breeze.
Another thing that makes this collection unique is that most prints can translate well into the winter months and beyond! Each one has a cozy appeal, but prints like the F. Scott Fitzgerald poem and the Chinese lanterns can truly remain a staple on your wall all year long!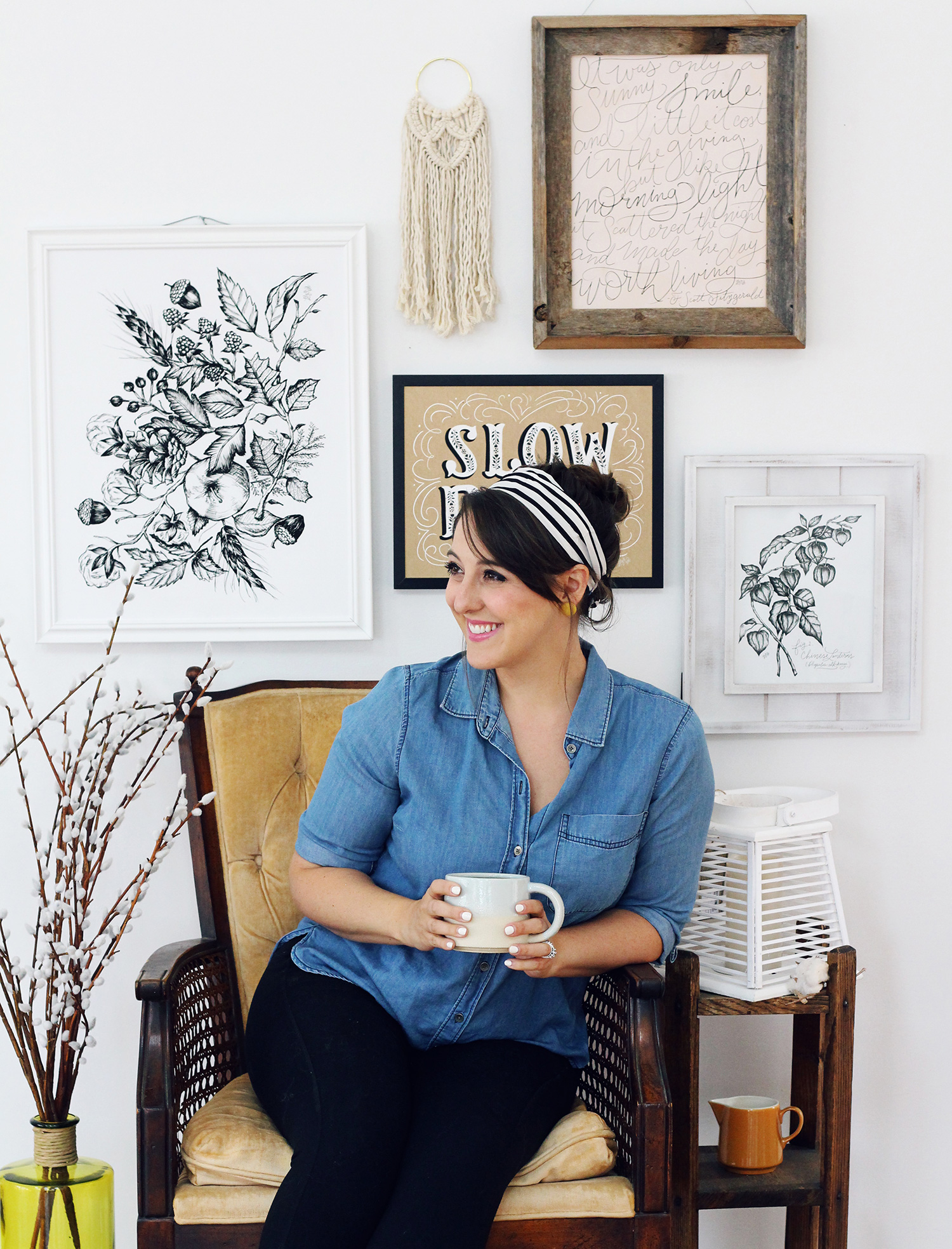 When putting together your Fall gallery walls (or really any time of year!) here are 3 tips that may be helpful:
Balance bold statement pieces with abstract or soft pieces. Perhaps my favorite new design in the collection is the F. Scott Fitzgerald poem because the messy handwriting gives the effect an abstract painting would. It's soft and adds a texture, but yet allows the eye to rest. I love the balance it brings especially paired with dark chalkboard designs like Pumpkin Everything! The same holds true for the two black and white botanical pieces. I love how they pair with the bold "Slow Down" statement print.
Add sculptural or figural pieces to the wall amidst the artwork.These pieces also help to create balance in awkward spaces on your wall! Try a beautiful faux wreath with seasonal flowers to make a stunning display (this particular wreath will be made during an upcoming L&V workshop!) We also used a paper mache deer head, a woven wall hanging, and a hanging cotton banner. The contrast in texture and shape will make your display really stand out.
Mix & match your picture frames.I absolutely love the look of mix and matched frames on a gallery wall! My personal favorites to use are reclaimed barnwood, white, and black. I constantly find myself going back to these three. Mixing a canvas with framed prints is also a pretty way to add interest to your wall.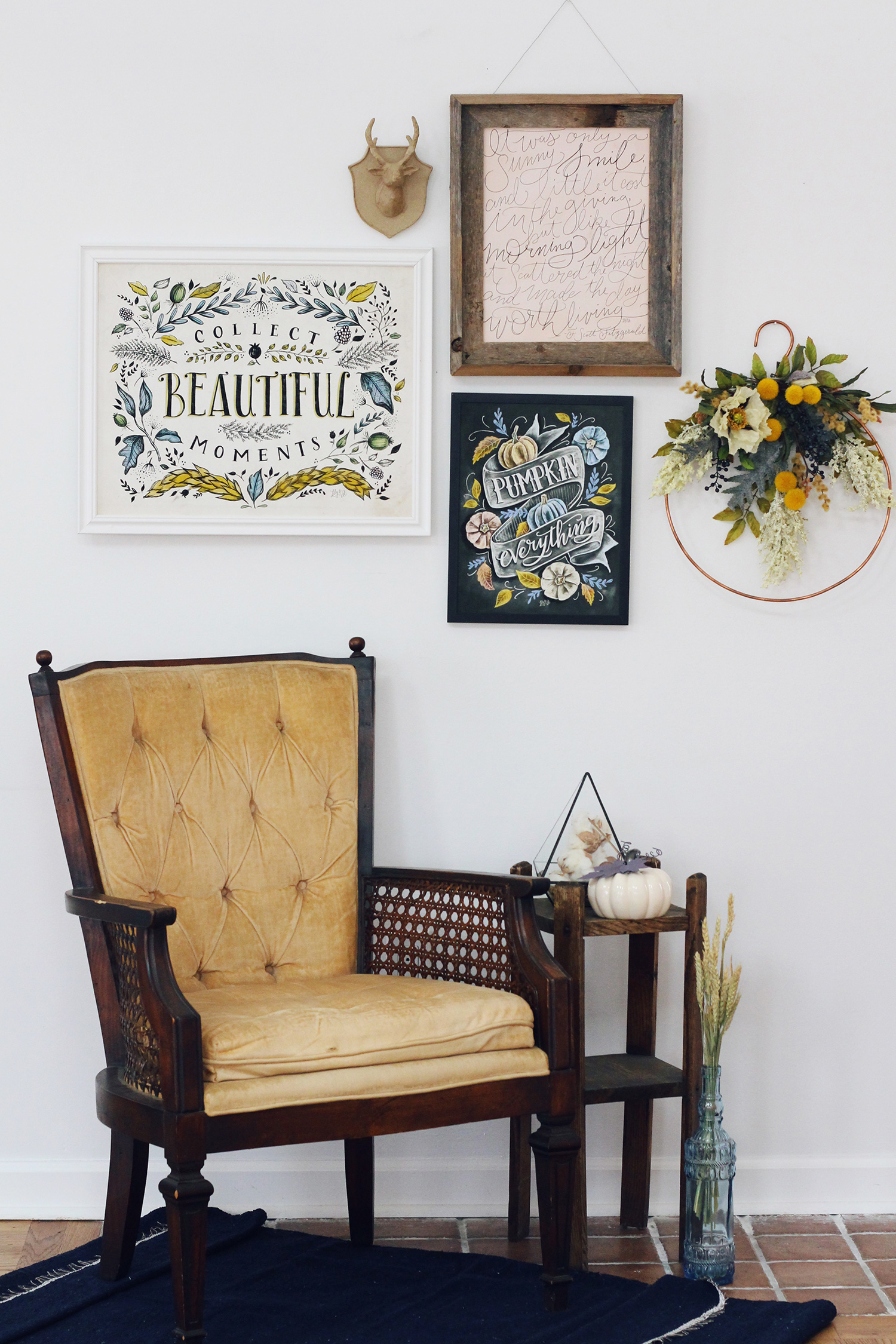 In addition to launching the Fall collection and a canvas option on all prints, we have another completely new offering: Instant Galleries!
Out of the new Fall designs, we put together two instant gallery options at a reduced price. They were curated specifically for size, color, and style to re-create the look in these photos. These are the L&V team's favorite combinations! The first one is our "Collect Beautiful Moments" gallery, which includes the three prints shown above.
The second is our "Slow Down" gallery, which includes four prints shown below.
I hope this post has given you some inspiration for cozying your walls this fall! I'm excited to give my own space some refreshment. Happy Fall, friends!