Last month, I had the pleasure of traveling back to San Francisco (which is becoming one of my favorite cities) for a special Mixbook event hosted by Brit + Co! It was a wonderful evening spent sharing my passion for hand lettering and drawing flowers with some incredible ladies.
Here are some highlights and a re-cap from the event…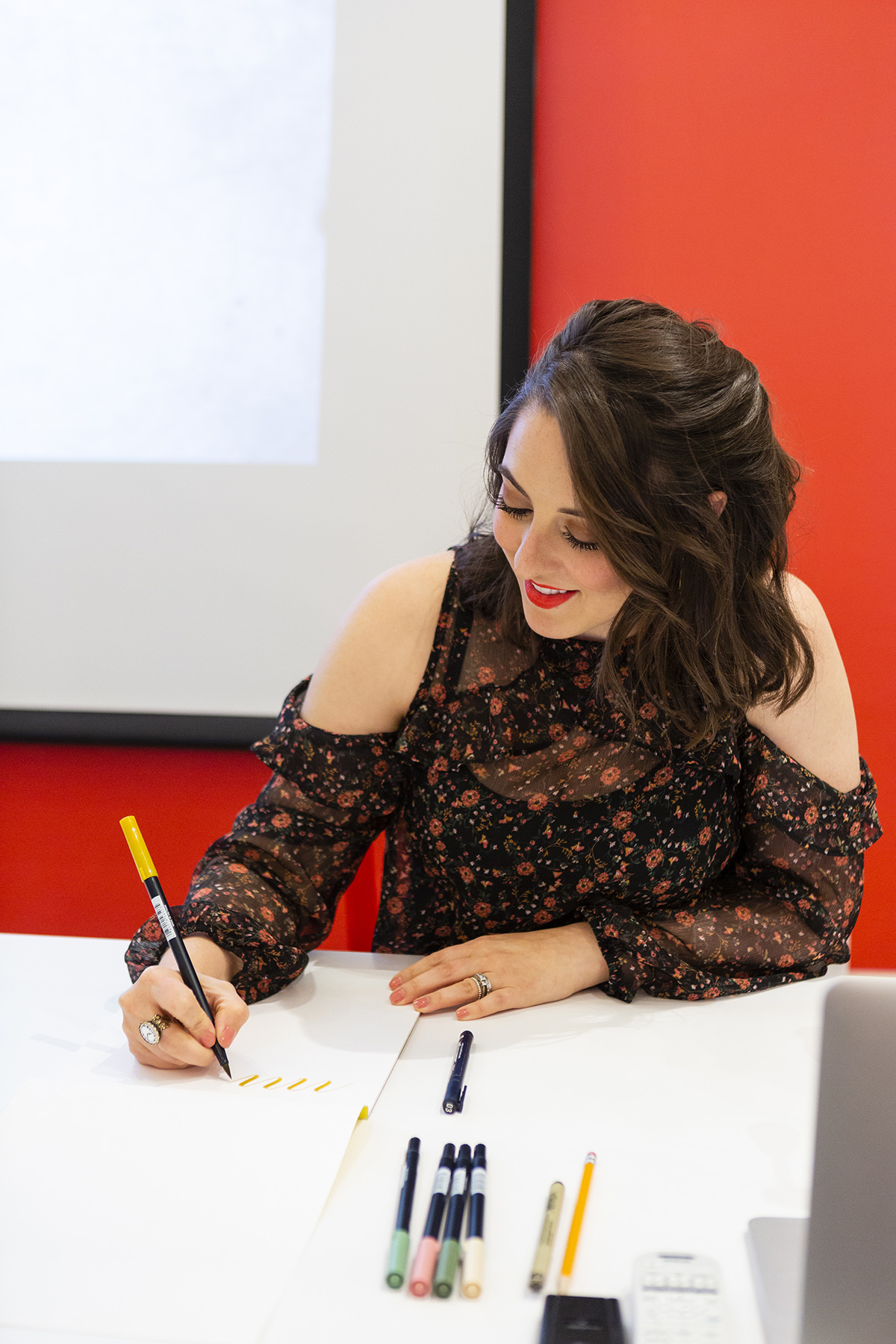 How beautiful is that room?! Sydney Camille Events did such a beautiful job of making everything pretty and welcoming!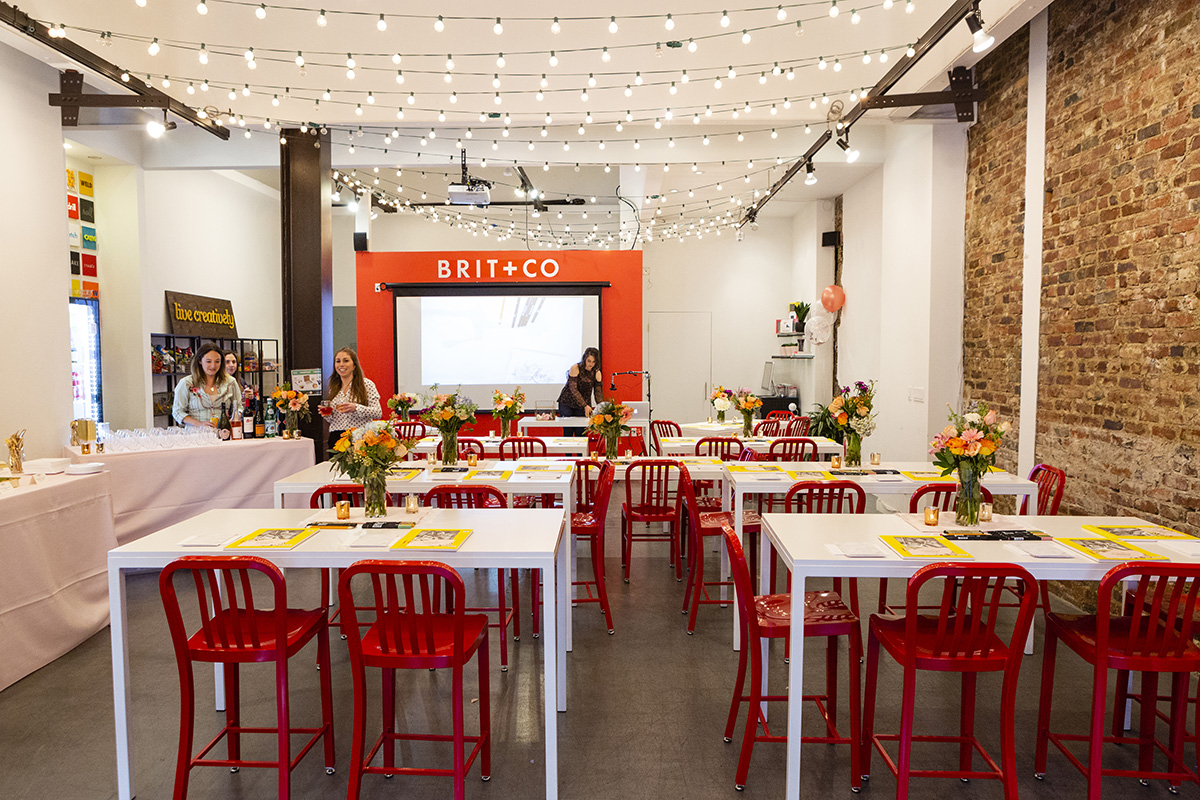 The Tools
Mixbook provided some of their gorgeous papers for everyone to letter on! We also worked with my favorite Tombow Dual Brush pens in this lovely palette!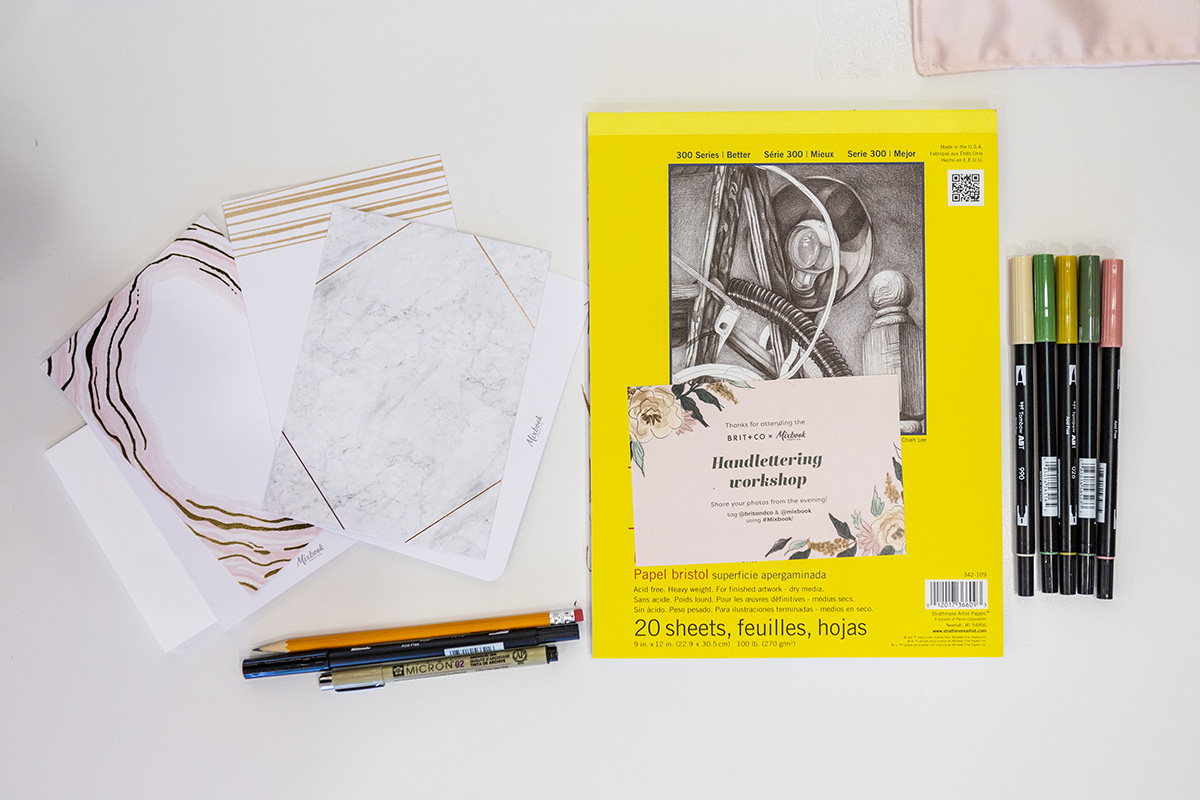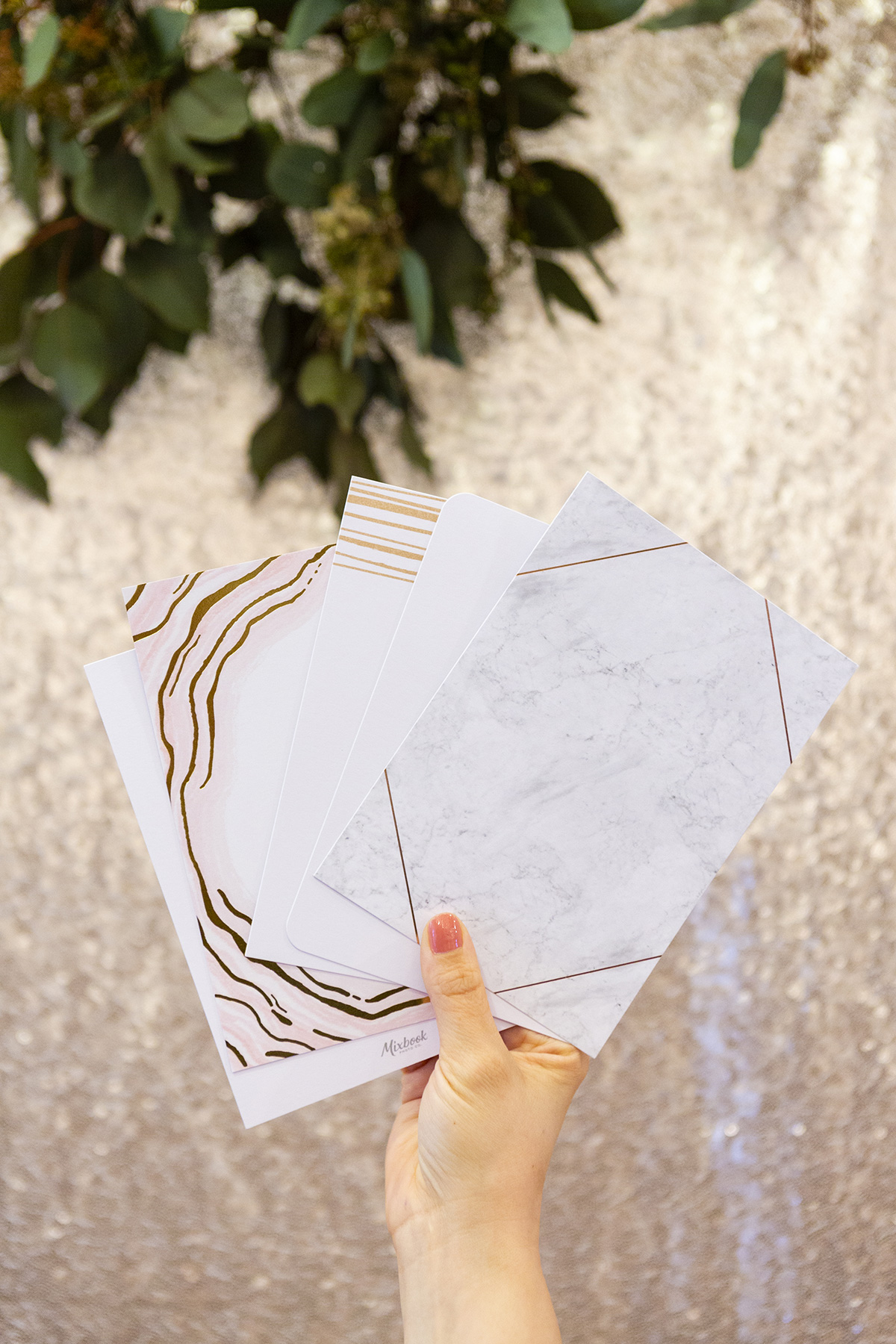 Loving this floral swag created by Sydney Camille Events. Every detail was thoughtfully considered!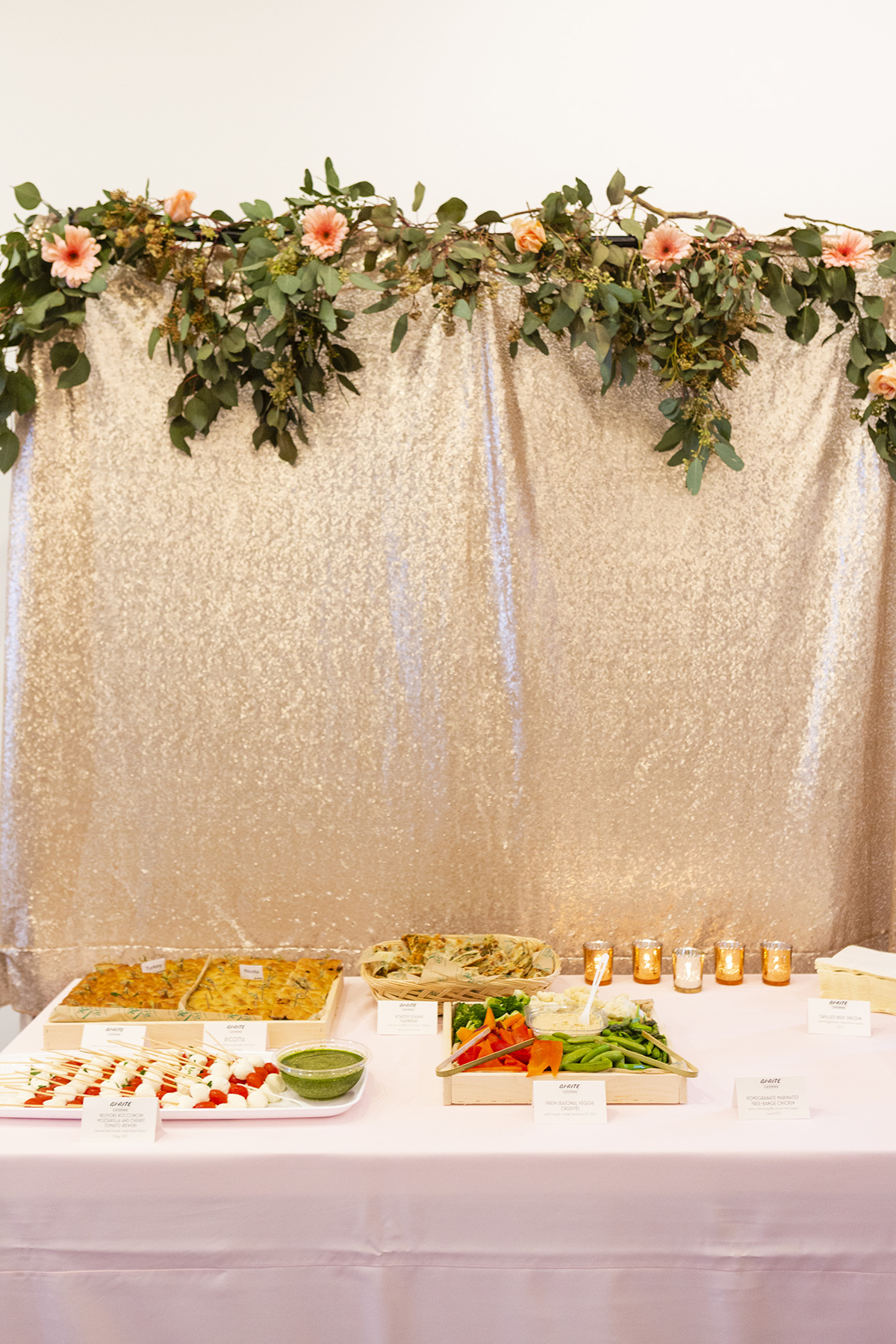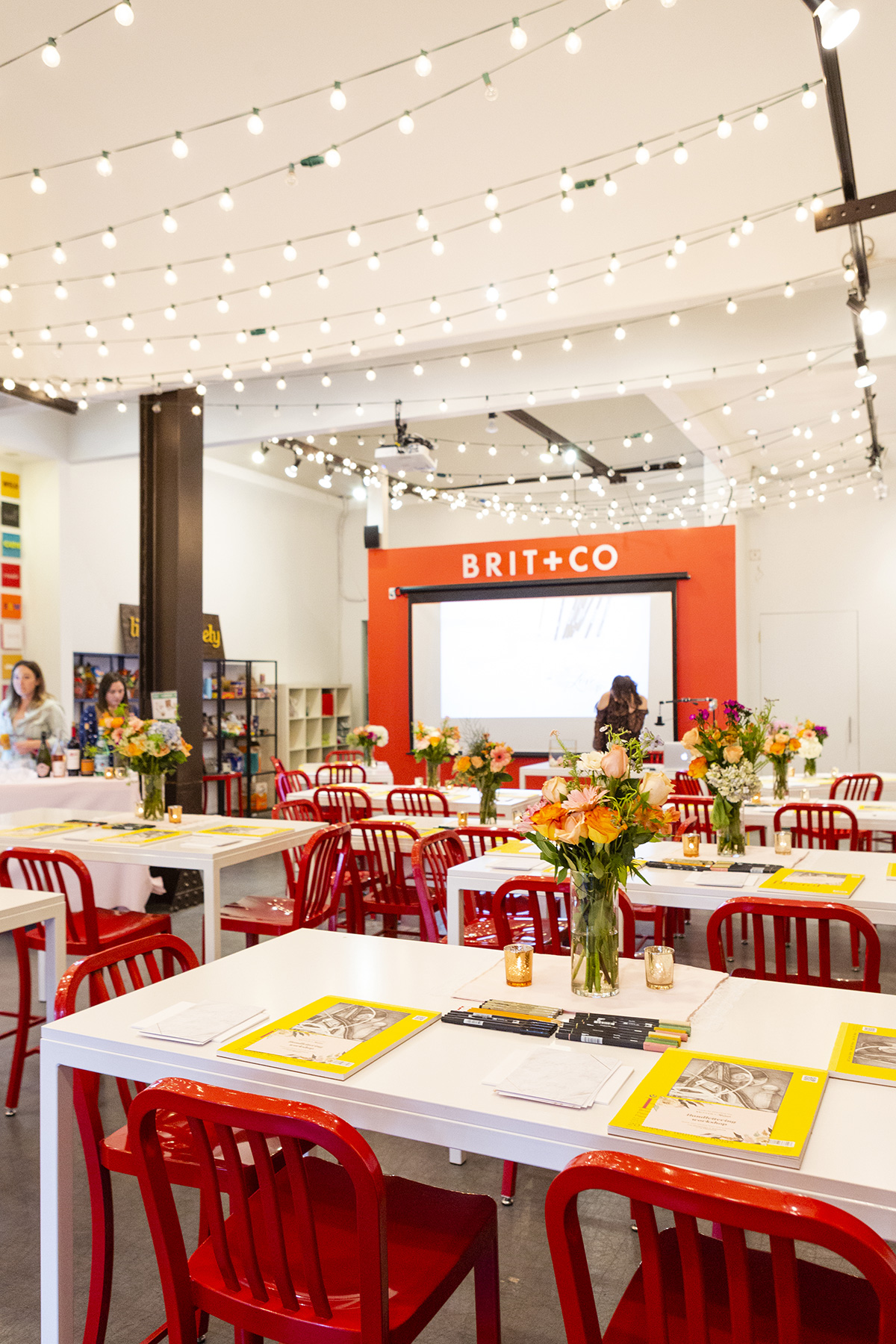 The Class
As part of the class, I taught an intro to brush lettering portion and then we also delved into drawing my current favorite – loose flowers! Brush lettering certainly takes practice to become comfortable with the different pen pressures and technique. As I told the class, release the pressure of perfection and just have fun with it! To me, so much beauty comes from the imperfection of handwriting and with a few simple techniques that handwriting can transform! I love that about it!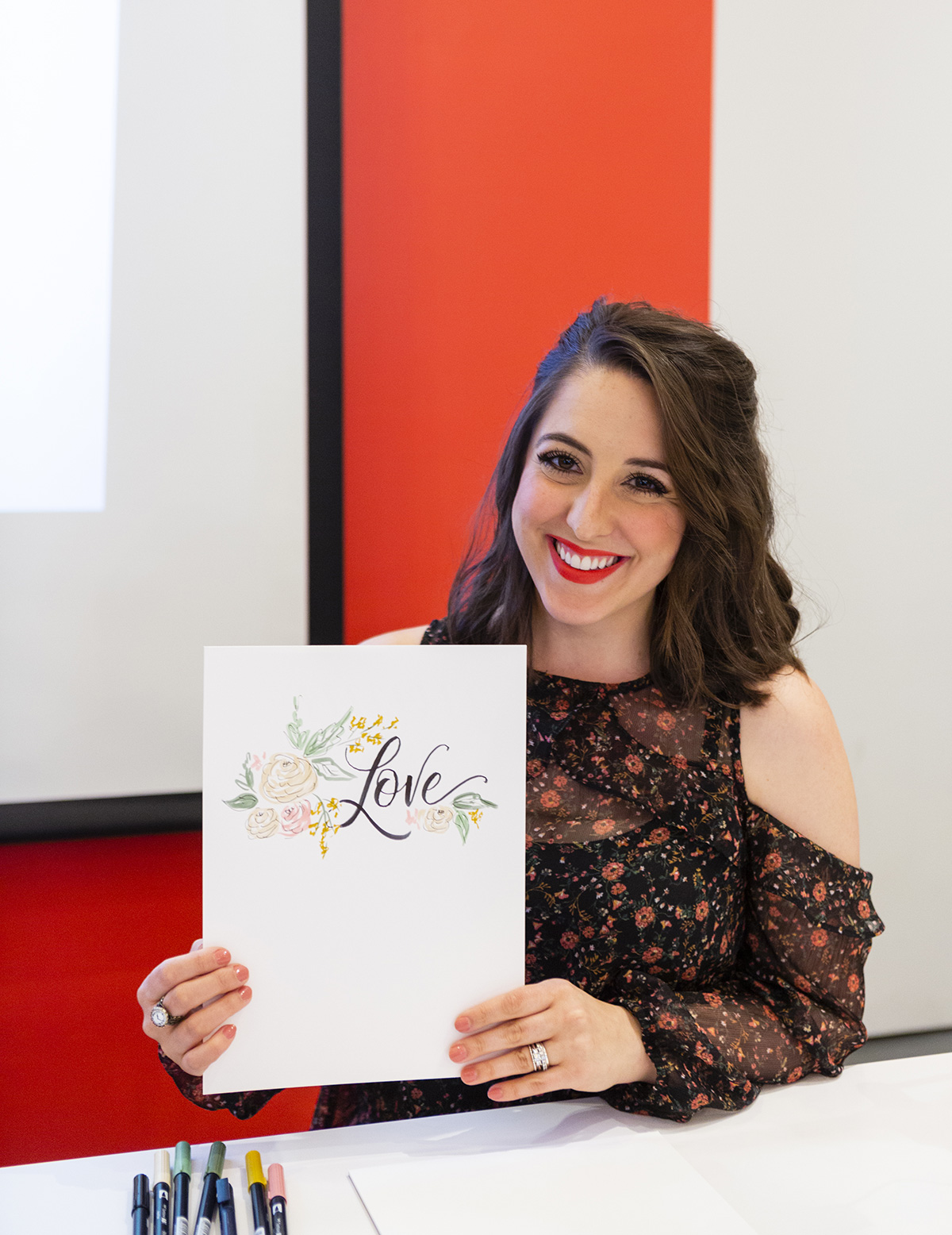 Leslie from Mixbook and me pausing for a photo before everyone arrived! I just love working with Mixbook! (More about that shortly…)
You guys! There was a flower arranging station! How fun!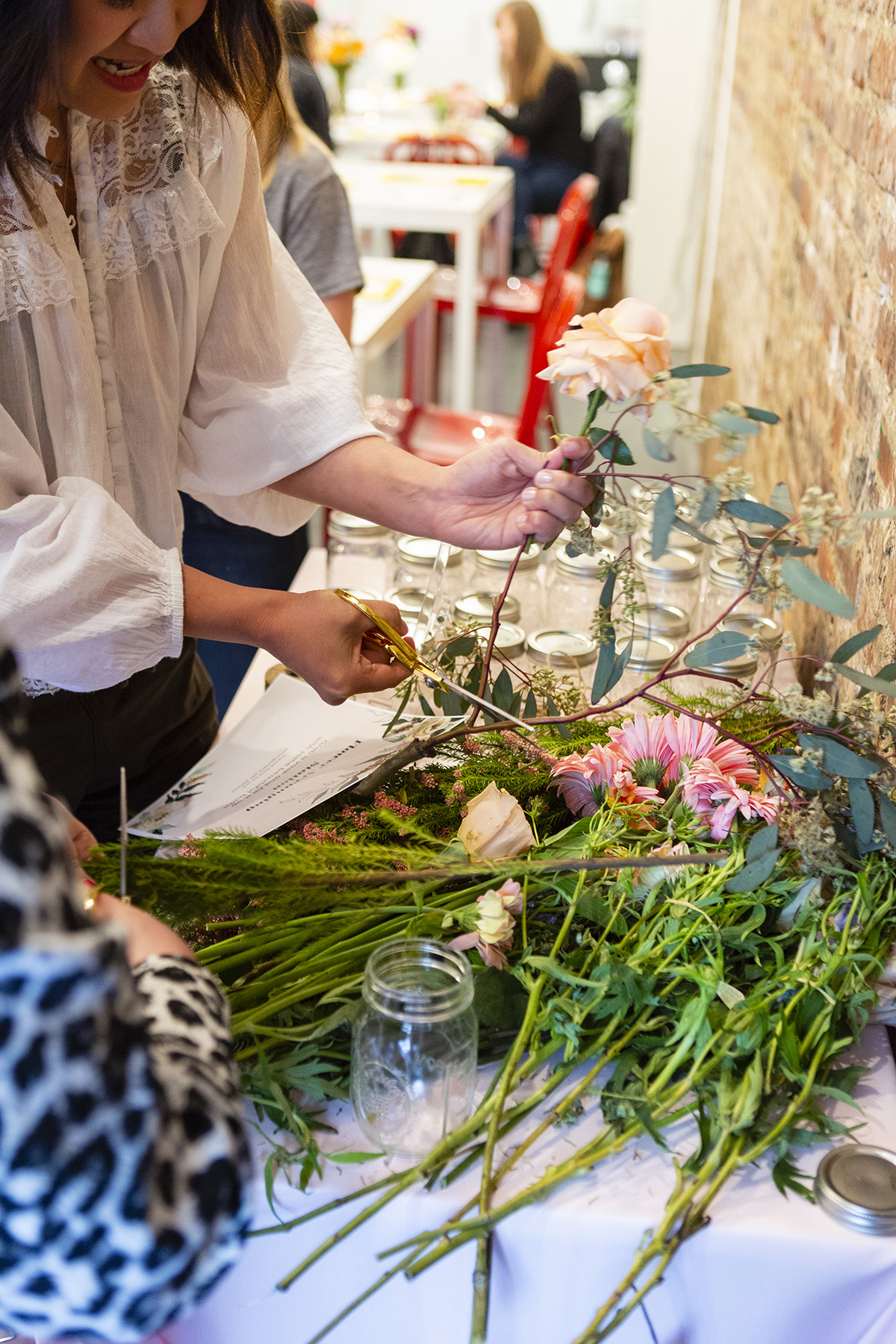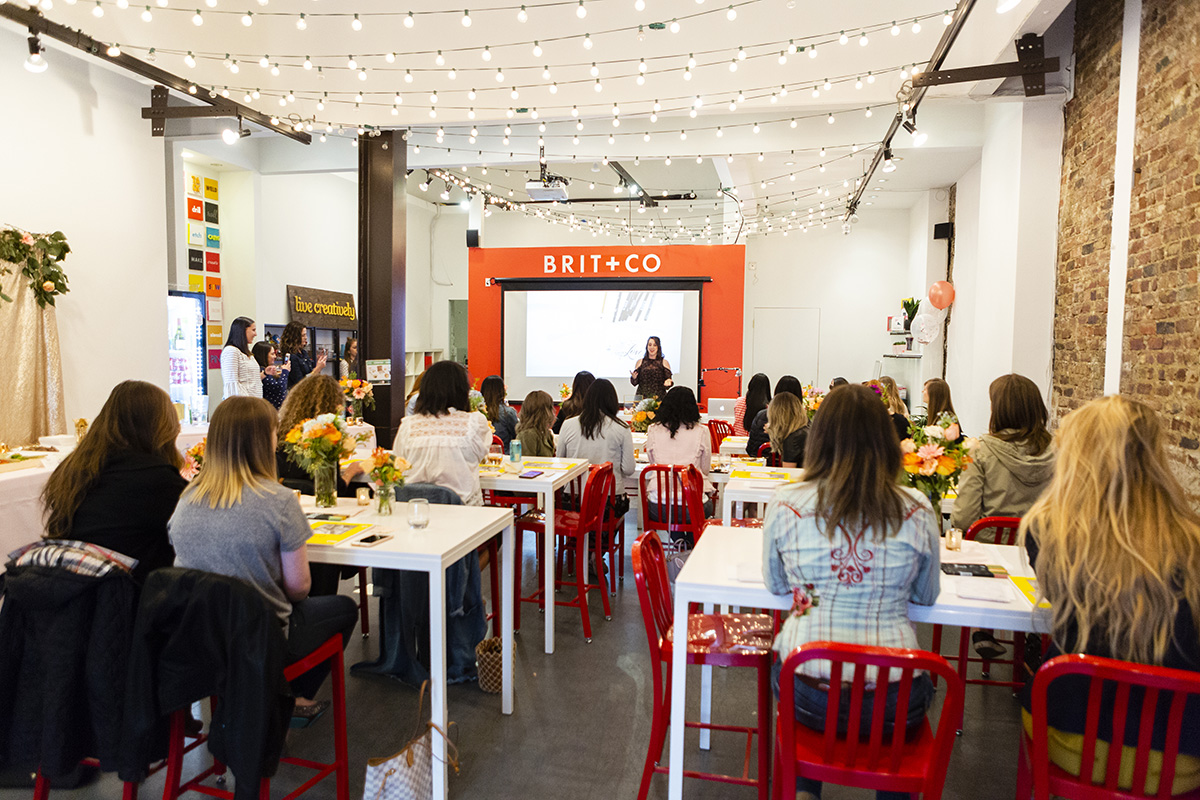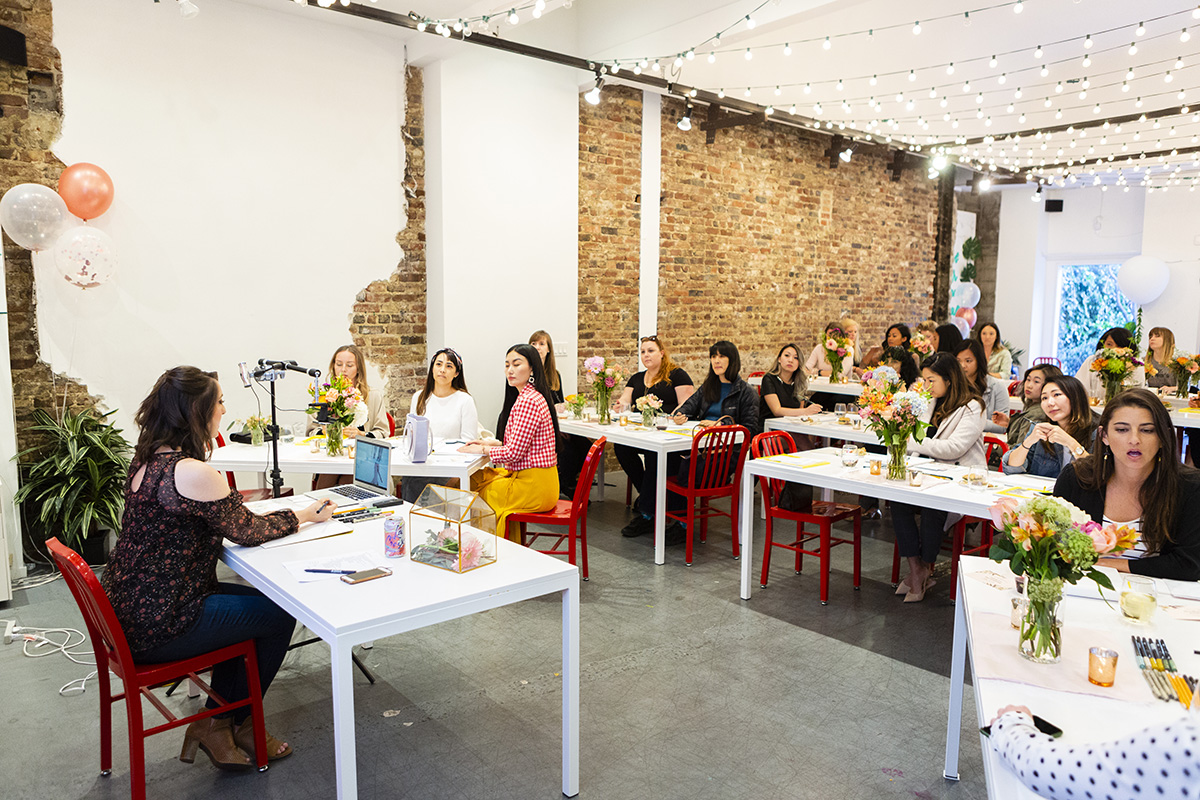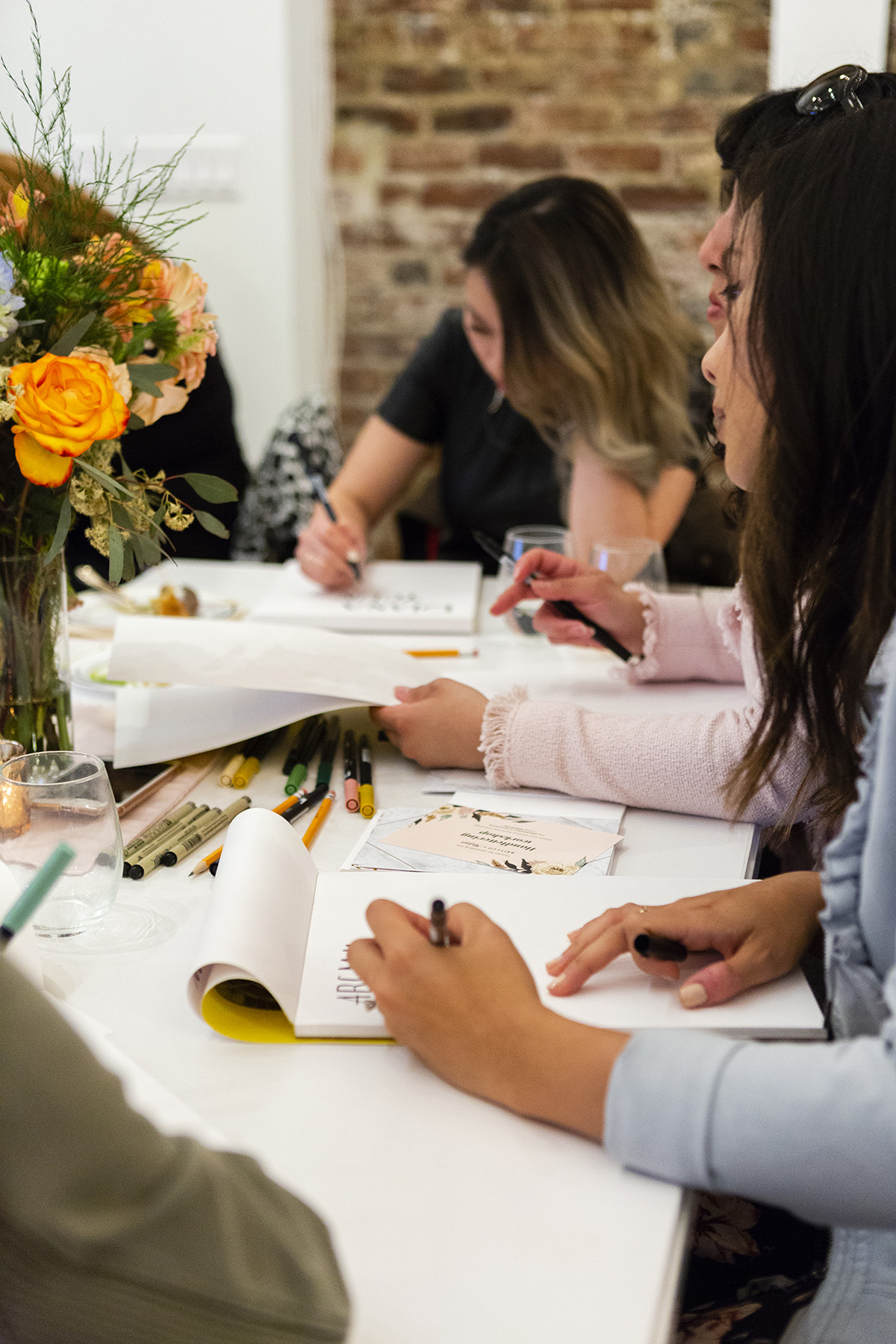 My favorite part about in-person classes like these is being able to see everyone's unique style come through in their work! It's an affirmation of how much our letter writing and handwriting is truly part of us! It's so unique – no two are ever alike. I feel passionate about empowering women to see what they are capable of and giving them the tools to make their unique mark on cards, signs, wedding invites- the sky's the limit! What a thrill to be with these ladies for that special hou.
Thank you Mixbook and Brit + Co for such a lovely opportunity! All event photos were taken by Brit + Co and I'm excited to get to share them with you.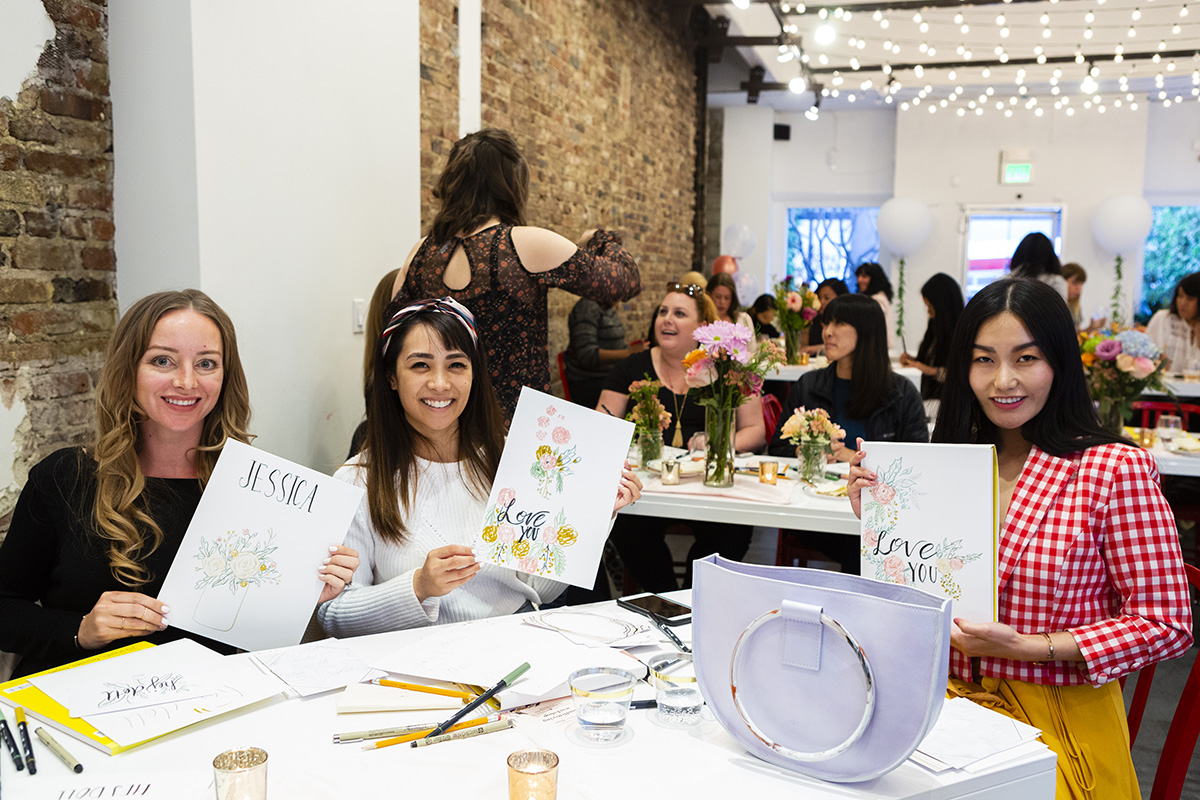 One of my absolute favorite collaborations to date has been with Mixbook! In addition to this event, you can find Lily & Val holiday photo cards and customizable wedding photo books designed by yours truly! Ahh! What an honor it is to be able to offer these things to you through such a wonderful company like Mixbook.
AND the latest to hit Mixbook is L&V designed wedding invitations as well as save the dates, thank you cards, direction cards – the whole suite!
If you're feeling inspired and wanting to try your hand at DIY wedding invites, you've gotta check out my latest online class: How To Design Your Wedding Invitations. I cover drawing on the iPad Pro (which I've been receiving a lot of questions about lately) and how to bring it all together to create the entire suite. Mixbook really does make it easy to create your own invites- no graphic design experience necessary. (P.S. The class is completely FREE)
I hope you check these things out and please be sure to let me know what you think! xo